The next stage was very time consuming and expensive. I bought and set up all the electronics in one of the most comprehensive control systems I have ever put together.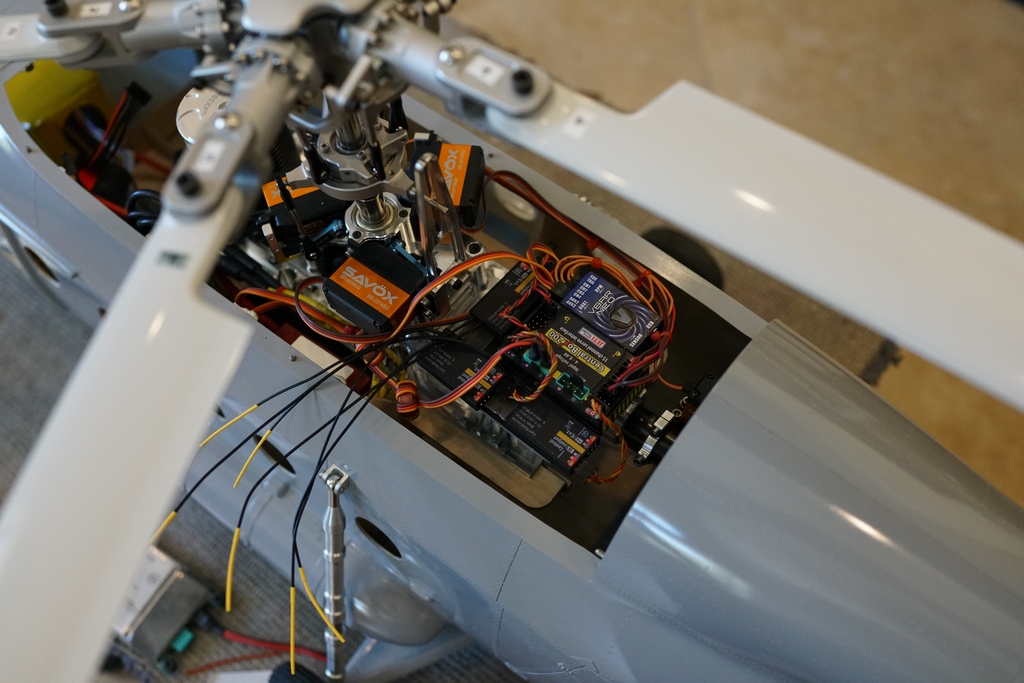 I think some explanation is required. I bought the servos, but at the top of the sales page it said be sure your power supply is up to par as these servos suck up the power and will cause glitches. So I invested in a CB200 power box for the Jeti. It came with a remote switch so I could turn the system on from the transmitter and 2 3 channel receivers. The idea of the system, once it is on, it that the receivers take the signal from the transmitter and feed it to the high power servo outputs. This was not what I needed, so one of the receivers was disconnected from the CB200 data input and connected to a servo output, just to provide it with power. Then a single wire UDI output went to the V-bar input. Another 2 core wire went there as well to provide separate power and ground, just in case. Now I had good outputs to the servos from the V-bar, but it was not going to be able to provide the necessary power. So, I split the signal wire from the servo and found another servo plug to put it into. That got plugged into the V-bar servo output. The power connector from the servo now went into the CB200, so now I have 40 amps of power capability from the CB200 available to the servos, and no load on the receiver or V-bar. I have to thank James at Esprit, Ron at Mikado and mainly Sandy Jaffe for their help in figuring most of this out.The blades finally arrived and got fitted. I had to press the 4mm ferrules out and fit the 5mm ones, and then do the tracking. Surprisingly 2 blades were 1 turn out, all the others spot on, so they all got numbered.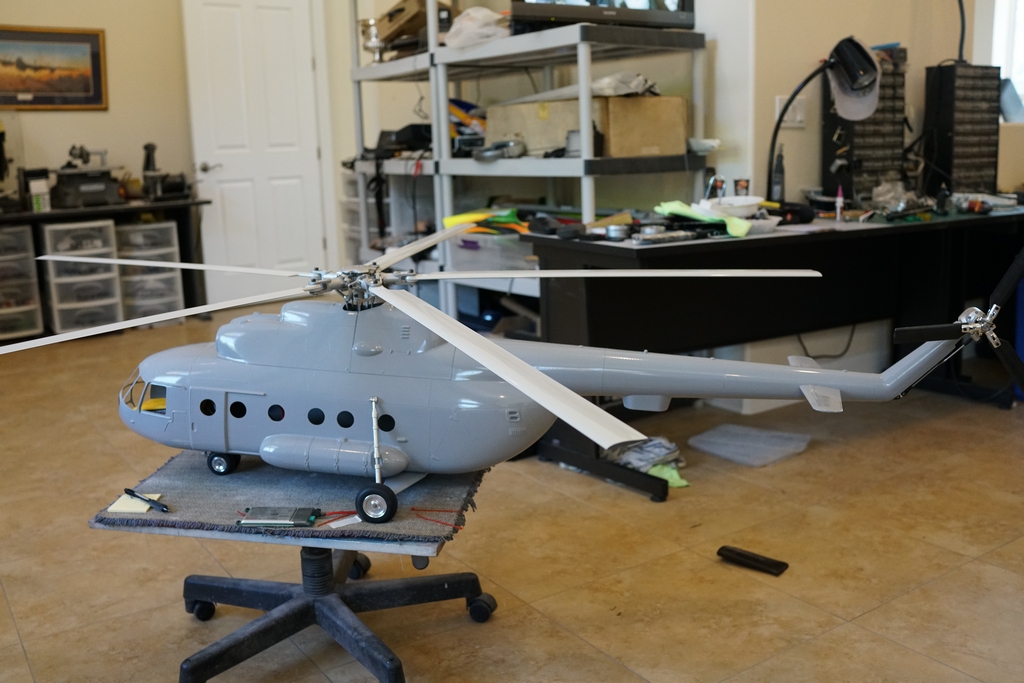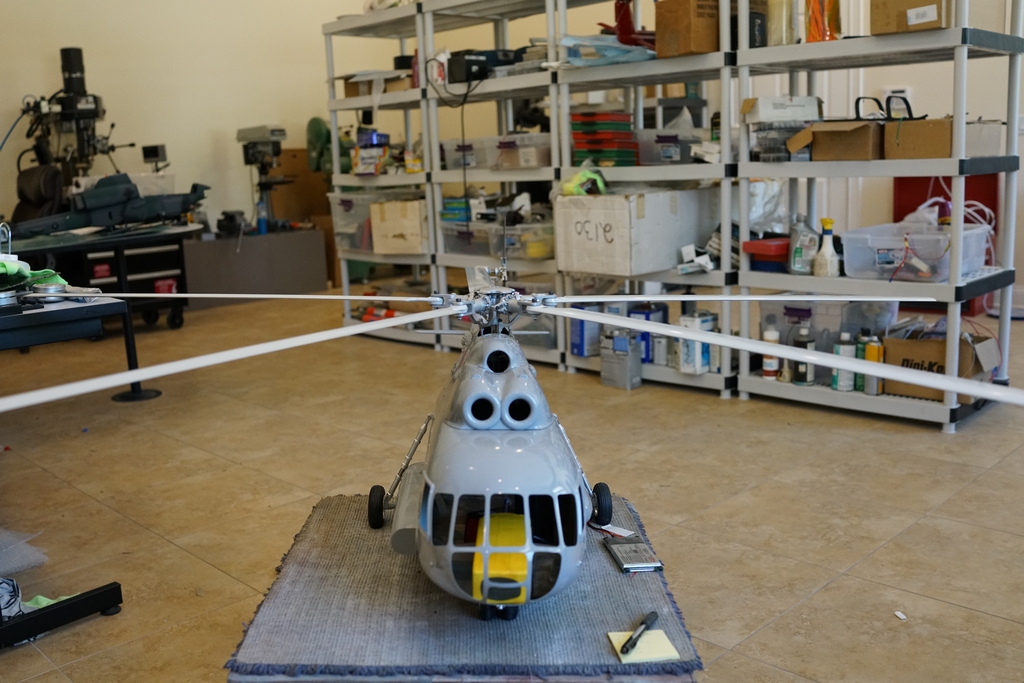 Tomorrow I will finish the set up of the v-bar Neo and put my expo and pitch curves in, and then await the pleasure of helidirect, to supply me with a new set of batteries. My 6s 5000's have been purloined for use in Marcus's 407. Then I have to balance it and that will not be a small job. Meanwhile the 3D printer is thundering away making turbines for the inlets and generators for the APU. I must finish the design for the winch, but none of that will stop the first test hover. I wish those b@stards at Soloshot would get their fingers out and deliver what they promised months ago!
Peter Wales
http://scalehelicopters.org