Time to thin the inventory.
Let me know what you want.Items sold "EXACTLY" as shown in pictures.Power Pack not needed on the below. The Q6 AC/DC balancing charger is ultimate in versatility and convenience, capable of charging four batteries at once while plugged into an AC wall outlet. ($165.00 shipped conUS)
Powerpack needed, not included.EOS 720i Duo 3 ($165.00 shipped conUS) and a Venom Pro Touch ($175.00 shipped conUS). Both excellent chargers. If power pack is needed, I will add one for you or advise.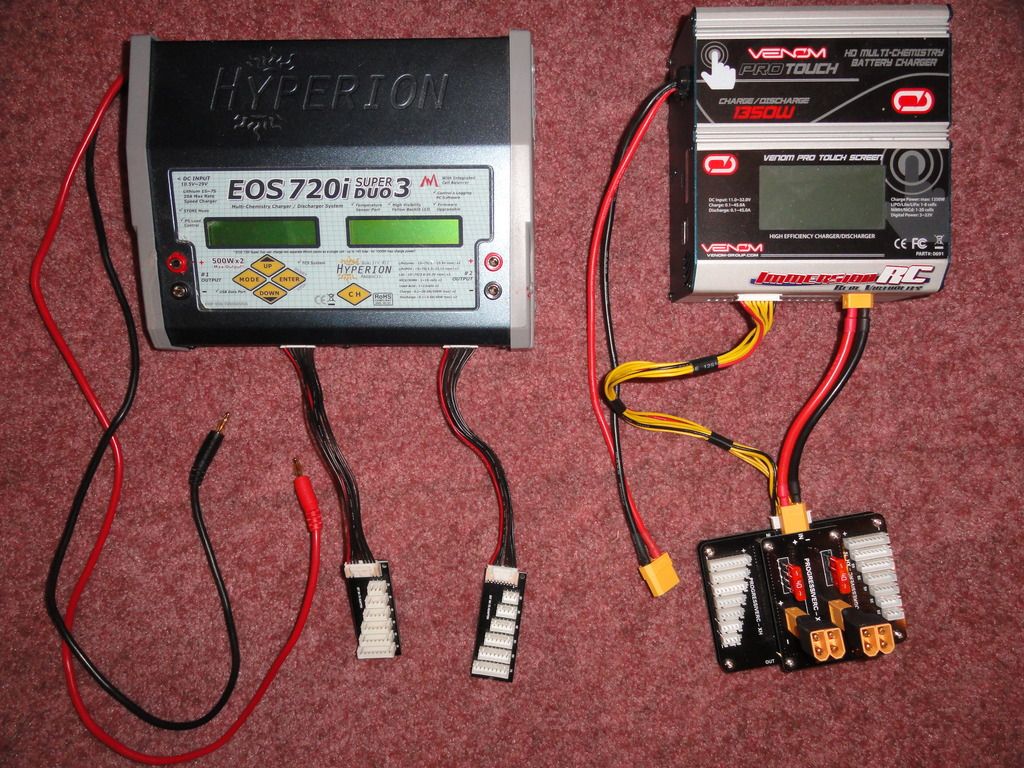 My primary charger is a Duo 406I will trade all the above as is for a Duo 4010.