Managed to squeeze a few hours in over the weekend between putting up Christmas decs and family stuff.
As I'm still waiting for new tail drive belts I decided to work on the fuselage and get it ready for painting and lighting. So Removed airframe from fuselage and using 80 grit paper rubbed down around seem and cleaned with white spirt.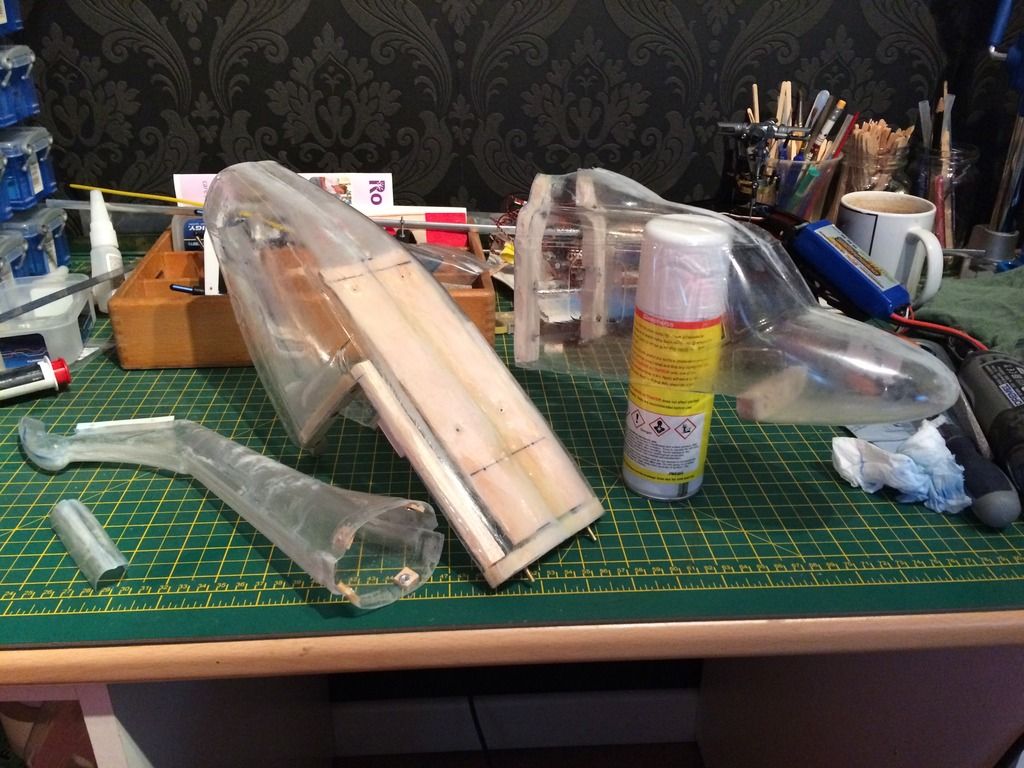 Then in small batches as the filler only has a 4 to 5 minute working time I applied David's Isopon Plastic Bumper (think you yanks call it a Fender) Filler to all the seems and under the nose to build up for a better match. This involved filling sanding and repeat.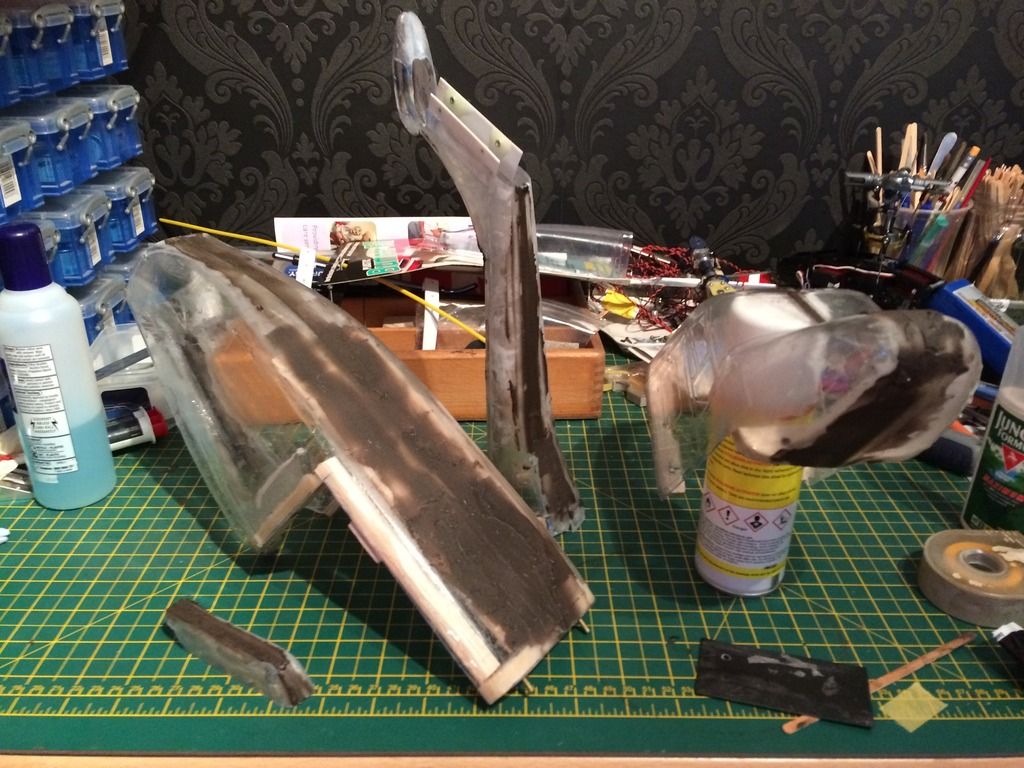 While waiting for filler to set I cut out horizontal stabilizer from 6mm balsa and sanded to shape
I used my dremmel drill press to with the piece held vertically to drill 2mm holes for m2 30mm bolts with heads removed which were glued in with epoxy
Once the final filler had set I I rubbed down the whole fuselage with progressively fine grades of sand paper 80,120, 240,320,400 and 600. Ready for proof priming coat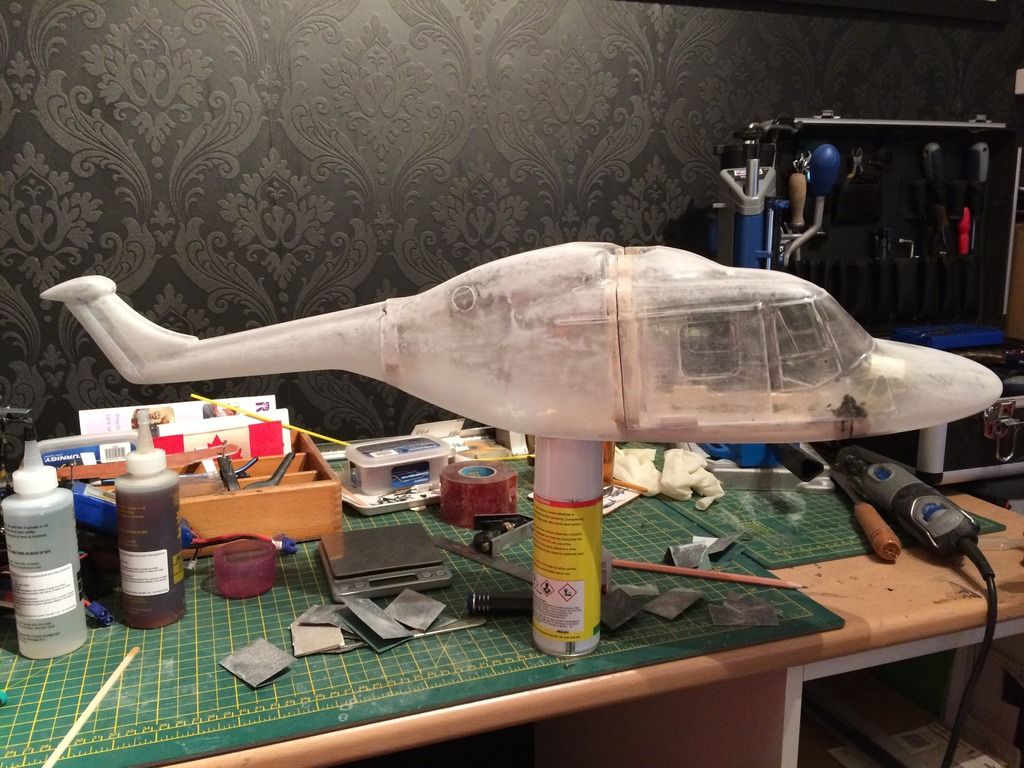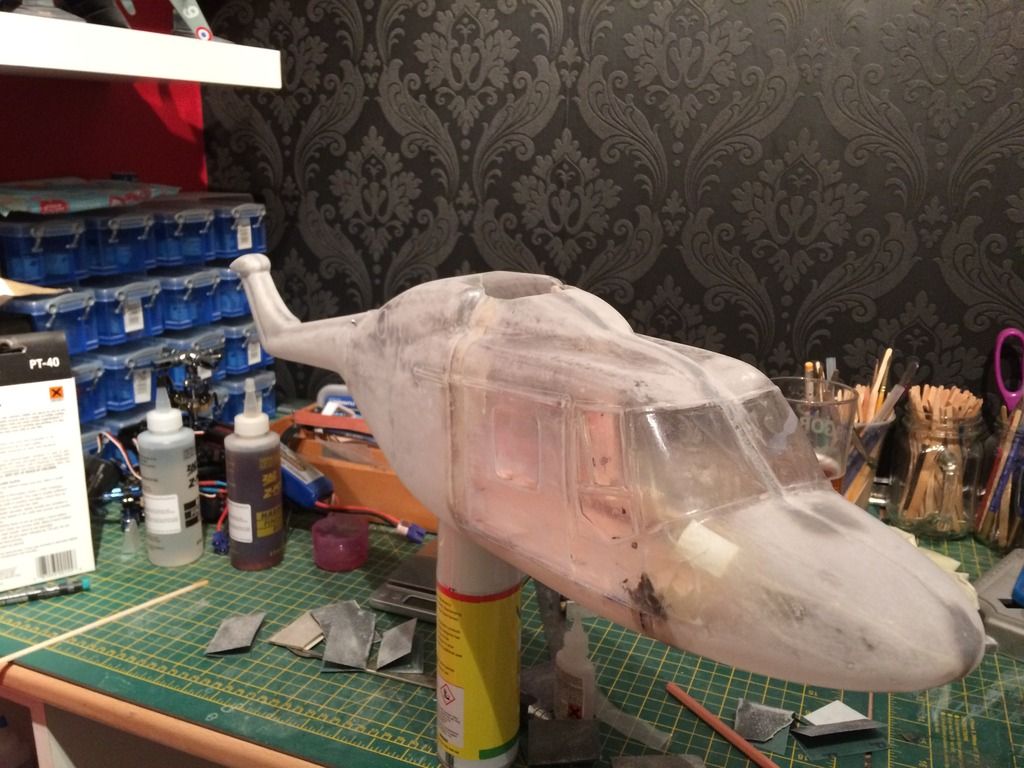 Whilst I was rubbing down the fuselage 2 layer of fine glass cloth was applied to the horizontal stabilizer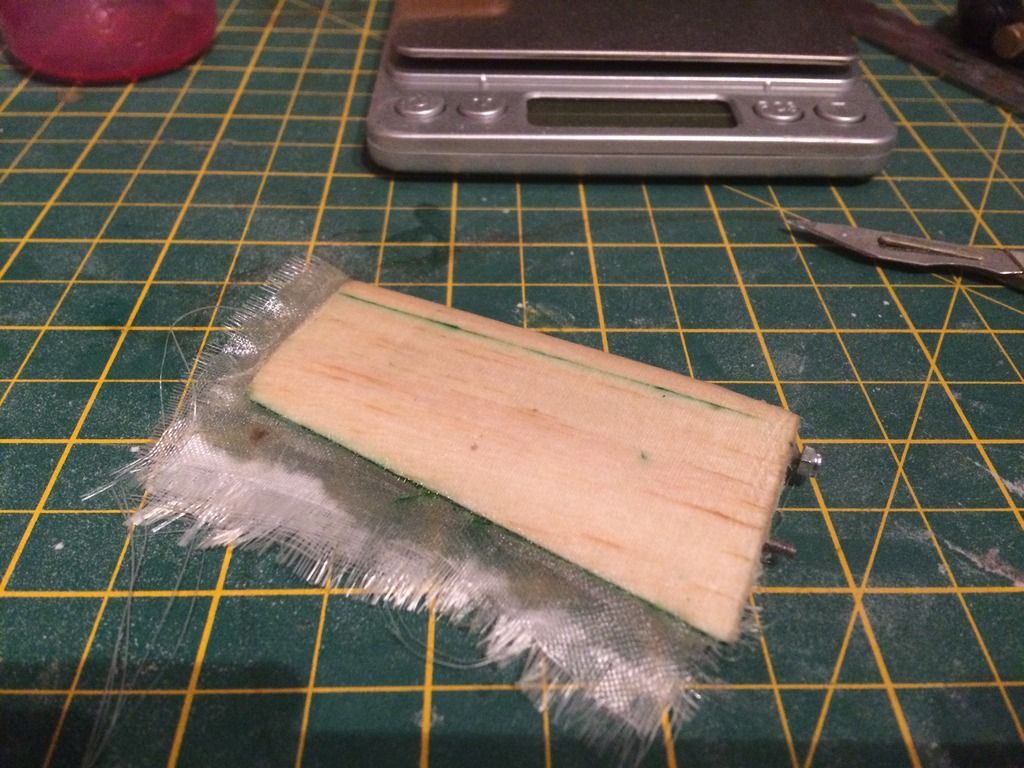 next set is to make the Nav light and anti col blisters. wait for kids to finish a bottle of coke. in mean time I need to carve the moldsAny questions please ask.Glen