Well Guys I've had a bit of spare time this week and put it to good use starting on the fuselage as well as practicing flying the airframe in pod and boom form which is progressing very nicely as she flies very well indeed.
I started with assembling the tail trimmed it marked up for rear access panel and tail rotor shaft and control bell crank. Test fitted the two halves then sanded the flange on one side and the internal part of other where they join with 400 grade wet and dry to rough the surface to allow better adhesion then injected medium viscosity cyno into the join and allowed to set naturally.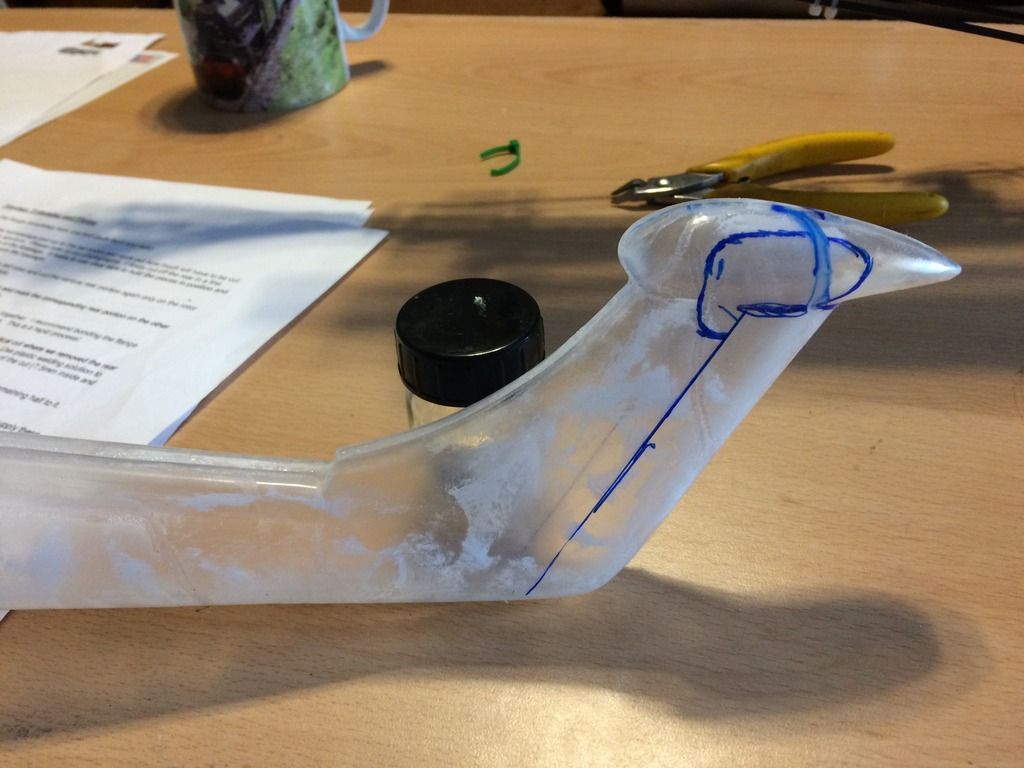 Once set carefully cut the rear access hatch and hole for tail rotor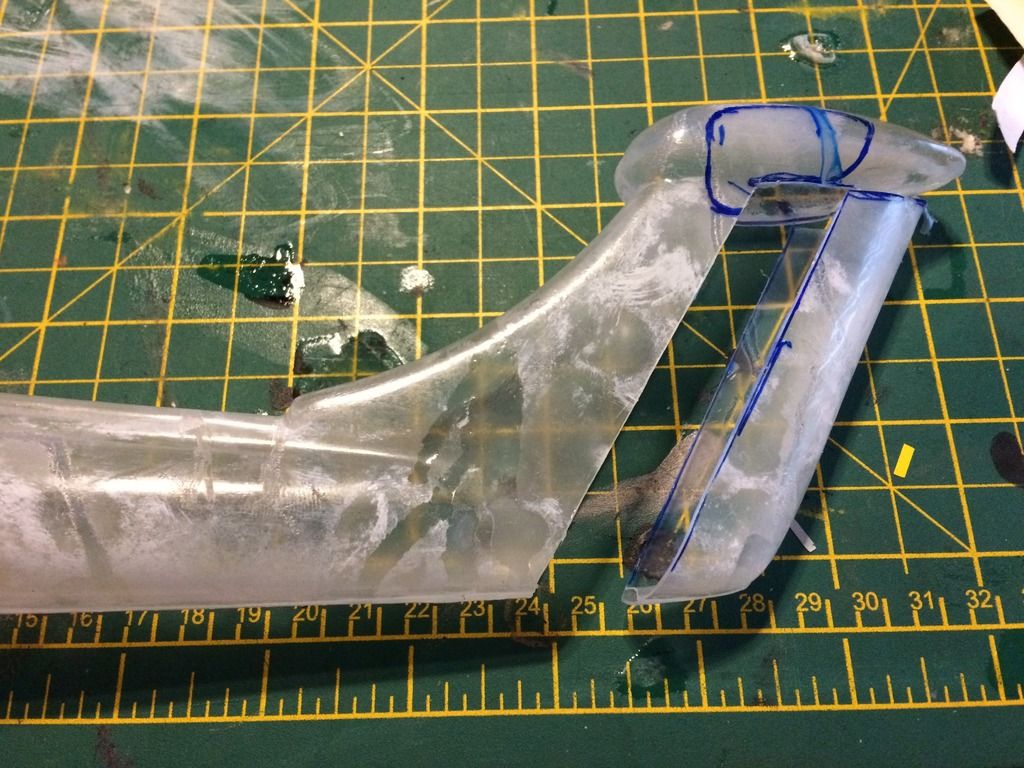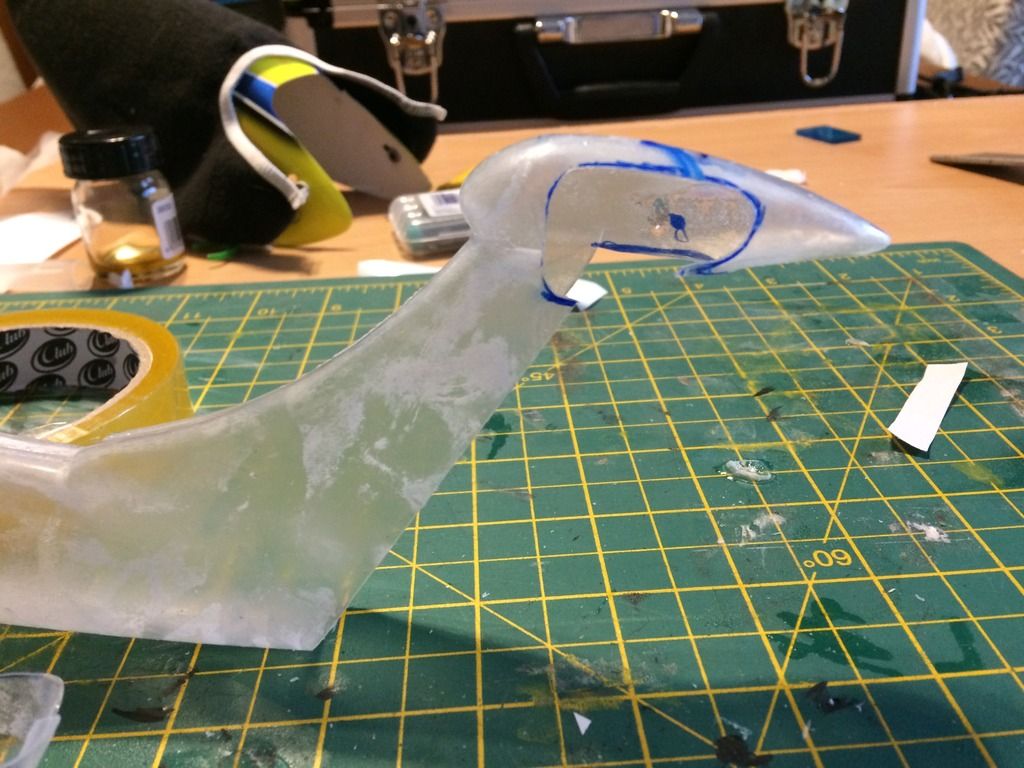 Next I cut a strip of 1mm plastic card 15mm wide then to correct length trimming as I went and glued to inside of tail pylon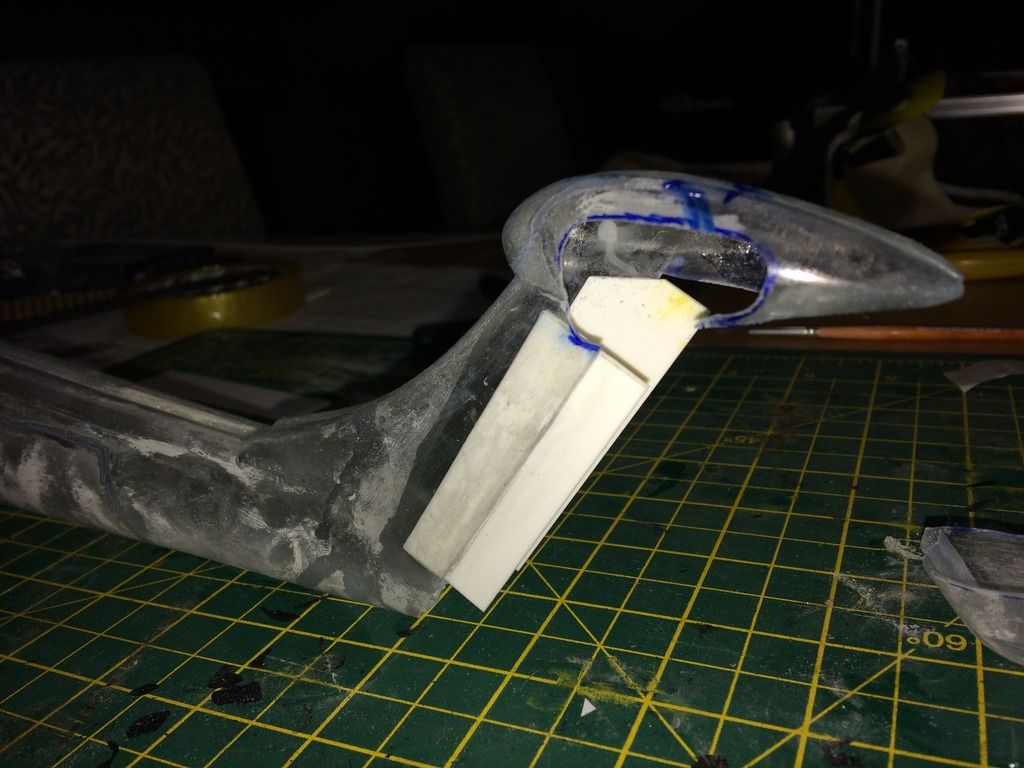 Test fitted the hatch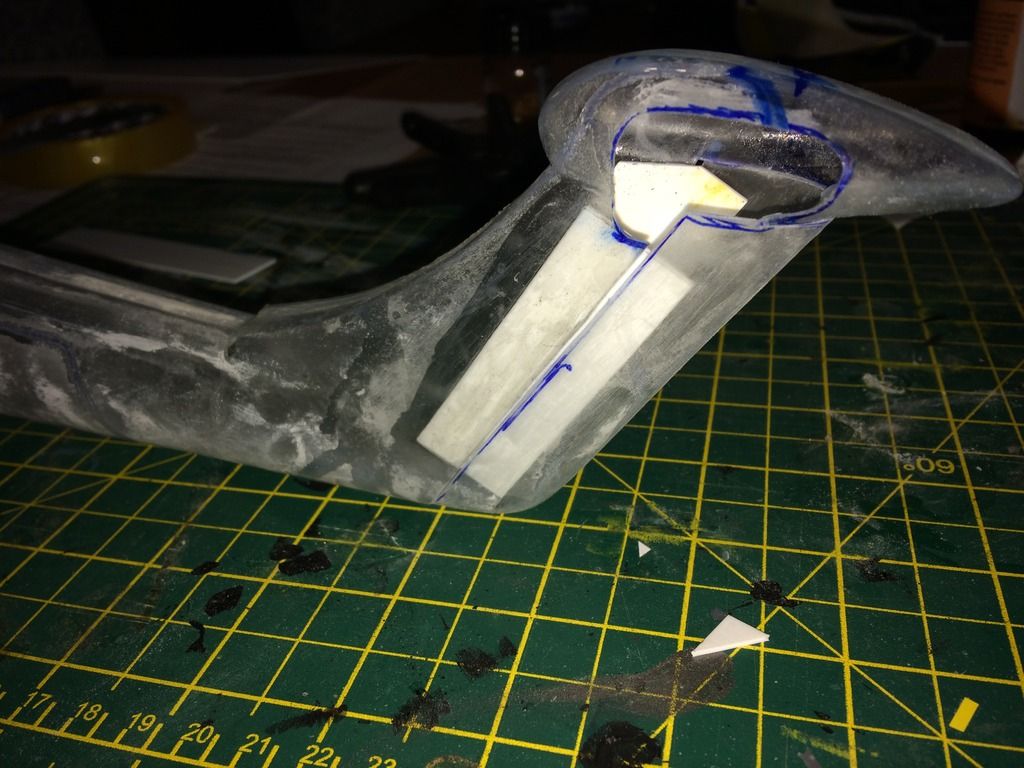 Next I removed the tail boom from the airframe and inserted it into the fuselage tail and refitted them boom.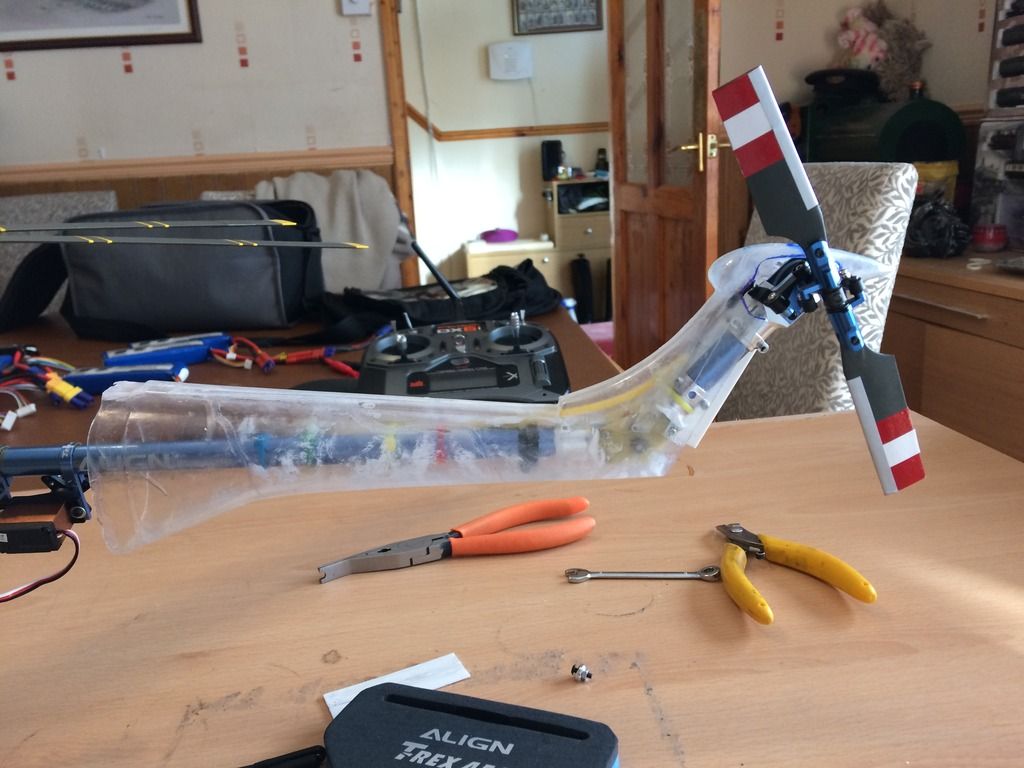 I had to make a few adjustments to ensure the bell crank could move freely.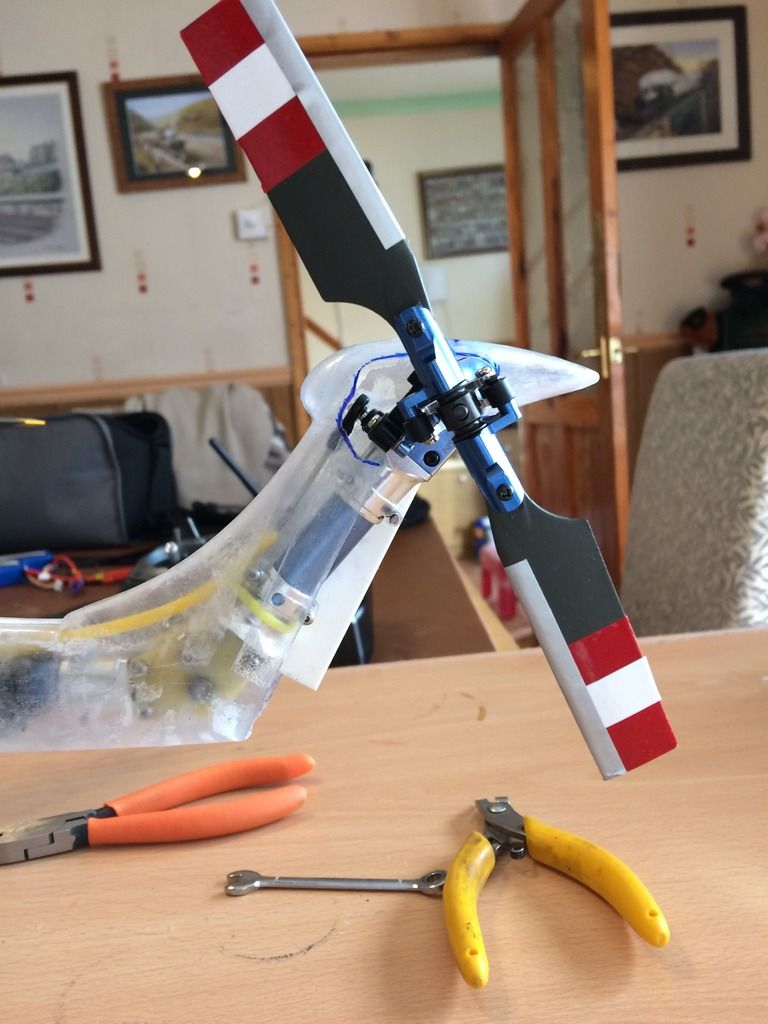 Then the wife insisted on me clearing away the table for dinner