My pleasure Mike. I thought it was about time I contributed something rather than just lurking and most of my builds are too unique to be of much use to anyone. This one may interest some potential purchasers of this model.
Anyway, on with the showVario have entered the laser cut wood era, and have a lot to learn it seems. The wood supplied was 1/4" thick and had been cut with a fine laser beam with several passes. I guess that from the fact that the cut was very narrow and there was little or no external burning. This meant that the tabs were very difficult to see, the back was not completely cut and the slot was too small for a knife blade. Some of the tabs were on curved corners which made it even more difficult to cut the wood out.I compromised by chopping a utility knife blade into several pieces which I held with a pair of vice grips, and then I whacked them through where I thought the tabs were with a small hammer. After a couple of hours I managed to get all the pieces out. I assembled it all dry and then took it apart and glued it together with Evo stick white PVA wood glue.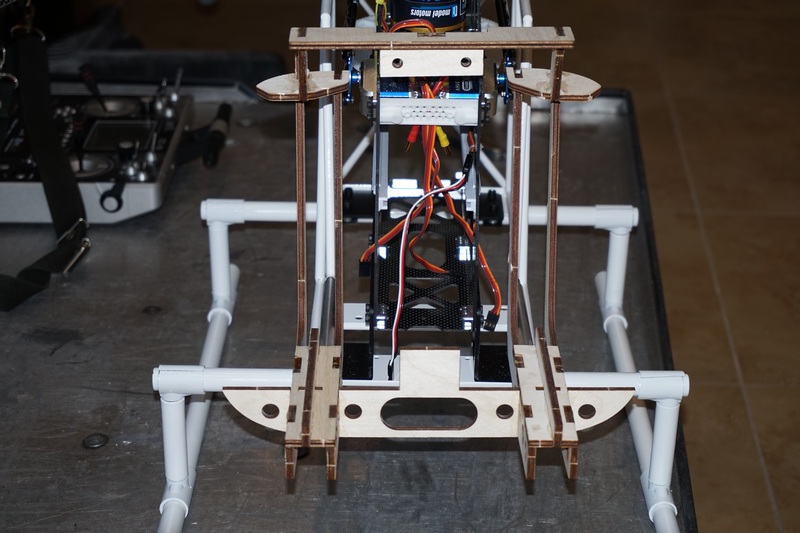 The uncoated tubes on the chassis are supposed to slide in to some aluminum tubes mounted in the woodwork and there is a hole in the front cross member to locate the aluminum tubes. Unfortunately it's in the wrong place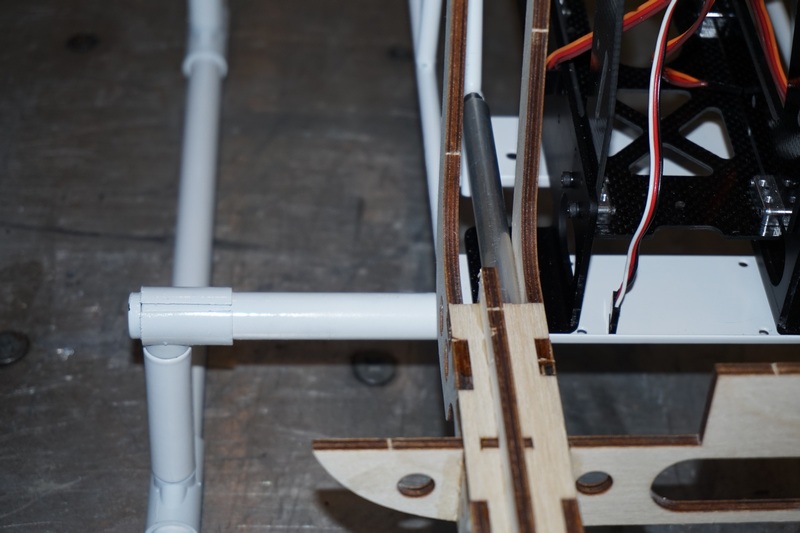 As you can see, the tubes need to be along the side of the wood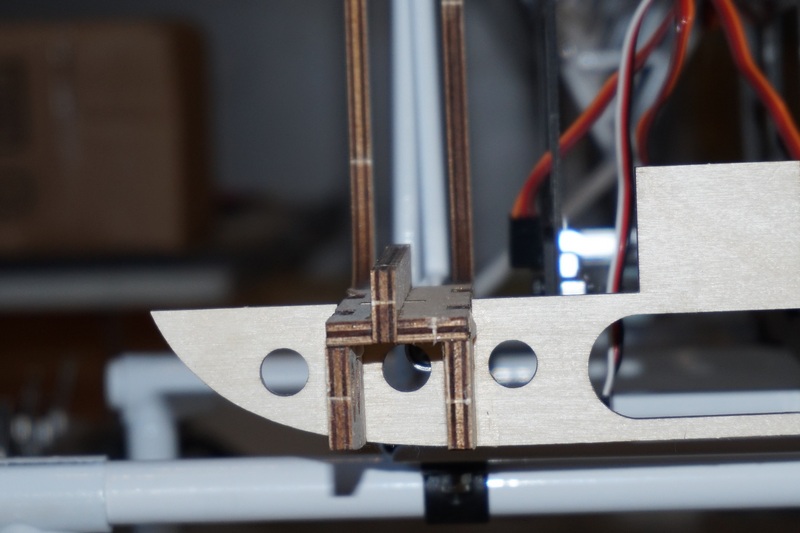 But the hole is in the middle. So, tomorrow I get to do some filing and fettling to make it all fit before gluing the wood work into the cabin.
Peter Wales
http://scalehelicopters.org