I have been encouraging my 12 year old grandson to get into scale helis and I decided that I was fed up having my Rotorway Exec helicopter used as a flying bill board for Starwood, who kept using pictures of it in their advertising, I would give it to Marcus, let him rebuild it and paint it his way.
Under my guidance he stripped and repaired the old model, reprimed it and picked his color scheme. He painted it white, masked it off, painted it yellow and then did the final masking and clearcoating. This kids got talent!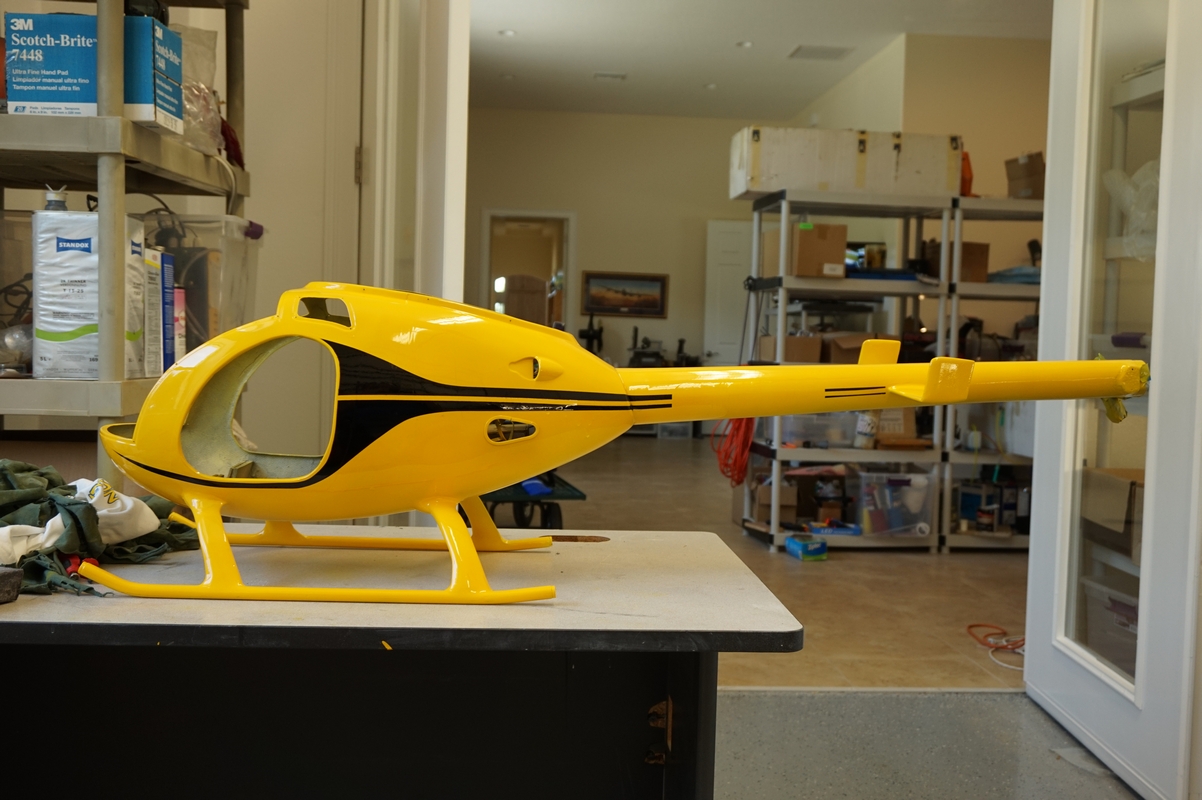 Not a perfect job by any means, but I am very proud of him for doing it this well for a first time spray gun wielder.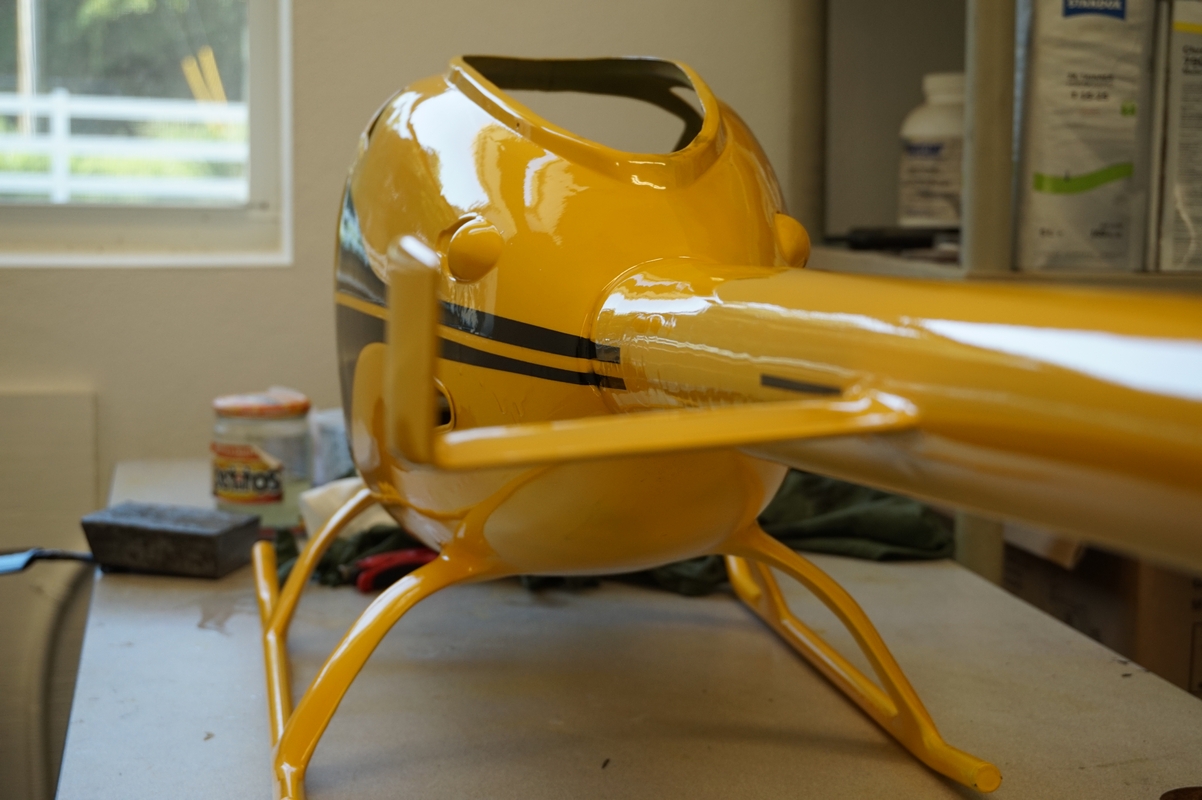 Lots more to do yet, but he will have no problem designing the decals and cutting them out on my vinyl cutter. I just hope he doesn't decide its too nice to fly and risk breaking while he is learning.
Peter Wales
http://scalehelicopters.org