Chris Reibert
rrVeteran
Rochester, NY
The 14th Annual Northeast Model Helicopter Jamboree

SAVE THE DATE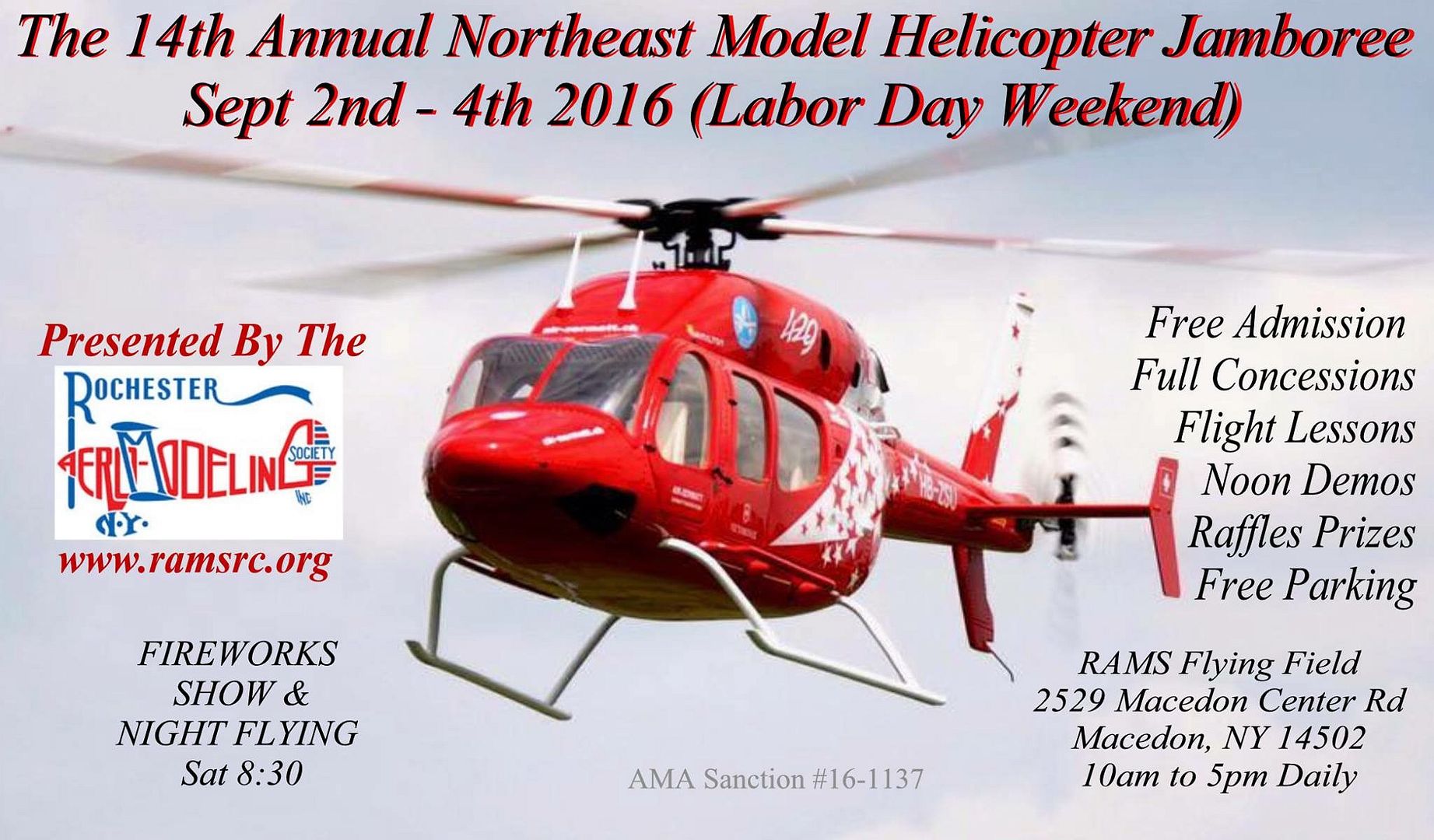 I am proud to announce the dates for The 14th Annual Northeast Model Helicopter Jamboree that will be held September 2nd – 4th 2016 (Fri-Sun) Labor Day Weekend in Macedon, NY at our RAMS Macedon field.Pre-registration will be available soon.You don't want to miss this event! If you have been here before you know how fun and relaxed we are at our event. There are always tons of experts on hand to learn, to share ideas, and for enjoying R/C helicopter camaraderie.All pilots, all skill levels are welcomed and encouraged. Bring out your sport, scale, gas, glow, electric and turbine 3D helicopters. Open flying all three days with a FIREWORKS night flying event Saturday night starting at 8:30! Noon time demos available to factory pilots and sponsors on Fri - Sun from 12:00 to 1:00.Food concessions available onsite. Primitive camping available (no hookups)The event is AMA sanctioned so you must be a current AMA member to fly.
Lots of prizes, lots of experience and lots of fun!
Help us make this the Biggest one yet!!
Landing Fee $25 Includes Shirt and Pilot's DinnerFeel Free to contact me with any questions
Contest Director: Chris Reibert 585.645.9909
Vendors welcome - Contact me for detailsHere is the video I out together from last years event. Hope to see you all there!
I only FLY on days that end in "Y"