RAK402
rrElite Veteran
Alhambra, CA
D 28X, BeastX, and X-Bus

I just took this out of storage, removed the full-sized V-Bar for another project, and installed a BeastX with X-Bus: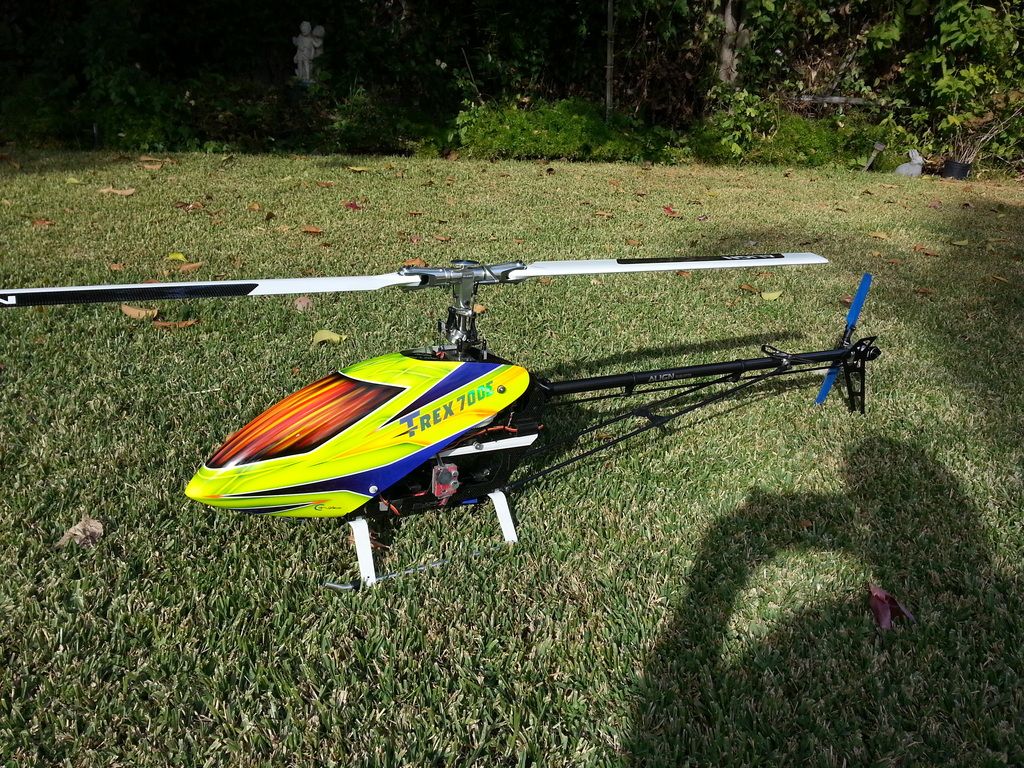 Several people had asked about BeastX with X-Bus, but not having done it at that time, I was not equipped to answer the question...Now I finally can.Setting up the BeastX with X-Bus went as follows (the servos were not connected at this time as the frequency and center pulse have to be set up in the BeastX before they are connected):1) Powered up the receiver by itself, by connecting a receiver battery to one of the servo channels on the receiver and bound the new receiver to a new model in the 28X (I have a standard helicopter template in the 28X, which I just copy to create a new model), and set it to X-Bus B in the TX.3) Removed power from the receiver.4) Connected the BeastX to the JR DMSS/X-Bus Rx with a male-to-male connector (X-Bus port on RX to "Ele/DR1" port on the MicroBeast) as shown in section 4.2 of the BeastX Manual.5) Powered up both by connecting a receiver battery to one of the servo channels on the receiver.6)) Reset the BeastX to wipe out any previous settings ("Factory Reset" in Section 7 of the Beast X Manual).7) Reconfigured the BeastX for "Single Line Rx," per section 5 of the manual. Selected "SXRL" under Receiver type (Section 5.1 of BeastX Manual).8) Assigned the channels in the BeastX per section 5.2.2 of the manual ("Teaching of Customized Channel Order&quot
. Start this portion of the setup with "Throttle Hold" on, so that the BeastX would not be confused between Throttle and Pitch (again, per the manual).9) Programmed "Fail Safe" per section 5.3 of the manual.The normal setup procedure is followed after setting "Fail Safe."The on board electronics are powered by a Western Robotic Hercules Super BEC, with one lead being connected directly into the "Sys" port on the BeastX, the other into one of the servo channel ports on the receiver. The X-Bus jumper between the BeastX and the receiver also carries power.The setup is much easier to accomplish than it is to describe. The helicopter was test hovered successfully two weeks ago (tuning will probably have to wait until after the holidays).
Team KBDD/Compass Team Manger/Experience RC/Team JR Americas/WR Field Rep