I have 3 Skookum GPS units that I no longer have need for. One in NIB and the other two have very little use. no crashes either.
Coupled with the Skookum 720 FBL controllers, your heli may never crash again. Other FBL controllers are coming out with a rescue feature that you ( the operator ) have to enable.
With the GPS unit active, you don't have to do anything to rescue your heli from hitting the dirt.
There are 2 "DECK" features:
Soft deck - the GPS calculates speed of decent and distance to "deck" and will slow the heli and keep it up before it goes below the preset "deck" level that you set
Hard deck - Heli is totally under your control until it flies below the set "deck' level that you set. When that happens, the heli will fly back up above the set level and hold in one position until you take back control.
Other features include:
Altitude hold - where the heli will remain at the altitude when you put it into altitude hold mode
Position hold - Heli will hover in the position where you are when you put into position hold mode
Rescue now - no matter where your heli is, flip into rescue now and the heli uprights and orients to tail in then locks into position hold until you take back control
Return to home - just like it sounds, your heli will point nose straight at you, fly above your takeoff position then orient to tail in and lock into position hold until you take back control and land.
For beginners, the GPS will take over control when you're panicked and cannot think of what switch to flip to save your heli. For the more advanced, you can practice new moves without the fear of "dumb thumbing" your heli into the ground.Return to home does require you to take back control to actually land the heli, it does not come back and land itself like multi-rotors do. So, if you can hover and land your heli, spend more time flying and less time and money fixing your helis.Asking:
$210.00 for the NIB ( GPS unit #1 )
$190.00 for the one with all the cables ( GPS unit #2 )
$180.00 for the one missing the short GPS cable ( GPS unit #3 )
Also have an extra Super Bright LED. $15GPS unit #1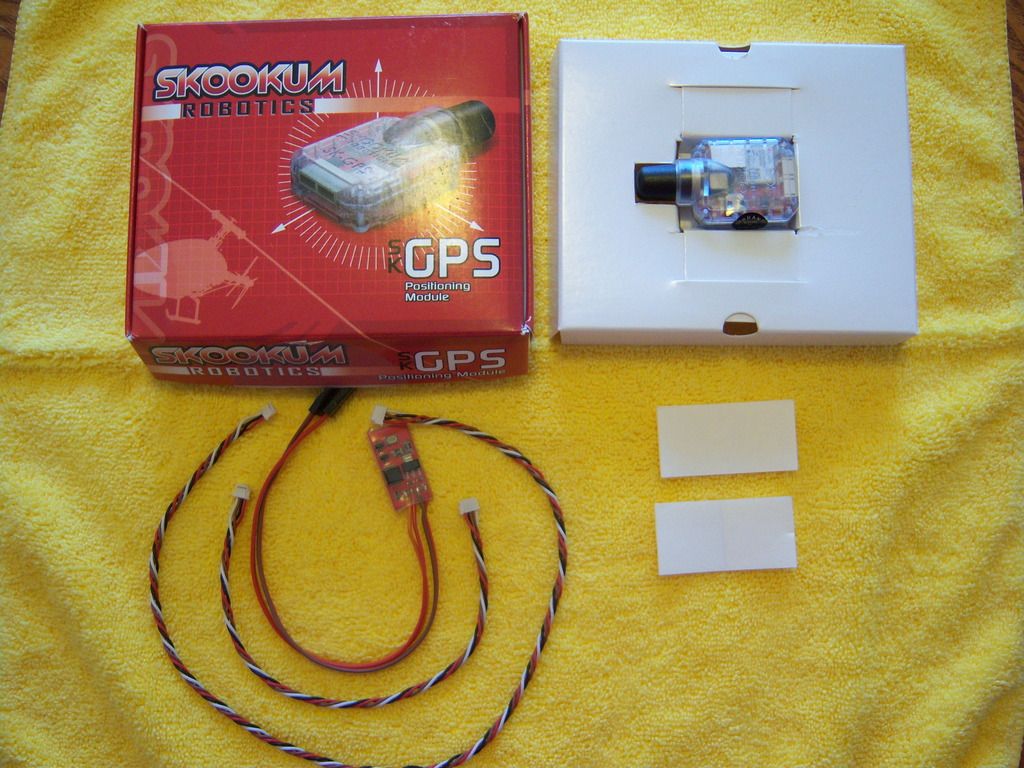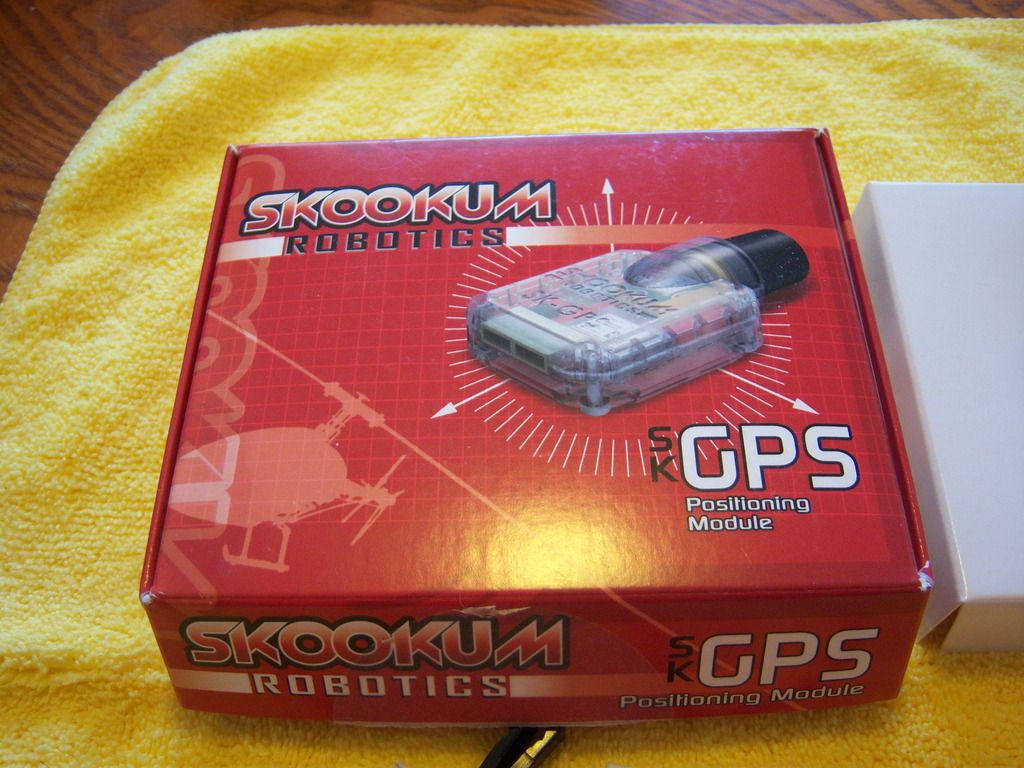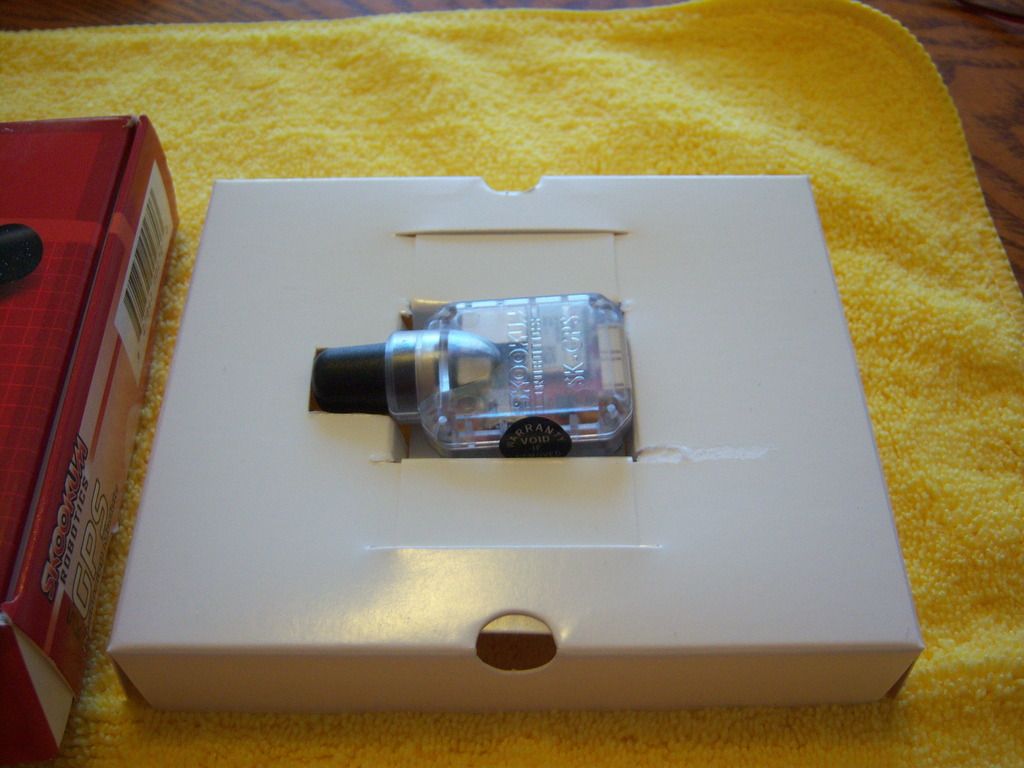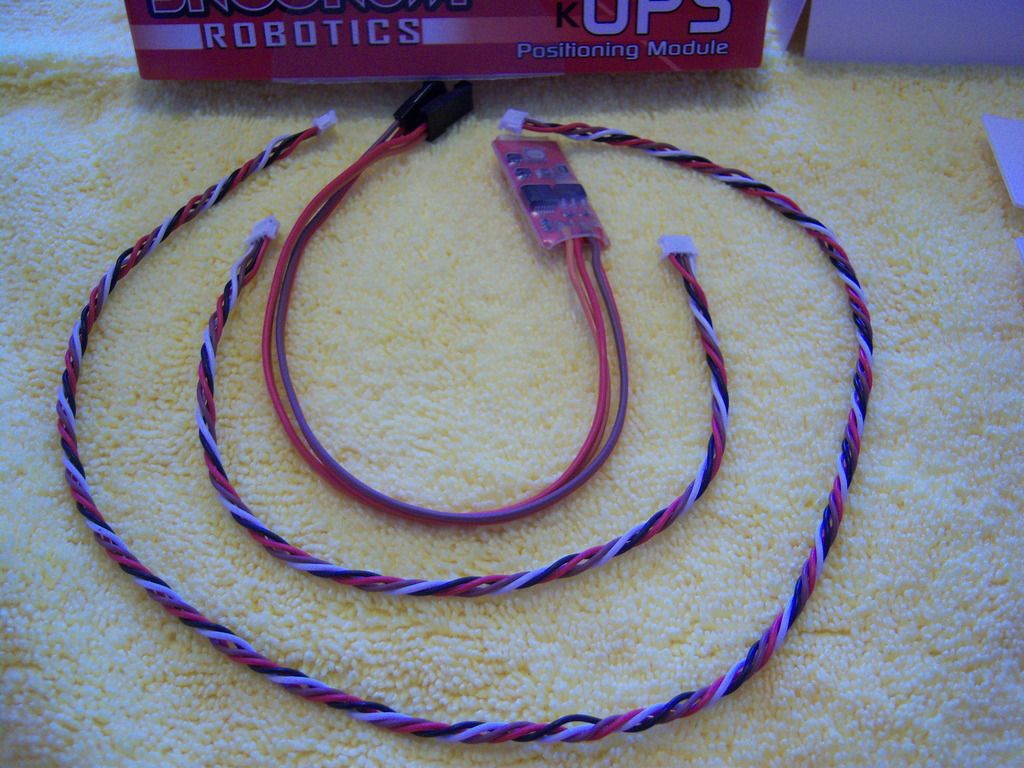 GPS unit #2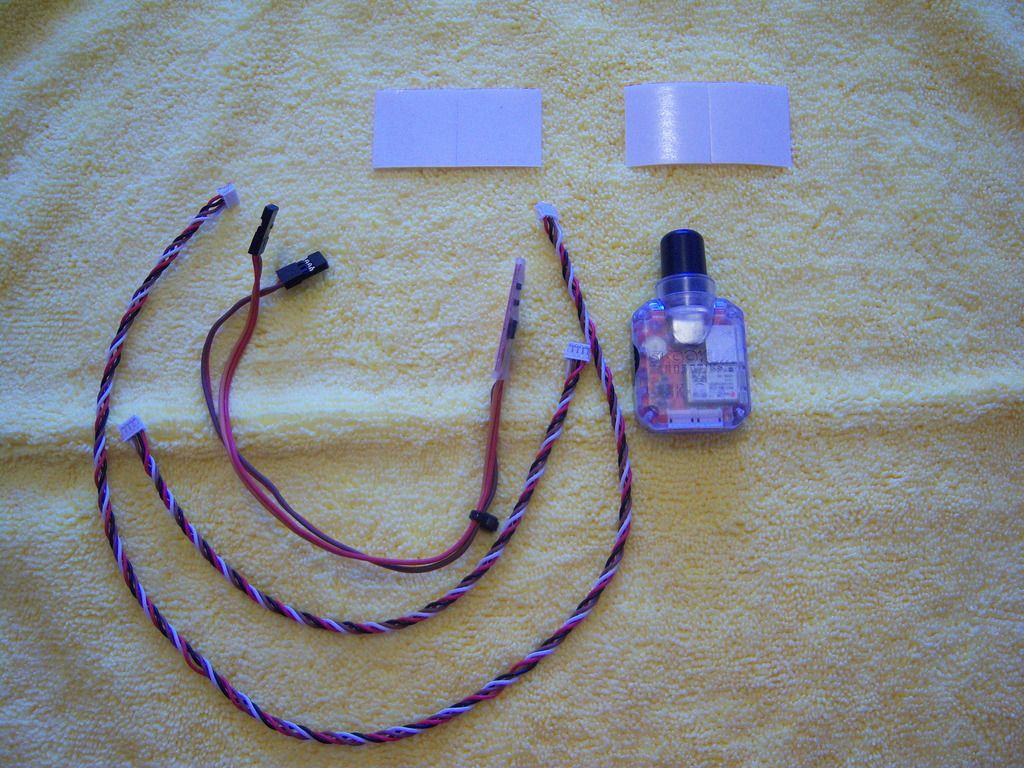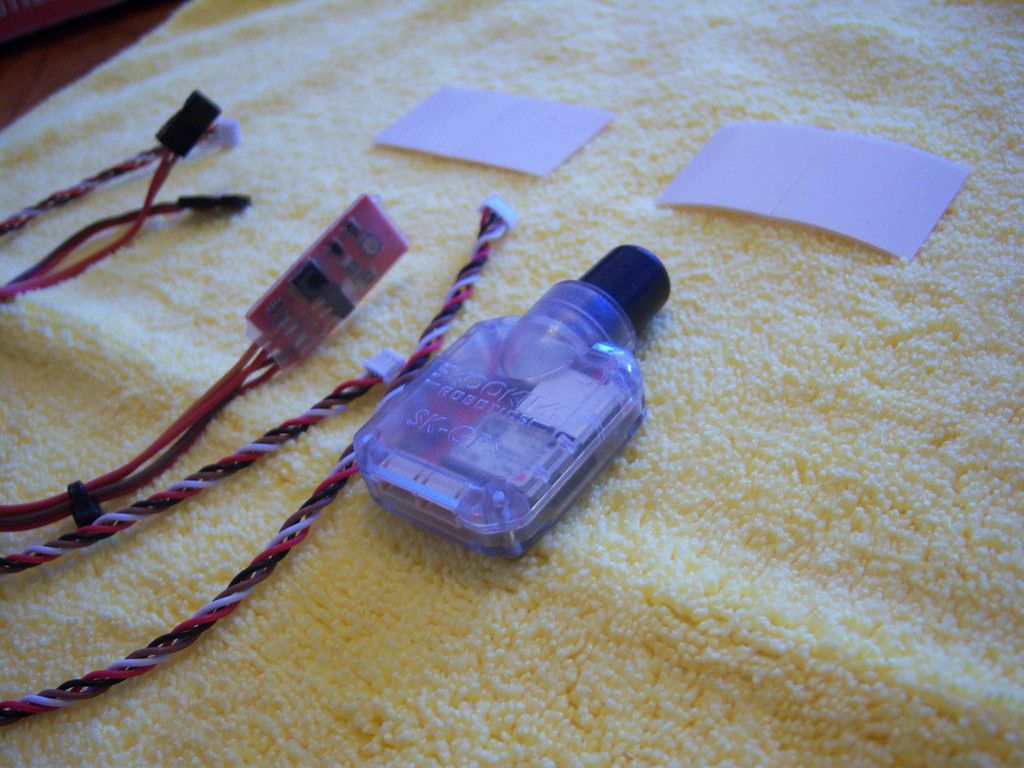 GPS unit #3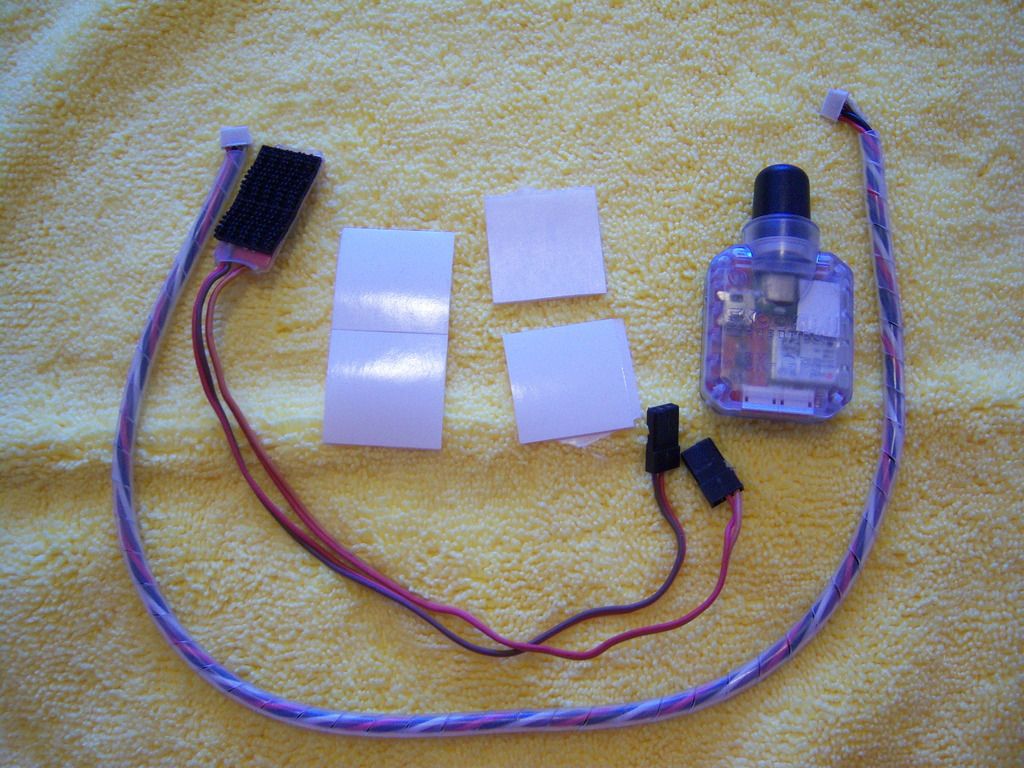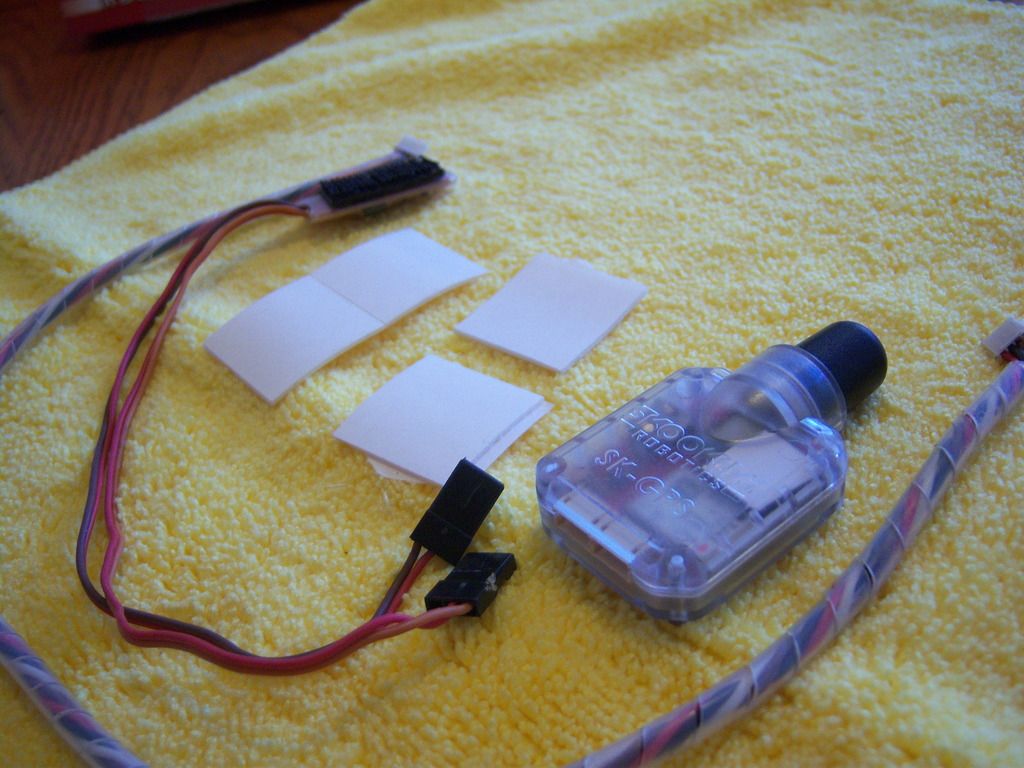 Spare Super Bright LED