I think I'm going to get a bigger power supply.
I have a Turnigy 1080W 60 amp supply now but it only goes up to 18V output and that will only drive my Powerlab 6 to 26 amps.
It works great but I really want that 40 amps.
Anyone know of someone who would want to buy my Turnigy?
It's practically new.Specs:
Input Voltage: 100~120V AC
Output Voltage: 13.8v~18v DC (adjustable)
Output Amps: 60A
Output Watts: 1080W
Temperature Cutoff:
Cooling: Dual Fan
Dimensions: 258 x 138 x 73mm (case size)
Weight: 2.388kg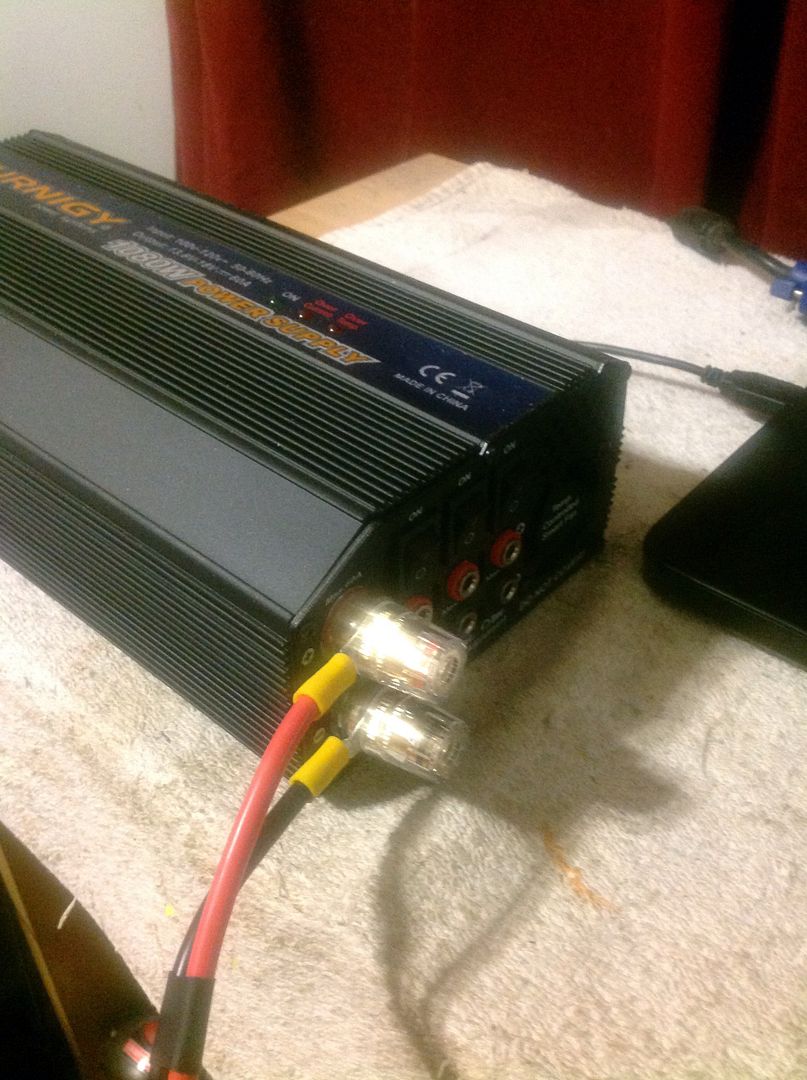 I literally never use the word literally right.