I recently stepped down as a team pilot & field rep for SAB Heli Division, so that I could enjoy and explore the hobby a little more.
In order to fund a new Nitro build, I am selling my brand new
SAB Goblin 570 Carbon edition
, LOADED with all top-of-the-line electronics!! Electronics are used, from my old 570 airframe but in EXCELLENT condition. All servos are working perfectly, as is the FBL and ESC. ESC was recently upgraded to the Jive PRO 120+, which is amazing - just like a mini Kosmik!Also, just to be safe, I recently sent the motor into Kontronik to have the shaft and bearings replaced, so it is in factory like-new condition.I have
two flights total
on this airframe, to ensure that everything worked perfectly and all mechanics were correct. I have not even put any tuning flights into the iKon, but I did remove it from my old 570 so all settings are very close. I would recommend spending a little time on the tail gains if you fly 3D.
Here is a list of exactly what equipment is included:
Kontronik Pyro 650-62L motor
Kontronik Jive Pro 120+ ESC
iKon v2 Flybarless System
BK Servo DS-7001HV full-size cyclic servos (x3)
BK Servo DS-7005HV tail servo
Spektrum DSMX satellites (x2)
Scorpion SC-BUG (backup guard)
Total value of everything above is
$2445
I will sell the whole heli as described, for
$1750 w/ FREE shipping
within the CONUS!!
In addition
, I will also throw in
two FREE Pulse Ultra 12S stick packs
. They are actually (4) 6S packs that I turned into stick packs. These packs are used and pretty beat down but still totally usable for sport flying or smooth 3D.
I will also
throw in a handful of
FREE spare parts
including landing gear mounts, pulleys, pinion, servo brackets, motor belt, and more!I have made custom length ESC BEC/Throttle leads, along with hand-wound toroids which are placed perfectly at the back of the battery compartment. I also upgraded to the "big belt" and larger motor pulley as you can see below...Again, the airframe is BRAND NEW and all electronics are in
excellent
condition! There isn't even any dust, dirt, or grease on this heli yet!! Here are some photos: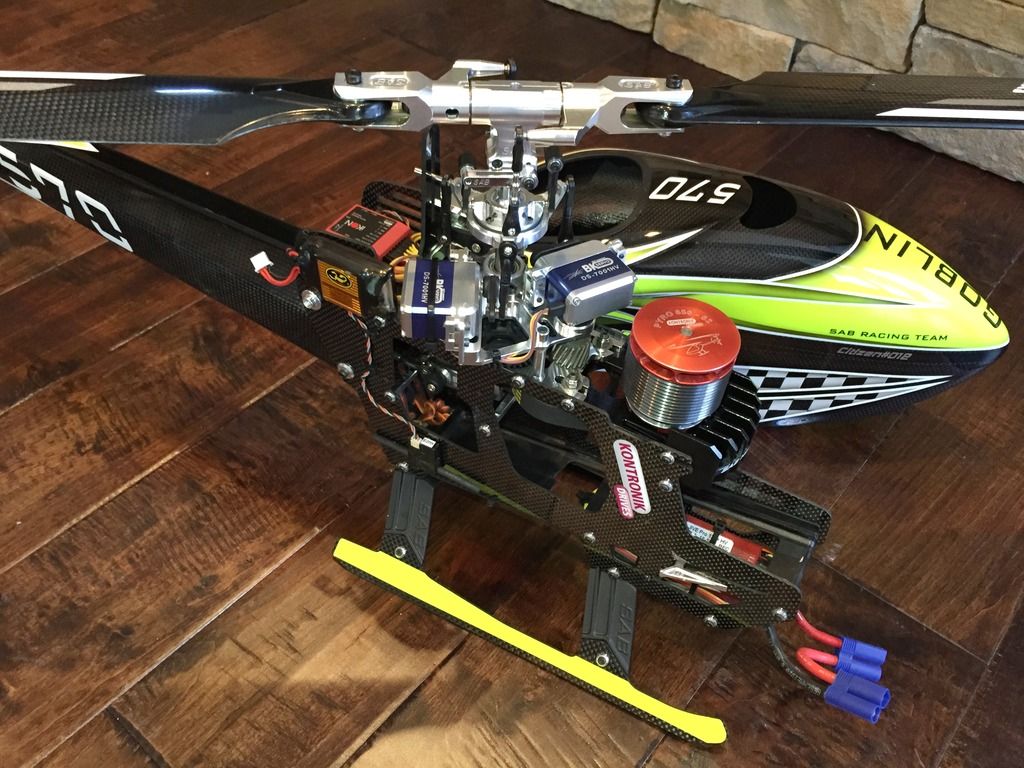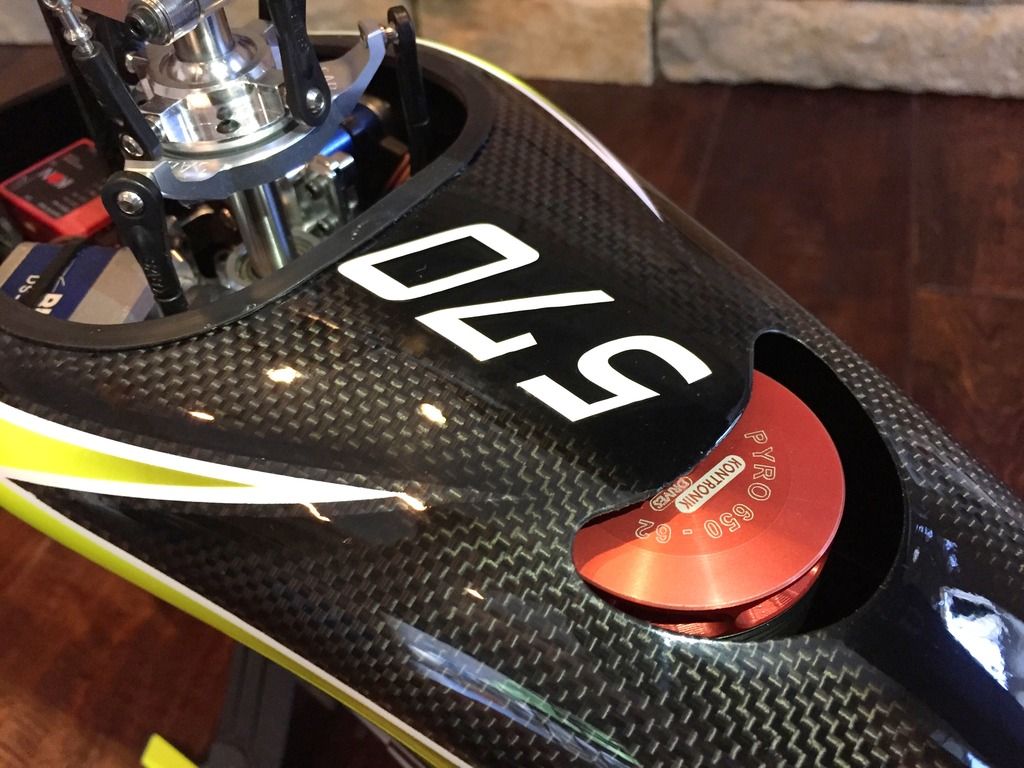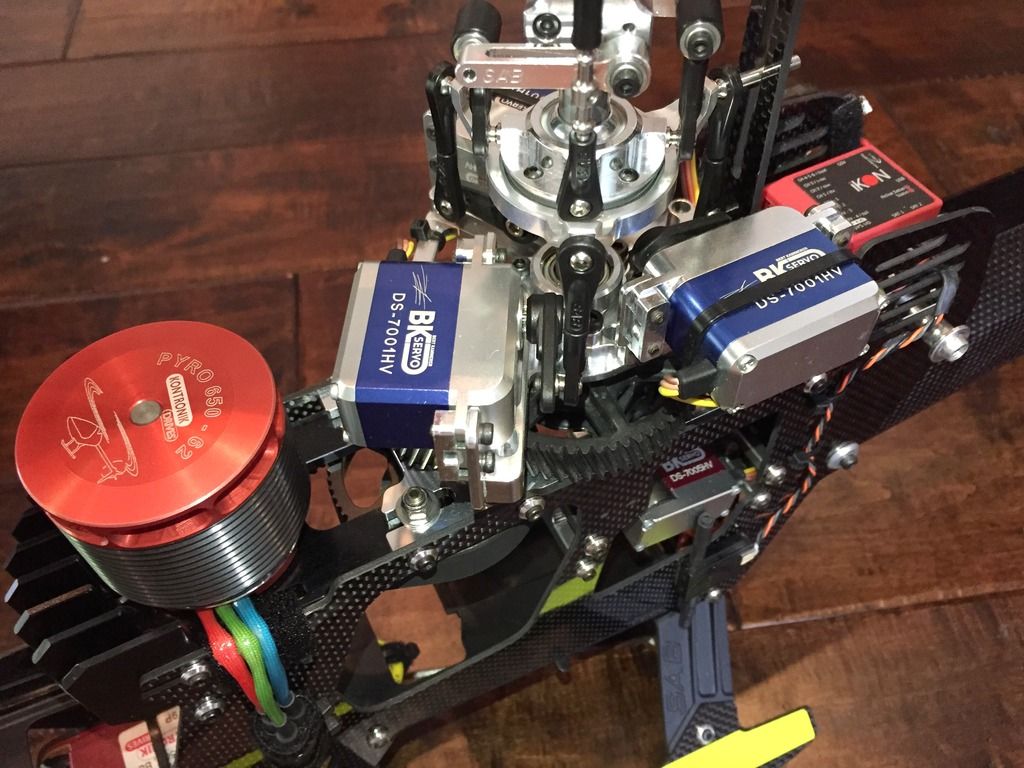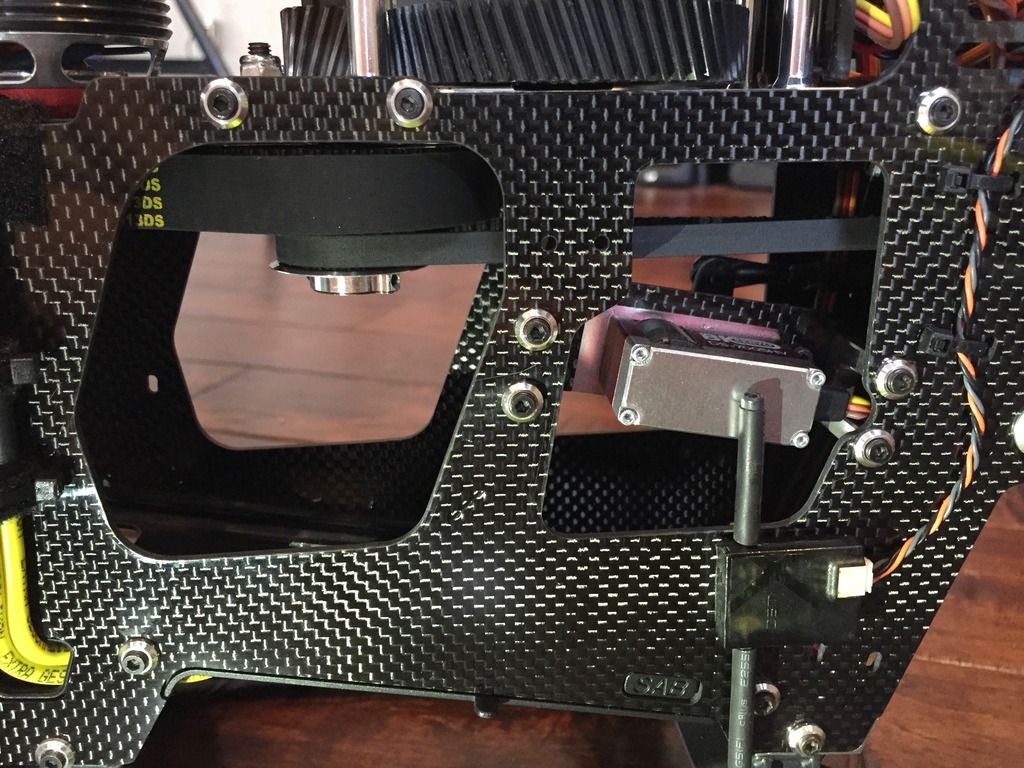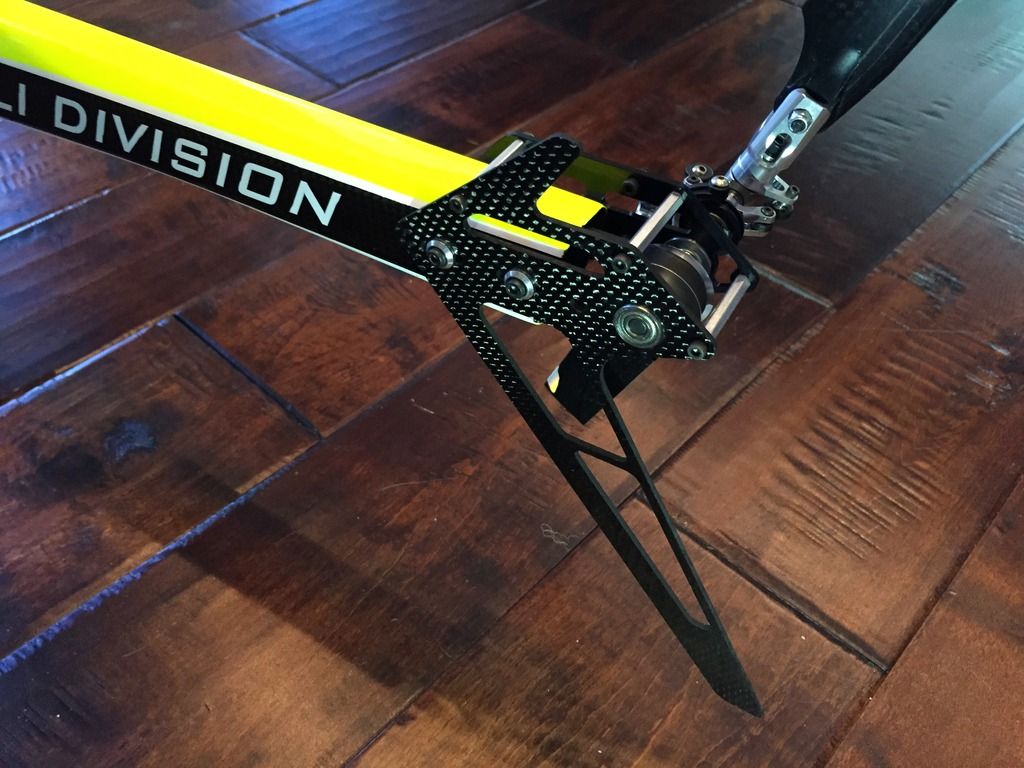 Cris Trebbi
SynergyAero