Chris Reibert
rrVeteran
Rochester, NY
Great first day with the Goblin 380! Froze my ass off but managed to get in 6 total break-in flights on the machine. I even convinced my Dad to come out and freeze with me so I could get a video for you guys. This is 380 #1 running the 900KV motor and Castle Lite 75. The Heli was incredible smooth and I've tweaked Nothing yet. I'm flying the basic Pro iKON setup with +/- 12.5 pitch. Headspeeds are 2600, 2750 and 2950. For my style flying 2750 is perfect with over 5+ minute flights.
Here is a flight on my 380 for your enjoyment. 5min flights in 24 degree weather sucks... The 380 on the other hand is one AWESOME machine!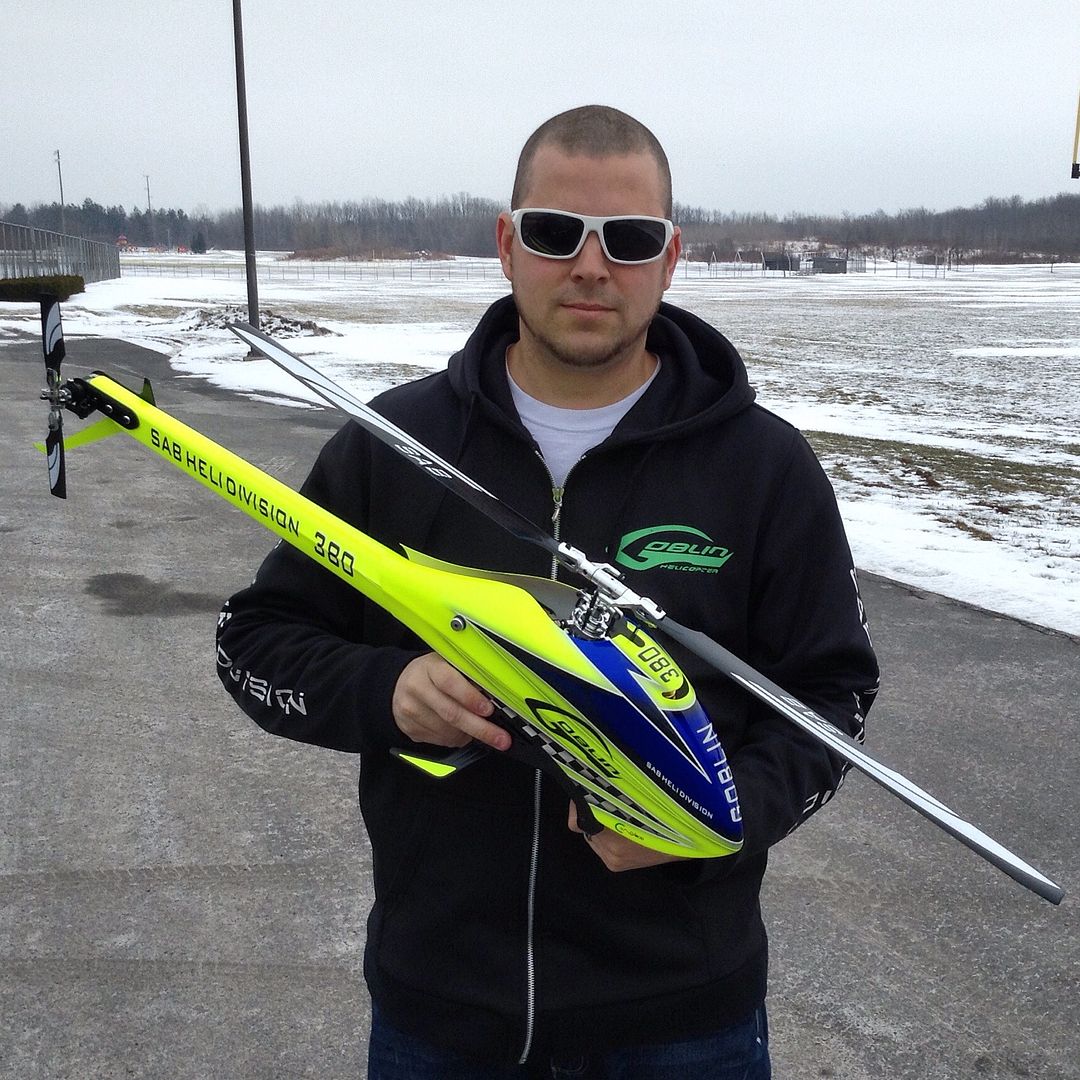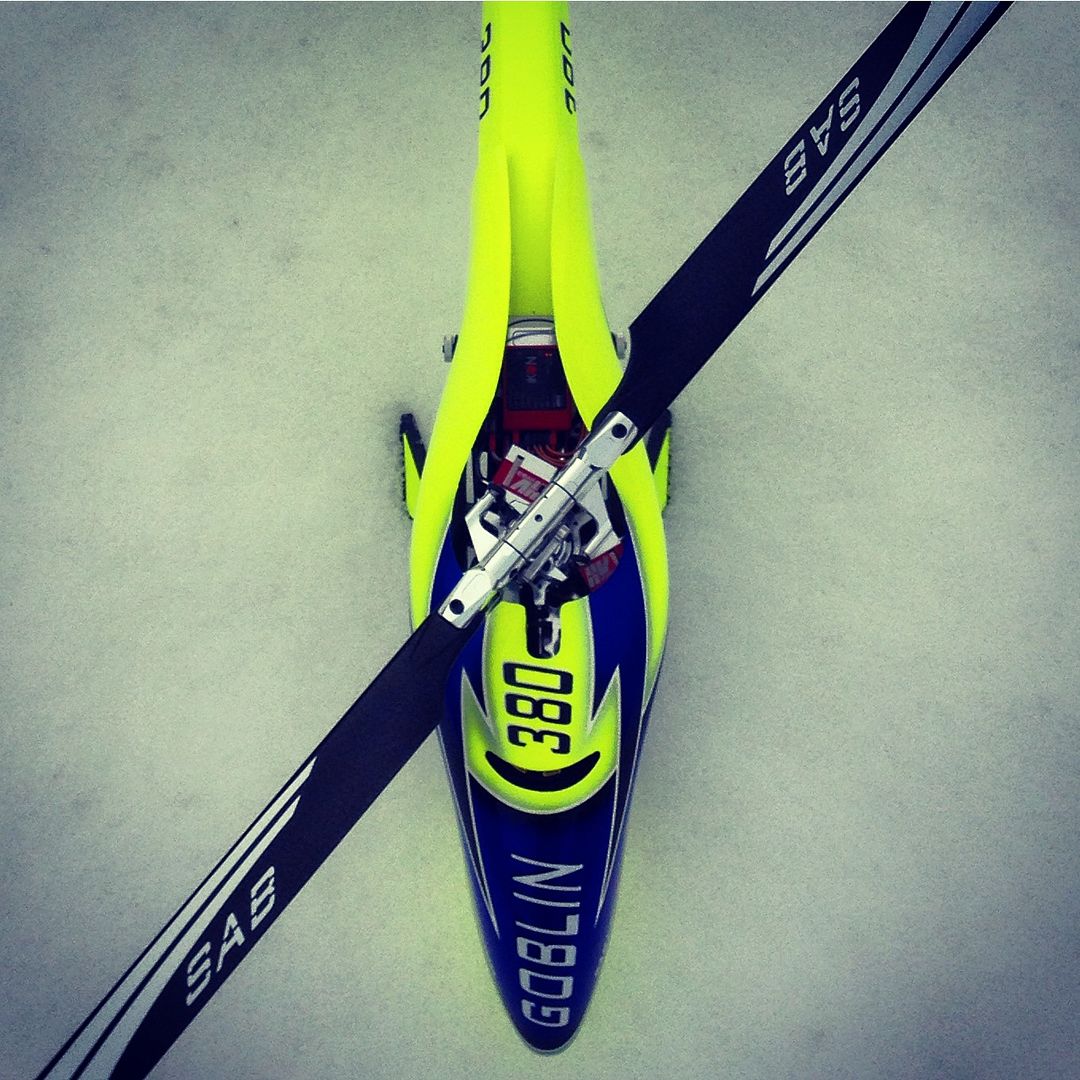 I only FLY on days that end in "Y"