A little over a year ago I built 3 motorized bicycles. After I finished the first one I found out they actually race them in a series in So. Cal. so I built a couple more and my Son and I started racing. Heres some pics of them, the fastest one will hit 53 MPH although the track isn't big enuff to hit anything over 45MPH. We race on Go Kart tracks at Willow Springs and a track in Apple Valley called the grange. Here is a clip of my first time out, I was in second place until the front wheel locked up on hard braking going into a turn...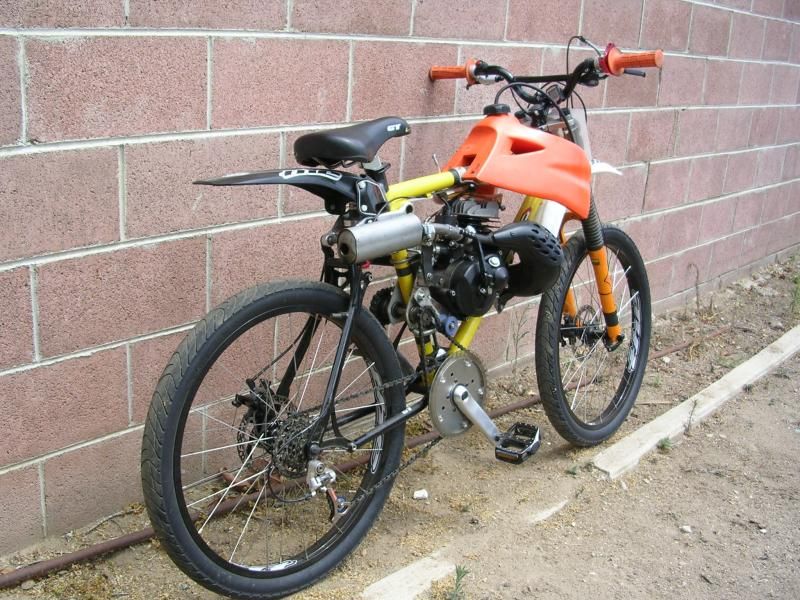 The next one is the one I gave to my Son, it uses the standard bicycle kit engine and the same 8 speed setup as the first bike, it will hit 40MPH.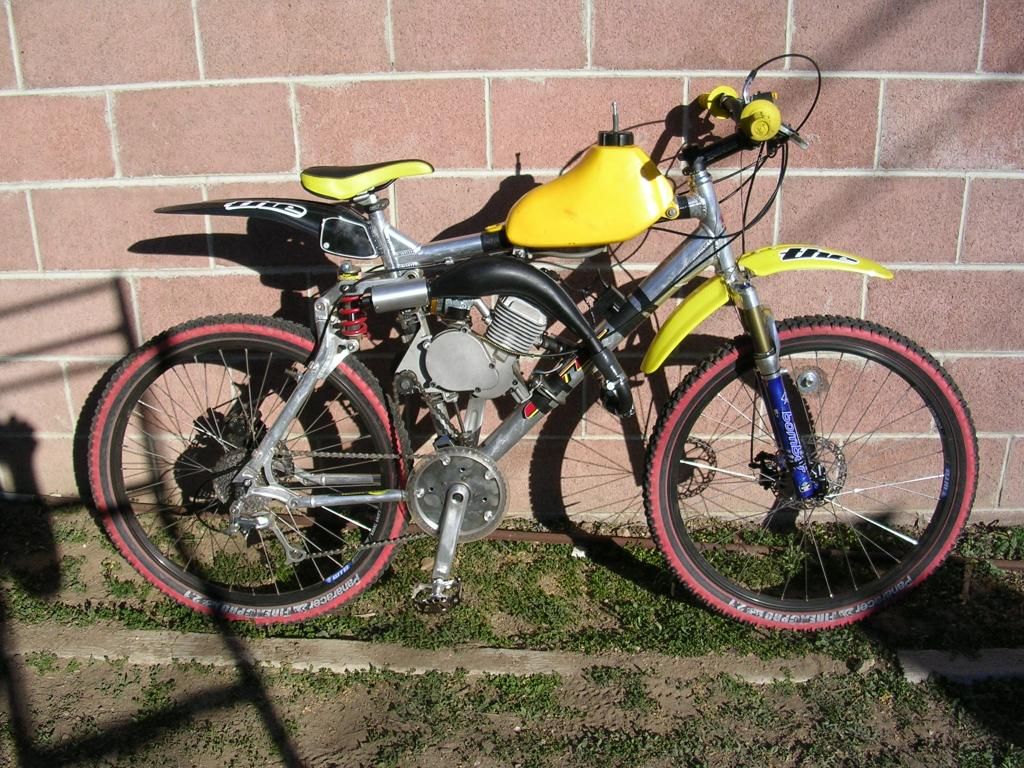 The last one is the one that I built out of a 20" Mongoose BMX bike and it hits 45MPH.