So after flying my brand new trex 600 only two times I noticed the swash plate already had slop in it. This slop was translating to about .4°-.6° of pitch. So I was going to just order another Align swash. I had heard that heli option was coming out with a new "Gimbal style" swash, so i figured id give it a try.
Fist this thing is light!, it is amazingly smooth, and precise. It takes a ton of load off of the servos, as it is not fighting to move the swash plate. I have not actually flown it yet but i have a feeling Im going to love it.The only area, that looks a little concerning is the center gimbal section, i just wonder how much torque that thing will take before is cracks or bends??I'll keep you posted.
The align swash on top the Heli Option on bottom, size is slightly larger on the Heli OPtion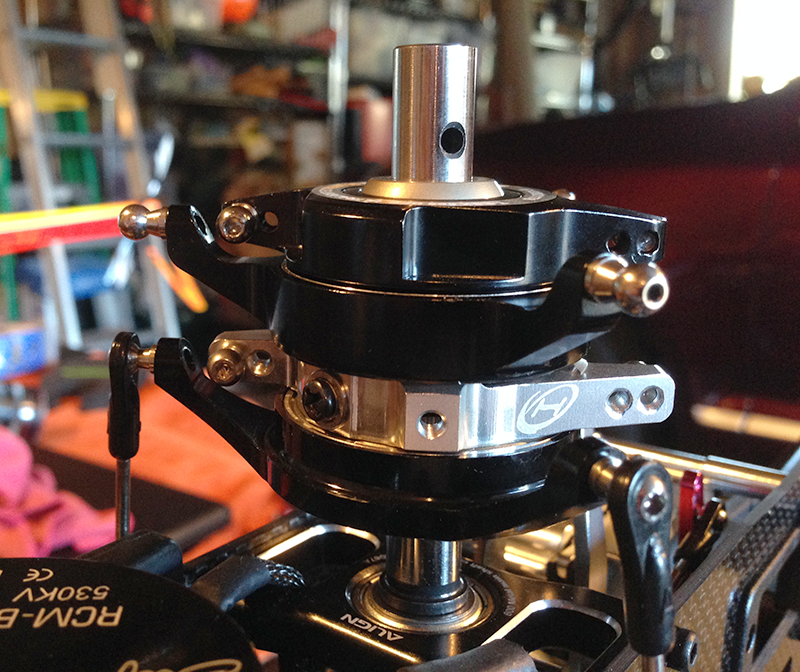 Why don't cats get gray hair with age?.....