OICU812
rrMaster
Edson, Alberta, Canada
My Classified Activity
My Classified Feedback
Add Classified Feedback
(1). YGE 160 HV, less then 20 flights Perfect visually and function wise, EC5 soldered in series plug. Motor ends soldered EC5 female bullets. Will include male EC5 for your motor ends to accomadate this esc. This ESC will handle up to 14S lipoly, programmer board not included as I still need this item. This is latest firmware etc..
New this item is $548.79 + shipping + tax, Selling for $360 shipped OBO USD
Here is a picture...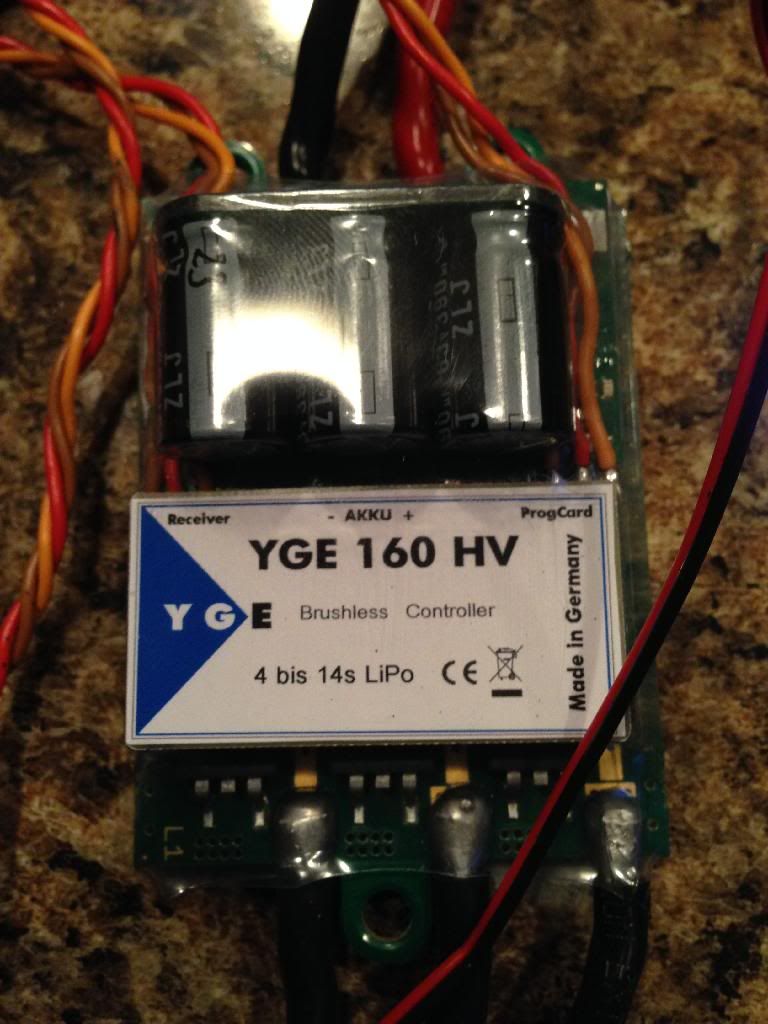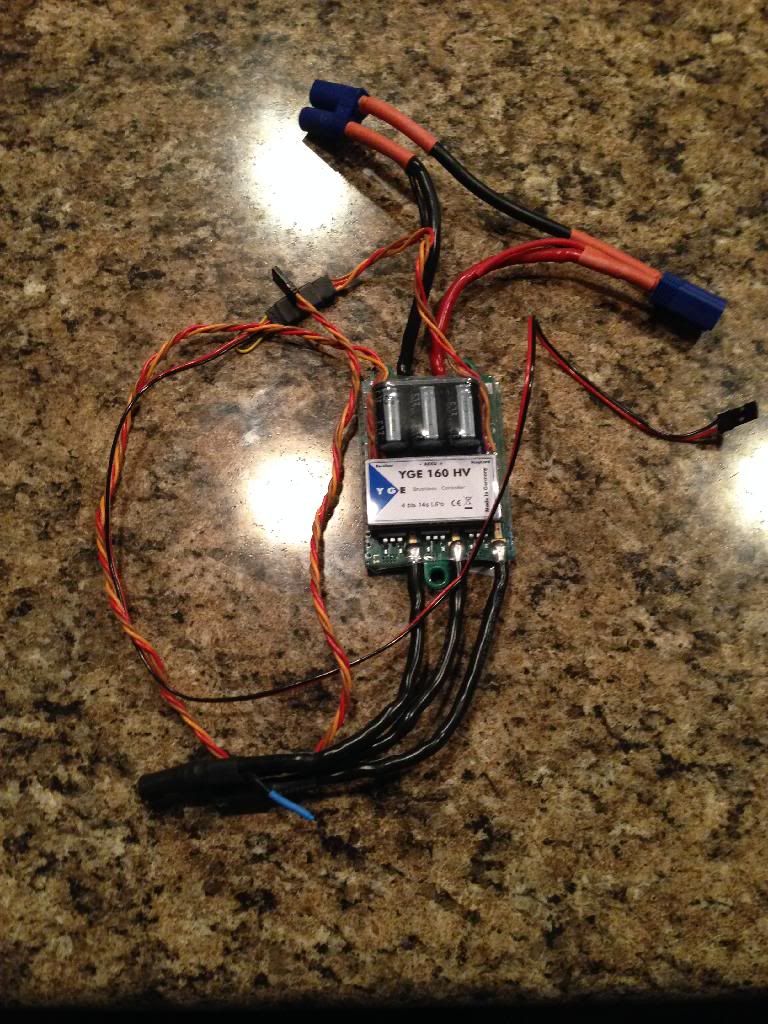 ___________________________________________________________________________
2.
Kontronik Heli Jive 120HV, Cadiallac of heli governed escs 50-55 flights perfect working order. Note this also was updated with latest firmware. Comes with master and slave wire for parralell power. This model of course works with mode 8 external gov ie: Vbar gov or standalone mode 4 etc. I used some re enforcement sugru material near caps from experience to better support the leads wires. Great visually and function, some small indentations to plastic from mounting zips (bottom side) but nothing that affects anything negatively per say.. Also I thermo bonded as shown a external heatsink which helps alot in the warmer days of summer. This is a max 12S lipoly.
New these go for $638.00CDN+ tax + Shipping,asking $425 USD OBO!!!
Here is a picture...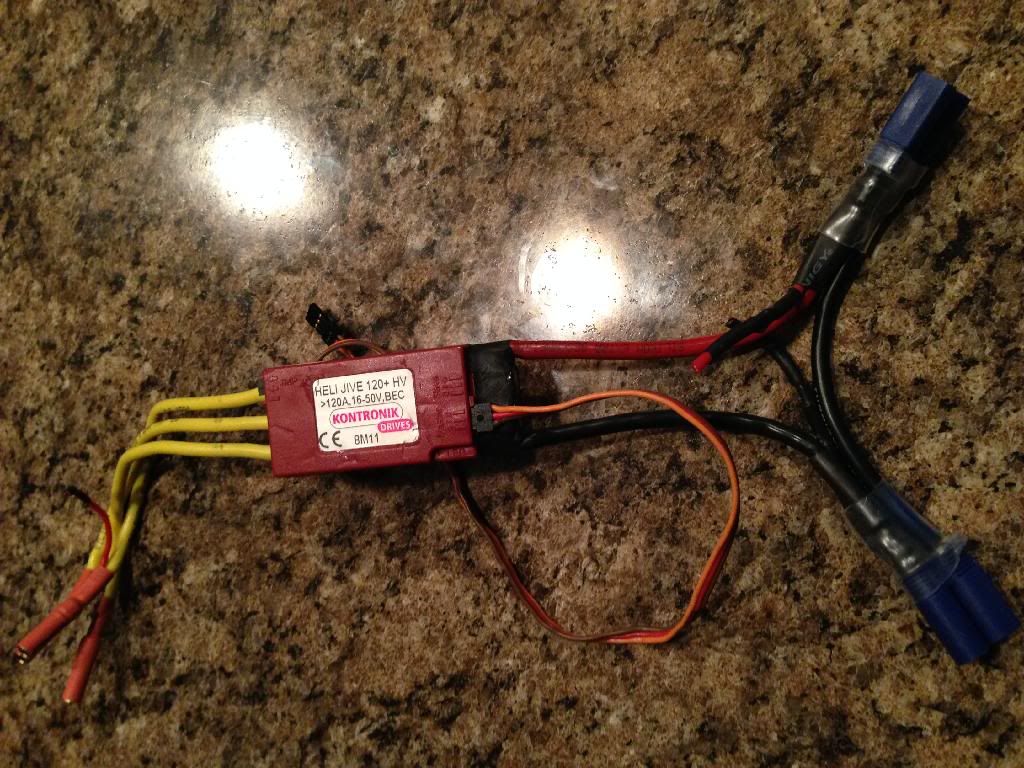 ...Once upon a time there were Nitros, flybars and frequency pins...