They won't sit up on the skids without the lipos installed
My work table is small so I can walk around the heli 360°Too small to catch the tail fin.I get this crap...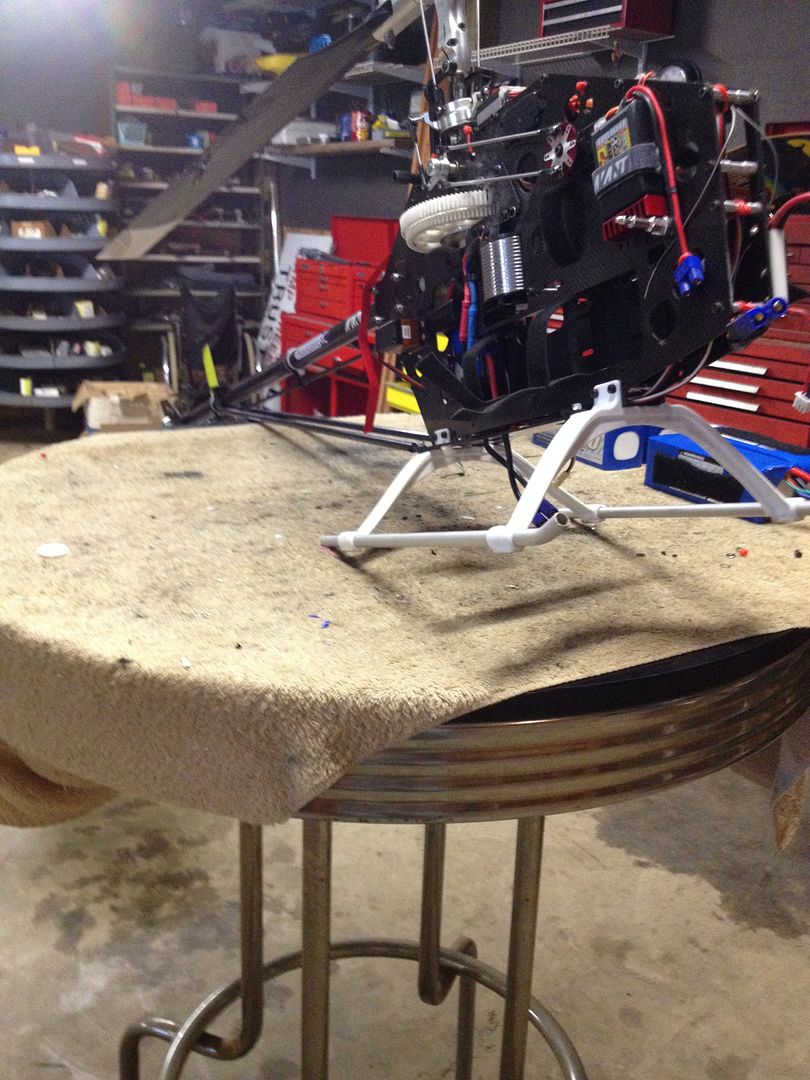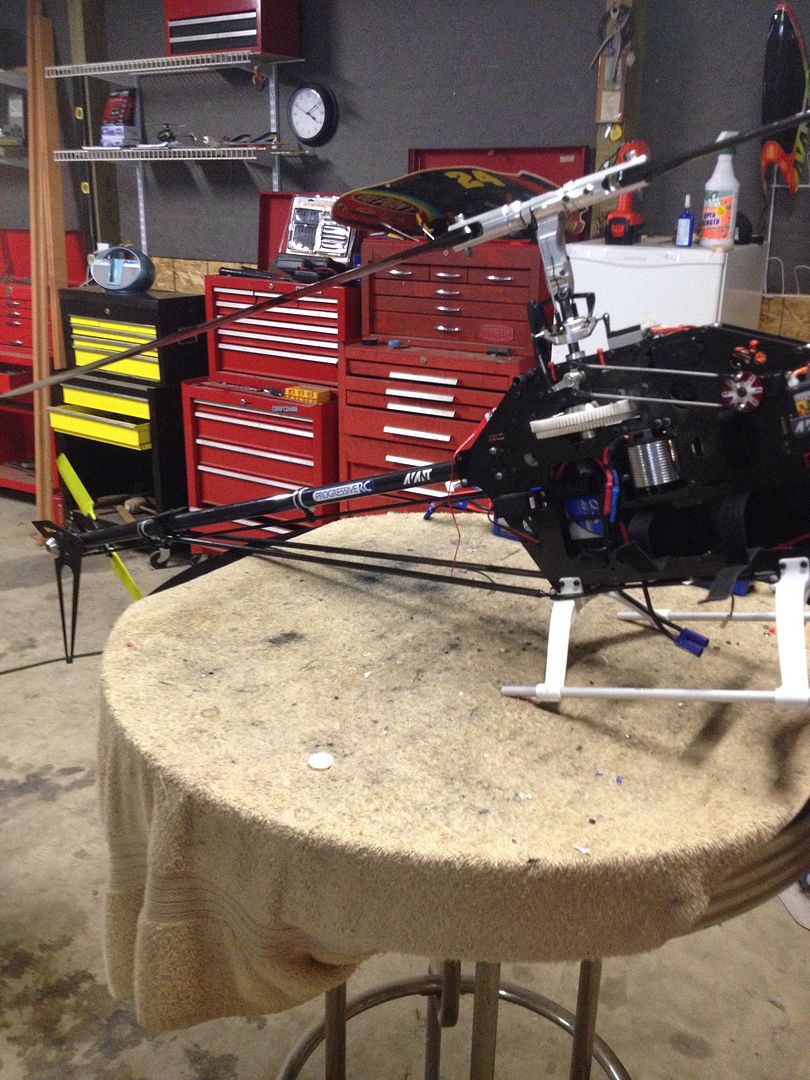 Well guys...I say enough!
Enough of this intolerable cruelty inflicted on us by insensitive manufacturers with a total disregard for those of us with smaller tables...Table bigotry ends today!I present you with the solution.The Heli Kickstand!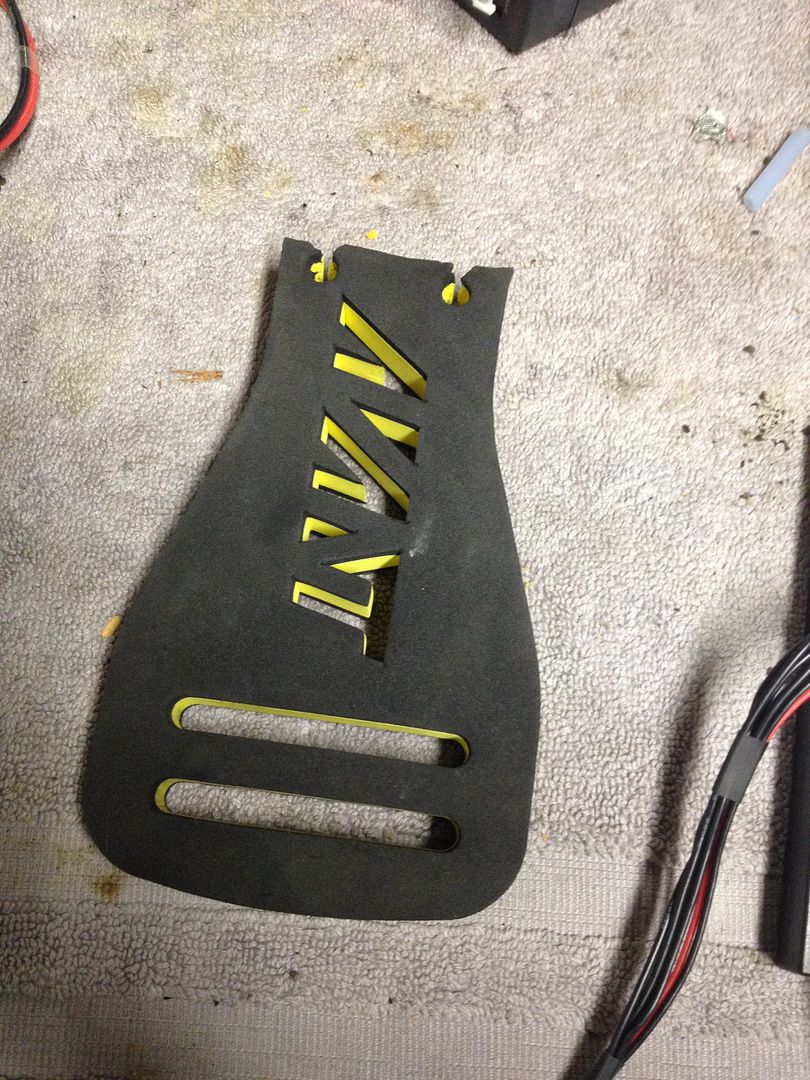 Now your heli will stand up and present itself with pride on even the smallest of table
No more will the heli be yelled at or made fun of for it's sad droopy tail.
I literally never use the word literally right.