That time of year I am selling some stuff so here's my Forza 450.
Just rebuilt with Fusuno Frames, all new shafts and belt. Ready for use.
Includes 3S JR Motor and 3-6S 50A ESC, great combo w/ V-Bar Gov.
Includes 2 Fusuno Canopies, brand new and stock Orange which is mashed up but usable.Has mounted Pro3D 335's and KBDD 61 EE's. Can fit up to 360mm mains and runs well with them even on 3S but would really rip on 6S with the new Scorp 2520-1500.Also includes 2x Revolectrix 3S 60C 2200's, 20 cycles. One is wrinkled but still good IMO.
And 2x Gens Ace 3S 55C 2200's, 40 Cycles.
Shipped with Heli in Canada or separate Via FedEx Ground to US due to shipping reg's, US buyer pay's extra shipping cost or forfeit the lipo's.List of included spare:
2x Boom
Boom support
Tail Control Rod
Tail Fin
Tail slider Links
3x Tail Shaft
Tail Rotor Hub
2x Main Shaft
Spindle Shaft
Upper Bearing block
Lower Bearing Block
Anti-rotation Guide
Skid Mount
Skid
16t Pinion
Canopy Grommets
Shaft Collar
2x Long Ball Stud
One Way Bearing
Main Gear.
KBDD 59mm
Stock JR Tail Blades
Pro3D 325mm
Also some open package spares and manual.Also will include the stock JR servo's.
***One of the swash servo's is done and the 3500g tail needs gear set.***
1 servo gear set included as well as JR Zero Trim Alloy Arms.Looking for $400 shipped Canada/USPics.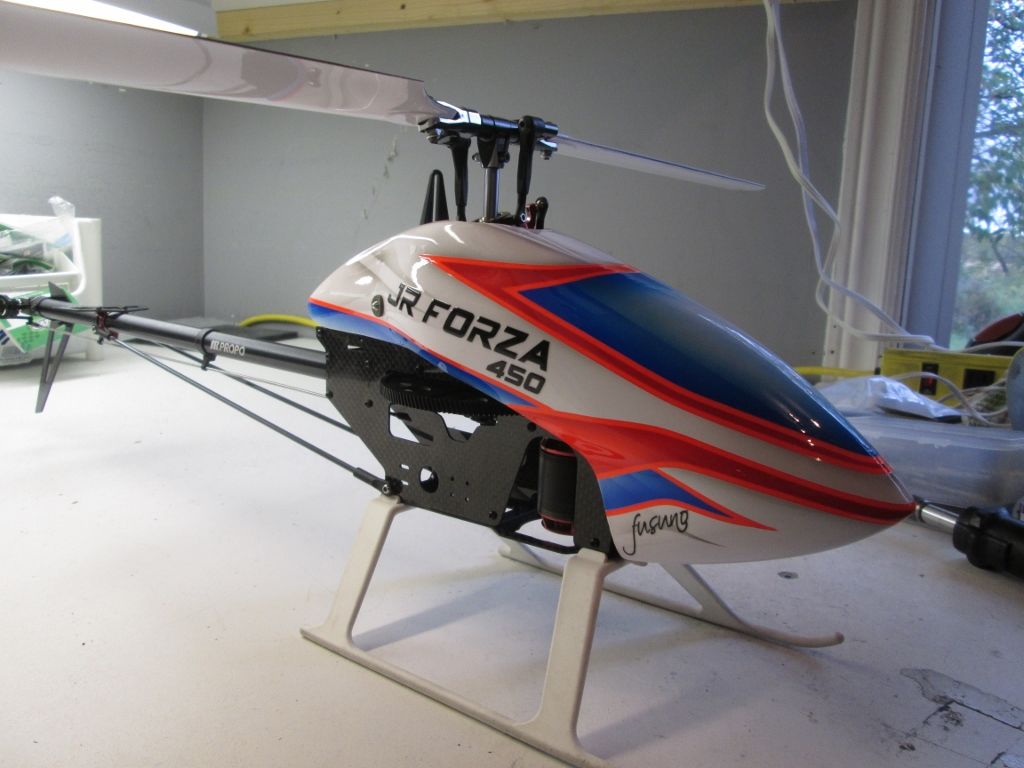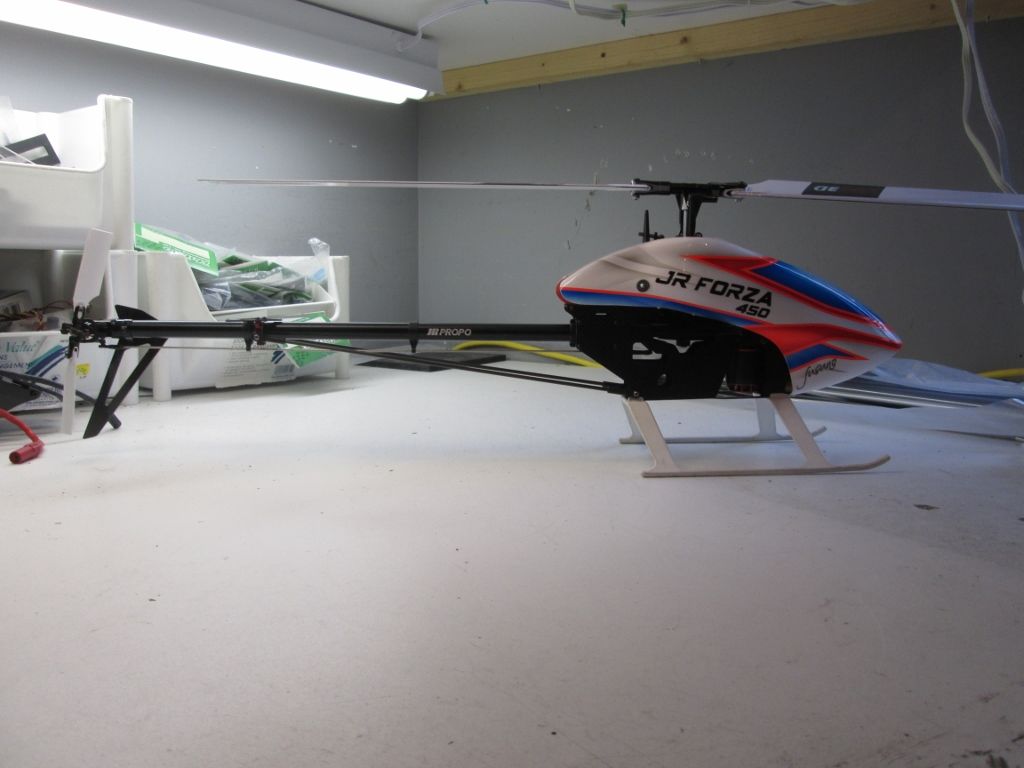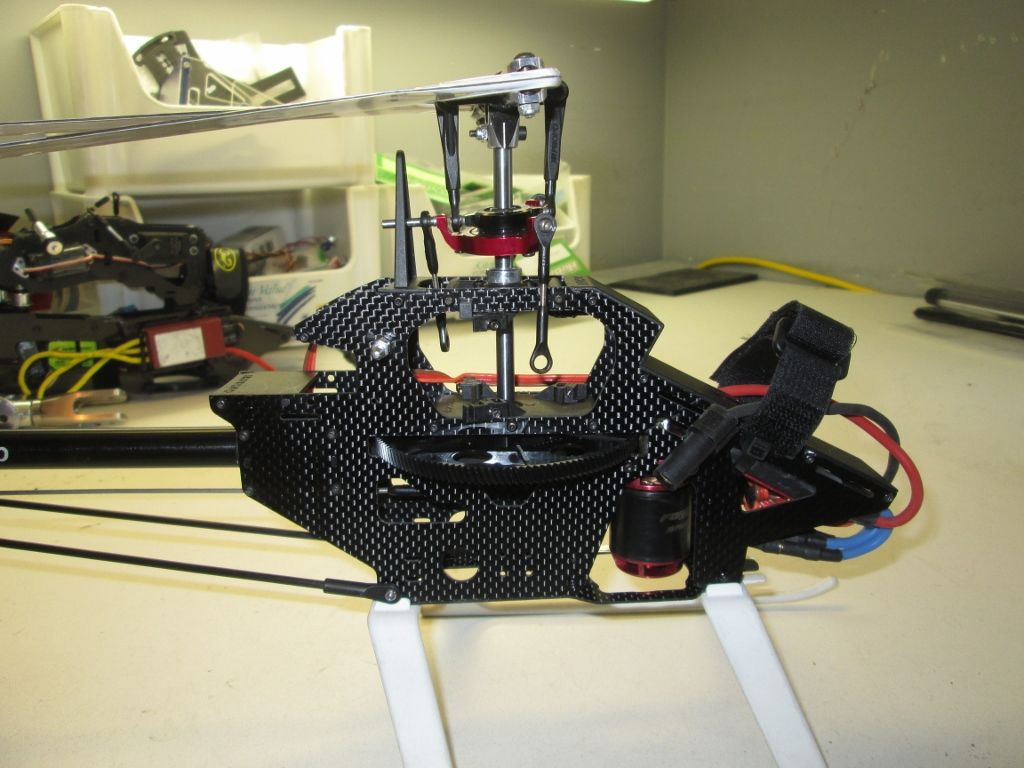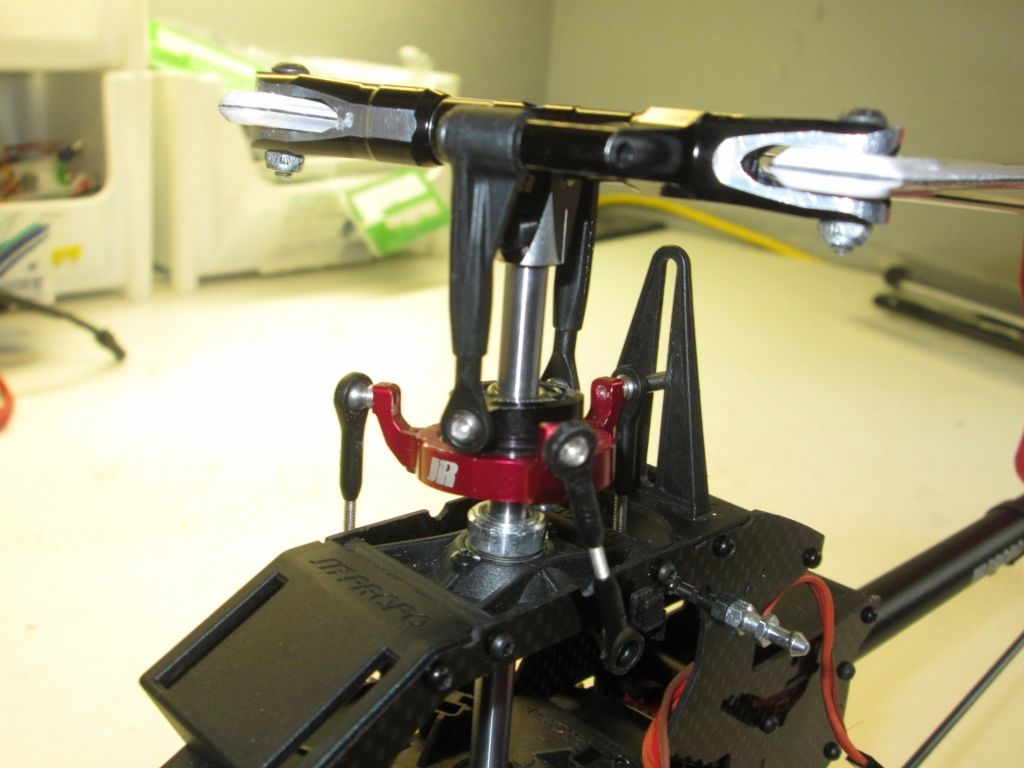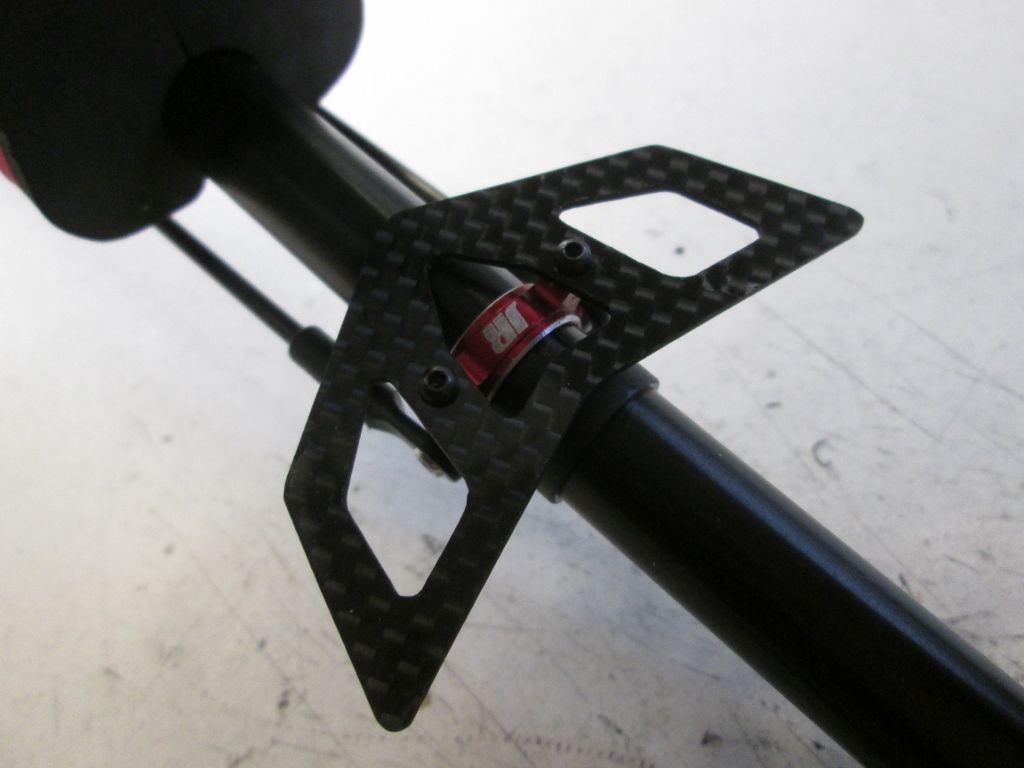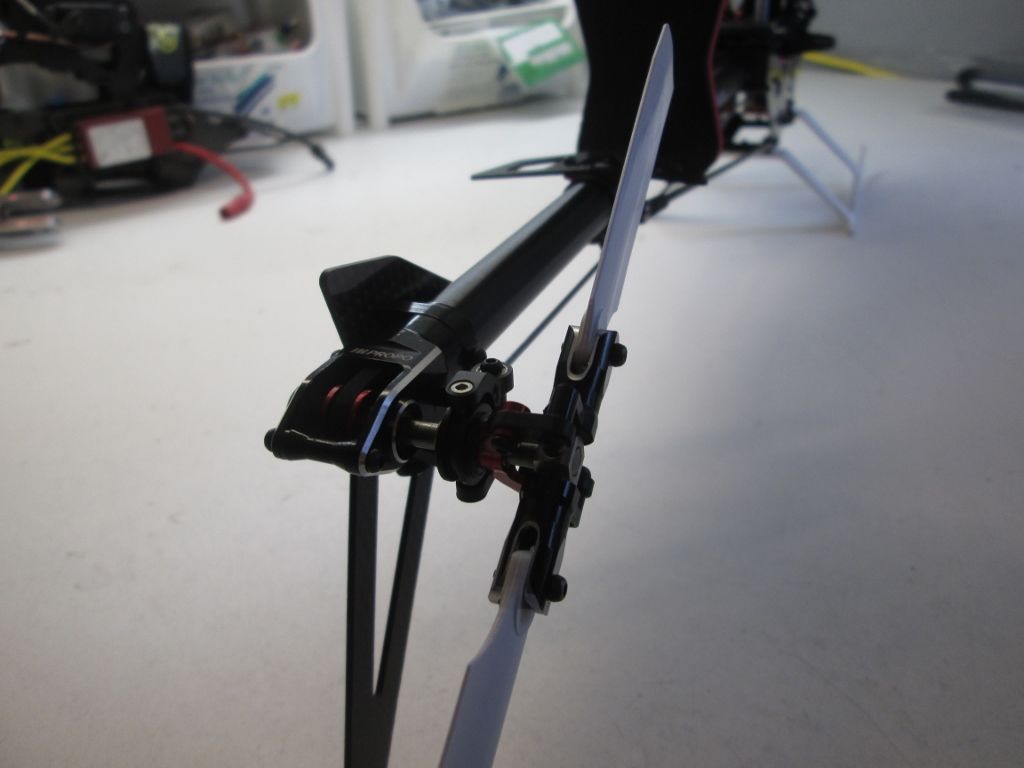 Spares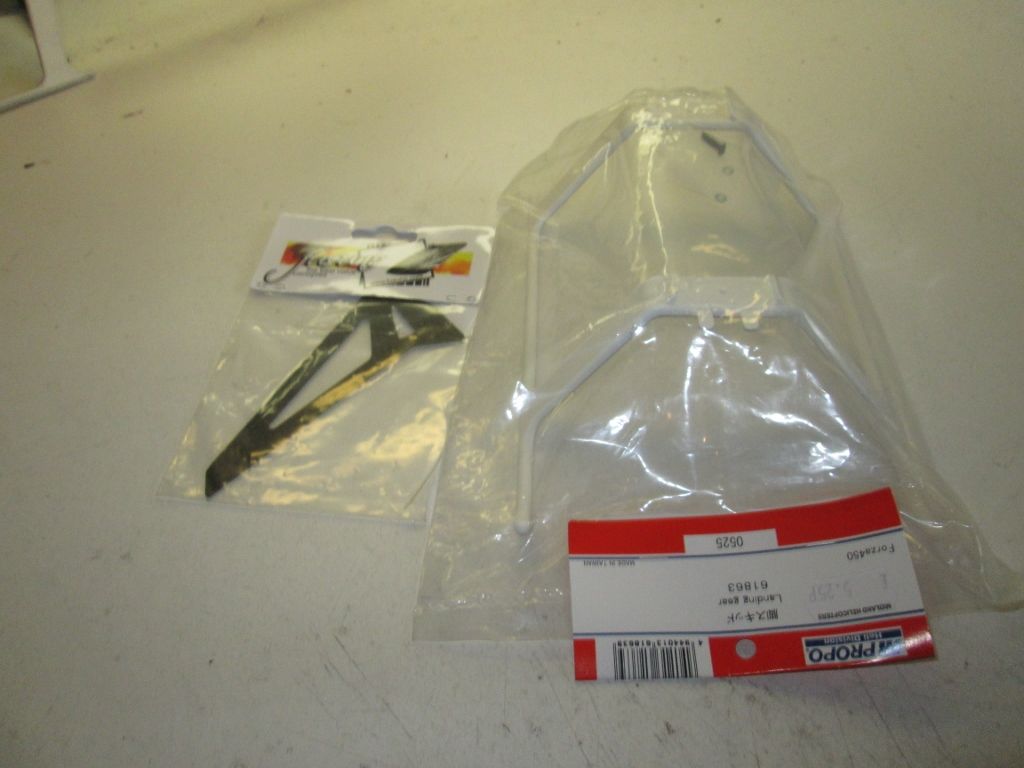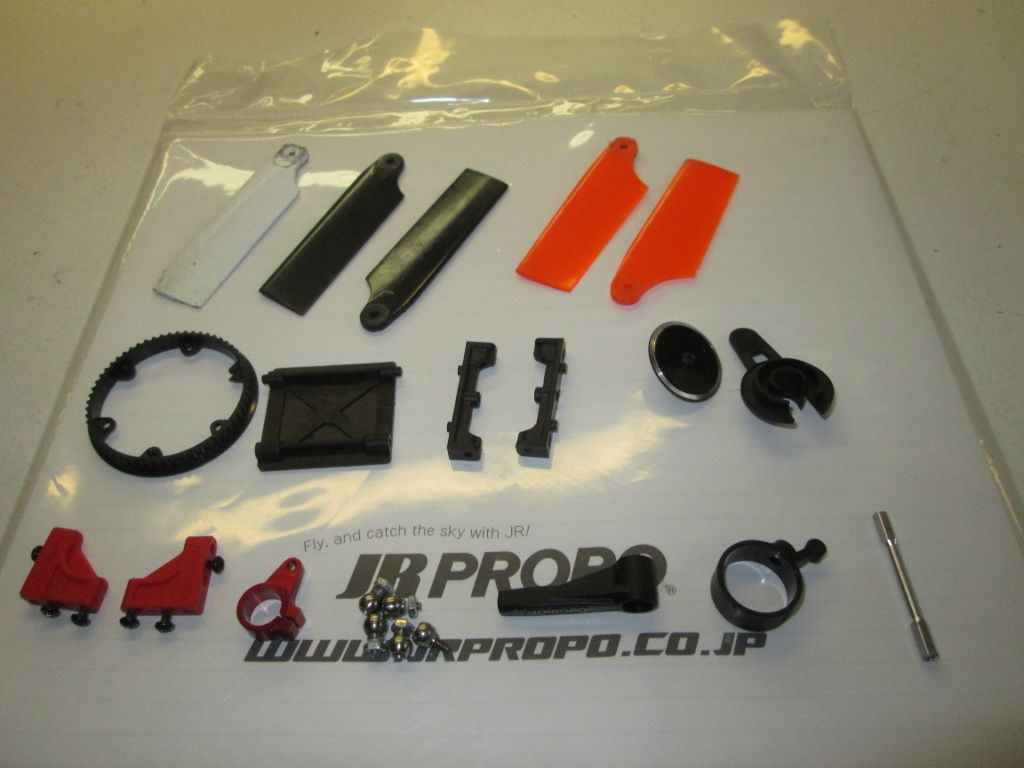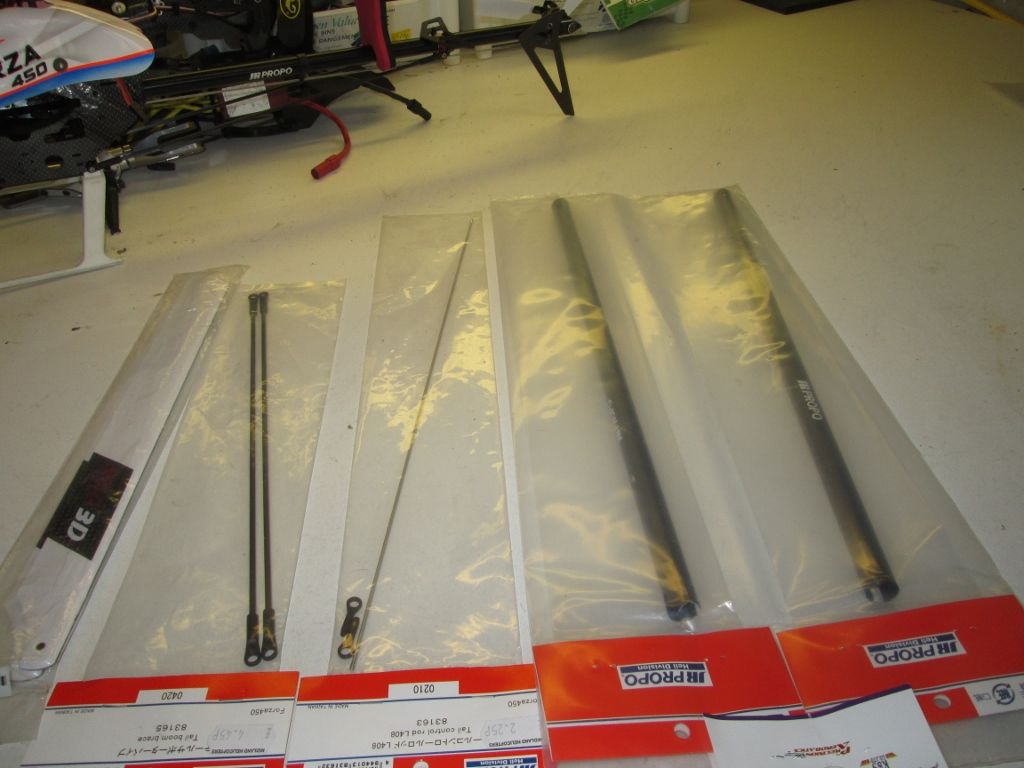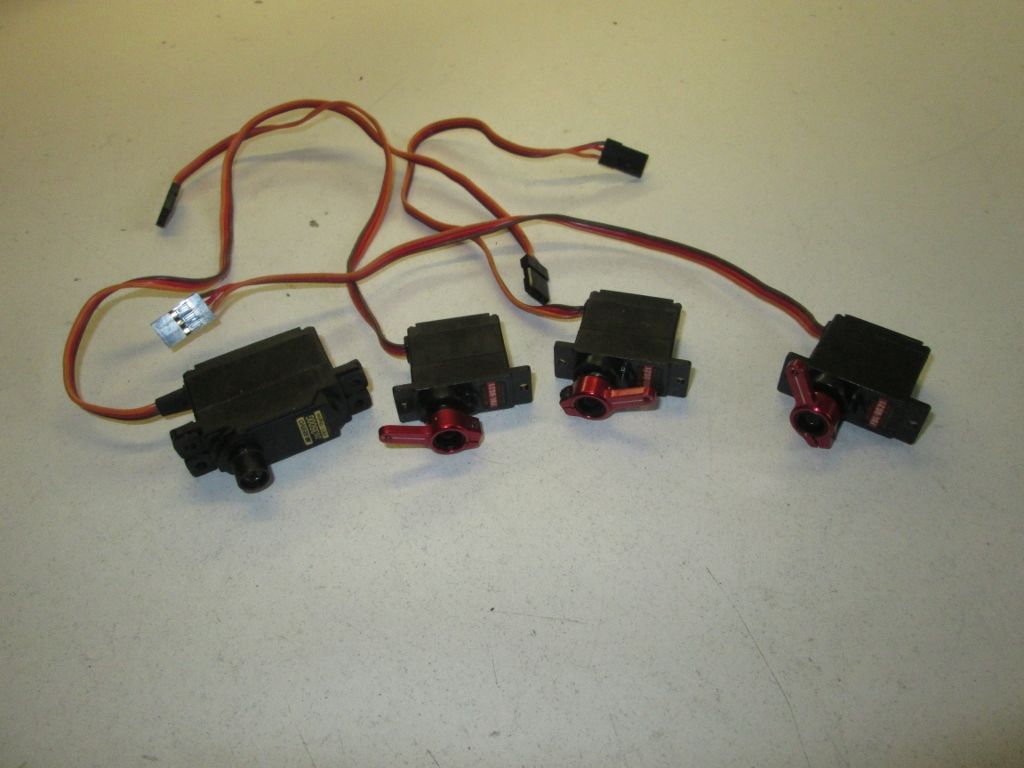 *** Tail needs gears, 1 cyclic is inoperable.***Anyone not sure on the ESC rest assure it's a solid unit.
Internal gov is oK and when used w/ external gov is excellent.
Has nice soft start and auto bail out. Also BEC is strong and adjustable, no problem running the MKS combo.
50A continuous and 6S ready.
.
I'd say it's a better ESC than my Kontronik Jazz 40 ever was.