New 3D printers are coming out of the woodwork these days. Prices range from $100 to $1,000,000 and generally speaking, the more you pay, the better the quality of the final product straight out of the machine.
There are 2 different types of material, liquid and wire. The wire ones use a spool of plastic which goes through a heating nozzle and is squirted into place as the head moves. These are available is kits to build your self or ready built but as has been said, the final product will need some finishing as there will be lines all over it.Th liquid resin ones will provide a better finish but as the product is built up in layers there will still be lines. The thinner the layer, the less obvious the lines are. Ass it happens the cheapest one I have seen coming to market with a projected price of $100, looks like it could produce some good results.I bought my first one some 5 years ago and and it was pretty crap, even for $15,000. I traded up and the one I have now costs $60,000. Material is expensive but the quality is superb. This is an intermediate gearbox I have made.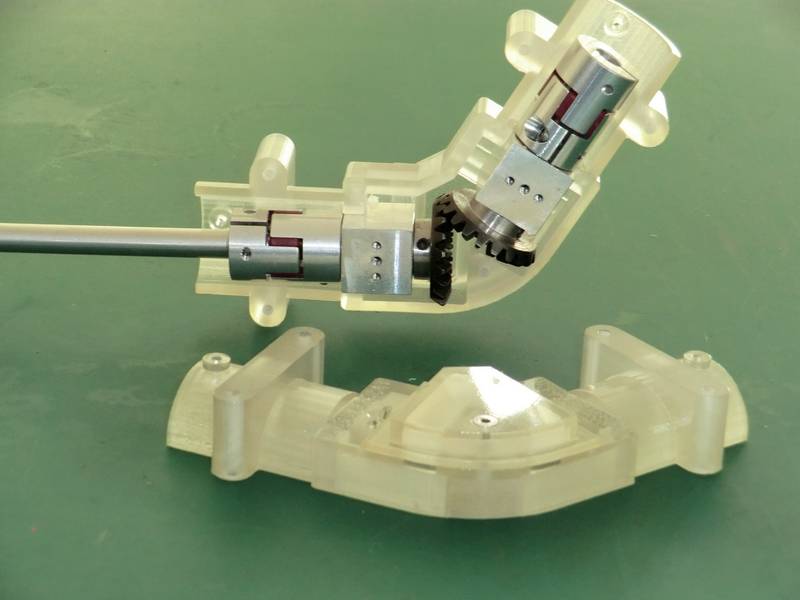 If you watch the video of the formlabs machine cudaboy suggests, you see at the end, the girl has to chisel the parts off the build plate with quite a lot of force. This may not be a good thing for small scale parts. My printer also requires me to chisel the part off the build plate but the printer puts down a layer of soft build material first which makes getting the finished item off easy. Then the build material is water soluble so it can be washed off the finished part, but you have to buy build material as well.My 10 year old grandson is fascinated by my printer so i intend to buy him a wire one from Hammacher Schlemmer for about $1500. They offer a lifetime warranty with the stuff they sell and knowing my grandson, it will probably be needed. If he ever comes up with a good stl file he has created, I'll run it through my printer.
Peter Wales
http://scalehelicopters.org