450 Pro v3 build orange sides with all electronics accept cyclic servos and v2 trex clone/rex with servos and extra head
many extras
190 for both helis and spares and everything and 12 to ship.
send check or money order, or add 4 to help with paypal.
just the electronics on the 450Pro are worth 180...
I spent a little time getting all the stuff together for these 2 helis. and now I got a baby on the way and got to move and Ill never set them up and fly so a good deal goin to someone here.Everything on 450 Pro clone is new-accept esc and tail servo-and good-never crashed just needs the cyclic servos and a main gear assembly.
Servo rods are included.
slanted main gear is included
ALign GP780 gyro
MX450 Pro Align motor
Titan 40A esc
Titan full size digital tail servo
New Orange 6 channel Dsm2 rx
450 Pro and 450 spares
Both have new sets of blades
450 has 2 extra set of plasti blades I know one set is nice the black set may vibrate or ride fine I'm not sure but there is 2 good sets one new Align and a good new set for 450 pro
Trex 450 v2 clone with
elflite digital EFL 75 servos cyclic and tail
Align 450 new blades
Align head and tail case
Align landing gear
Align boom
2 new main gear assemblies
one spare white gears set
Spare LIKE NEW EXI V2 head
new one way bearing etc.absolutely a ton of spares not pictured. I was gonna add a few and sell the bag seperatley for 30 but I just want to get rid of everything and ship once so Ill send the hole bag 60.00 worth of spares for 10 more dollars if you want. Ill ad pic of spare bag tonight. or take it without spares with everything you see in pics plus a few parts.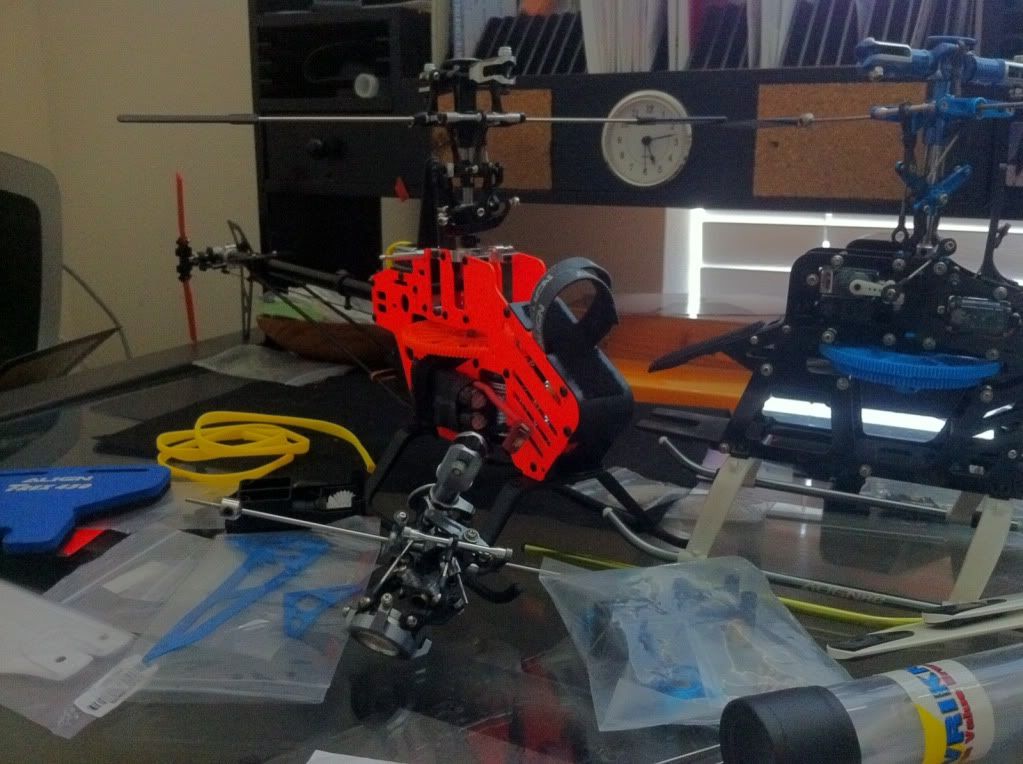 There is 3 good digital eflite servos for cyclic and one for tail. One is a spare that has a stripped gear.joe
2815085349