Sorry, this is no where near as good as the Obummer's.
It's also much funnier when the jokes are about a real loser like Obamma. Romney/Ryan just don't strike me as losers.The least you could do is be more creative.Tip-- When the truth is applied, it's a whole lot funnier.Here's an example of a good funny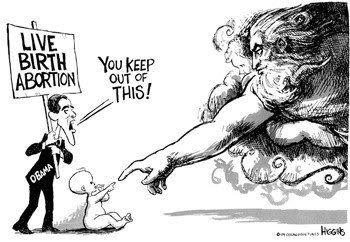 Now fellas, take note. What makes this funny is that Obama voted for infanticide. If the baby is born, and the mother intended to abort, he supports allowing the baby to die on the table by not allowing basic essentials to nurture the live child.