For sale is a Copter X/ T-rex 450 pro, I am selling this to fund a Fusion 50 that I am working on purchasing all the final parts i need. It is mostly made up of genuine Align parts other than the tail case and head parts. I had purchased the copter x for spare parts after a major crash with my align to rebuild it a couple years ago. This T-rex is in great shape and flies just as well. The canopy is a bit beat up but is in ok shape still. Pics Below of damage to canopy.
It comes equiped with:
Spektrum Ar6100e receiver.
Align 35A esc
Align RCM-BL450m 3500kv motor
Align GP780 Gyro
3- HiTec HS-65hb servos on cyclic
Align DS520 servo on tail
Stealth main blades
Kbdd paddles
Kbdd Tail blades2 Rhino 2250mah 25c batteries (Performe as good as my Gen-aces but keeping them for a plane of mine)
Spares included:
KDE FBL Head block (got it but decided to sell instead of convert to fbl)
Main gear
Front TT gears
Rear TT gears & tail rotor shaft
1 spare Torque tube shaft
Canopy mounts
3x feathering shafts
spare head ball links
6 spare pinions
Stock Paddles
Aluminium Swash leveler
spare canopy grommets
stock black tail blades (plastic)
1 set Carbon tail bladesI'm asking $Sold shipped CONUS(firm). I will be at IRCHA on Saturday if any one is interested in getting a closer look at it or flying it before they purchase it.
Feel free to PM me with any questions.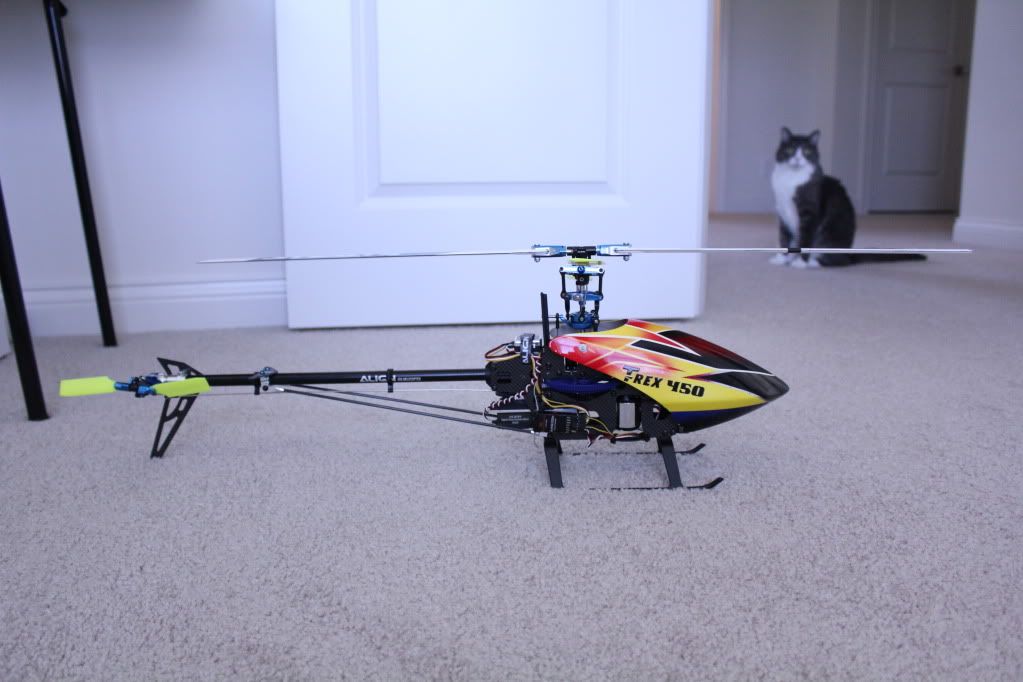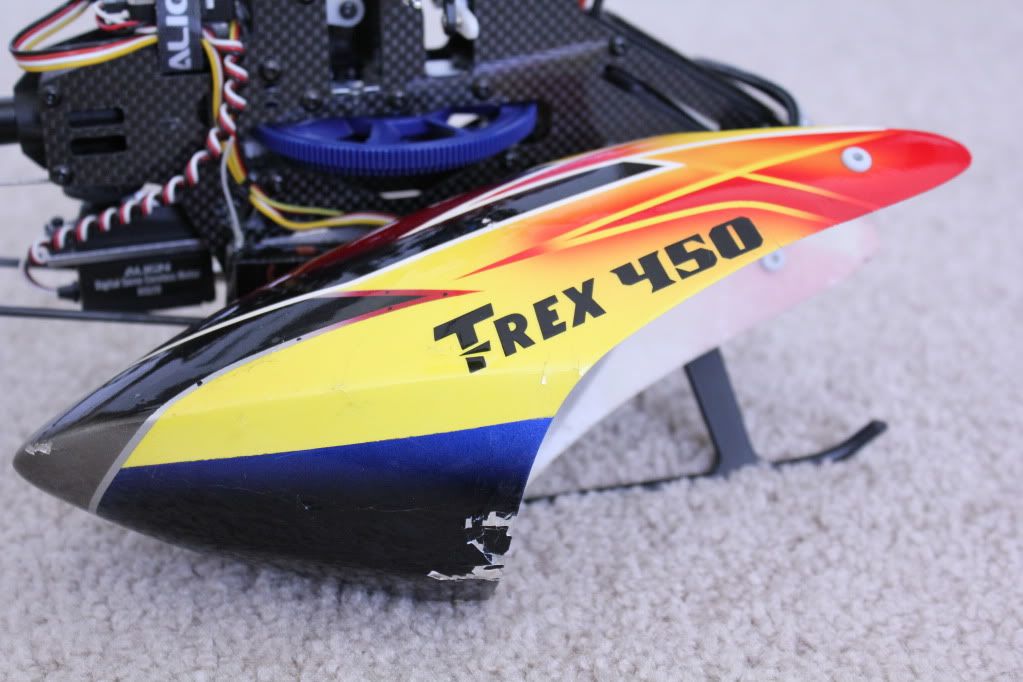 I noticed the spare tail boom I have was bent after taking the pictures so it is not included