OICU812
rrMaster
Grande Prairie, Alberta, Canada
FS: Like new Quantam 4530-500kv motor!

Hi folks!I have an extra Quantam 4530-500kv motor here!It has only 6 flights on it to! It was used in a Raptor E720, when I sold the Raptor the fellow had his own motor so this one is sitting. :/I also have EC5 soldered to the ends and will provide female EC5 for you for your esc if you wish. I'll get a pic up later, but this has no scratches, no slop everything is 100% as descirbed!These go for $299.99 USD + Shipping etc...So to make a deal and to save someone some cash I'll sell this for $250 O.B.O. SHIPPED WITH TRACKING to you so that has to be at least a 70-80 buck savings overall!!Here is a picture of this motor from HD site..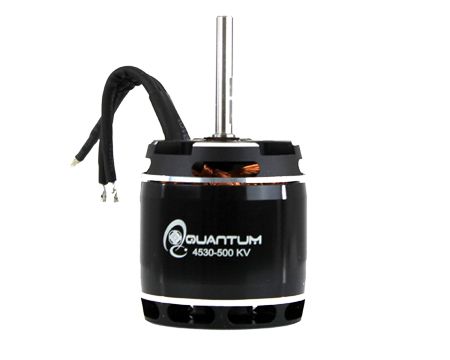 Here are specs!:::Stator Diameter45MMStator Thickness30MMNo. of Magnetic Poles10No. of Stator Arms12Motor Kv500 RPM/VoltMax Continuous Current125 AmpsMax Continuous Power5000 WattsWeight556 GramsOverall Shaft Length102.85mmNo-Load Current (lo)2.0 Amps@10VMotor Resistance (Rm)0.010 OhmsOutside Diameter56.8MMShaft Diameter8MM to 6MMBody Length60.7MMBearingsABEC-3 Bearings (8x16x5) 688ZZPM me if you are interested! This is excellent motor for T-Rex 700, Raptor E720 and ALSO SAB goblin!
...Once upon a time there were Nitros, flybars and frequency pins...