Hey Guys,
It's time for one to go. I gotta simplify my hobby a little, so am sticking to my Align stuff. Up for sale is the AIRFRAME ONLY, with NO MAIN ROTOR HEAD OR MAIN BLADES. You will get the swash and linkages, just NOT THE ROTOR HEAD and MAIN BLADES. Everything else is sold as you see it. She has the metal tail (there's the plastic on in the spares sold with the deal). Her frame has been "modified" to fit a 9452 servo ..not a big deal as you can still run another one, get another frame side, or just use the included tail servo mount (boom mounted) to run a 9650 or similar if you want. The spares pictured come with the deal and won't be broken up. I need the whole thing gone... She flew well when she flew last, I'm just downsizing..Now for the price... $135 shipped takes it ALL. IT WILL NOT BE SPLIT UP. For that price you are getting a SERIOUS deal.. I'm not budging.. I am limiting this to Domestic US sale only. Sorry guys, I will loose my shirt in shipping charges, and I'm already taking a loss now.Here's what you get...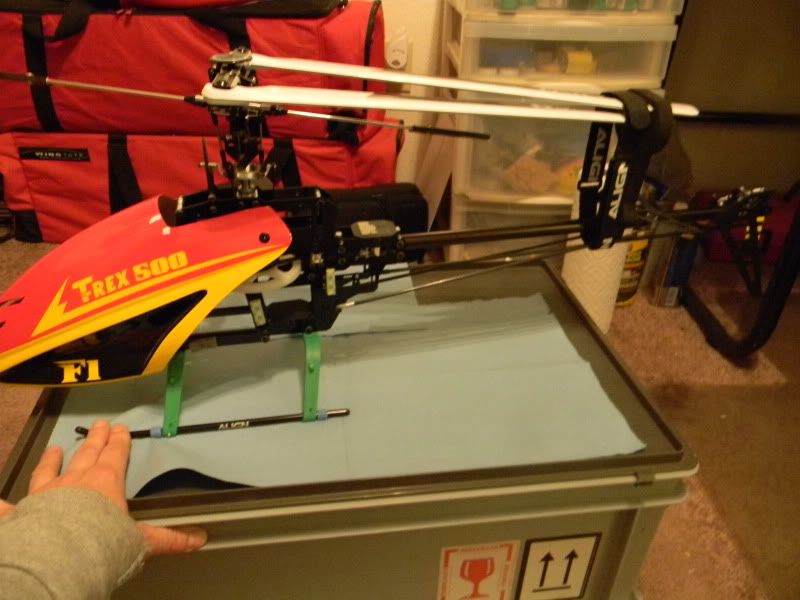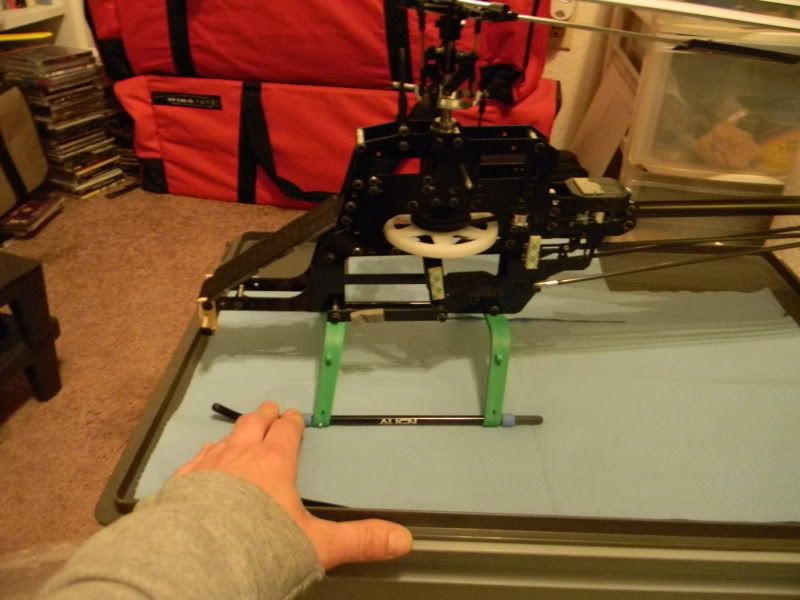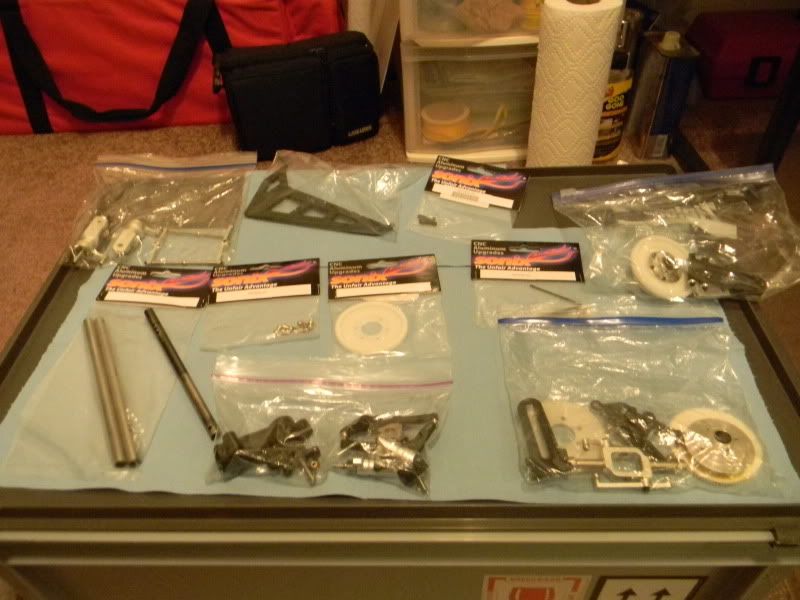 There she is...I take paypal,or MO , but I don't give out S&H greenstamps anymore..PM for fastest response as I am littering the boards on this deal...Thanks,JCAustin, Tx
I used to be normal, but then I started flying heli's....