For sale is a JS Models Frenzy 50 with less then 1 gallon of use.
Includes:
Frenzy 50 heli
OS50 hyper
Century 50 muffler
Protek 600mm carbon blades
Custom painted canopy
NO ELECTRONICS
Spare parts include NIP:
landing gear
tail boom
mainshaft
spindle
flybarOther misc bits include
Maingear, swashplate,linkage,clutchbell, tailfin.Added a raptor maingear and 140º ccpm swash links.Everything in excellent condition, all items with less then a gallon of use. Engine runs great.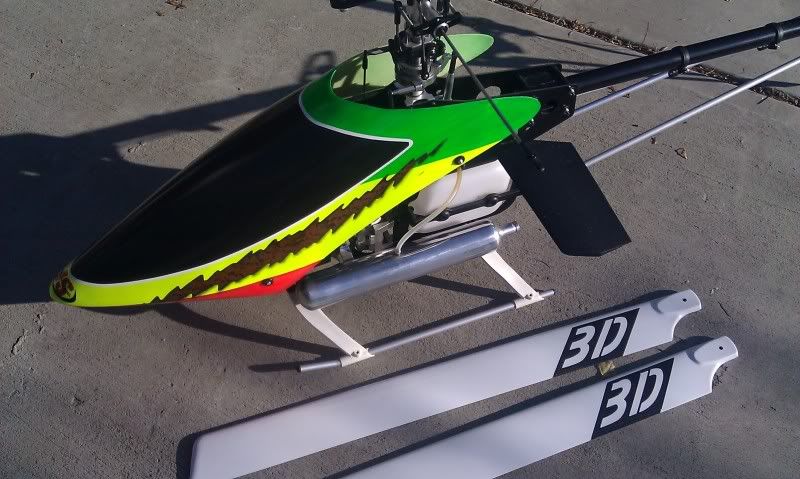 More infor/pics on request
$225 + shipping
thanks