Thunder Tiger MI-24 Hind Build.

Hi guys.I got tired looking at my pod and boom Raptor 50, and decided to buy this awesome MI-24 Hind fuselage from TT.Honestly, im not a great heli pilot. I have flown helis for over 10 years, but I have simply not dedicated enough time to learn to fly properly.....just lost interest, and went back to my scale fixed wing planes. Im sure ill spend more time flying my heli now, when it looks so cool
I have vacumed the internet for pictures and reviews of this fuselage, and have almost only found manufacture pictures
So I was realy eager to see what turned up when opening the box.The fuselage is not packed very well...they could have done better.
After inspecting most of the parts, I only found one small chip in the glass fuselage a the tail rotor, and luckily, it is under a seam, so it wont be visable.The paint job is quite nice. the panel lines have been weathered, and the decals have "scale" scratches in them

Looks very nice.
But.....as a scale modeler, I will never be 100% satisfied

I would say that the overall color of te hind is a bit too "green" for my liking. I have seen pictures of it where it has a more desert brown shade to it. Maybe a re-paint later on if it gets damaged or something

The lower side of the pylons should have been light gray like the bottom of the fuselage. The UB32 Rocket pods should be bare metal in color, and not just green......but its an easy fix.I can see on the wooden main frame that you bolt the raptor onto, they forgot to glue on the rear landing gear mounting blocks.....they are missing from my kit, so they are probably lying around at the TT-factory. The wooden parts here must be sealed with paint or epoxy, otherwise the glow fuel will just kill it over time.Other than those small faults, I just love the look of this chopper.
Im realy looking forward to getting it into the air, and hope it goes together nicely.Some pictures:Shipping Box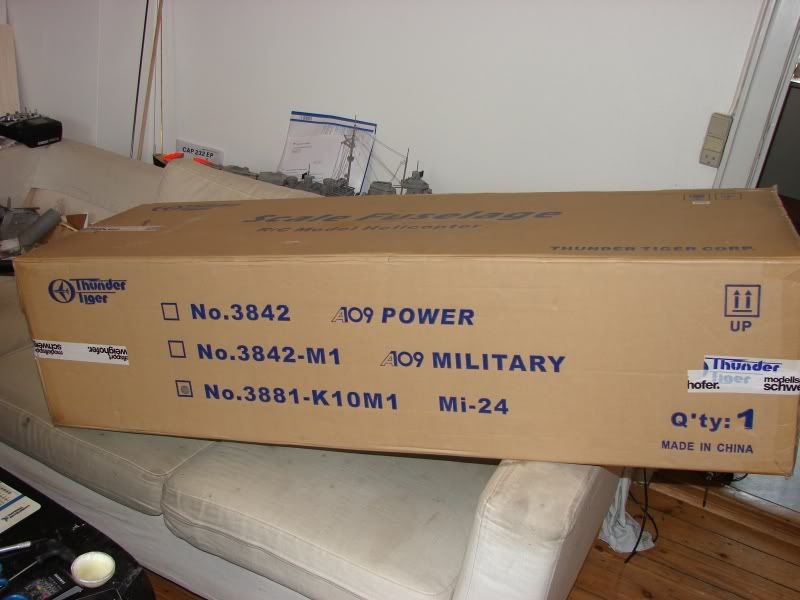 Parts could slide around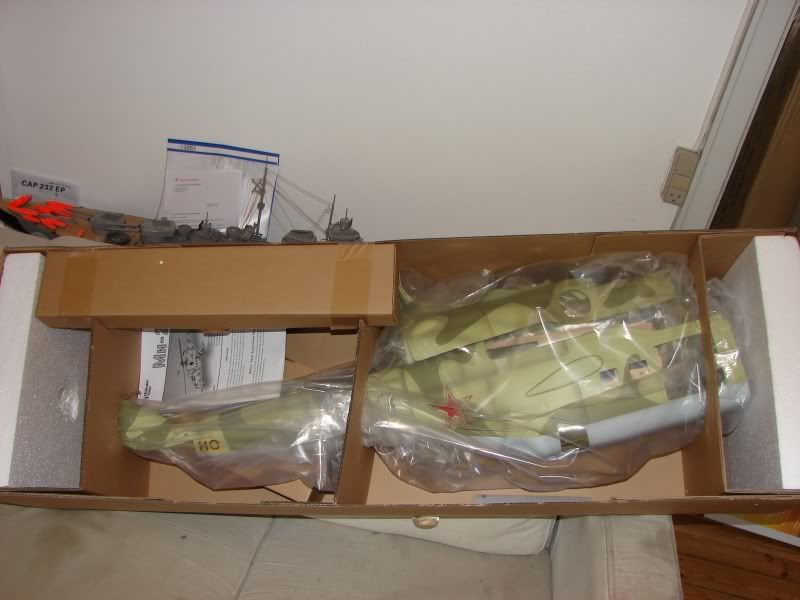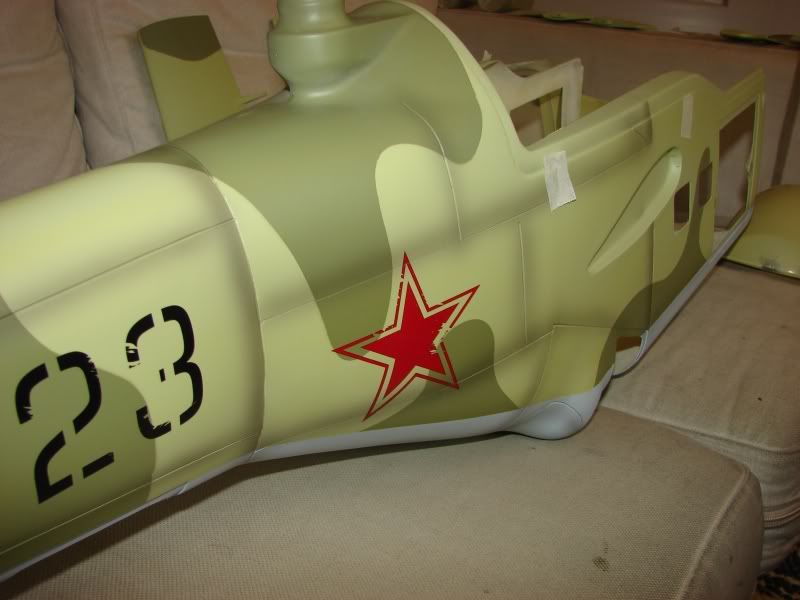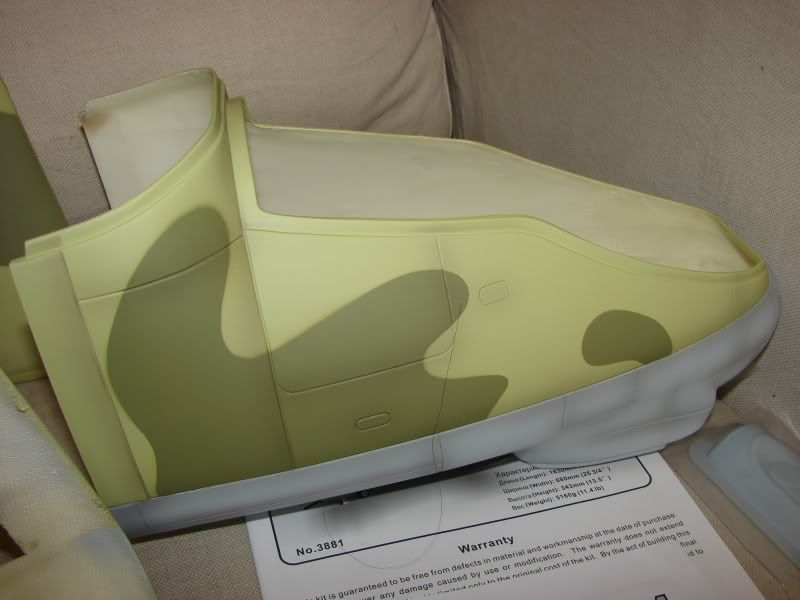 Canopy fully painted, but there is some kind of relaease agent on the parts where the clear glass is, so you can scratch it off easily.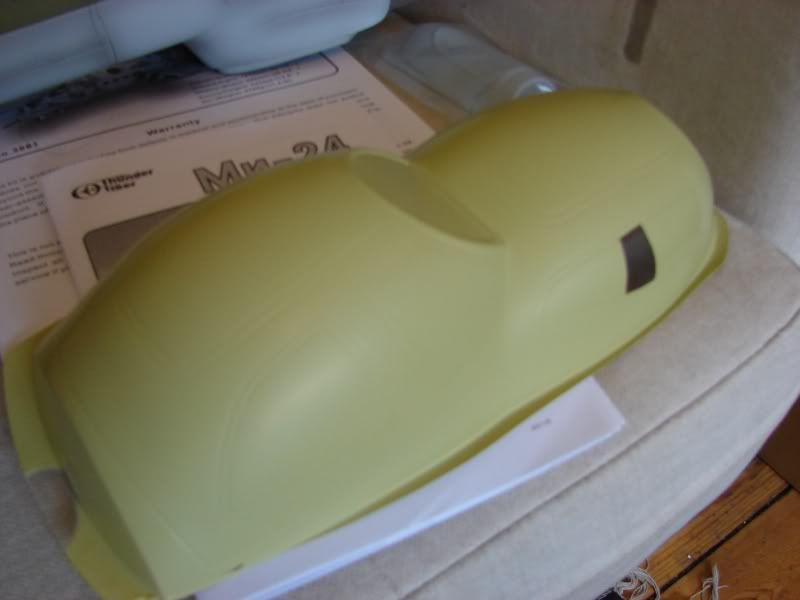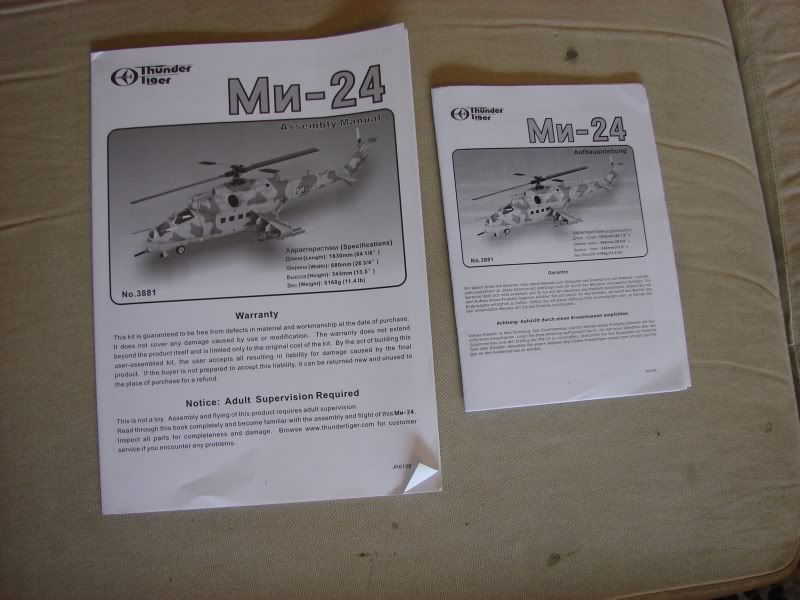 Magnets glued into the door opening for easy acces.

Heres te chip in the tailboom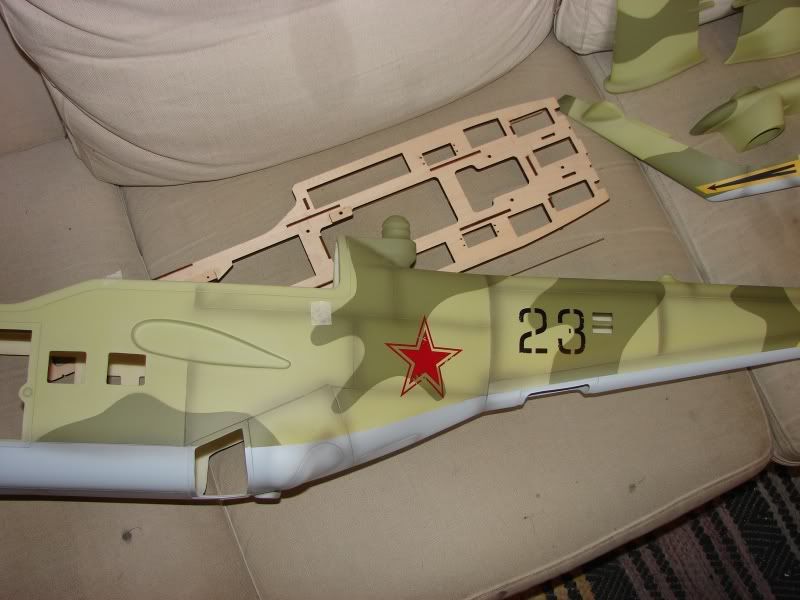 The main landing gear bay. You have to cut out the aft section to make room for the retractable gear. I was thinking of making the aft doors movable with a servo, and gear door sequencer. The forward doors are conected mechanicly to one of the retract servos, and close when the gear retracts.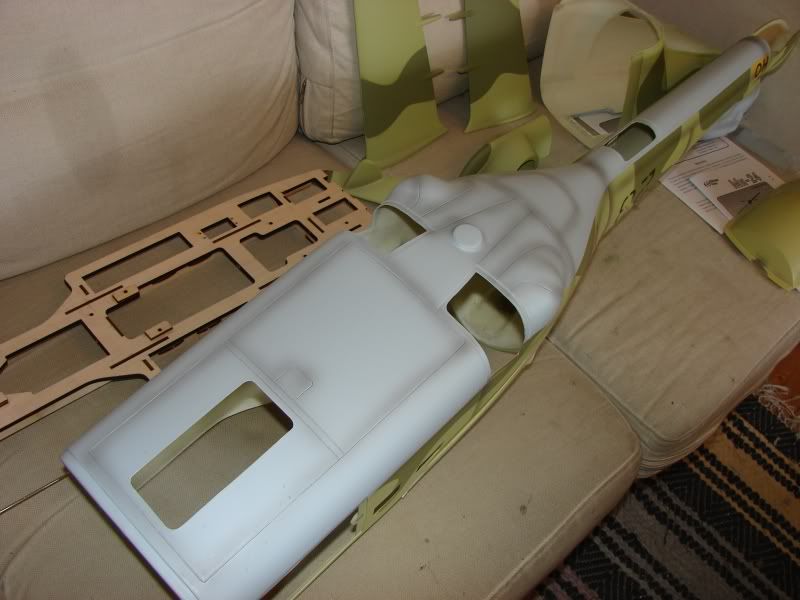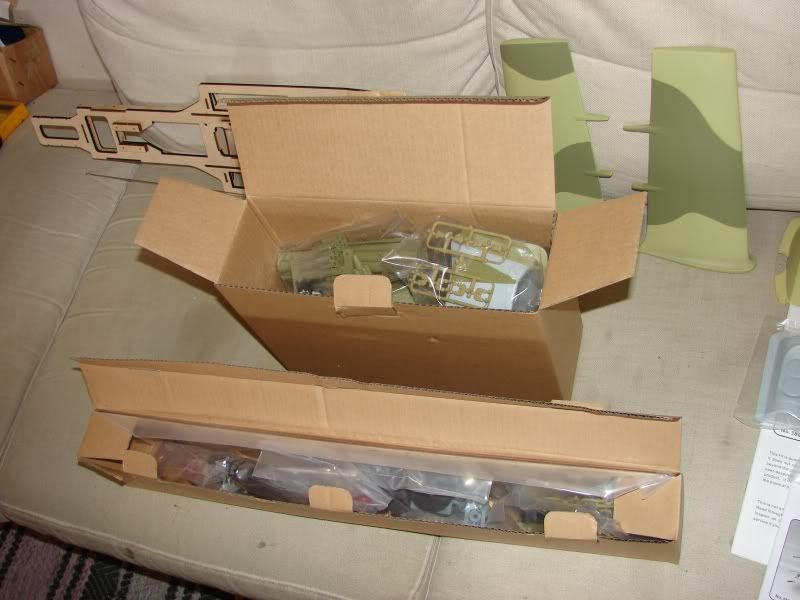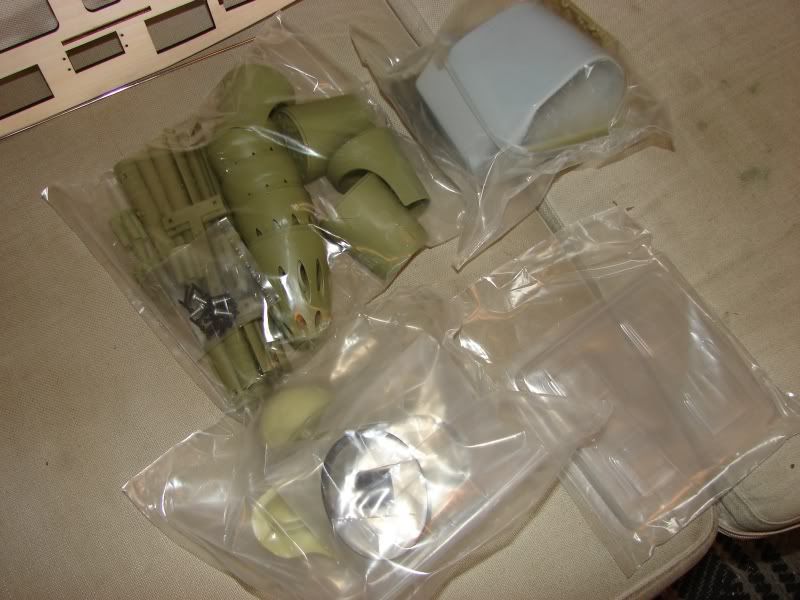 The mechanical retracts, and alu wheels. Pretty nice, but not very scale. The hind has a dual nose wheel, but this kit only has a single.....will have to mod it
Oil cooler inlet detail and bits

Exhaust deflector included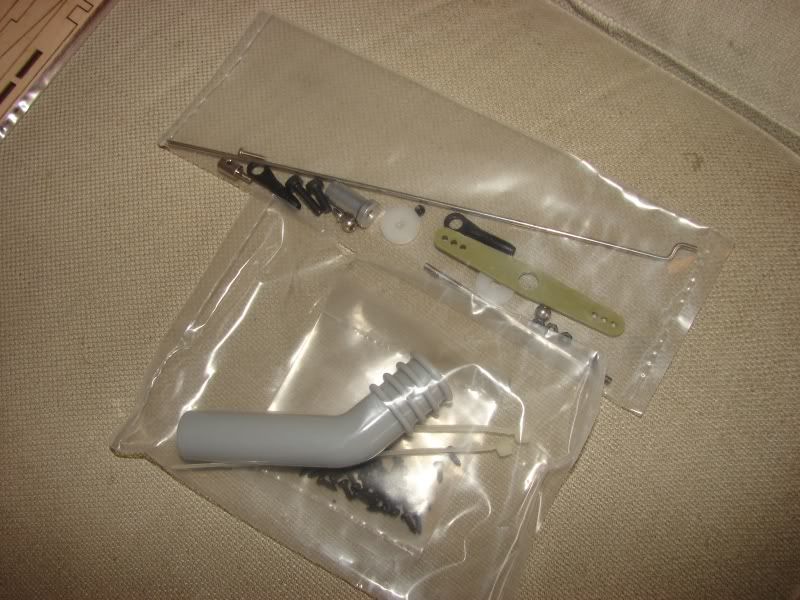 Alu frame bits for te pullys and belts

Sonnich Johannesen