I found more pictures of the upcoming 450 size Hirobo helicopter.
Photos courtesy of Heliplane.net.I like how they designed the canopy of the 450 heli. It looks sleek, yet aggressive. I wish they did the same thing with the D3's canopy.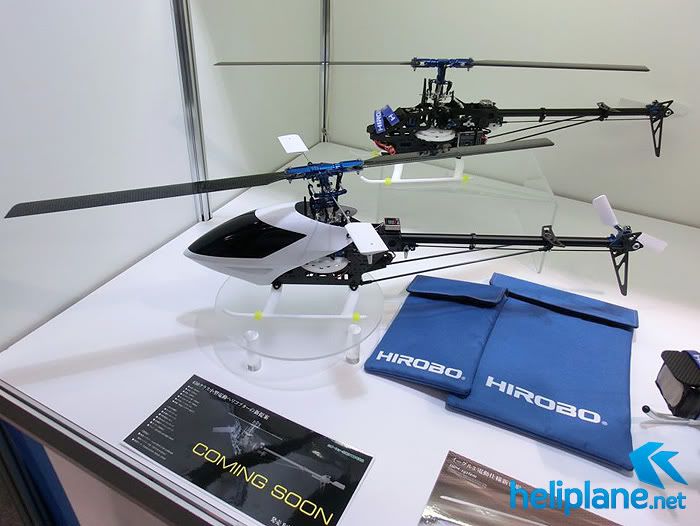 Here's a closer look at the new head assembly for this model. The center yoke and swash looks like it was taken from the Lepton EX. Also another view of the canopy; this time it looks like it's thicker. A welcome change from their old thin, brittle FRP canopies.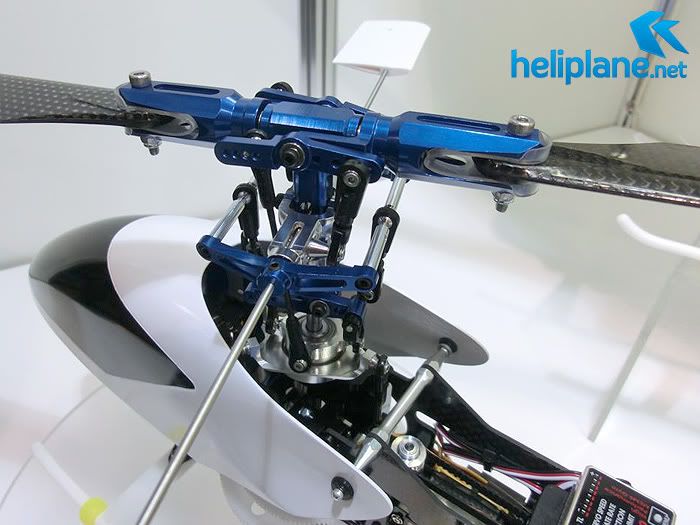 Here's the tail rotor housing and rotor assembly. Looks like Hirobo is finally making an all-metal tail rotor configuration. Another welcome change IMO.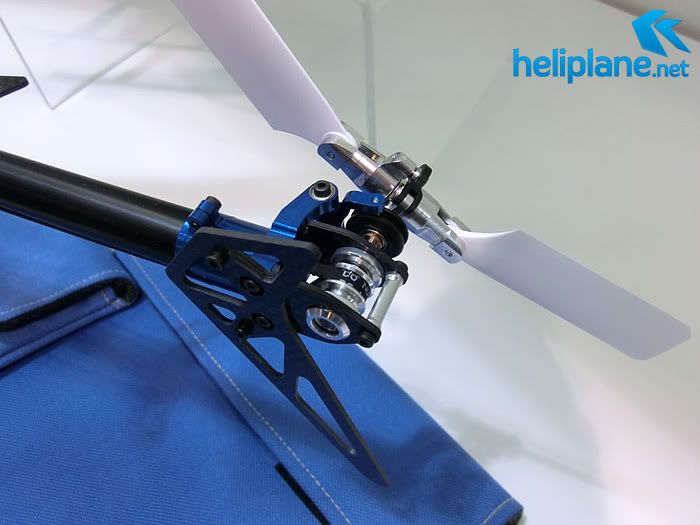 Here's the flybarless version along with the Futaba GY750 unit which they highly recommed to use on all Hirobo flybarless head assemblies.
Here's another product besides the new 450 class heli.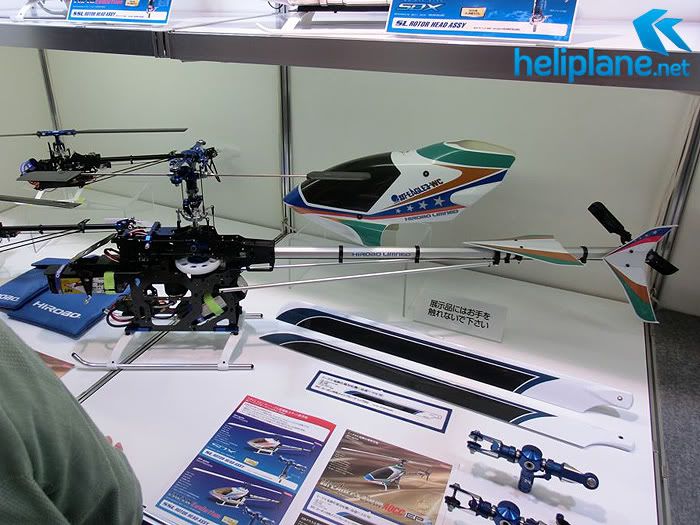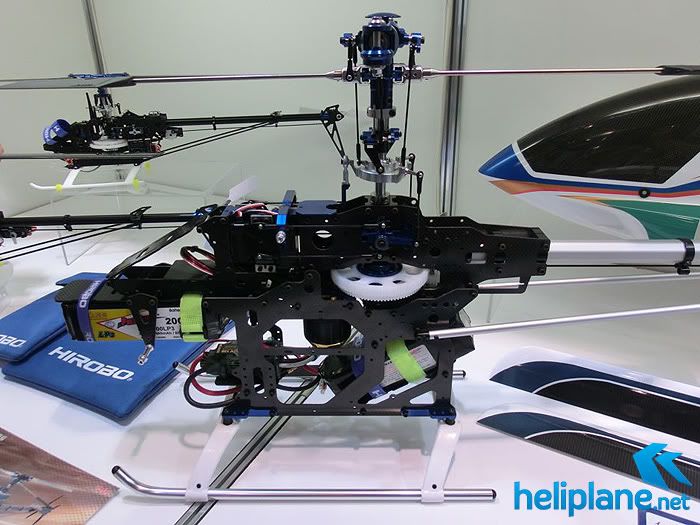 Also on display is the Eagle 3 WC electric heli. There's no official word whether this one on display will be an entire EP Eagle 3 kit that Hirobo might offer in the future or keep it as a conversion unit for the exsisting nitro Eagle 3 SWM. I do hope Hirobo will take the step and do an entire, dedicated EP 90 Eagle 3 kit since JR Heli already have (3) EP 90 kits (Sylphide, Vibe SG, and Airskipper).There's more to see at this link:
http://www.heliplane.net/2011/05/sh...2%80%93-hirobo/
Another new kit that is coming out:
I suppose this will be the replacement for the Freya EVO 90. According to Hirobo's blog site this kit will come with the 90 flybarless head assembly, D3 high-torque auto-rotation, D3 tail rotor, D3 vertical fin, SDX radius stay, and EX swash. That's a smart move for Hirobo to re-equip the Freya EVO 90 chassis to compete with today's 3D market. IMO this will be the hot-ticket alternative to go for besides the D3 Turbulence.In conclusion all I can say is; with all these new products from Hirobo, I'd say we have a winner here!