moving on...

After a great day of flying the eBenzine on Saturday, Mother Nature decided I needed a day in the shop on the EC145! Rain and more rain.

So I did a quick strip down on the Benzine (tail, canopy and gear) I was able to do a test fit on the mechanics. I don't want to strip the Benzine down too far yet...because I am having a blast flying it!With a quick mechanics fit I noticed that the rotor mast had a significant forward tilt. I know the EC-145 has some but it started me to thinking (very dangerous) to see what I might have done wrong.

I noticed that the forward landing gear struts are higher in the front than in the back. I had them reversed. So once I changed them everything looked right.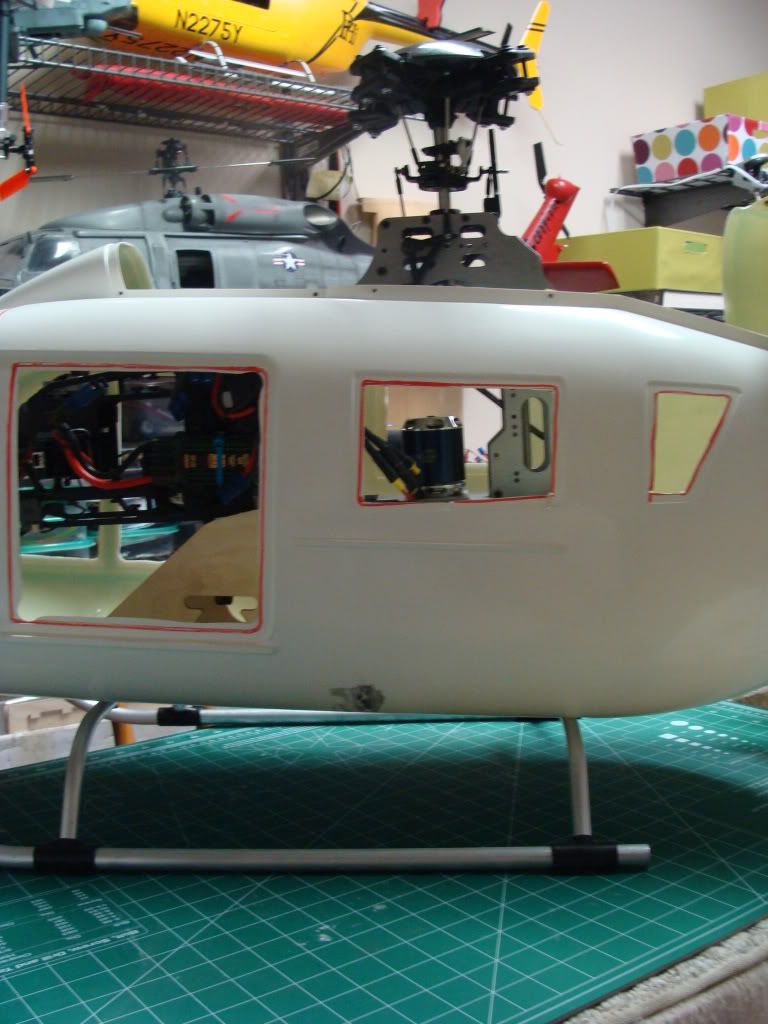 Much, much better.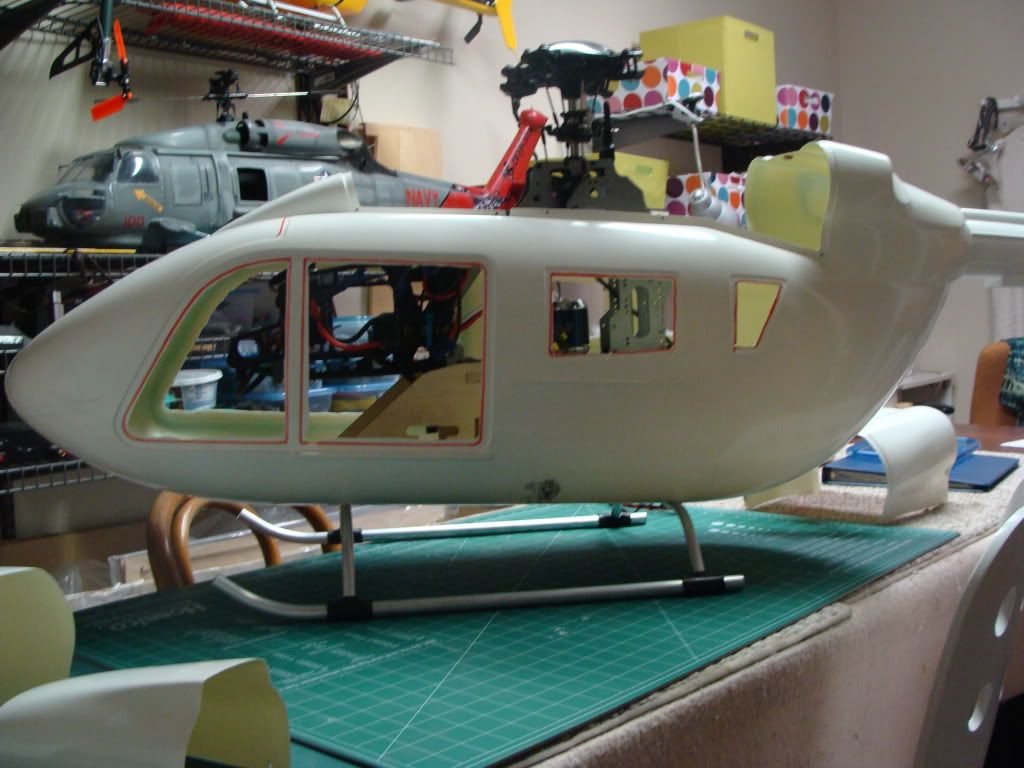 From there I noticed my mechanics were slightly on the center line...about 1/8" or 3mm. So I redrilled the landing gear holes and rechecked everything. With everything looking good I pulled the mechanics woodwork for paint. I could've done it once it was glue in but I wanted to do it a little cleaner.
I also decided to do the instrument panel woodwork so I could save Aeropoxy tips...a little batch work if you will. I masked just the edges so the glue will adhere. That way I can prepaint and just touch up the glue lines.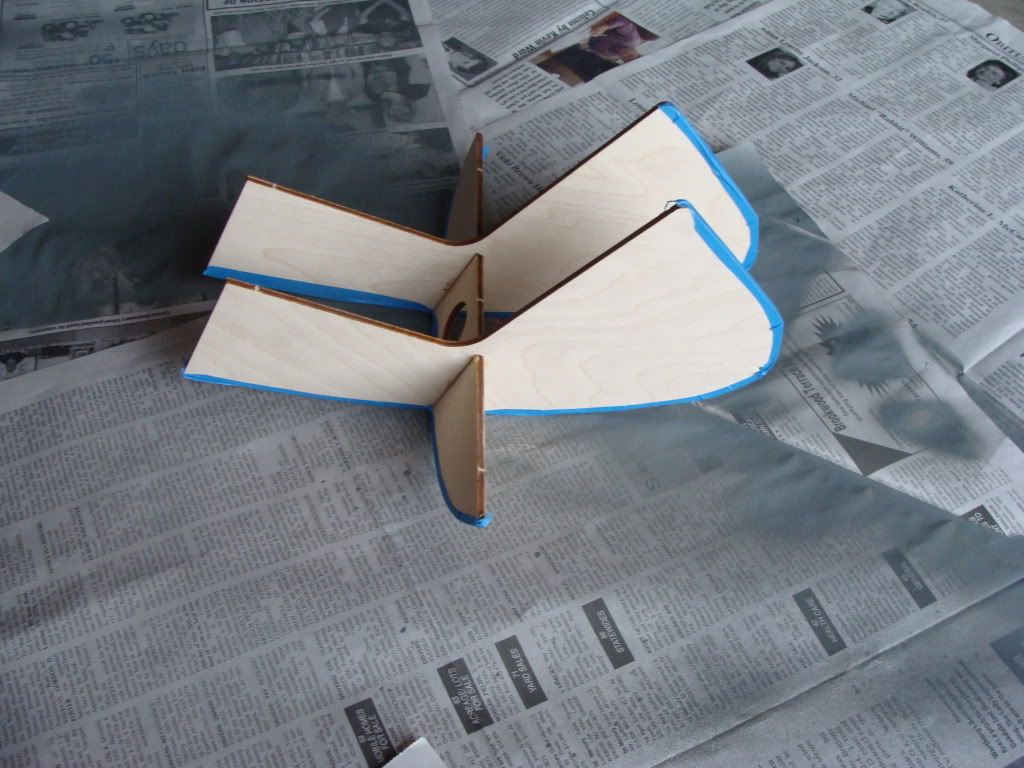 After a quick paint job I did the rough cuts to the front windows and tacked in the instrument panel woodwork and attached the mechanics woodwork.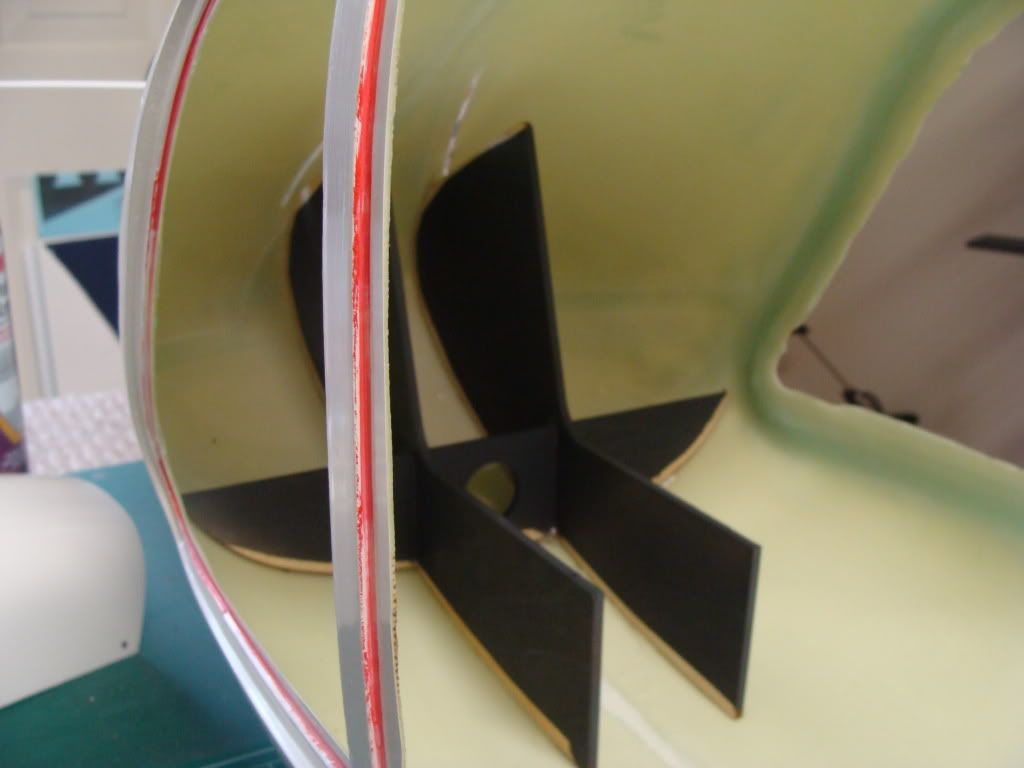 Then I Aeropoxyied everything in.
For fun I dropped in the cockpit floor...this bird has tons of room inside...
It is starting to look like something...Here is the business end.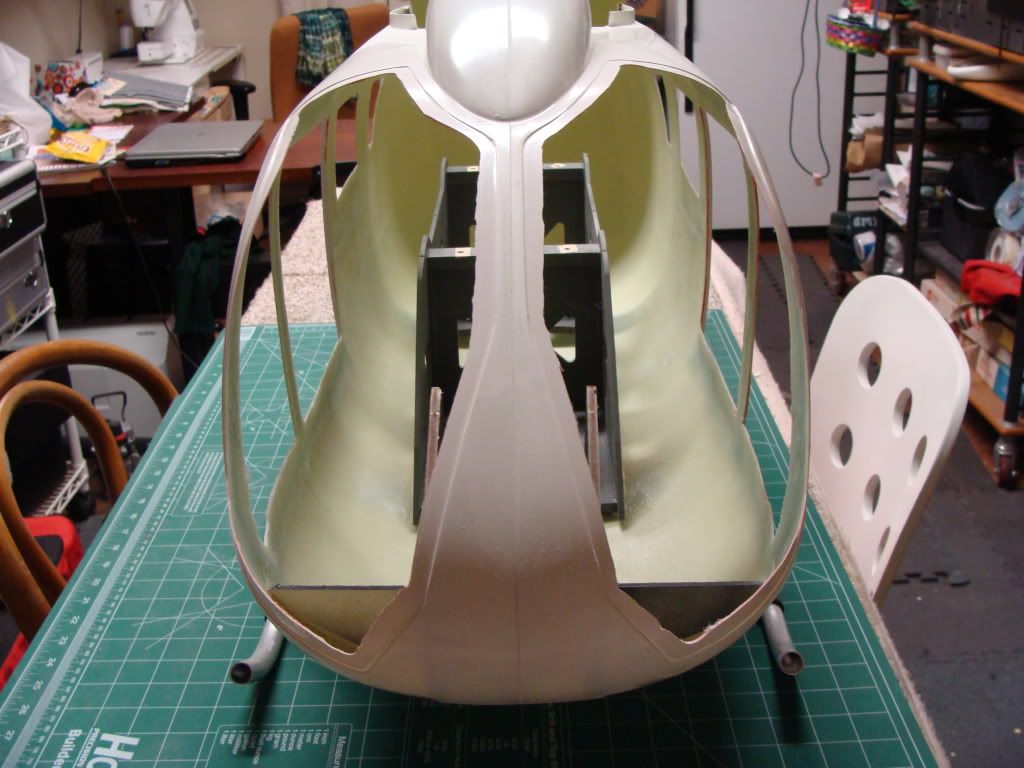 More to come...