It is time to start the next project...in the midst of other projects of course. This will be my fourth Vario build and while I do have a several other helis, Varios builds are my favorite...the only limitations as we all know are time and money!
After flying Doorman's eBenzine I wanted to do the conversion and it was time to get my new Benzine a new "set of shoes" so to speak and something new to wear.So this build thread will be the slow methodological journey from Benzine to eBenzine to eVario EC145 running a four blade head, etc, etc...This is the end in mind. Stan, this really is the one!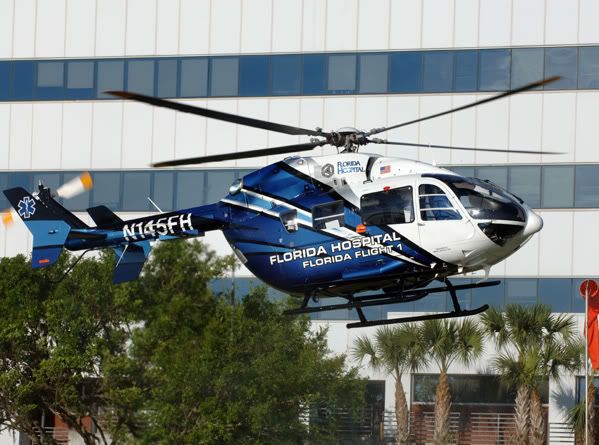 So in the beginning this is where we started...a stock Vario Benzine with a G230 gas burner...good but about to get way better.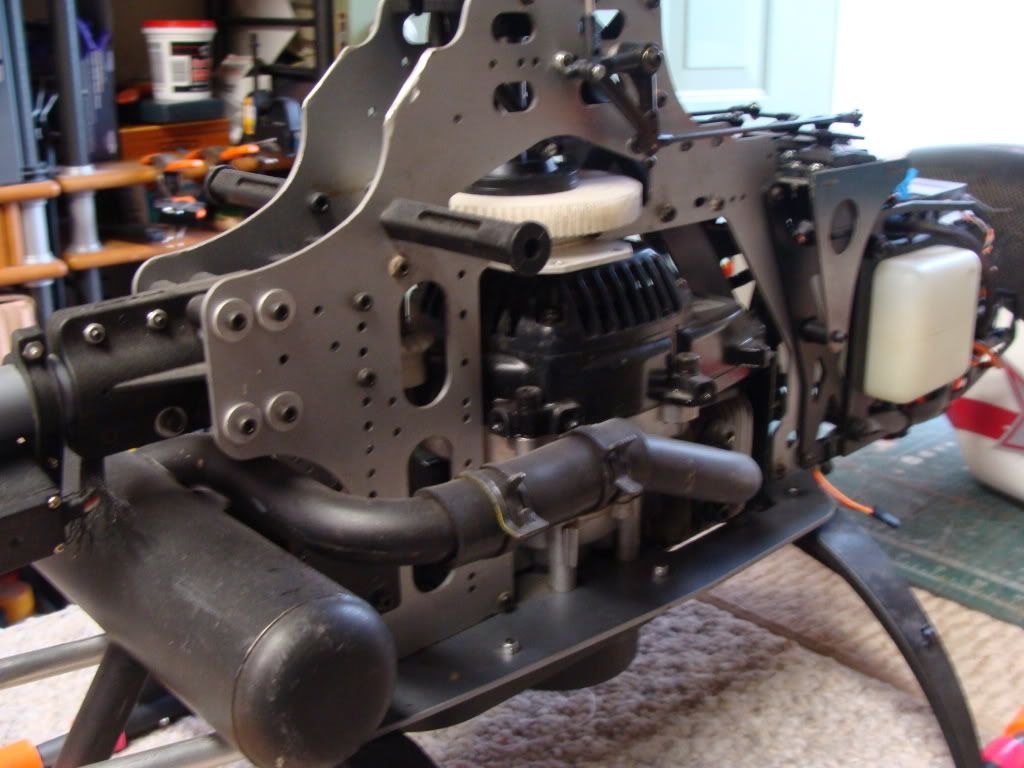 Out comes the motor, exhaust system and fuel tank making my Benzine look a little naked
With a Darrell Sprayberry mount kit from EastCoast Helicopters and some new electroics we are off and running.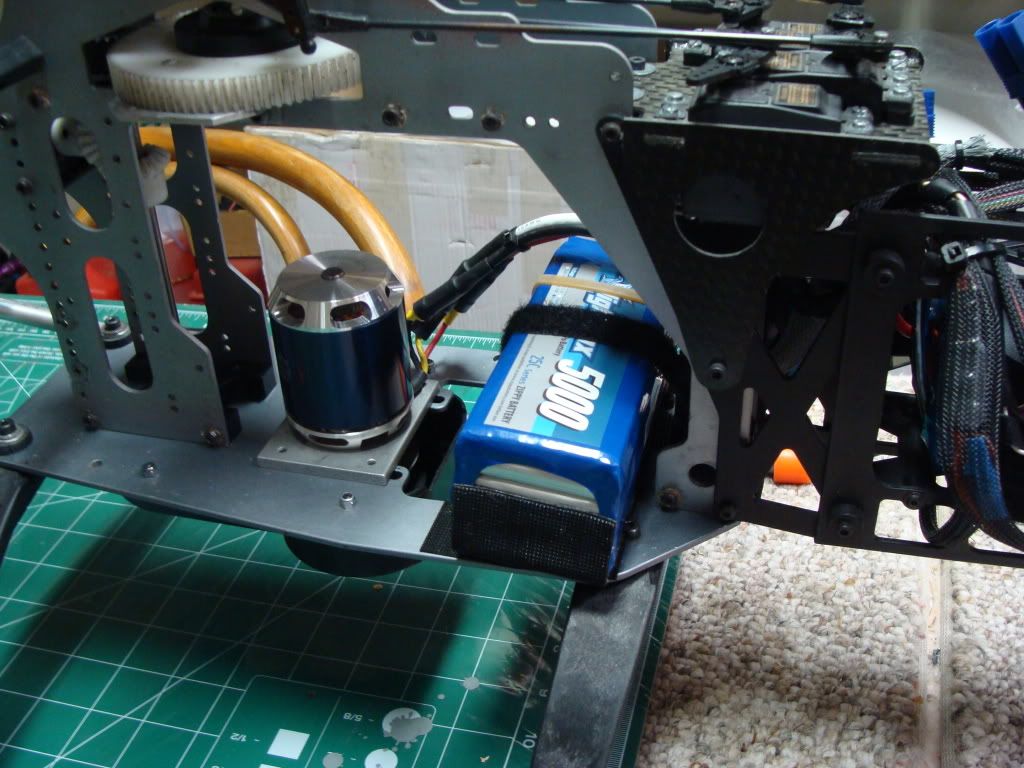 Quite a difference i know. I am running a Hyperion HS4035-0400 Motor with a ICE HV120 ESC and a Castle BEC Pro on 12S...a beautiful thing. This is running through the standard gearing and Vario clutch delivering a headspeed of 1200.
It flies like a dream...So from there it was time to gather up all the other do-dads to build the EC145. The Vario EC145 is huge!!! or as my grandson says "ginormous"!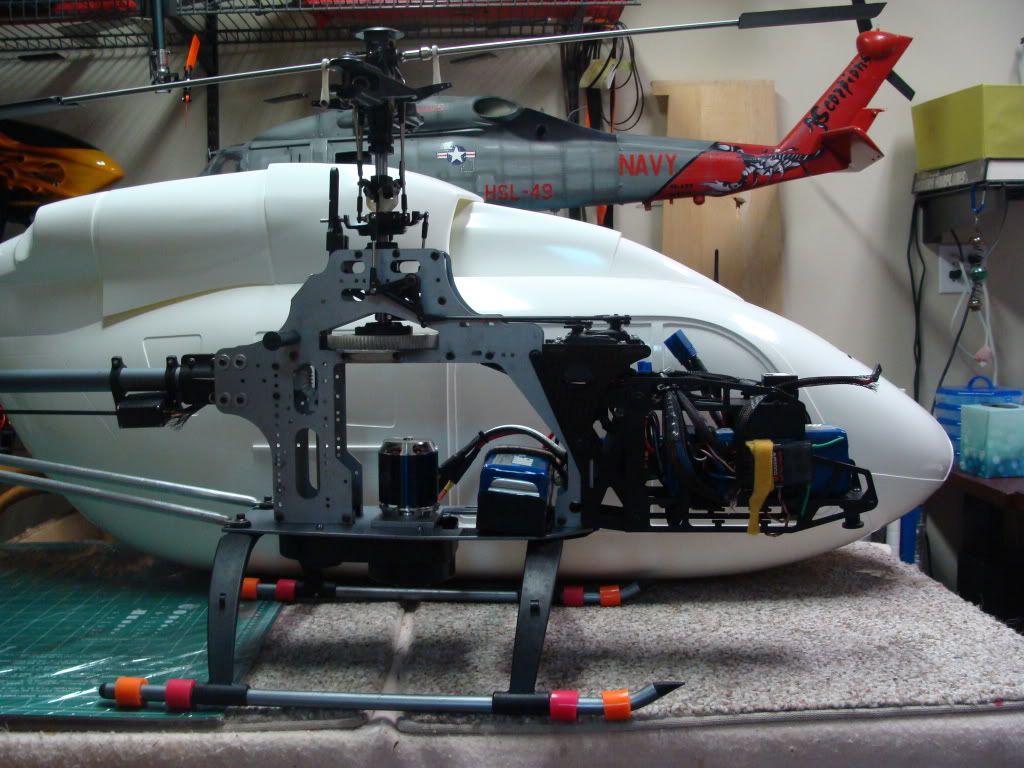 While the eBenzine looks a little empty be assured she is ready for the task ahead.Next phase is the set up the 4 blade Vario head and stabiliztion system. For stabilization I will be using the Helicommand HC3-SX. But before that goes in it is just setting up the head, the links, the follower and getting the pitch set.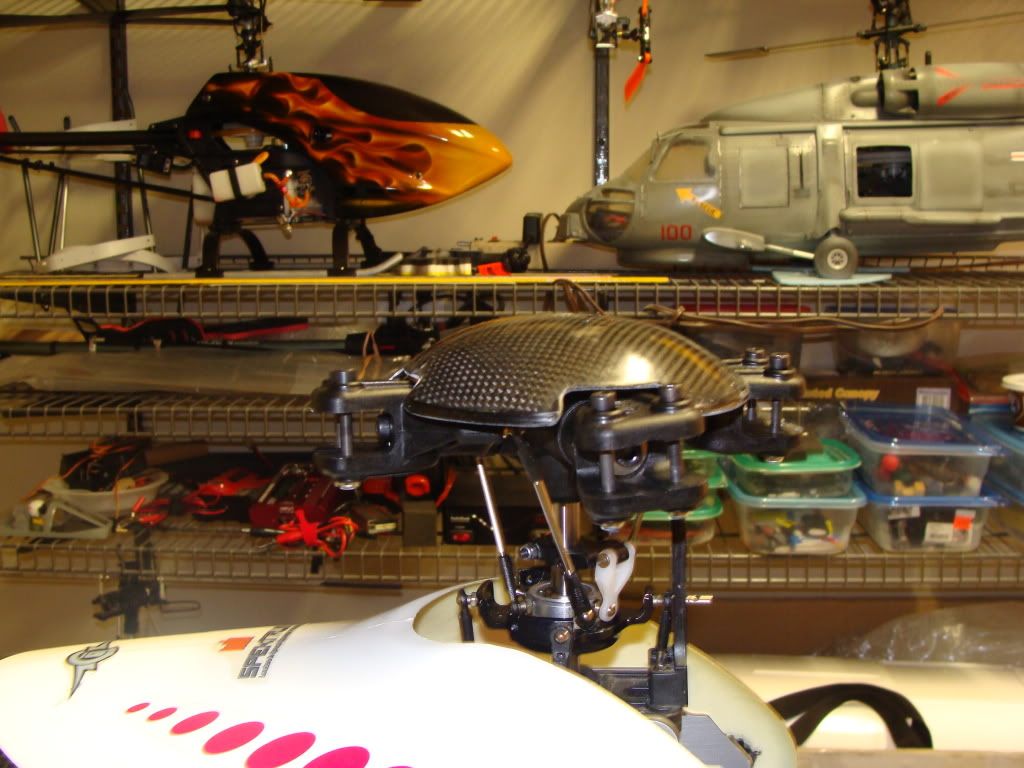 Next will be setting up the stabilization and sorting that out...stay tuned.