Well, I know most of you must be wondering why I created another build thread and yet my other project (Freya EX II Electric) is not even finished yet; the answer to that is simple....I am still waiting for some components such as the voltage regulator. I decided to use a volt reg. in lieu of the BEC setup. I want to use a separate power source for the receiver, servos, gyro and ESC. So bottomline is my EX II is still grounded .
While waiting on that my hands are itching to start with the Eagle 3 SWM build. I want everyone here to know that getting an Eagle 3 SWM kit has been a life, long dream of mine. I've always wanted to get this kit. Once again I'd like to thank MRC specially Mr. Don Boyce for helping me acquire this kit. I've looked high and low for this kit at my local hobby shops and they're very hard to find. The last one I've seen it on sale was a Heliproz.com, but they were all out of stock. MRC has been instrumental in getting this kit to my hands and I really appreacite their accomodation. I'm living proof to Hirobo's company motto:
Make your dreams come true!
The first time I've seen one of this kit fly was when I was in one of my flying fields. The owner was nice enough to showcase his kit and when he revealed the airframe it's like opening a treasure box. The magnificence of the engineering design is simply superb and top-notch. The bearings are smooth and free..what do you expect...it's a Koyo bearing!Anyways without further adieu, here's the kit:Here's how the box look like: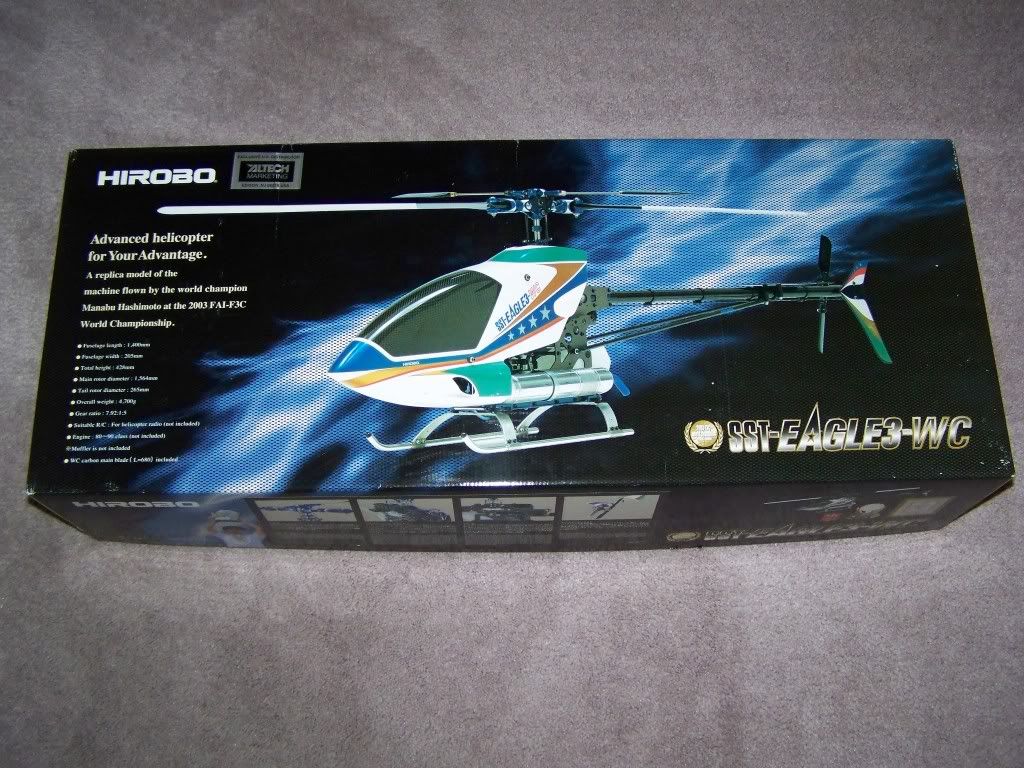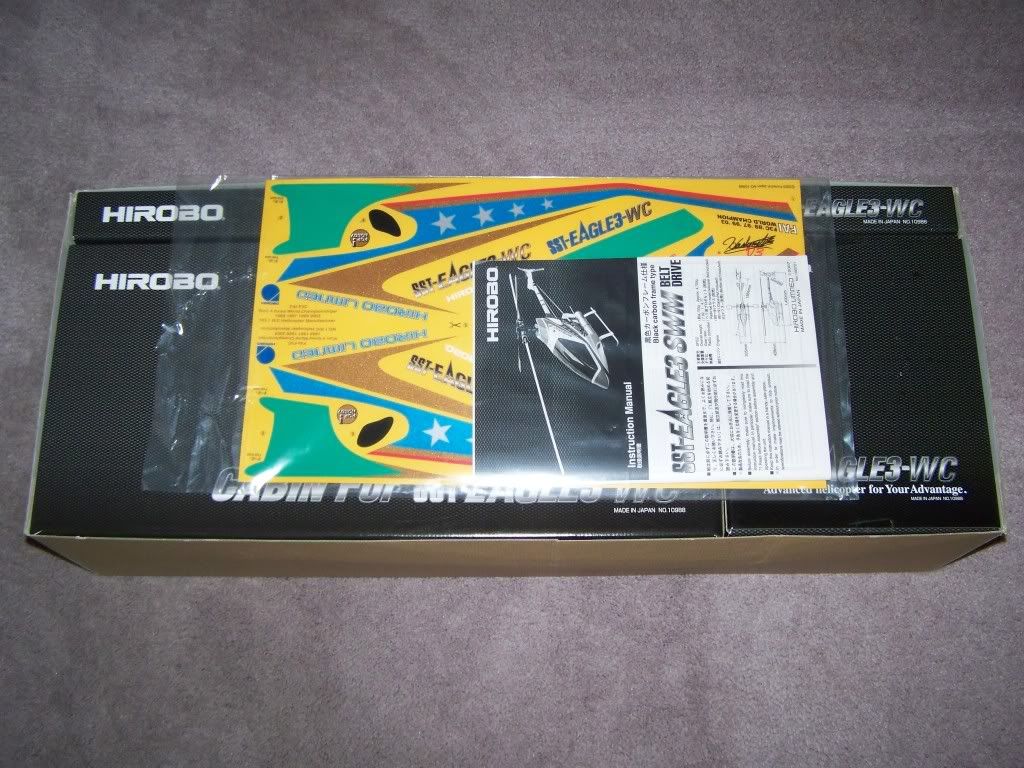 Talk about proper way of packaging this kit: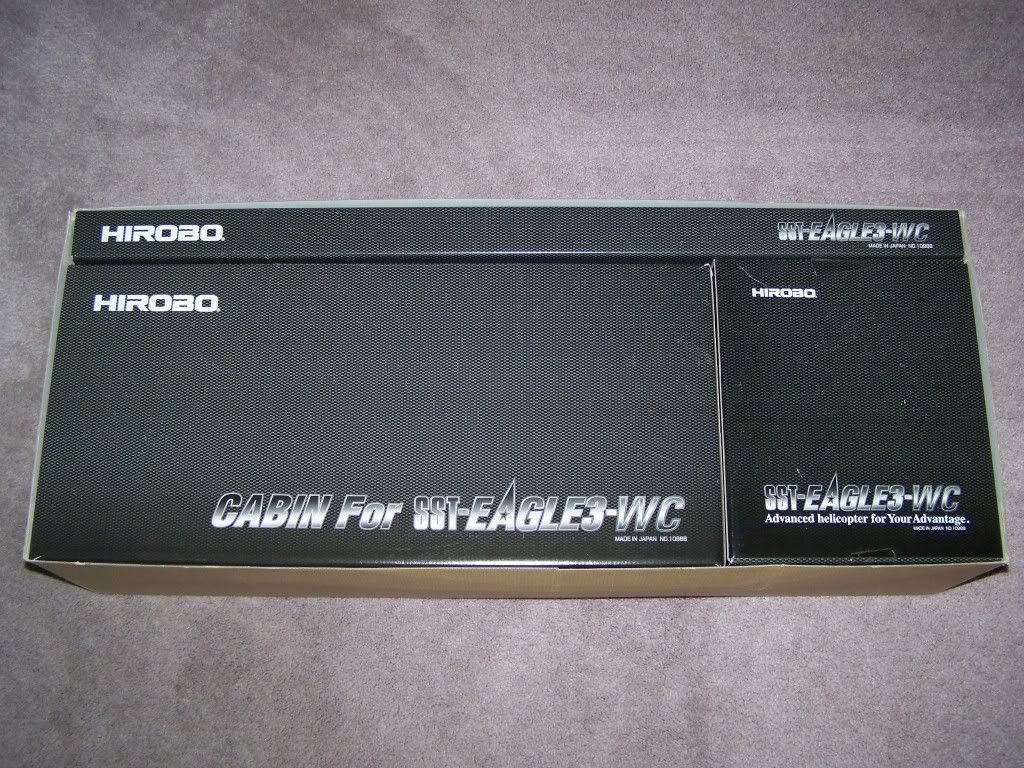 Here's the manual: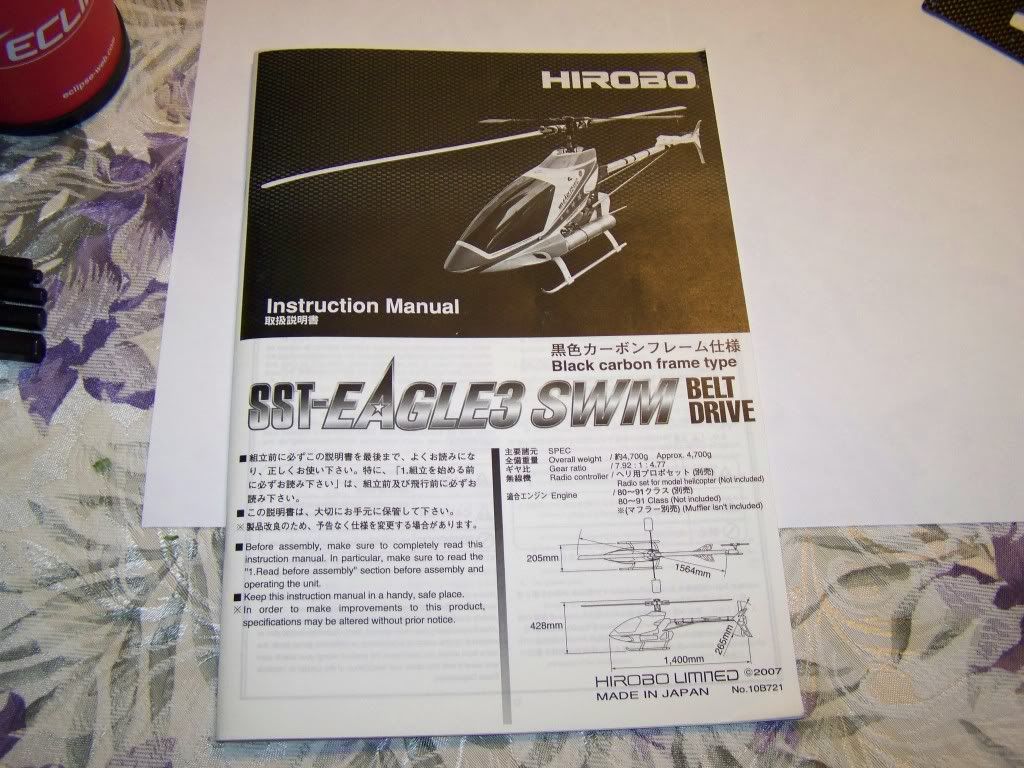 Carbon Frames Asssembly
Now for the carbon frames. I went ahead and lightly sanded the edges to prep it. The frames doesn't really come with sharp edges. This is just a habit of mine when doing a build.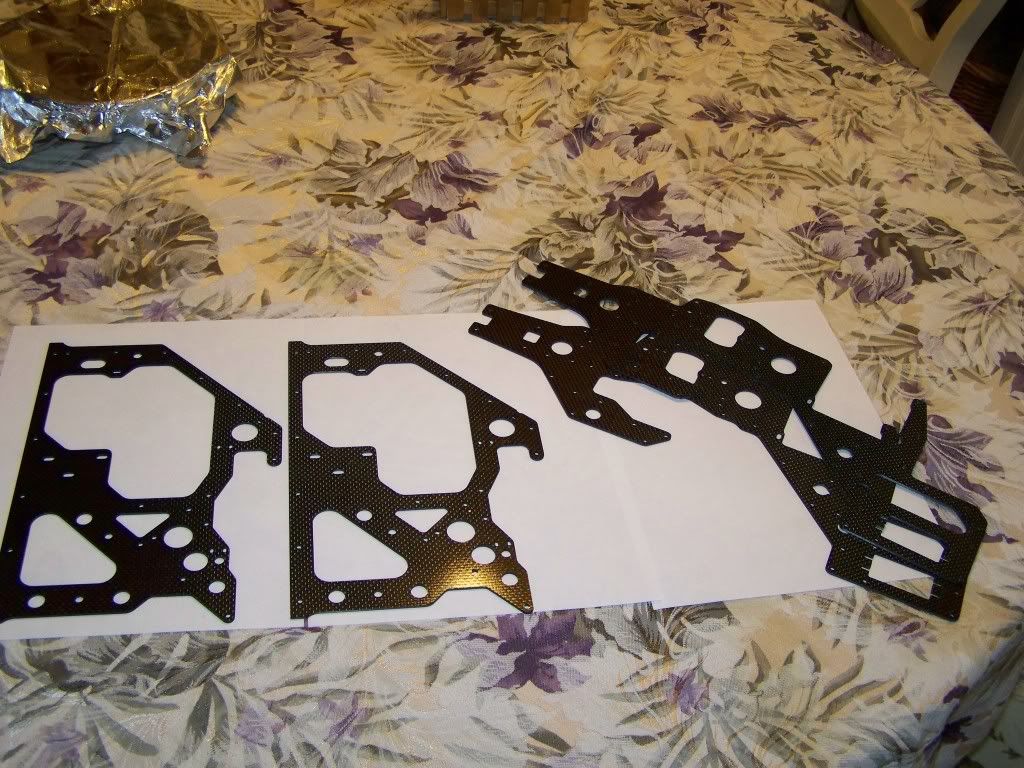 Upper frames: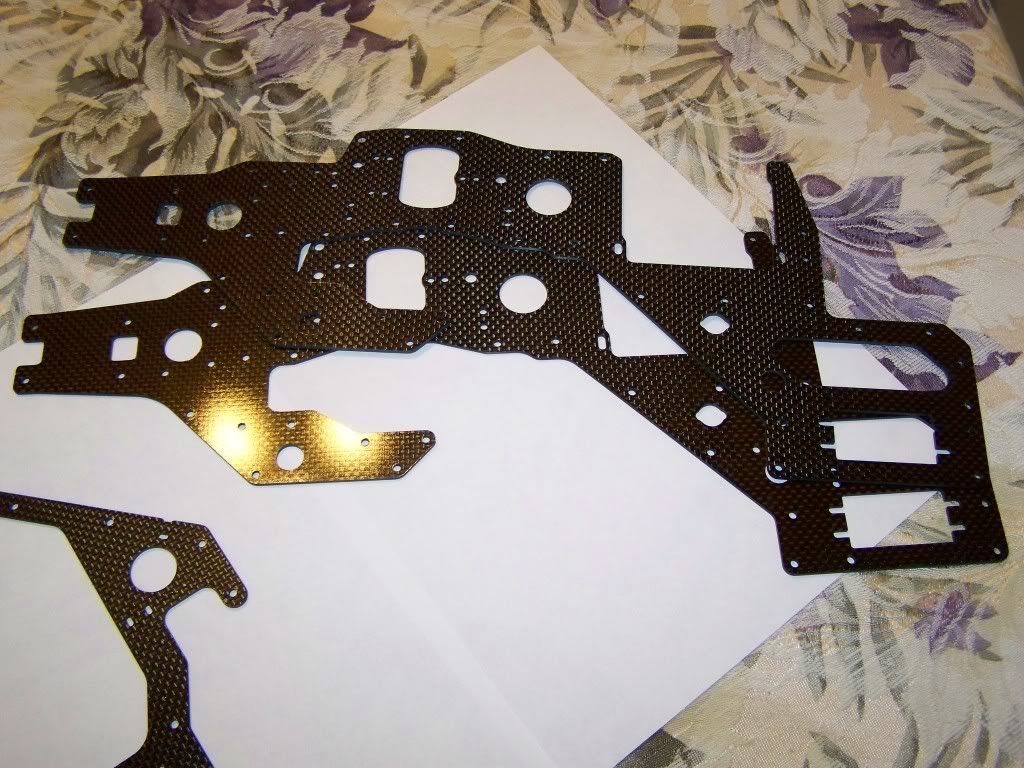 Lower frames: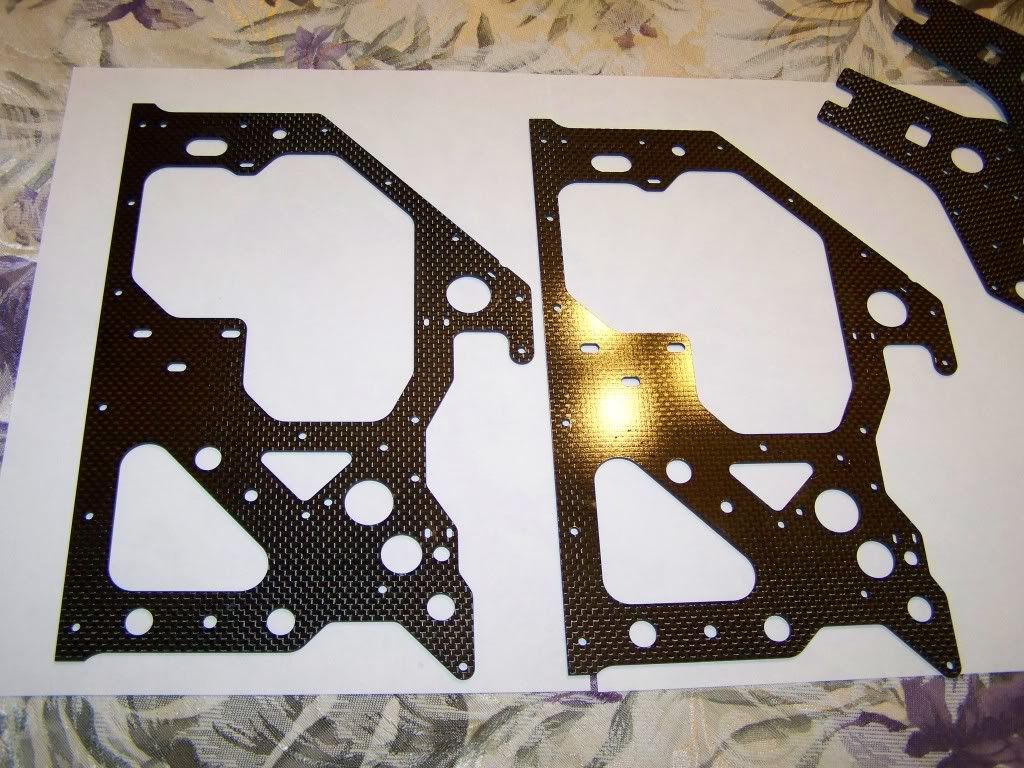 Upper CF Frame assembly
Here's the tail counter gear and E3 bearing mount: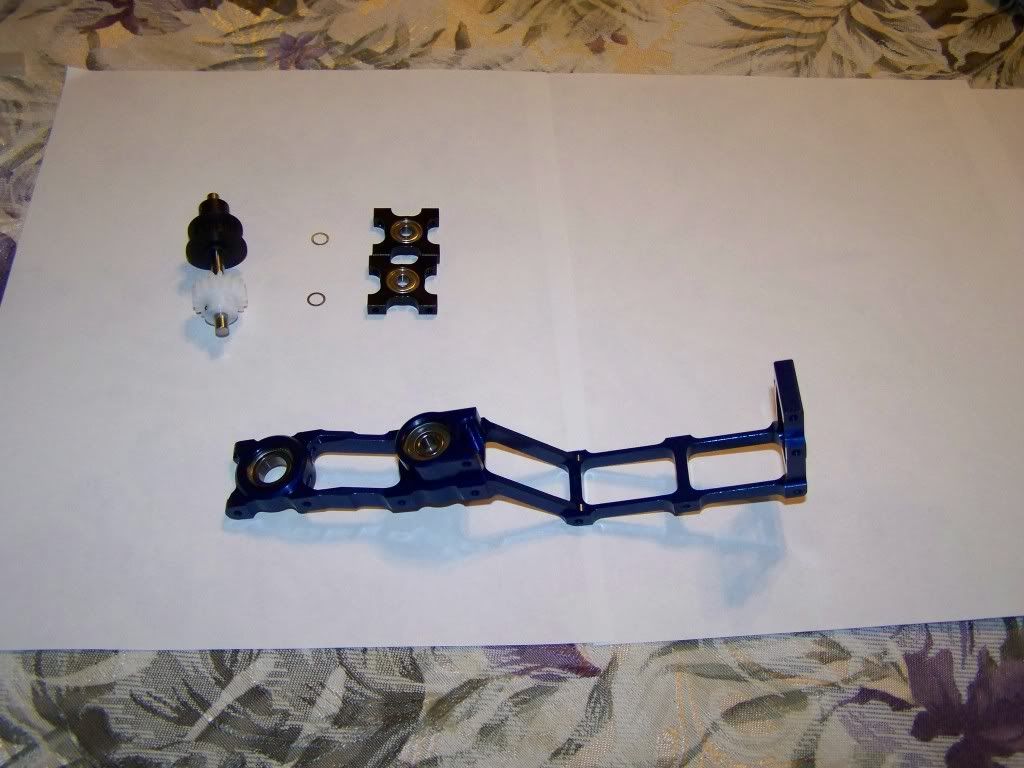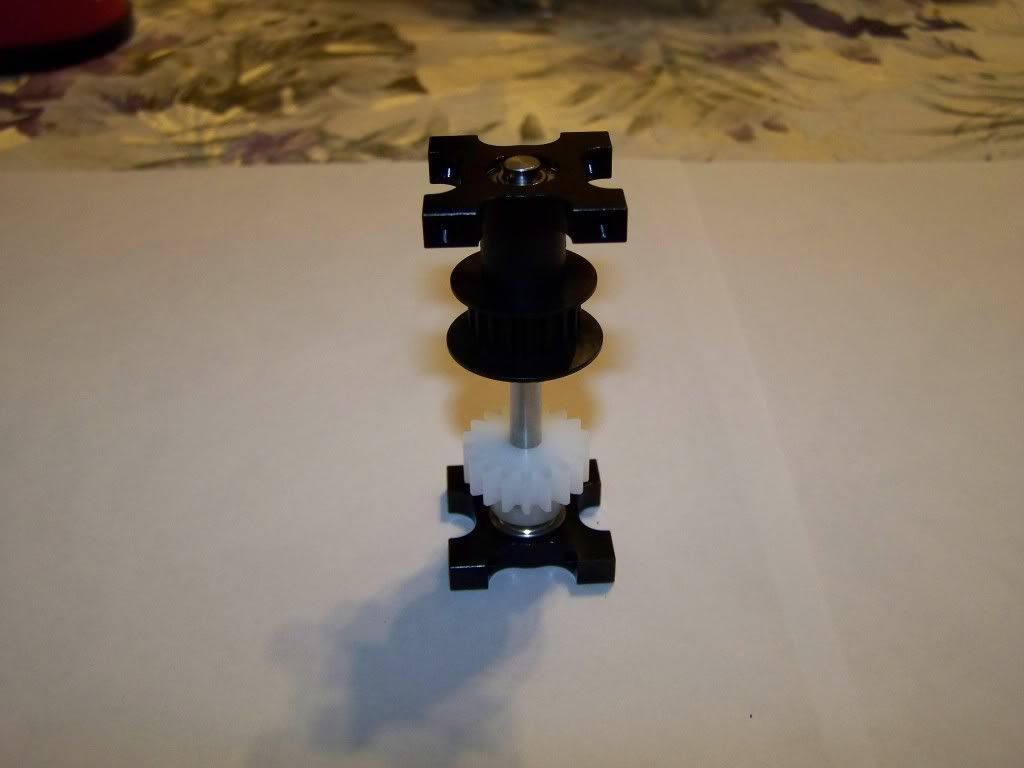 Don't worry; there's nothing wrong with your screen. In this photo I had the upper frame turned upsidedown to see and check the match up of the frame and E3 bearing mount.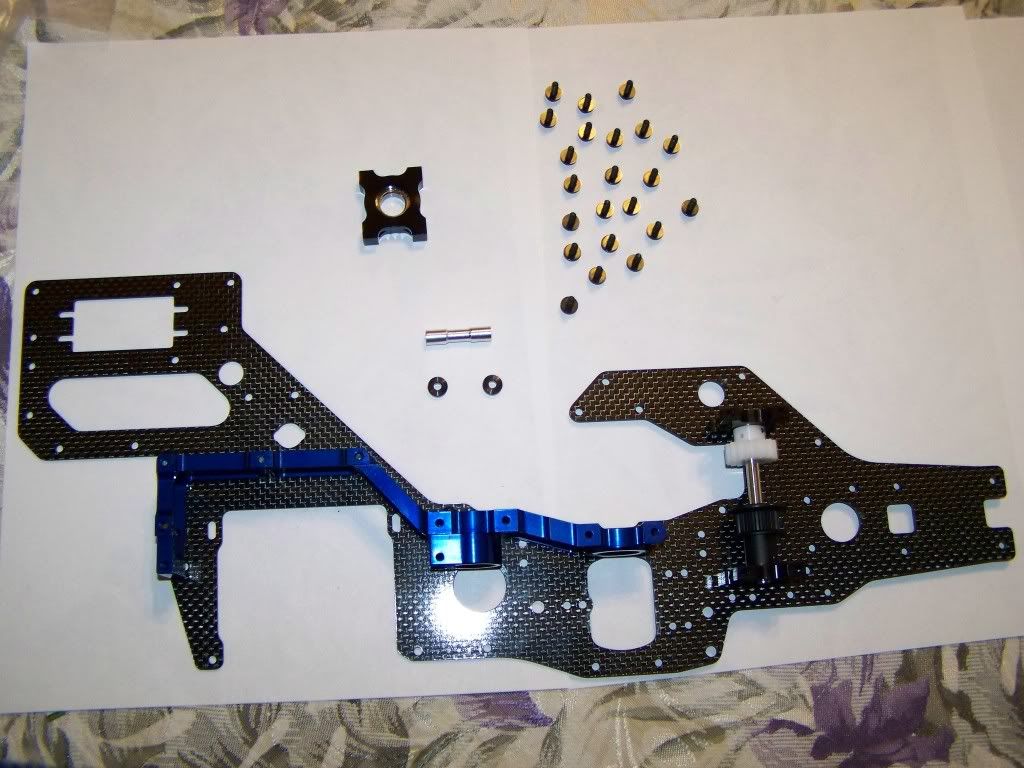 Now the frame is right side up and getting ready to be bolted.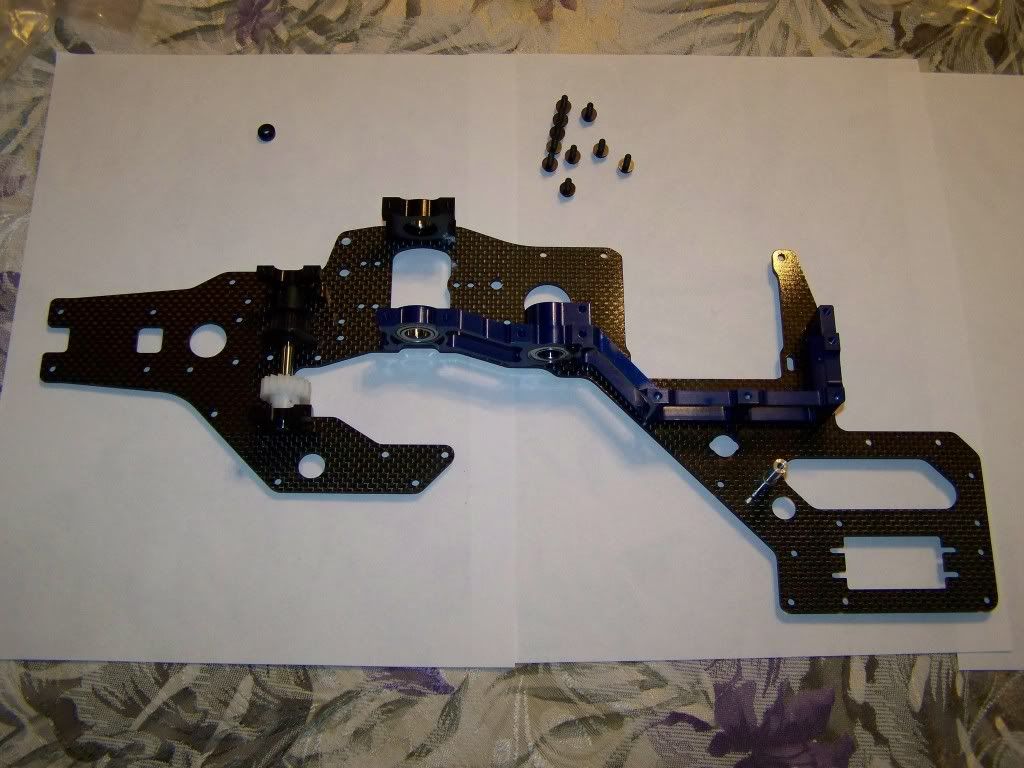 In here I'm checking the alignment of the upper frame against a L-ruler.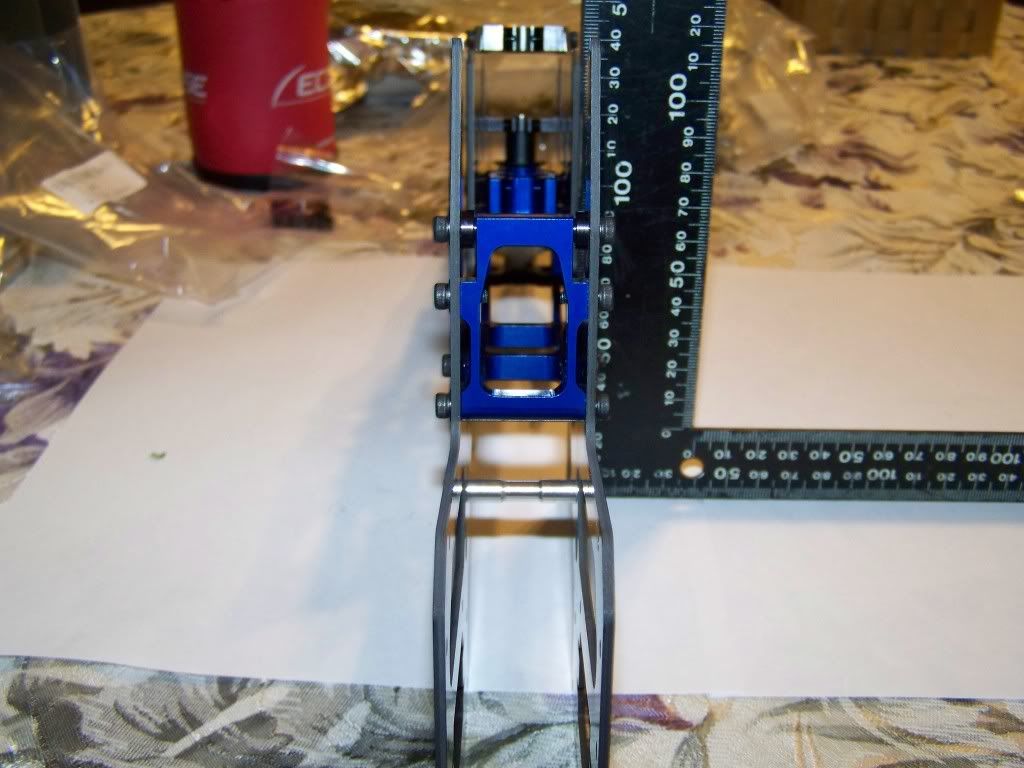 Here's the upper frame; partially built.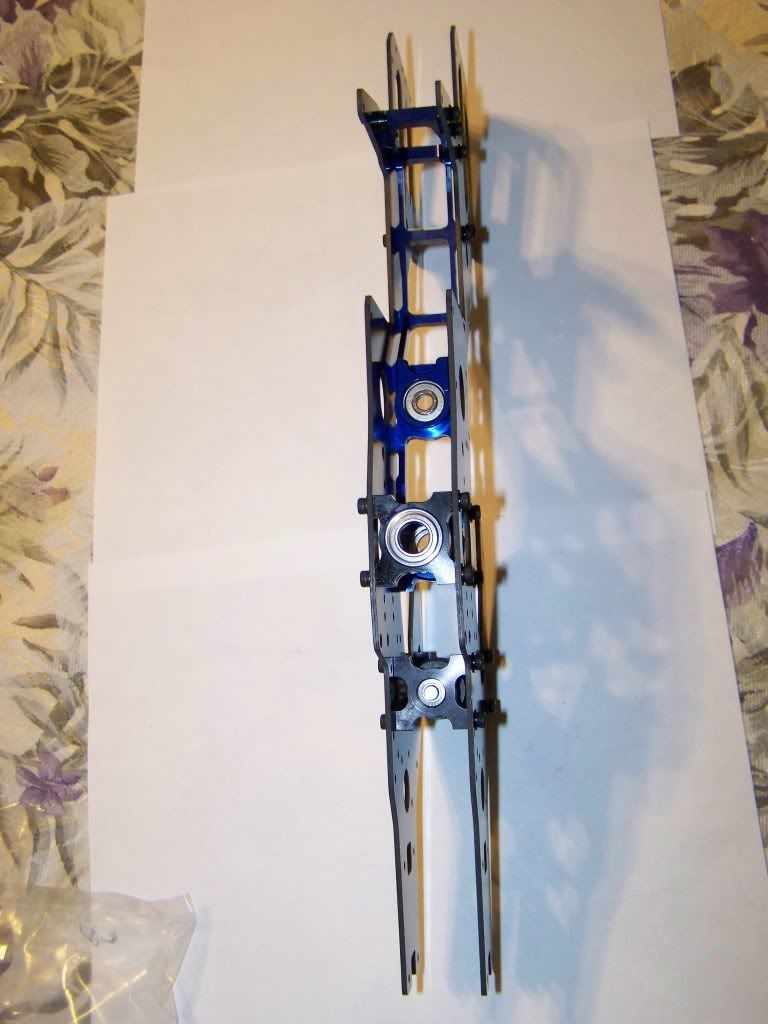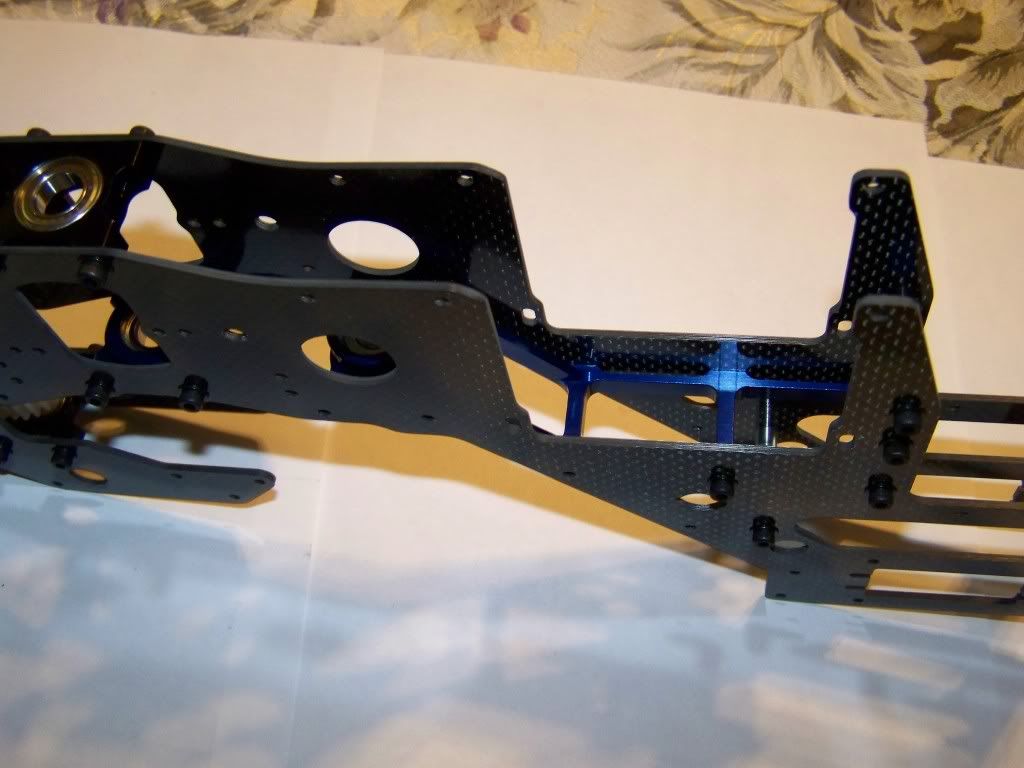 Lower CF Frame assembly
Now for the lower frame: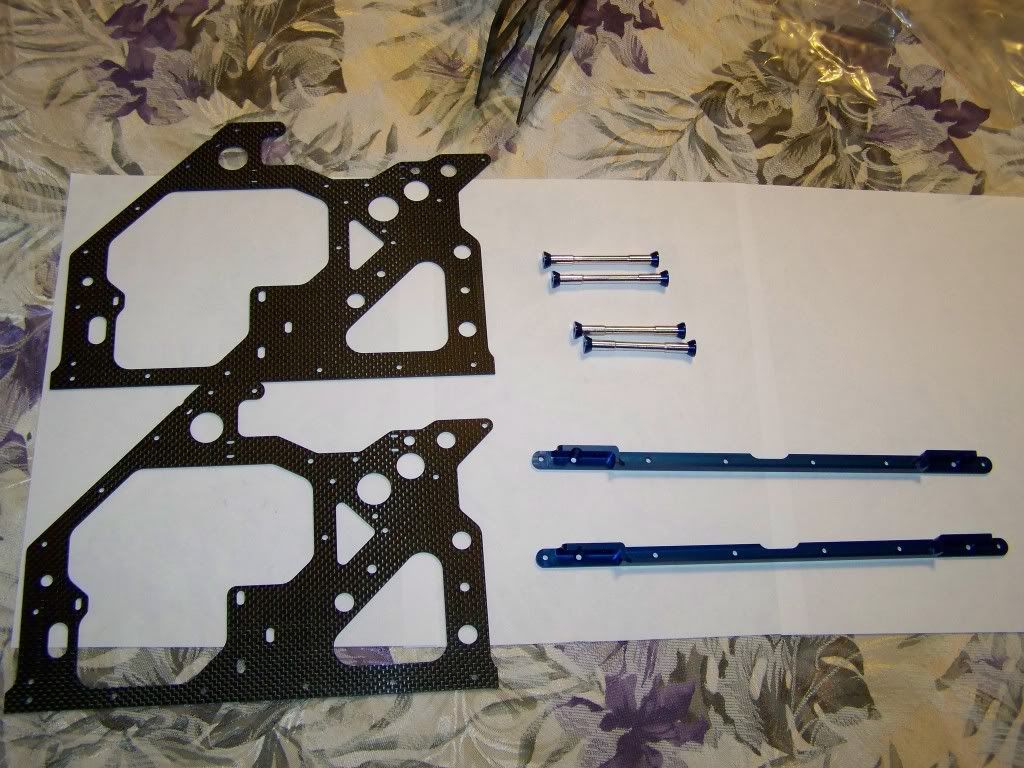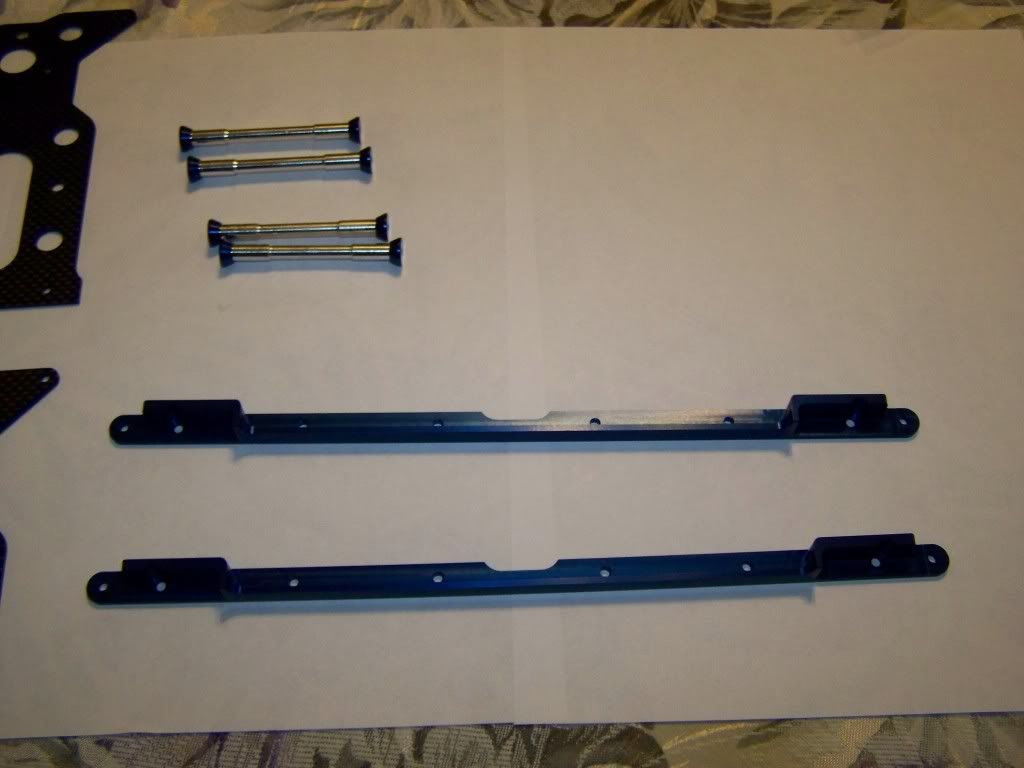 Though this kit will be electric, I'm using the E3 engine mount as an alignment tool to properly align both lower frames.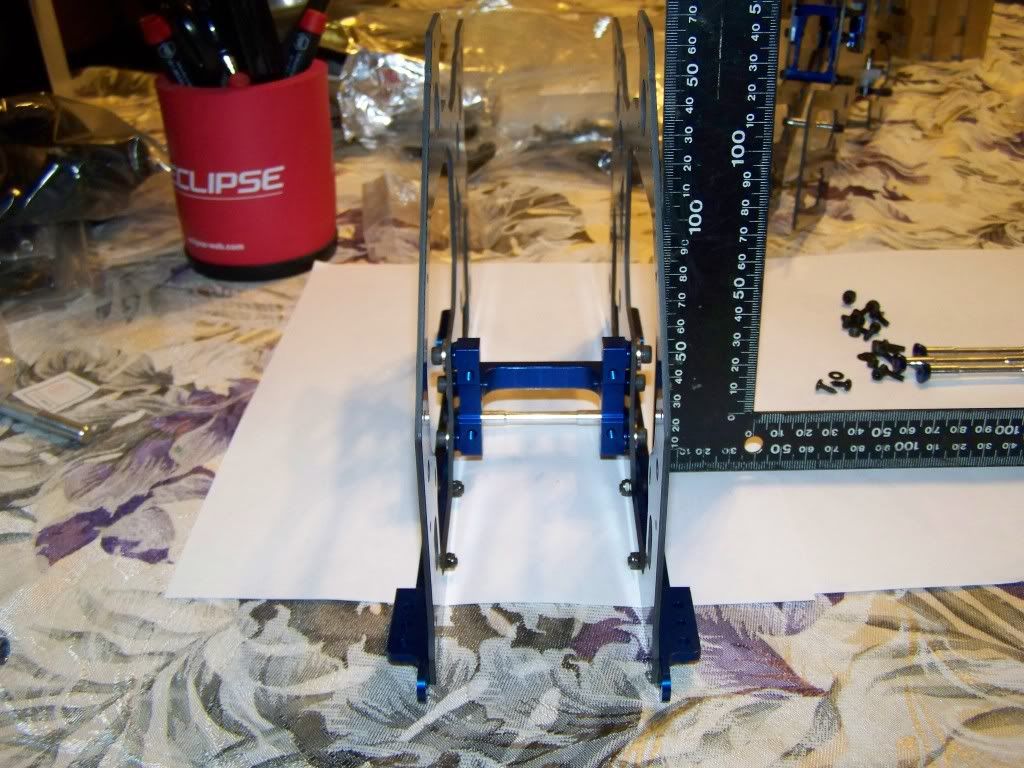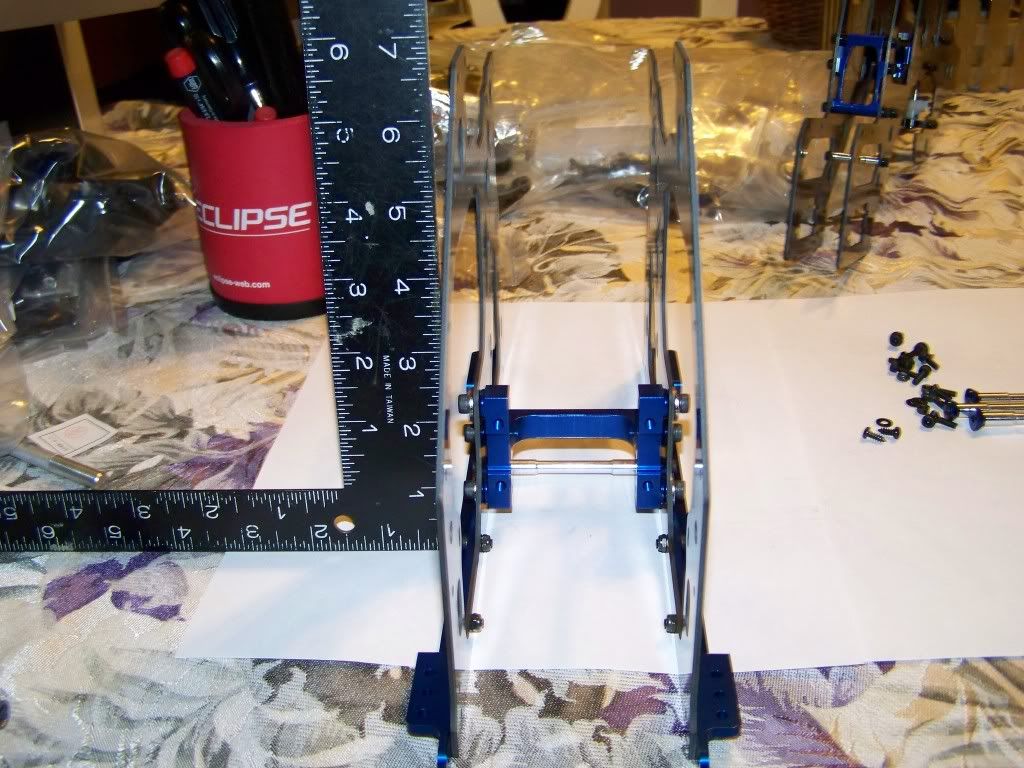 The lower crossmembers and E3 floating angle sets and installed. The corssmembers will be a temporarything since I ordered a pair of E3 undermounts.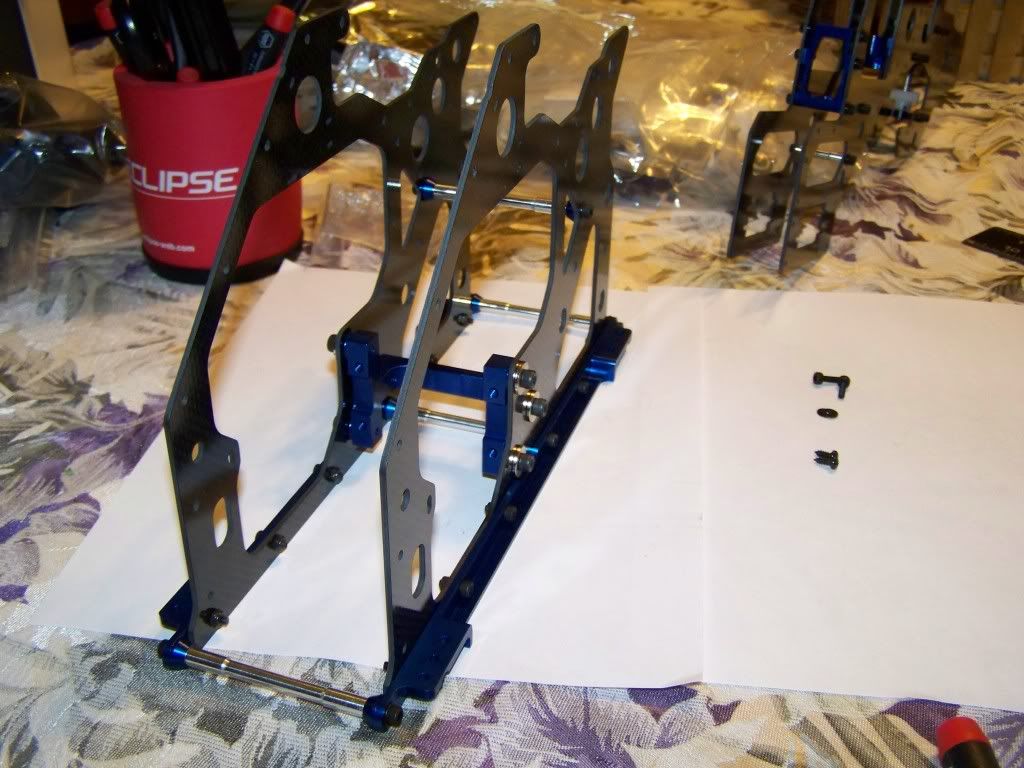 Now for the marriage of the upper and lower frames. In this photo are the numerous bolts, flat washers, and crossmembers that will be used up to put two items and make it one.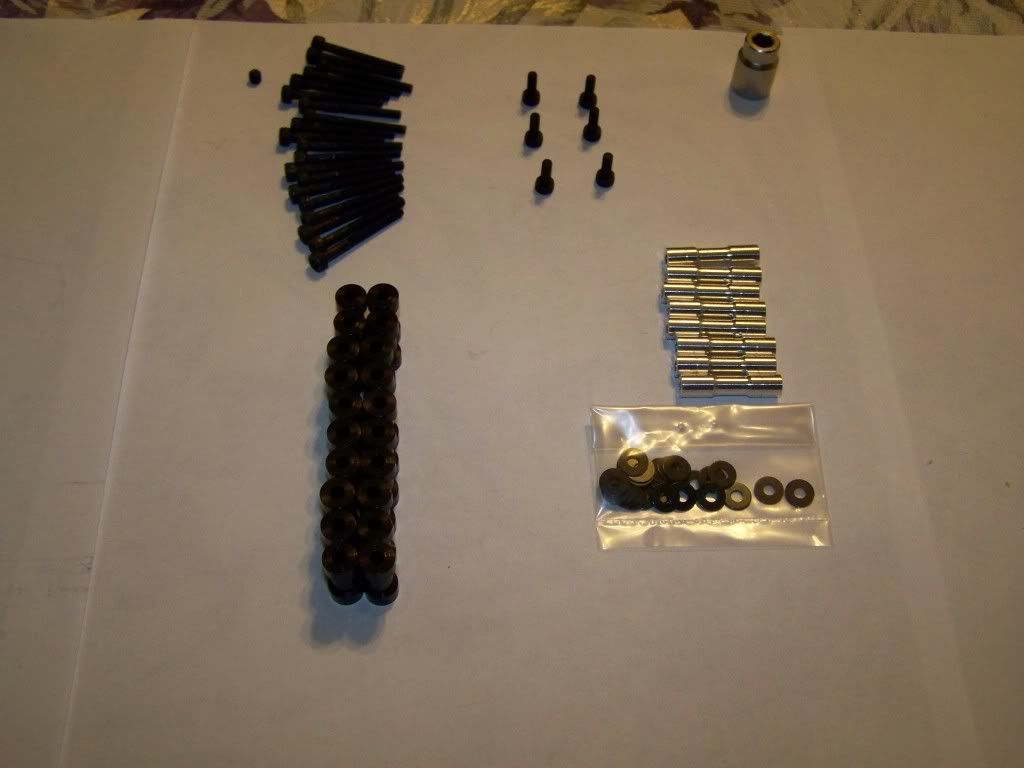 Here's the partially completed main frame: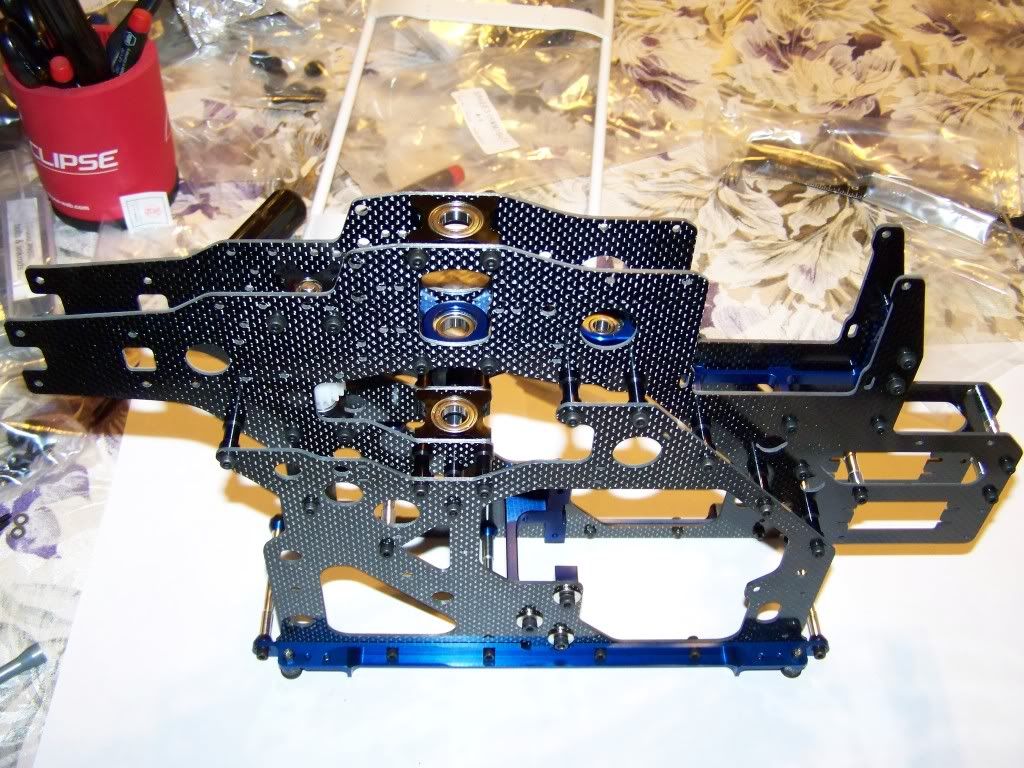 I went ahead and decided to put on the Funtech lower landing skids.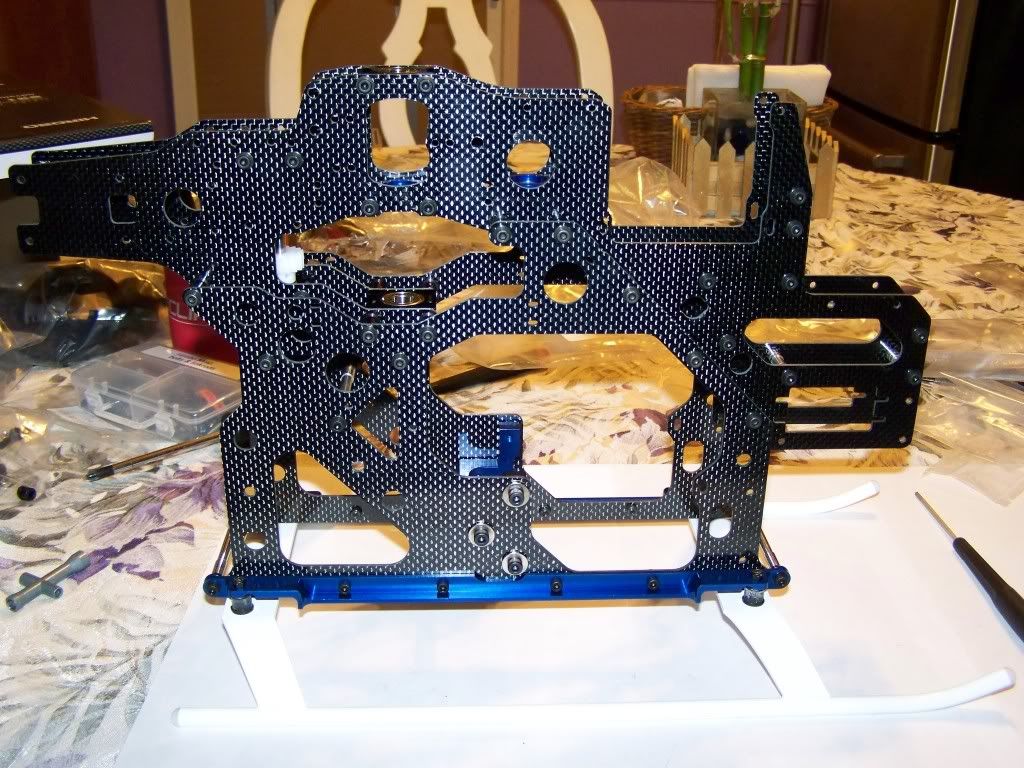 SWM Lever assembly
Now for the SWM levers. Here's all the components needed the E3 SWM.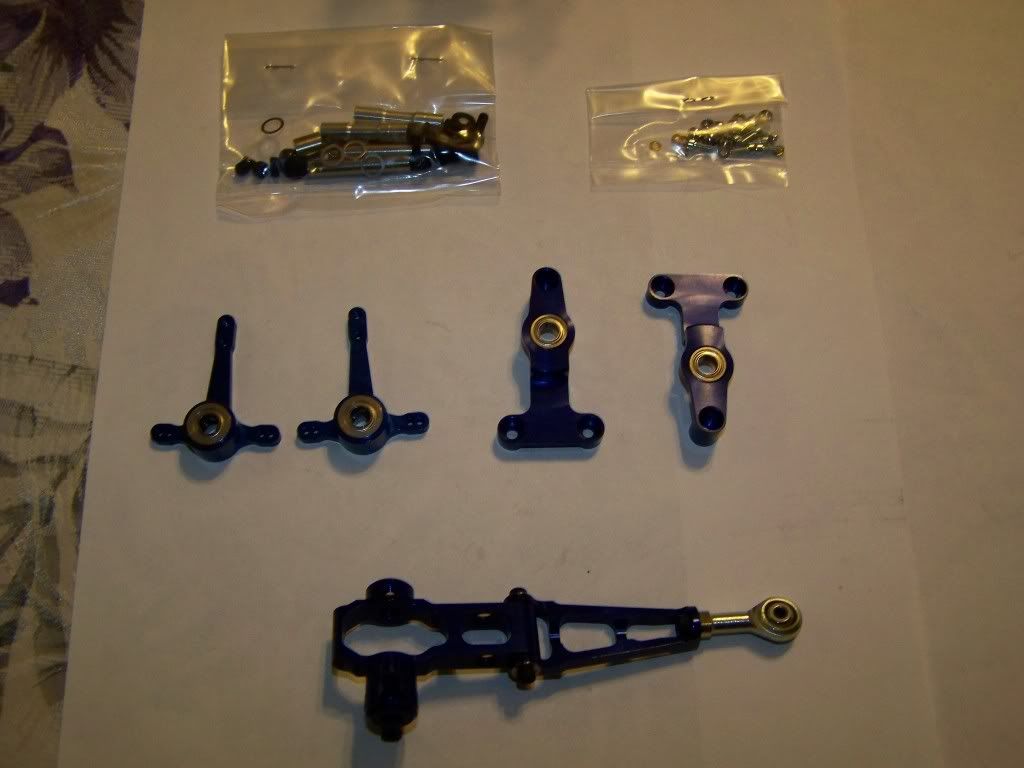 Here's the SWM levers for the elevator, pitch, and aileron installed on the airframe.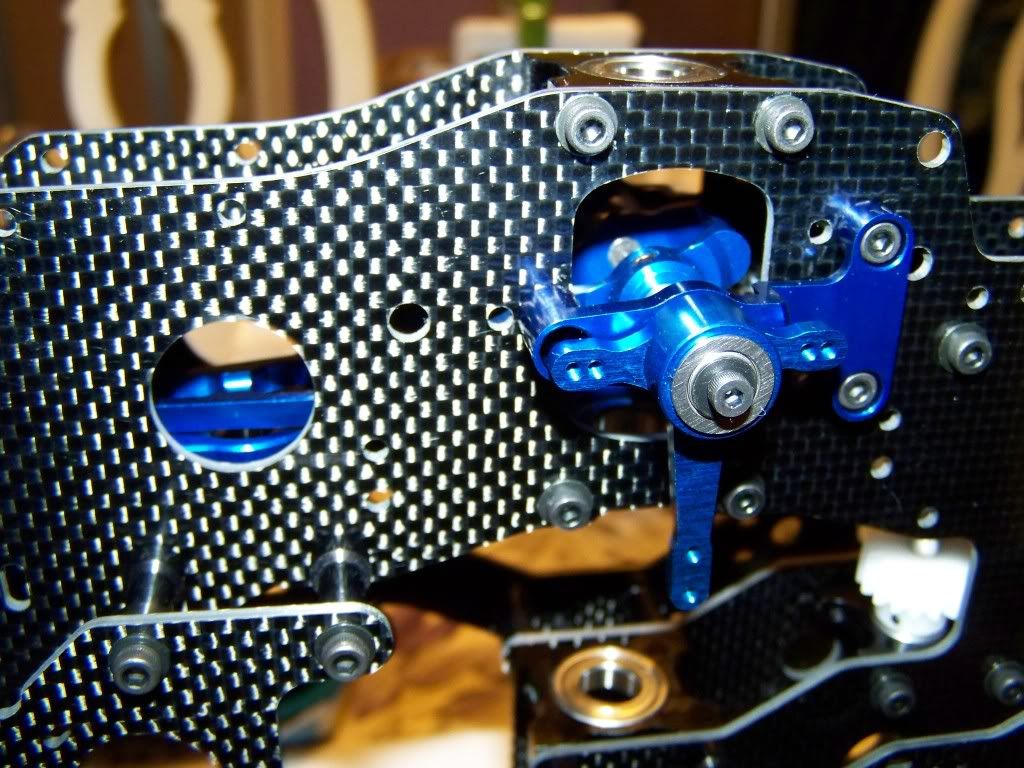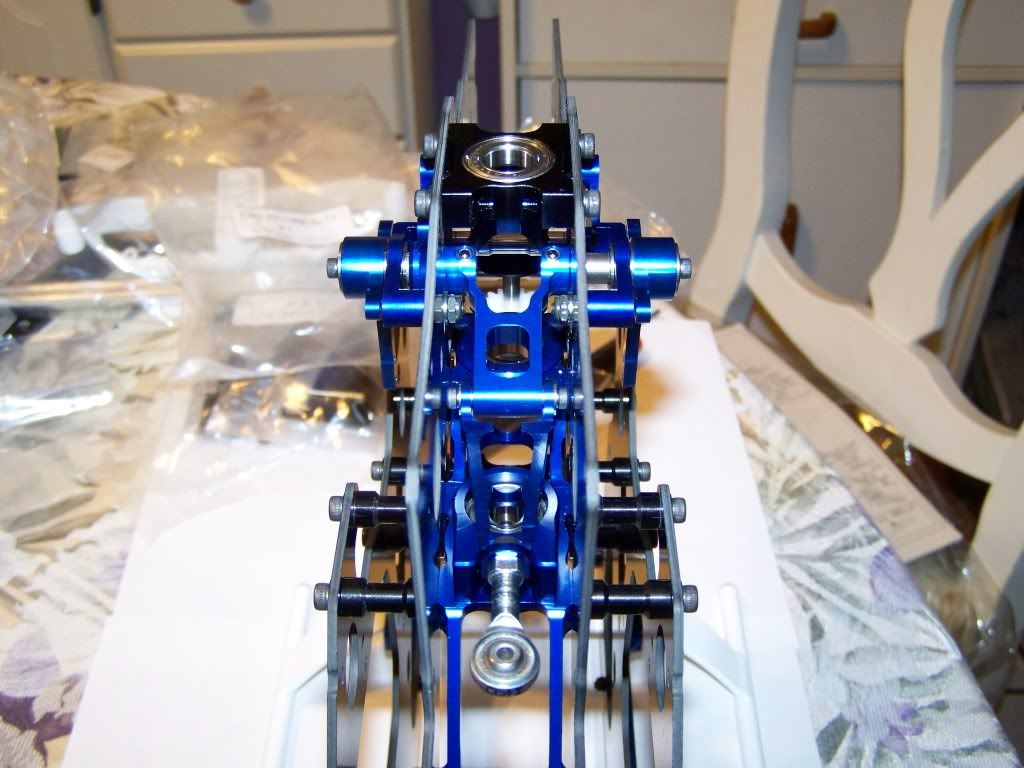 135 degrees Swash Plate assembly
Here's the swash unit and its components.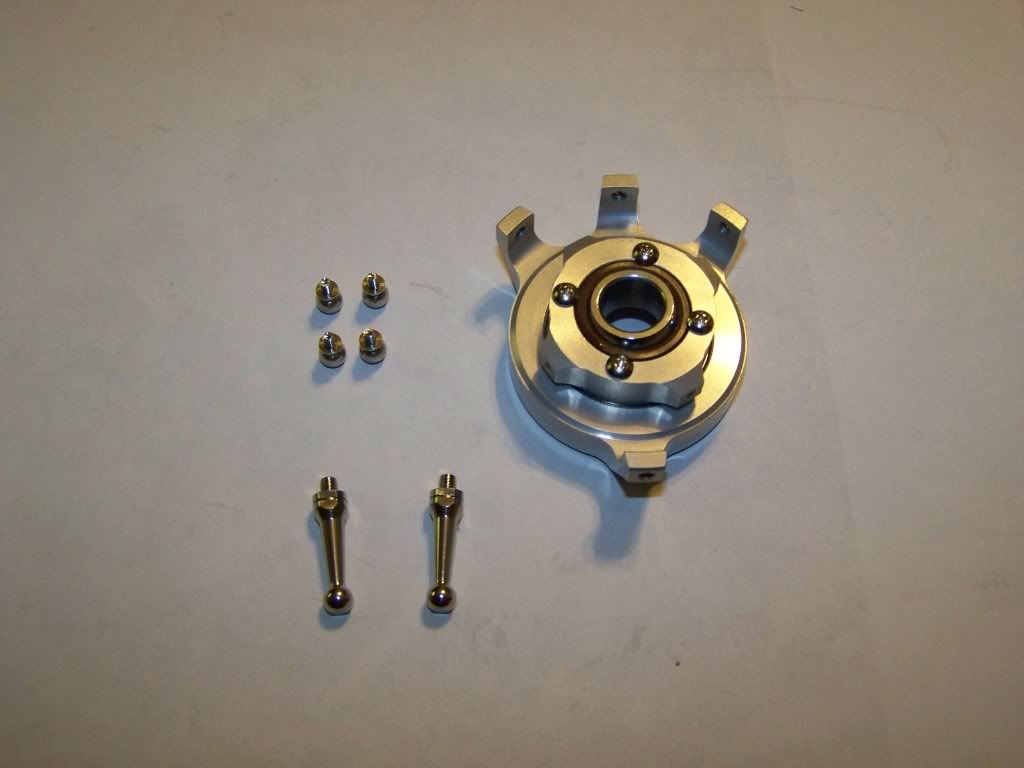 All assembled: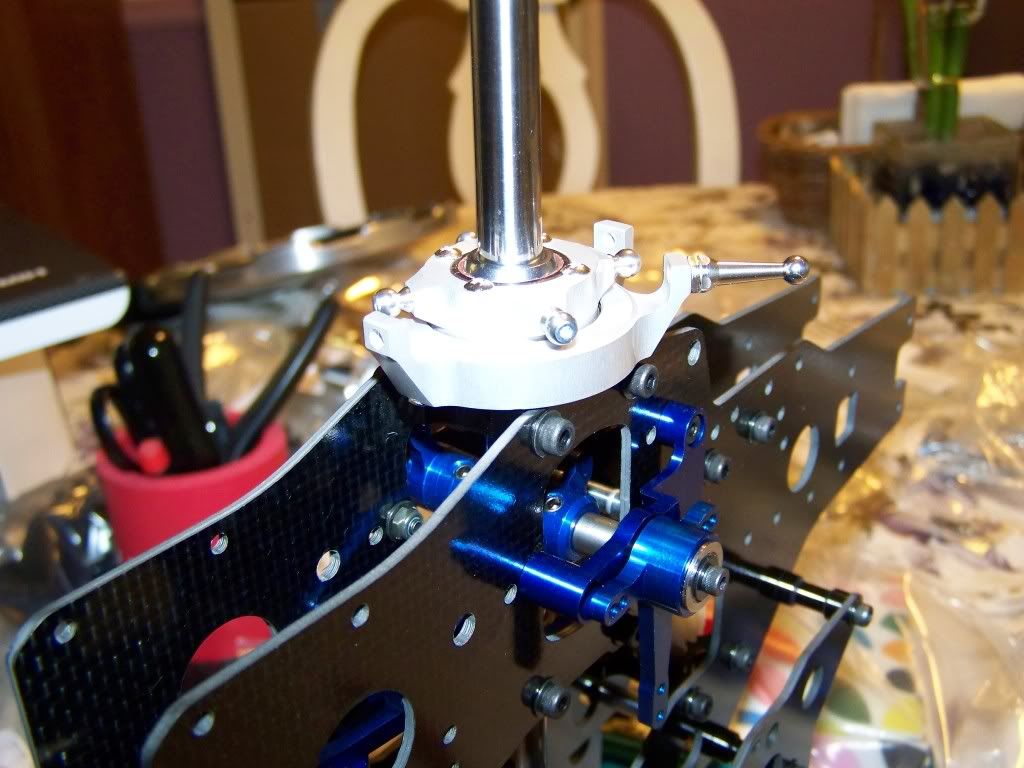 Now here's the shocker for me. I was surprise to see that this kit didn't come with the EX High Torque Clutch. The EX Second Gear assembly is present, but the torque clutch is not what I'm expecting. Seeing that this kit is the one of the top-of-the-line models I though that the EX high torque clutch will be there. It's no biggie, it's just....surprising to me.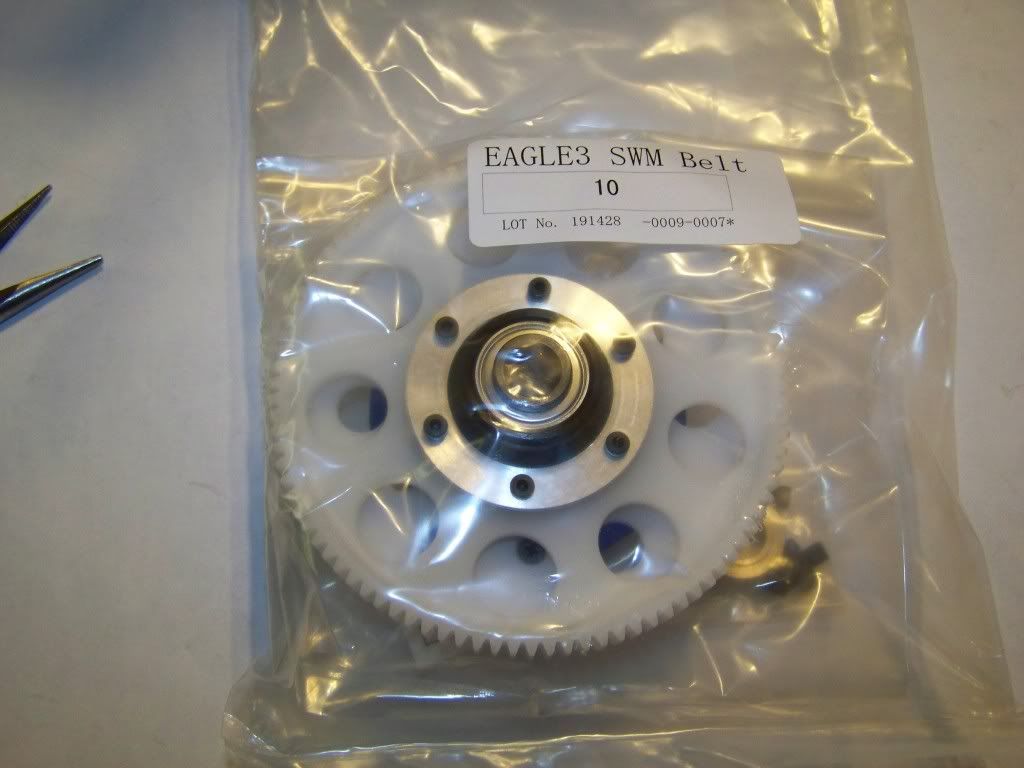 Next shall be the continuation of the airframe assebmly such as the SWM servo brackets, Gyro mounts, tail boom and brace, head unit assembly, and the electronics installations.To be really honest I'm not even sure if this frame assebemly will be utilized because I'm expecting the Hirobo EP12 Eagle 4 electric conversion kit
(0307-901)
. I'm might use that new airframe when I get it. We'll see! There's just too many things to think about and decide upon. I guess it's safe to say that I still built this kit the way it is now just so I can get my hands on it since it's so tempting....beware of the Hirobo temptress!! lolSigning off.....for now!