For Sale is a brand new Scorpion HK 3026-650 hand wound by Dan @ Gobrushless.com (authorized Scorpion dealer) as recommended by Lucien Miller of Inov8tivedesign.
Has better grade wire than stock scorpion motor and a Boca Ceramic bearing kit (not pictured) and is hand woundWill work great in a stretch Protos with a larger 16-18t pinion
(higher Thrtl %)to reduce belt wear and increase flight time. For a non stretch use 19-20 tooth (really good belt wrap) for same HS as 15t with 880kv Lipotech motor. For those looking for longest flight times run 12-14t on stretch for low head speed.I was running 850kv Z-Power @55% on Jive and got 12min flight times with (80%) 3300Mah packs.The plan was to use the 650kv at 80% Gov with the 12t pinion on a 3 blade head for a scale build but the Protos doesn't fit like I'd hoped so it is being sold to help fund a T500 to finish the build or a Logo 600SE Hmmm...Any way I've got $75 in for the motor, $50 for the custom wind and $20 for the bearings. Will sell for $100 plus actual shipping.
PM your address for a shipping quote.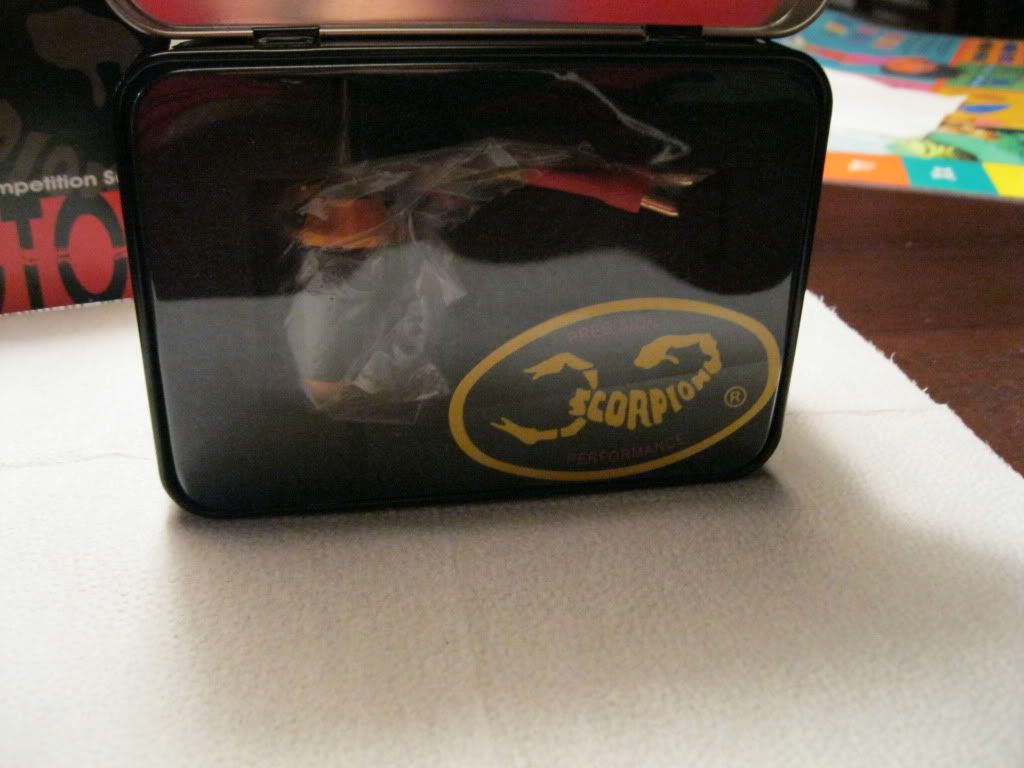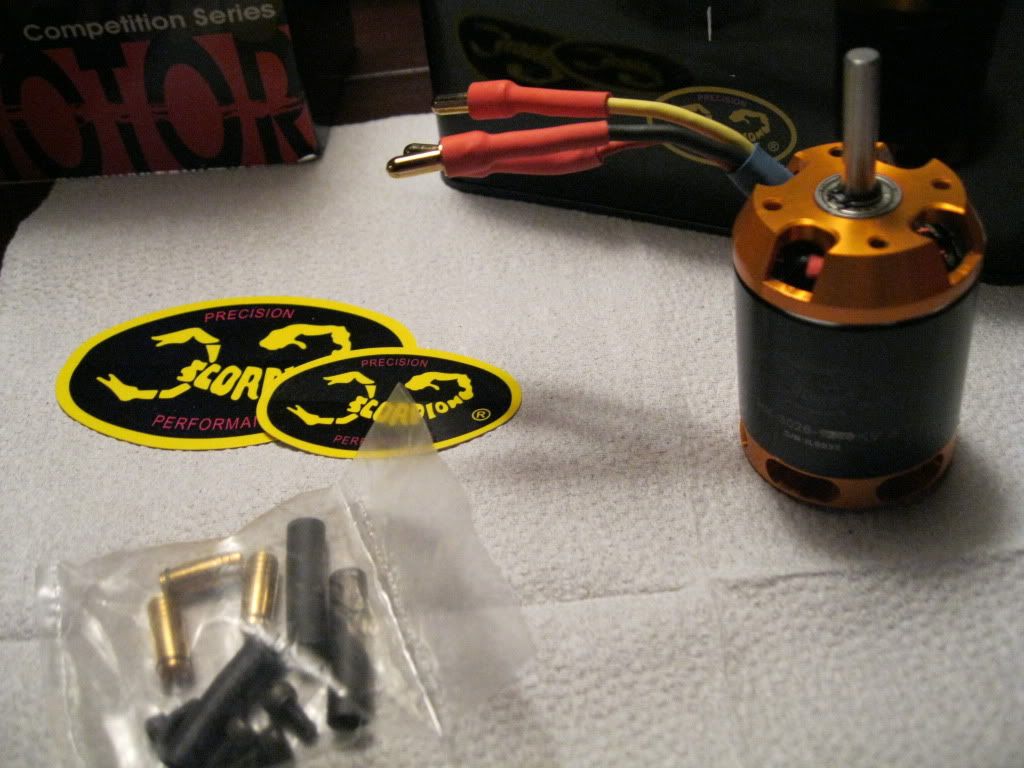 SOLD