Got my SR today.Couldn't help myself.lol...
That puts the 500 a couple hundred bucks further back.Oh well.
The heli is pretty stable but not MSR stable.
The tail wags pretty bad on the stock,out of the box set up.The radio is pretty nice but felt very alien so it took a one minute hover to get it bound to the DX7.
The stock set up had almost no negative pitch.
On the DX7 I have +/- 10 degrees.The battery and ESC had JST plugs so I cut them off and put on Deans Ultra.
The stock charger was taking forever to charge.
With the Deans,I can use my AC6.
It's on its first charge on the AC6 now and has put back 290mA in 17 minutes.
That should mean 45 minute charge or so.The heli is a little bigger than my 250 and actually has more pep.
The 250 is still on 2S though.It's pretty fast too.
Right now there is zero expo on anything.
The gyro gain is way up at 81%.That strains the tail motor a little but it didn't get hot.
Nothing gets hot really.The tail wanders a little in a hover but locks in and trails the heli good in FFF.I've only been inverted for a few seconds to make sure it would do it.It will
I'm running out of daylight so it looks like the one battery is all I'll get today.The LHS didn't have any spares except one and it was $65.No freakin way I'll give that.HK is my next stop online unless maybe Xheli has a good 1000mAh 3S.Of course I'll check fleabay first.lol.....All in all,I love the little bird.Oh,CH5 is unhooked stock.I put it in GEAR to adjust the gyro from the radio.The mix is backwards guys!!!!
E-flite swash plates move down for positive pitch and up for negative.
The rudder is backwards too!!!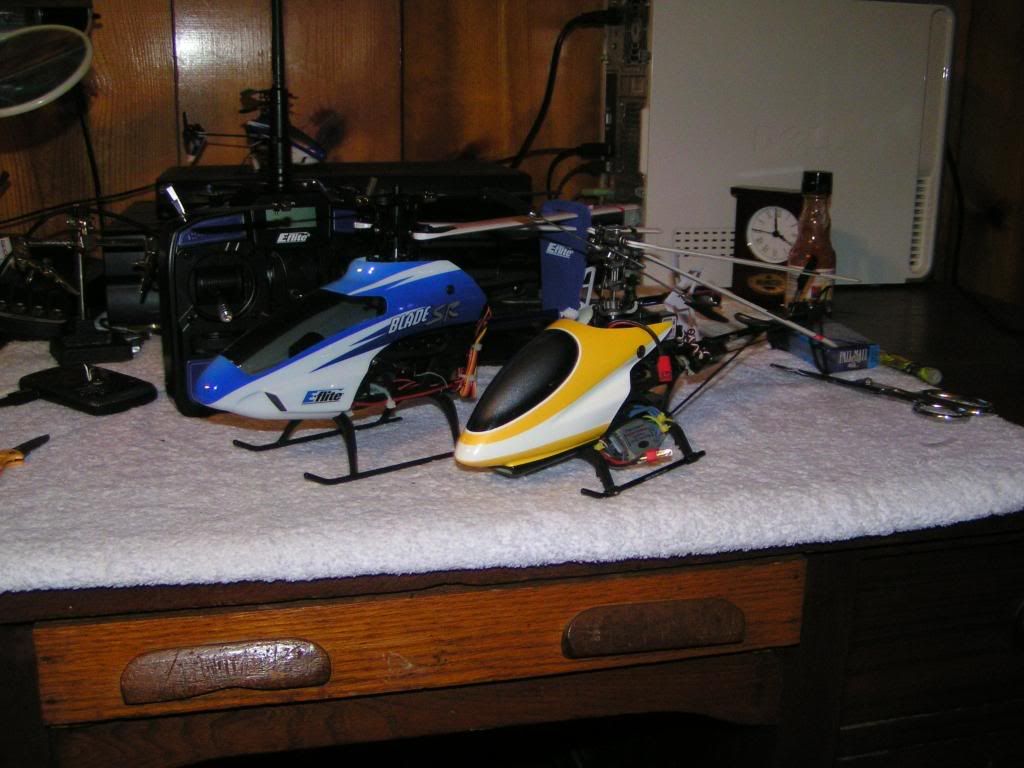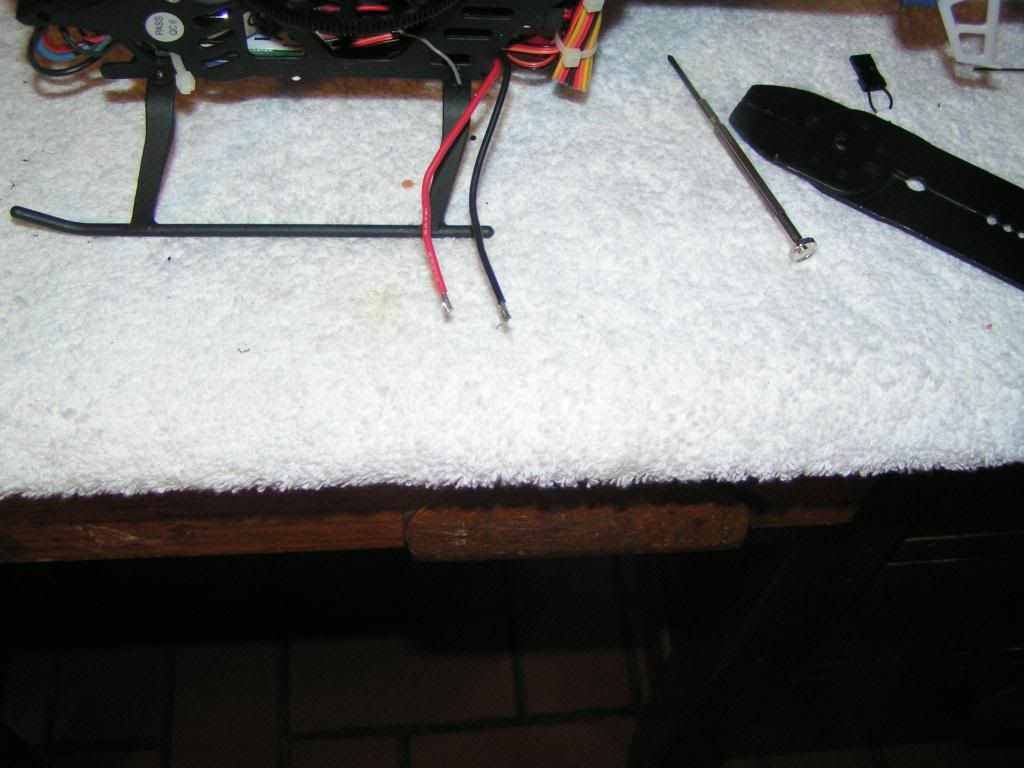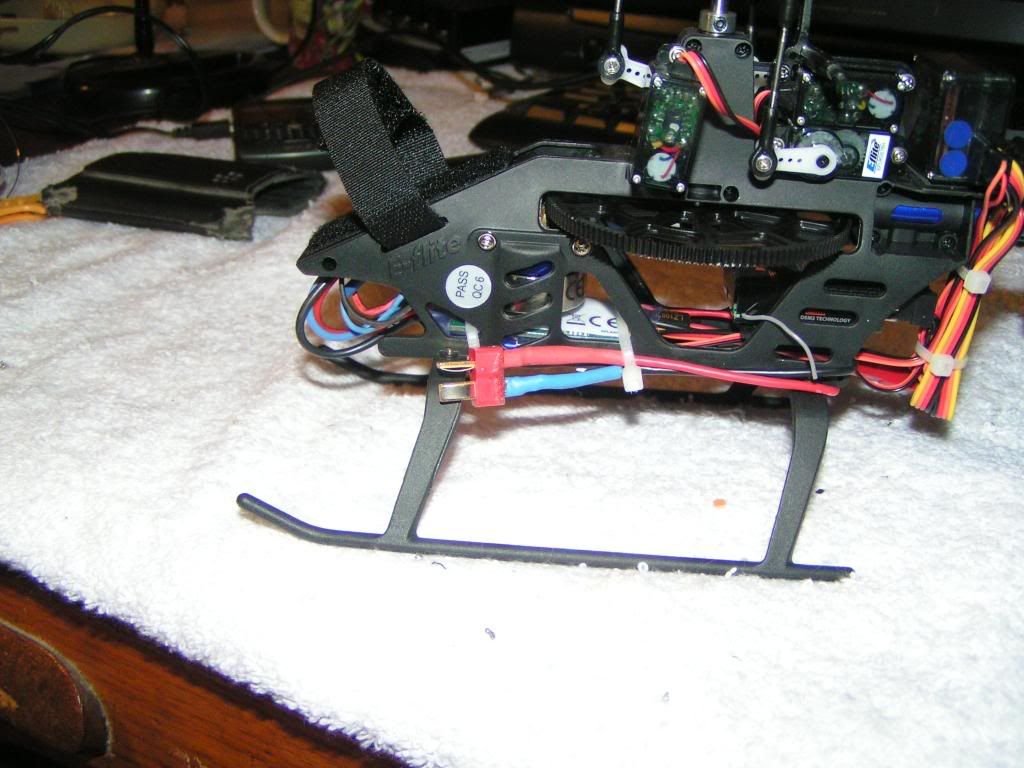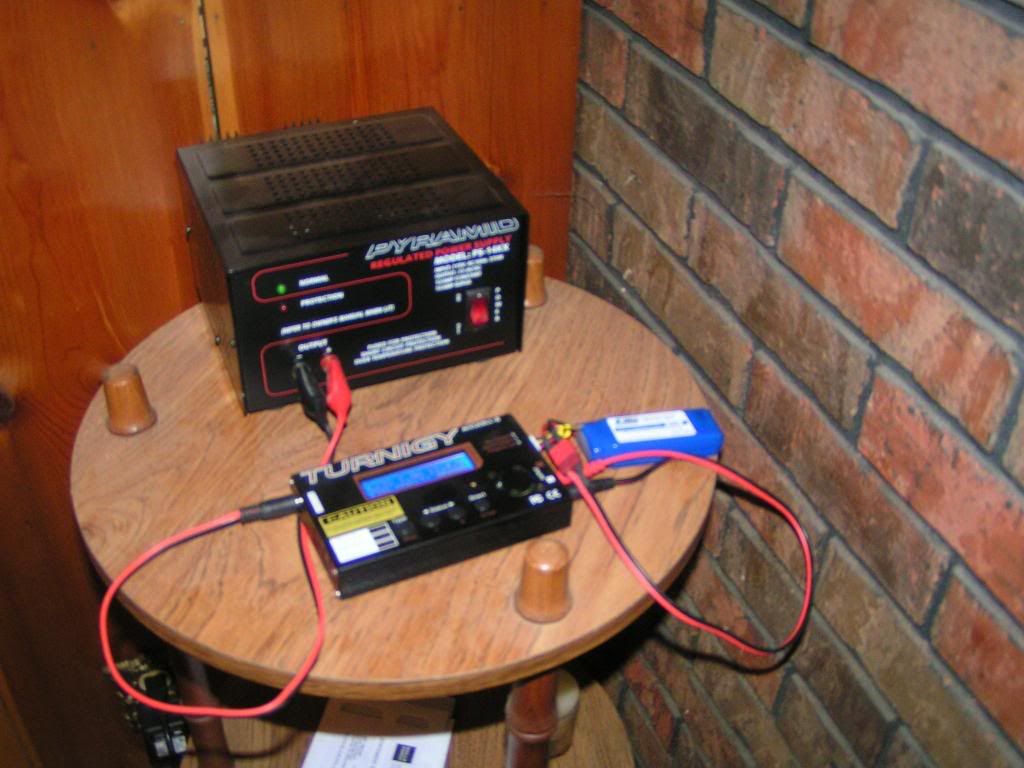 I literally never use the word literally right.