himaxkeith,
No I did not know that was wherer they first tested the V22 engines. Thanks for that piece of history.The picture above is at Lakehurst.As described on Lakehurst's web site in 2003, the 5 test tracks are up to 9,150' long.
A sled propelled by 4 J57 jet engines (developing a total of 42,000 lbs of thrust)is used to propel weighted deadloads (up to 100,000 lbs) or airframes down the track (at speed up to 250 knots) into the arresting gear or barricade under test.
The remote location provides a safety & noise buffer.
Runaway deadloads have harmlessly wandered off into the woods.
The site has been used by the Air Forces, FAA and foreign governments.The primary Navy use is wire rope acceptance tests, barricade testing, and arresting gear evaluation & verification.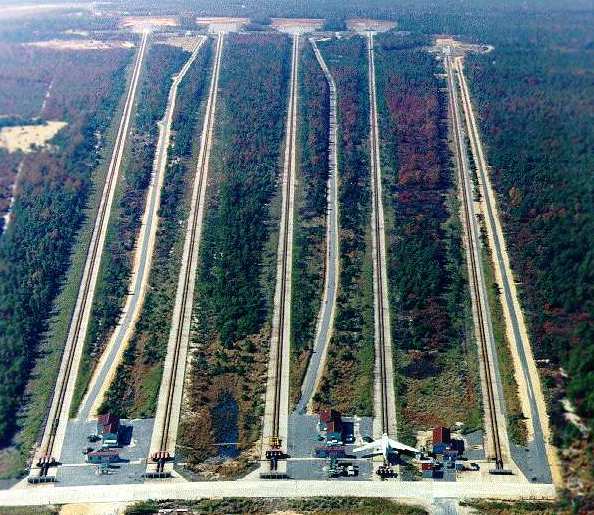 Wolves don't lose sleep over the opinions of sheep