Well the time has come;( Due to recent events in my life, I am selling my pride and joy. The best helicopter I have built and flown. Here are the details:
Trex 600 CF frame
All metal head
Torque tube upgrade
Align 600L Motor
Align 100 Motor Control
Align BEC
Futaba 611 Gyro with S9256
Futaba S9451 Digital Servos
Full retracts with 3 Hitec 225BB servos
Jomar GoSlow servo controller (control speed both up and down)
Spektrum AR7000 RX
DIYRC 'MiniFlash' System with Beacon
See video here.
[img]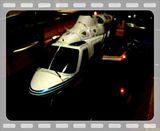 [/img]
Even more photos are available in my Gallery along with my gallery on Photobucket:
http://s279.photobucket.com/albums/...bum/Bell%20222/
Asking $1250.
Local pickup in the Southern California area preferred. Or buyer to pay actual shipping and packaging costs.