Hi guys! I got my new to me 400 flying and boy oh boy does it fly GREAT!!
I've been flying the CPP for so long I forgot what a real heli flys like.So far all I've done to it is move the tail servo back on to the boom and shorten the tail servo push rod.I installed my JR G500T gyro and am waiting for the case for my DS3400G to come in.
Here's the picks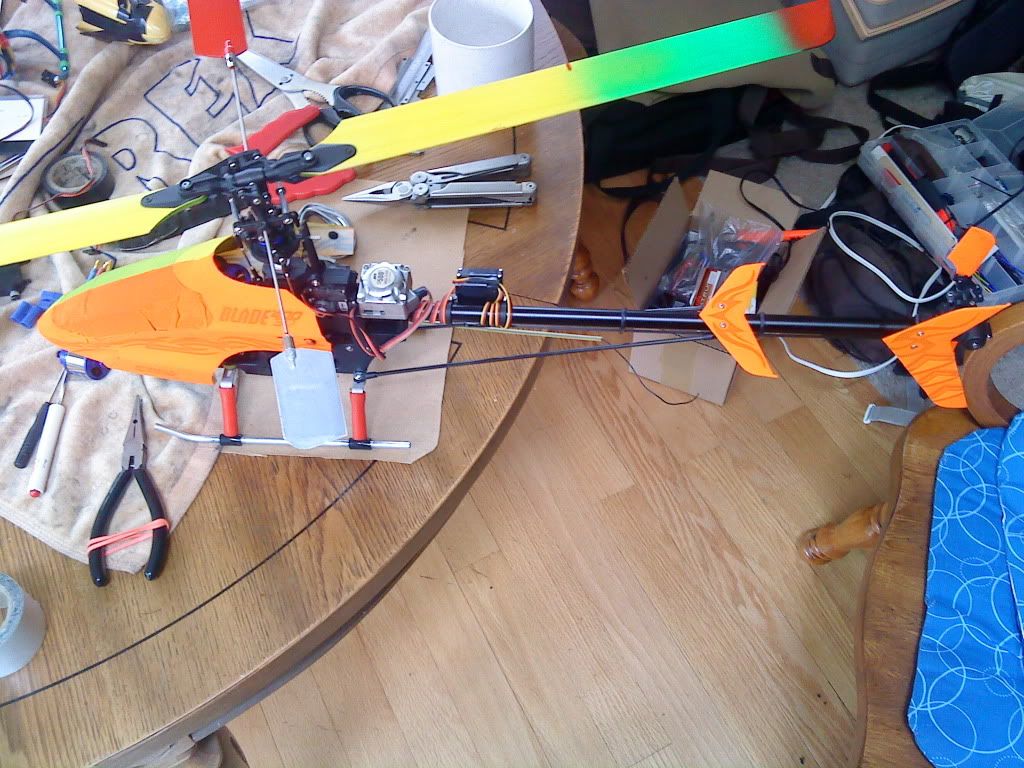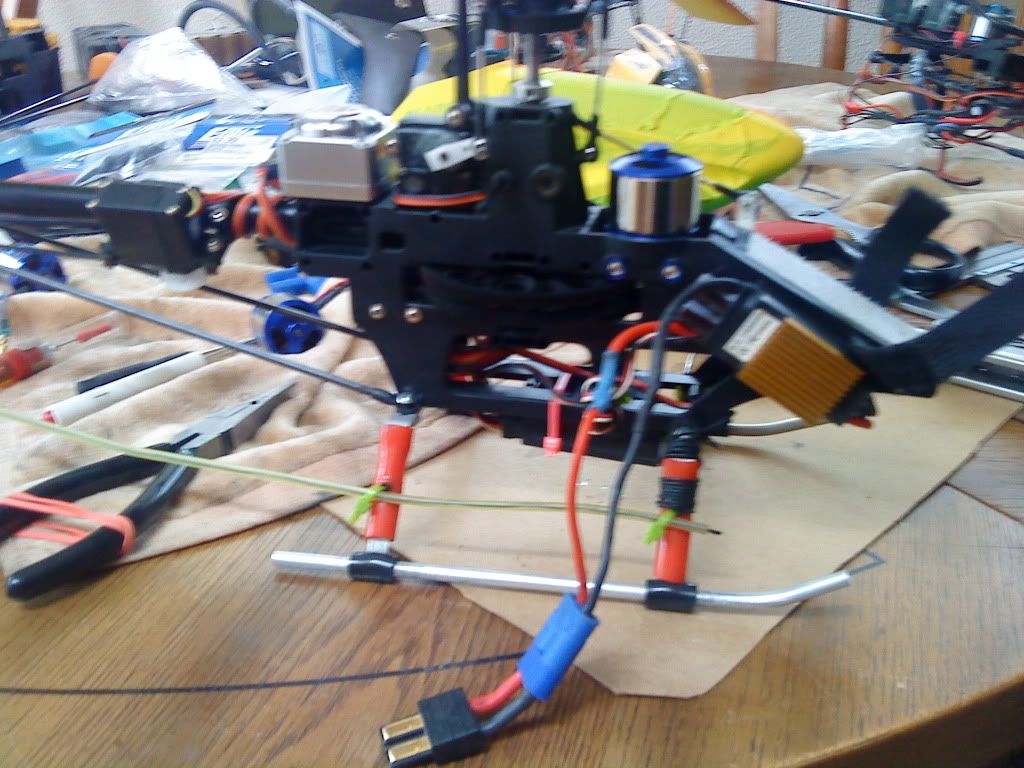 Dose any one know what ESC this is? It has no writing on it besides the FCC passed sticker. It's 35 amps, and yes I will be removing the crappy solder job, Small wires, and the pig tail...The hobby store is out of the Traxis connectors we all use (Our Club likes to use all one battery connection for trouble shooting and battery swapping.)Any areas I should know to look at. What are the known issues with this kit? Recommended upgrades?I will wait to do the grip flip until I've had a chance to fly it in it's normal configuration.Thanks for the help.
Fear is the little death,The mind killer. I will allow my fear to pass through me.Only I will remain