Up for sale are three caliber 5 airframes, 1 complete never crashed sans engine and electronics, and 2 other incomplete airframes that were crashed.
Complete airframe includes everything needed to fly minus servos, gyro, receiver, engine, muffler, and blades. It is setup with the eccpm upgrade. This airframe was never crashed but did have one tip over that only broke the blades. The spindle shaft was replaced along with blades. The only problem with this airframe, shown in one of the pictures, is the tail boom mount stripped out on the upper rear bolt. The other three hold well and I put packing tape around the boom to hold it tight. This is no problem, but if it really turns into a concern the frames could be switched with one of the other pairs. This heli has 112 flights on it.The 2 incomplete airframes were given to me by a friend to be used for spare parts. Both were crashed but the frames are fine, minus a few scratches. Both come with the full frames, control arms that go to the swashplates, swashplates, mixing arms, flybar cages, and one comes with the head assembly and dampeners. Both also have engine mounts. One comes with a main gear, while the other was broken, and both also include full clutch/fan assemblies, flywheels, and main drive belts. One comes with main and header tanks while the other includes none. Neither have tail booms and both tail cases are broken, but both have complete tail hubs that are in working order. There is an extra tail belt, and two extra tail servo mounts. There are also two extra sets of tail blades but one set are really dinged up. There are also multiple vertical and horizontal stabilizer fins.The complete airframe comes with a canopy. Also, along with all three airframes comes a slew of spare bolts, screws, ball/ball links, control rods, and canopy mount grubs. Between the two incomplete airframes you would basically be able to build a whole other heli, minus a few parts like tail boom, main shaft, spindle shaft, blade grips, tail control rod, and tail case for the most part.Full instructions and extra stickers will be included.If any of you have any other questions or want more pictures feel free to pm me. I would like to deal with the transaction through paypal. I have never sold on runryder, but you can look at my ebay feedback and see that I am a reliable seller, ebay name"jjvwg".
http://feedback.ebay.com/ws/eBayISA...0All%20Feedback
I plan to ship using USPS priority mail. I would also like to sell everything as a package and not split anything up. I would like to keep this sale inside the U.S.This package is great for someone looking to learn on a 50 size heli or someone looking to do a scale build. Thanks for looking.All three together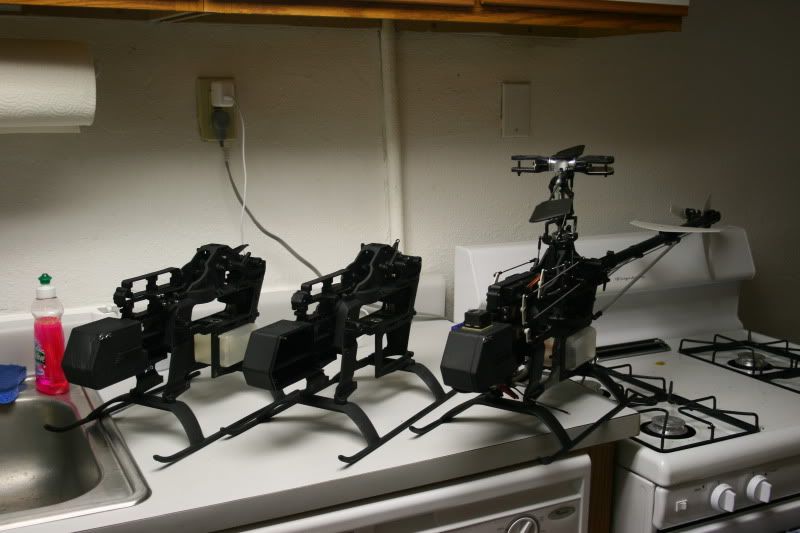 Complete airframe, again this will not include the electronics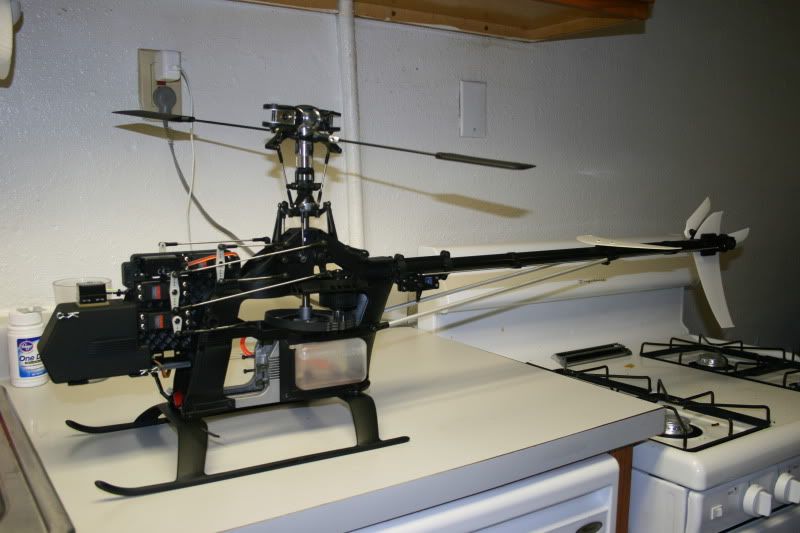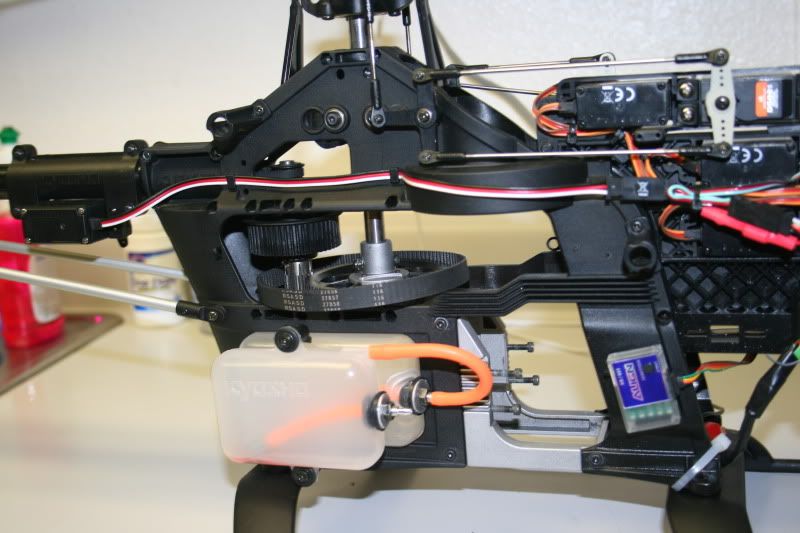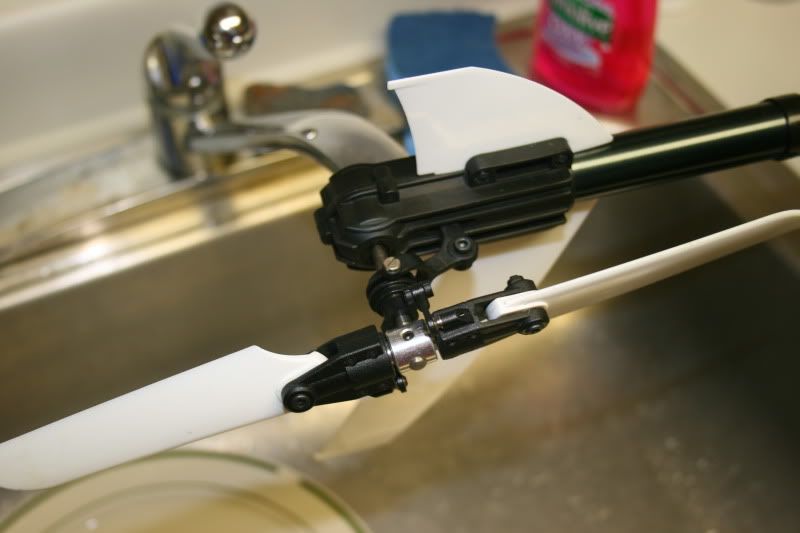 here is the stripped boom area, it still holds fine with the packaging on the tape but the frames could be swapped out.
Incomplete airframes
Spare parts and other pieces that go with the airframes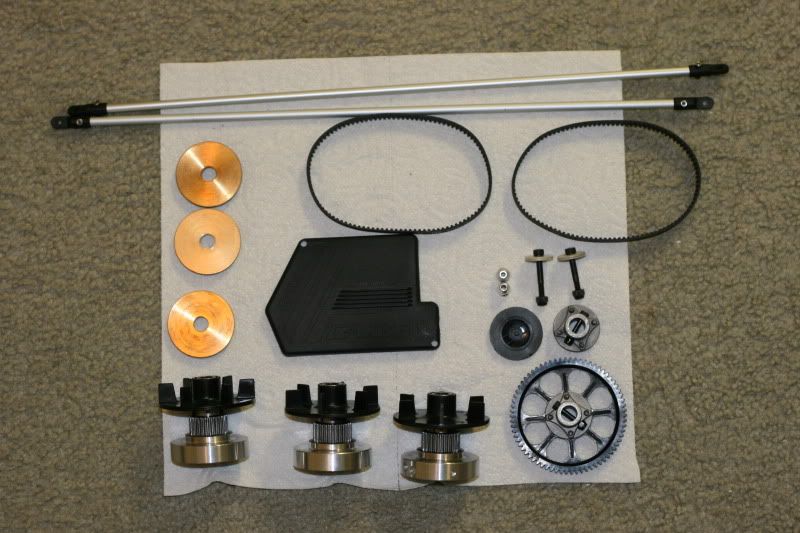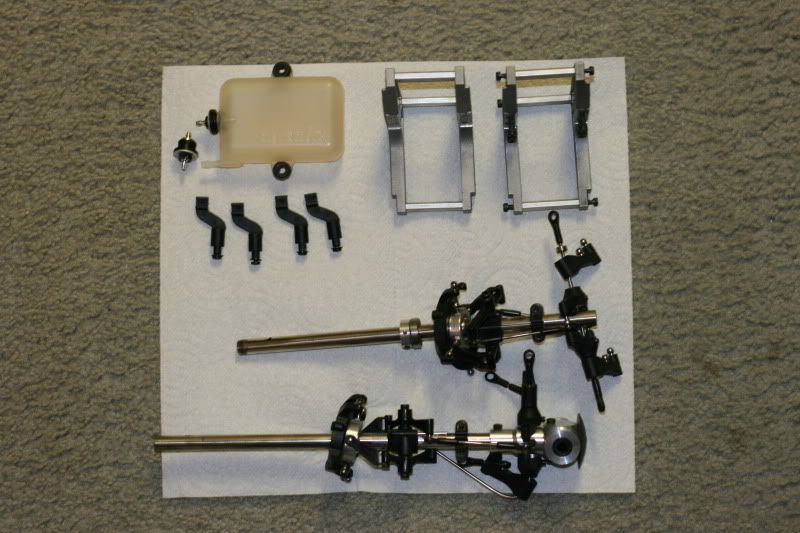 Jeff