Oops that's my busted up, old dilapidated 450SE V1
he he

Looks like it flies fine to me!
I just shook down the heli pretty good for four minutes straight.
Returned 1600mah.I worked the motor up to 170*
ESC was 120*
battery was 110*Still at +-11*. Headspeed unkown.Sounds about right!
The motor has a lot of torque to it and likes you to try and bog it down
It gets that high pitch whine sound to it when you really get it going. Dig the sound. This is another one of those heli's that I can sit there and do rapid fast aileron tic tocs no problem not even in the end of the pitch range.I'd recommend 30C batts like others are saying. I can feel that my battery is 25c towards the end of the flight. The motor wants that juice in pitchy tricks. Right now those TP pro power 30C are working really good in all the small electrics I have been playing with. Can't beat TP return support, although it seems to have gotten a bit slower now days. I either need some 3s pro power or need to go 4s and use the pro power I have. Can't decide!I'm pretty impressed with the gyro. It was a bit more windy today. I had to drop the gain 2 points to account for that. Held pretty good even in the wind and I think the piro rate was pretty consistent!
Would be a tough choice if I went to buy a gyro between the 401 and GP750
did I just say that?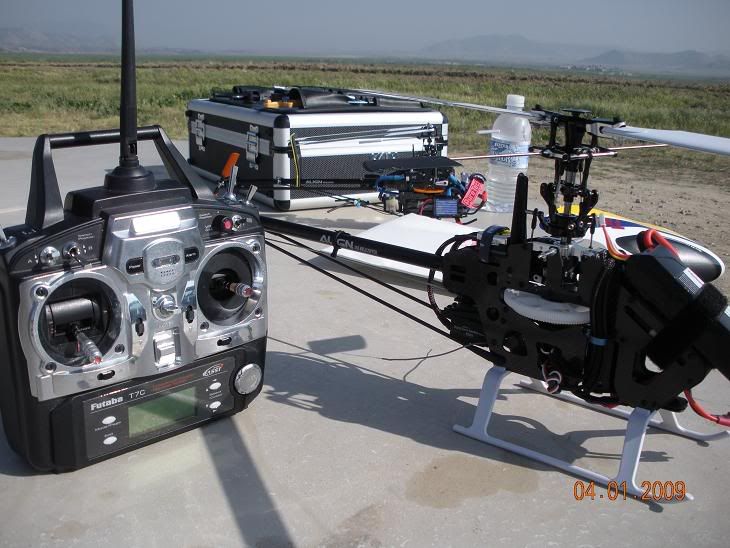 Surprisingly, the airframe almost does feel like the lepton in it's flight characteristics, but much faster. It has that "all the weight on plane" kinda feel too it. Like a mini lepton.