thought i would mess around with this...
heres my setup;Two Futaba gy401's on Elevator and Aileron.The head is a cut down mavrikk head block. with two 4mm set screws to help lock it to the main shaft.the washout is a mavrikk metal hub. i drilled the holes all the way out and tapped them to 3mm. i used longer bolts, so when i tighten them down it locks the hub to the main shaft.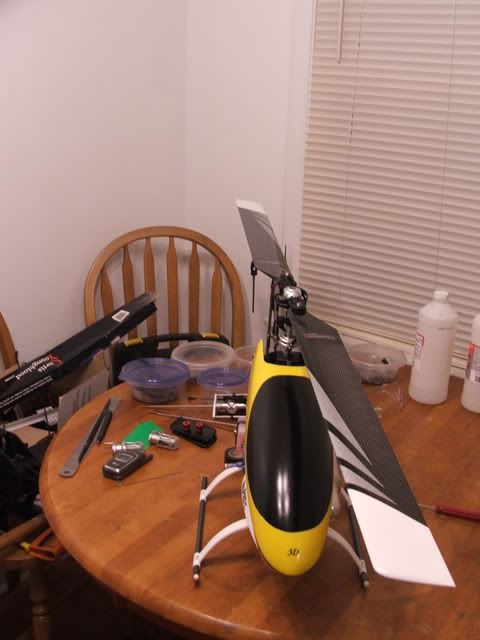 I flew this setup and it was all over the place, I need to do some serious fine tuning with the gyro settings.(anyone with some experience using this type of setup, i could use some baseline settings for the gyros)After talking to a friend and looking at pictures of flybarless heads, I decided to mod my blade grips to 0 degress delta from the center of the main shaft.I used two 20mm bolts and 10mm spacers to align the ball links to the center of the main shaft.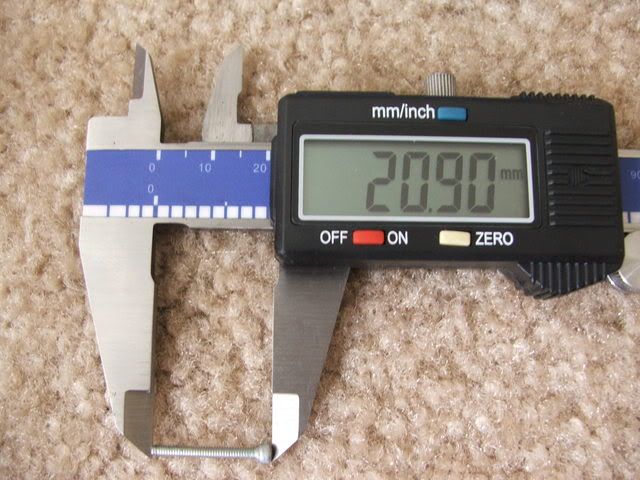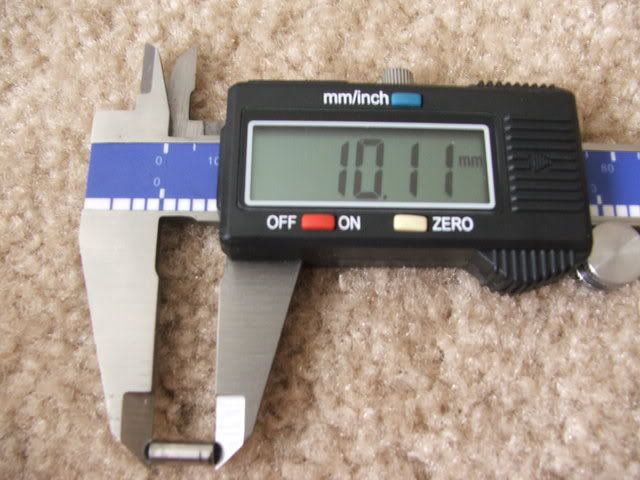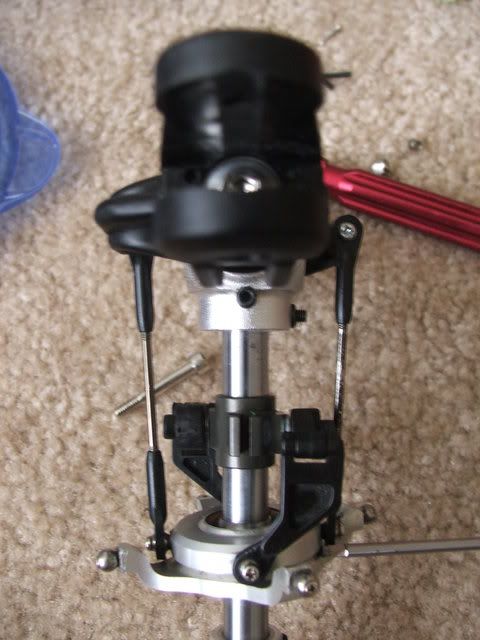 With the new grip mod I plan to get it back to the field and do some more flight testing.Any help or Advise would be great!
AMA # 617778
Team MasterCard