Im curently working that very same build- TRex600E into the Align MD500E (for nitro)
THe woodwork inside the fuse is oversized a bit but its really no problem to adapt the E mechanics to it.The predrilled holes in the floor wont line up but if you use the existing BACK holes, that will position the mechanics properly.
The FRONT holes will have to be repositioned.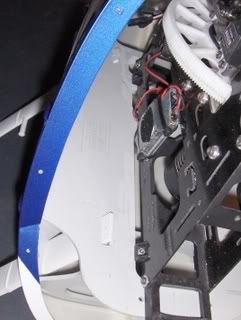 THe included risers arent high enough but since you need to move the frong holes, you have to make a "bridge" over the opening in the middle of the floor anyway. I used stacks of plywood to get the hight right (4 layers of 1/8 ply)
THe vertical bulkhead positioned about midship is designed to snugly hold the mechanics but the nitro frames are wider than the E frames so you'll need to build a short bracket to attach the two. I used a 1x1/2" strip of brass bent into an L shape. Screwed one end to the wooden bulkhead, the other to the unused elevator servo mounting holes.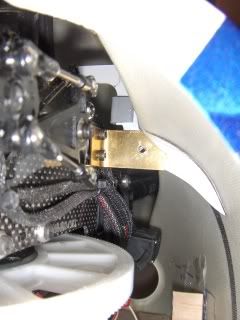 THe tail boom of the fuse will need shortened just a bit (1/2" I think it was?)
The mechanics, once you get them high enough, will interefere with the nose going on, just make a small cutout on the flange of the nose at the top where the mechanics touch. It doesnt really affect the sructural strength of the nose section.
Other than that, its practically a drop in. It was A LOT easier build than the two Thunder Tiger MD500s I built before.I've test flown it without using anything more than the built in magnets to hold the nose on and it did just fine, but I wouldnt trust that for any real flying.