I'm trying to sell my unfinished Raptor E550 with a Raptor Titan stretched tail boom kit project in which I was trying convert it to an E620. It's an incomplete project because the brushless motor and ESC is not the right match for this conversion. You'll need a 610KV brushless motor and an ESC that can run a 10s Lipo battery before you can attempt to fly it with this conversion. I just didn't have the time to upgrade the motor and ESC. Otherwise in its original E550 form everything else is set and ready to go.
Before its conversion, I was flying this heli in it's original E550 form. I only had about 10 flights on this bird. Never flew it hard nor had any crashes in the past. I mostly do sport flying with this heli. Everything you see are all orginal from the time I purchase this with the exception of the extra parts and upgrades.Here's the specs:Raptor E550 with a Titan stretched tail boom kit.
Mavrikk metal hub with phasor ring.
Stock plastic blade grips.
Mavrikk 620mm Fiberglass blades.
Raptor 550mm CF blades.
Century 1100 Kv Brushless motor.
Century Electron 80A ESC.
Spektrum AR6200 receiver that comes with a bind plug to bind in any Spektrum DX7 Tx.
JR DS821 servos for cyclic control
Futaba 401 Gyro with a Futaba 9254 servos for the tail control
(2) Two Version 2 canopy
(one E620 scheme and the other a custom painted canopy)
Freya Evo90 low profile landing skids.
Stock Raptor E550 high profile landing skids with skid stops.
Carbon Fiber tail wing
Brand new Raptor Ultra light fly bar paddles (neon green)
Raptor Titan tail boom crash kit w/o main blades
(contains all the parts of the original E550 tail boom, tail boom support, E550 belt, and other extra parts.)
This sale doesn't come with a lipo battery and receiver battery.Asking price: $650.Basically this helicopter is somewhat of an ARF kit. Like I mentioned before you can fly this heli with the upgraded stretched tail boom as long as you have replaced the ESC and brushless motor to match with the upgrade. Don't fly it in it's upgraded from using the original motor and ESC or else the heli won't fly right. However, if you want to run the original motor and ESC setup, I suggest that you put back the original E550 tail boom kit with the CF 550mm blades that comes with this sale. Then you can run this baby around.I'm located in Chino Hills, California. Sorry for out-of-state buyers for I prefer local buyer (Southern California). I wouldn't like to go through the hassle of shipping all this stuff out.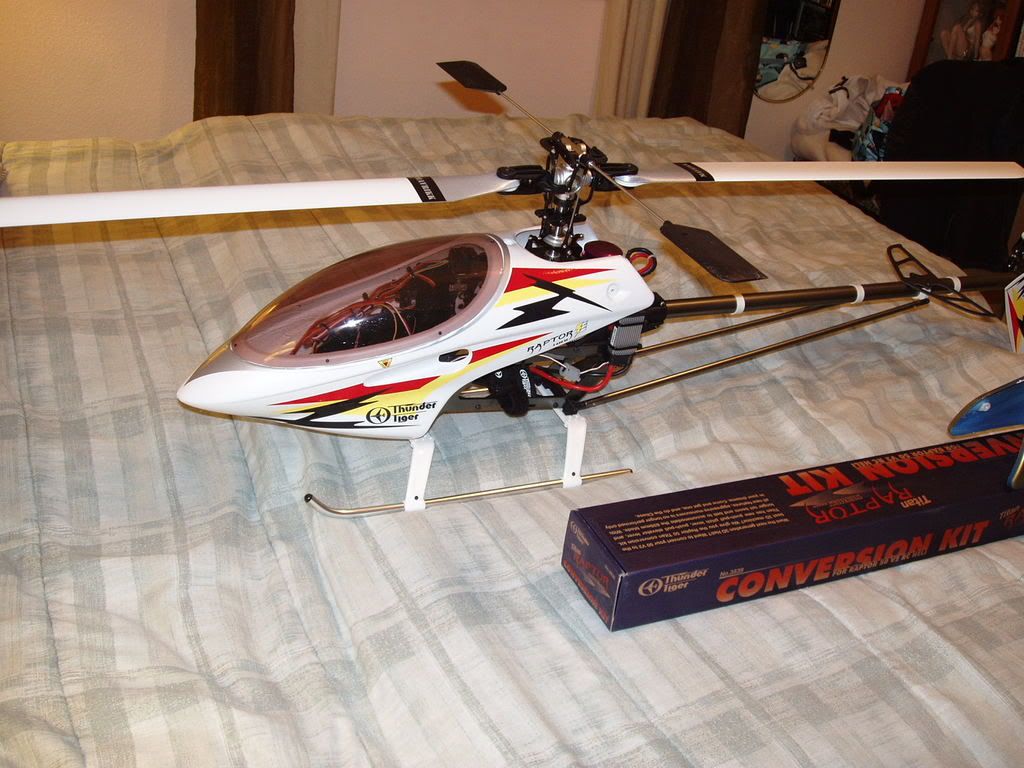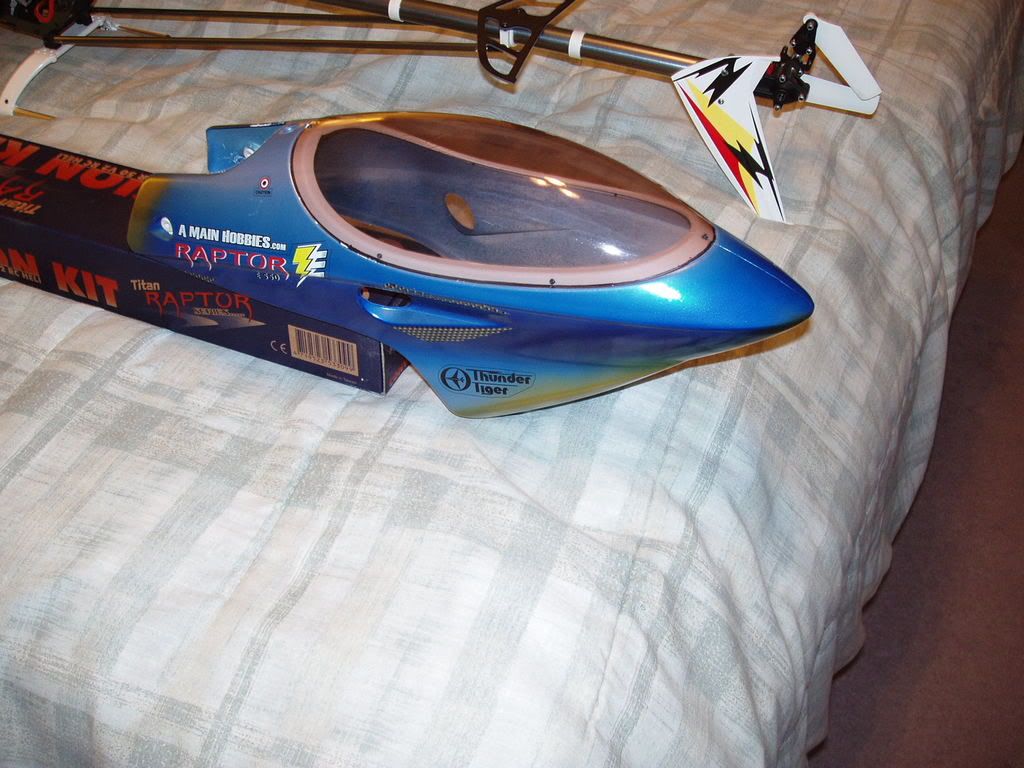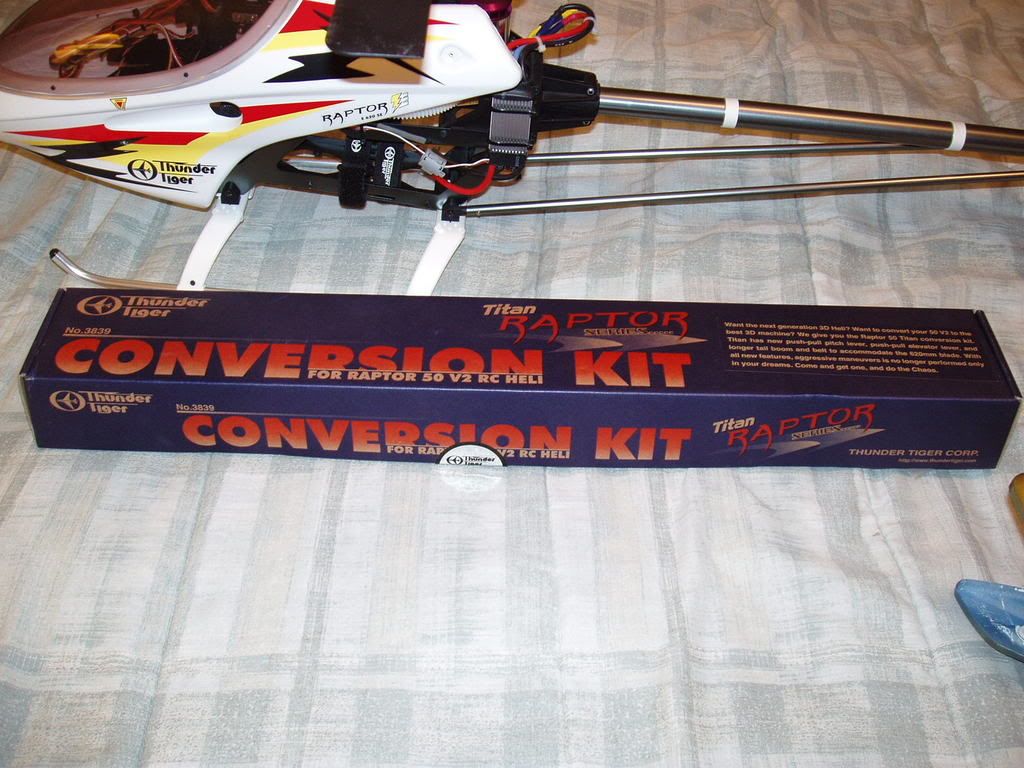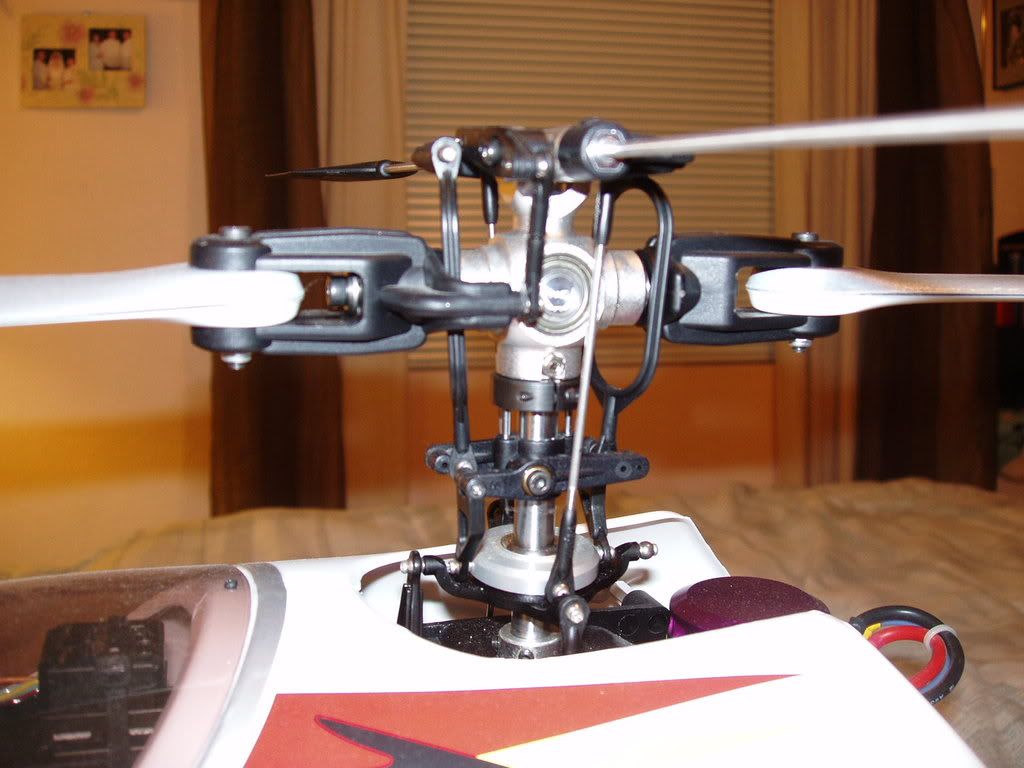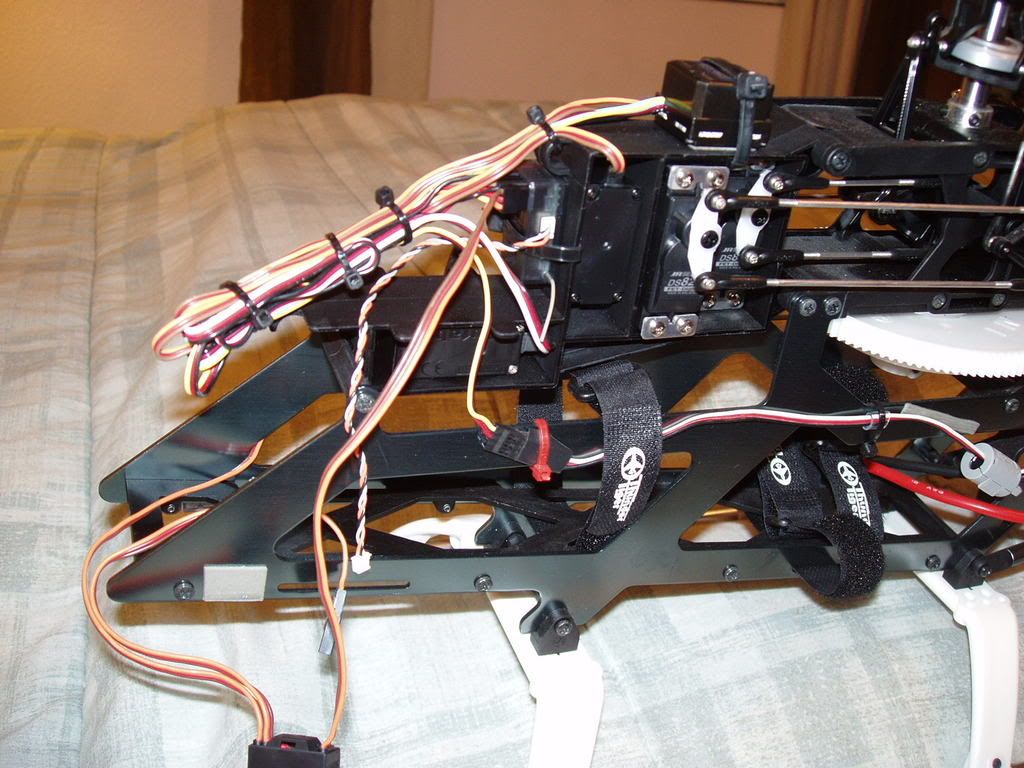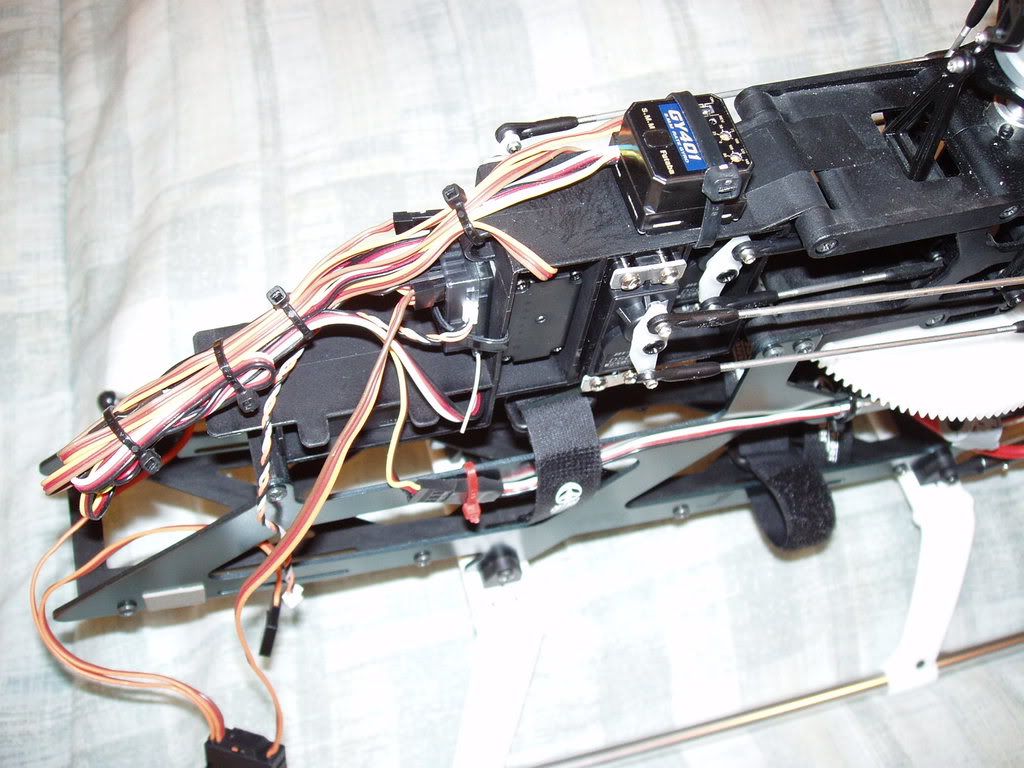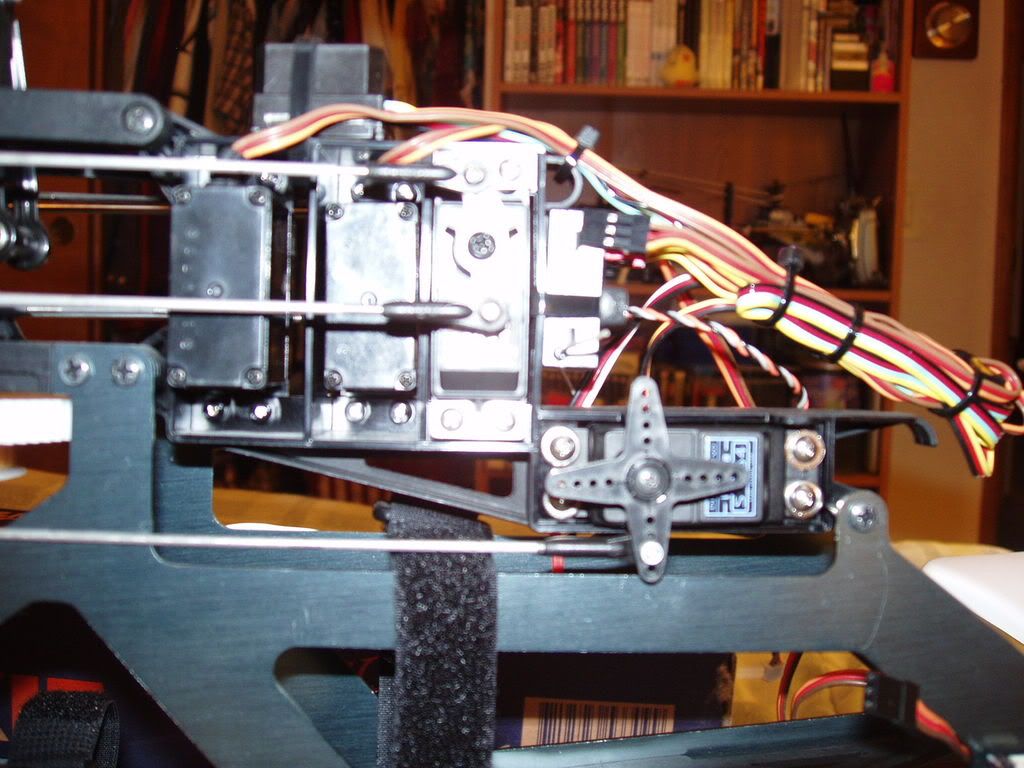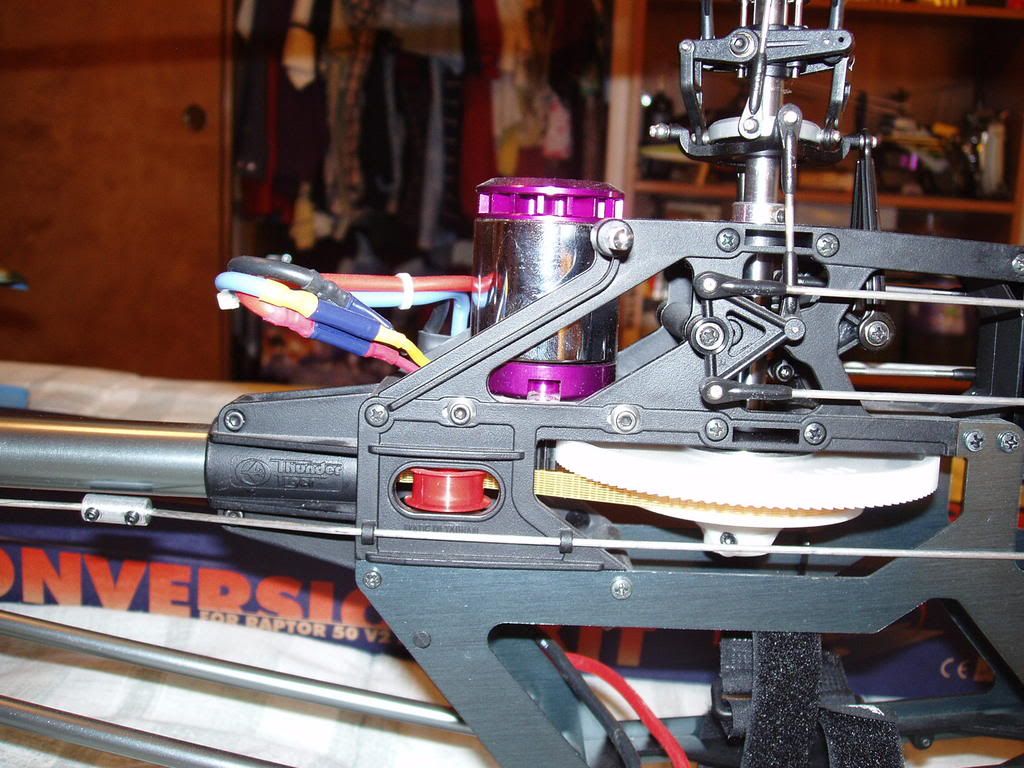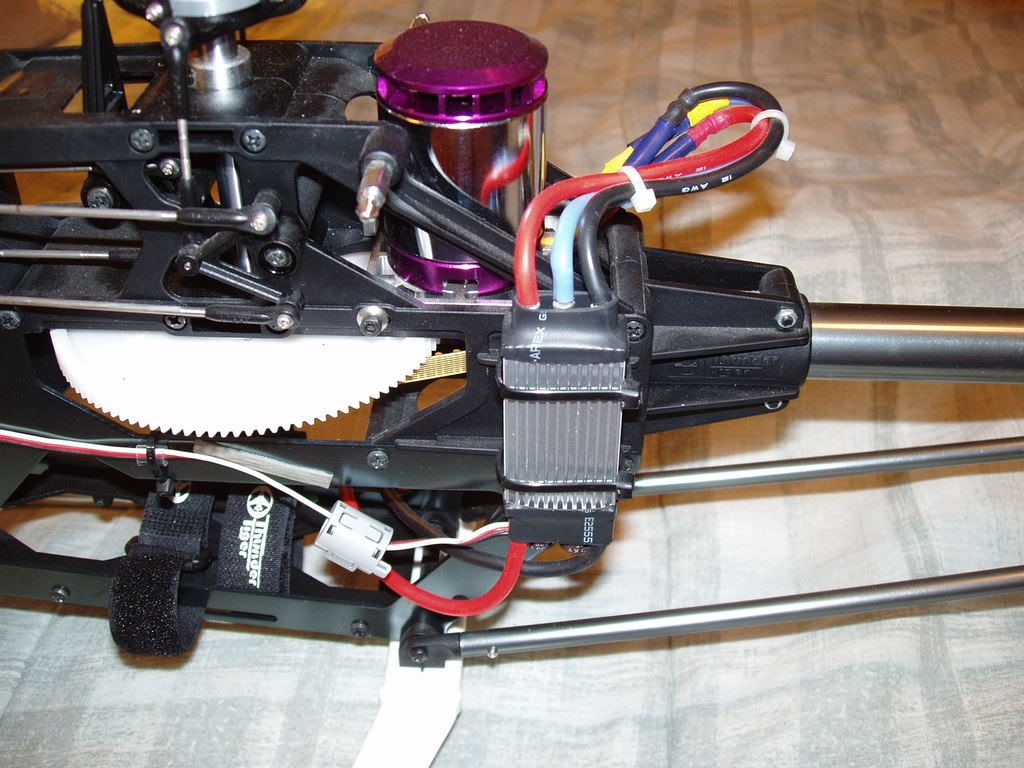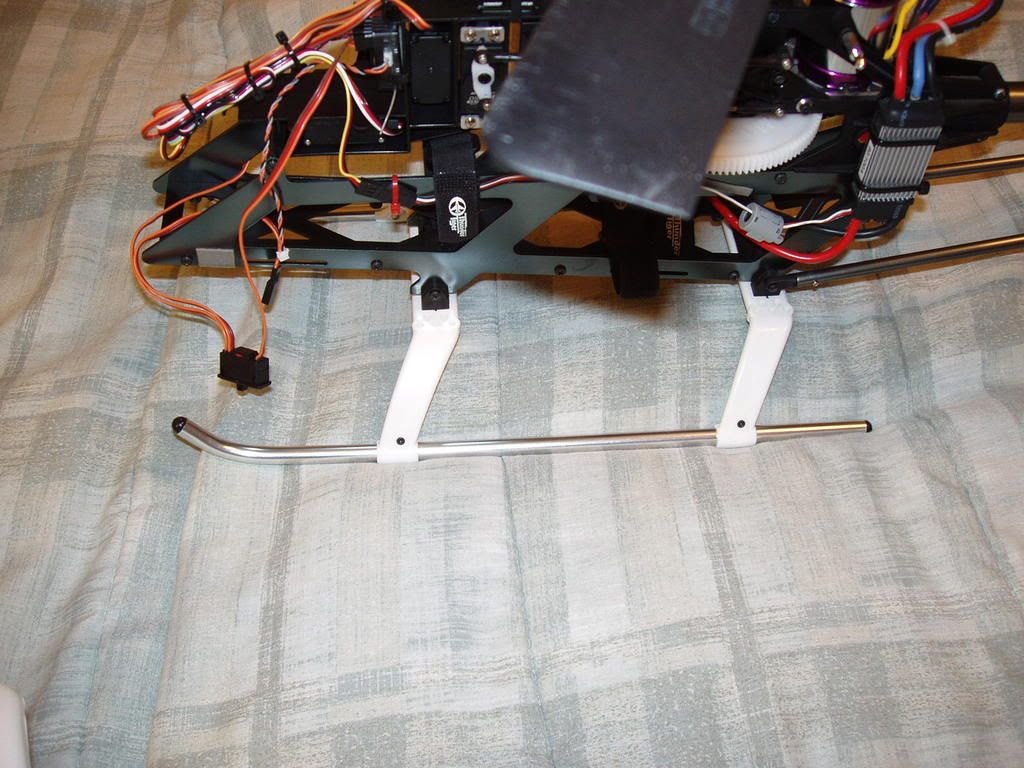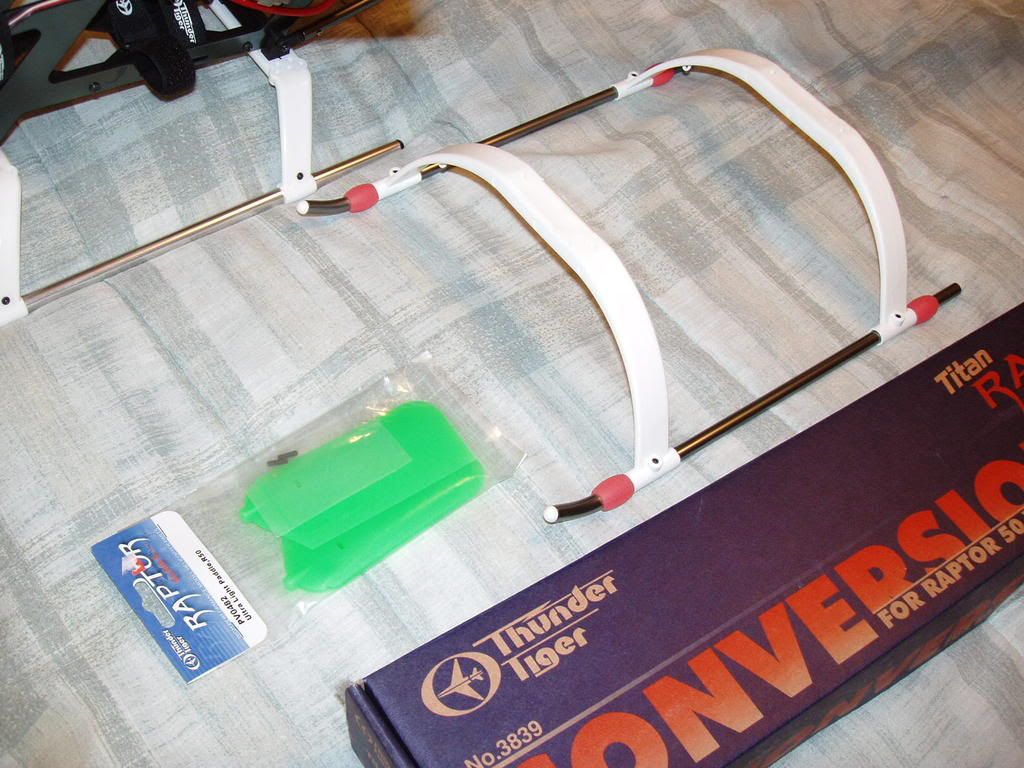 Not included in the pictures is the Thunder tiger E550 CF main blades which is included in this sale.Should you have any questions please email me at
takumi344@msn.com
Thanks for looking.