I finally had the courage to try and make my BCP go inverted. I rolled upside down and added negative pitch and I had a boom strike. It fell like a brick from about 75ft and crashed in the neighbor's yard.
Here is the damage: Bent Main Shaft and Cracked Drive Gear
Bent Flybar
Cracked CF Blades
Broken Landing Skid
Broken CF Tail Rotor
Cracked Main Frame in 3 places
Bent Tail Rotor Drive Gear
Cracked Paddle Control Frame Pushrod
Couldn't get Main Shaft retaining collar or bearings off of the main shaft because it was so bent. BEFORE:
AFTER: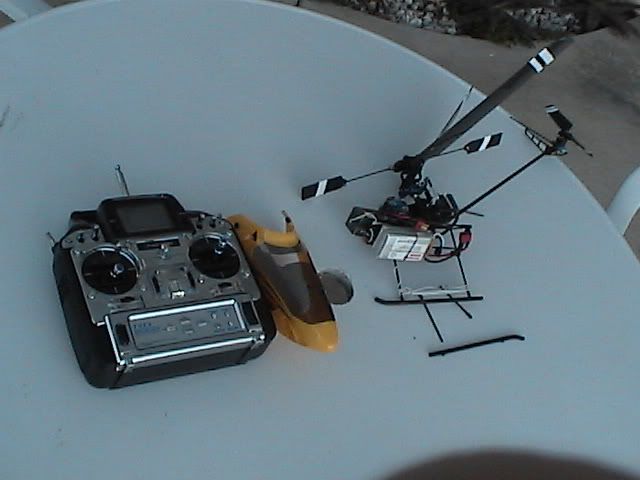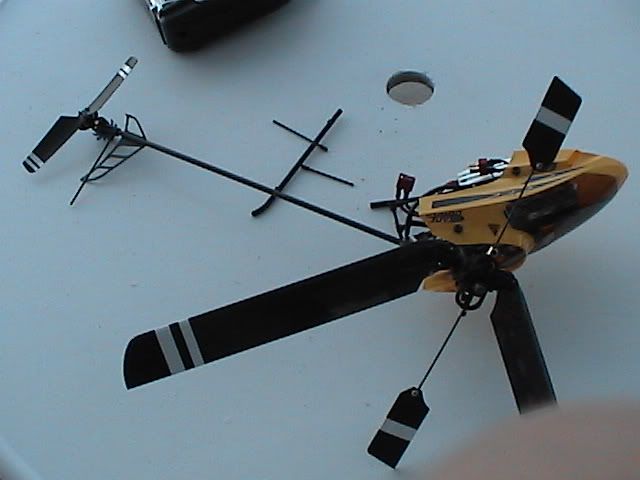 It was disappointing, but maybe I can learn something from it. I am also sort of excited to try and fix it, cuz that's half the fun! Any suggestions to avoid a boom strike in the future?