I assume this is the older iKON and not the new iKON 2
This (iKON):

Not this (iKON 2):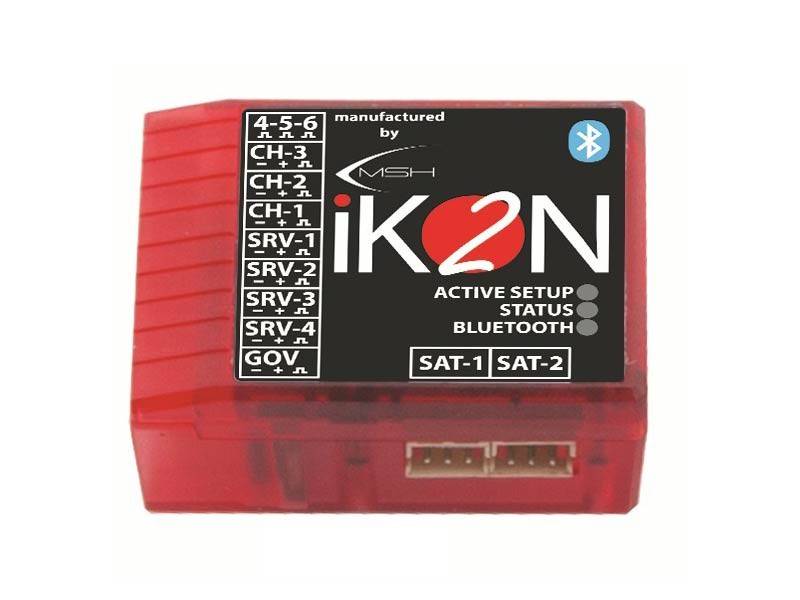 I am going to also assume you are using an actual SBus receiver and not a "traditional" non-SBus Futaba receiverIf you open the MSH Windows application on your PC and the PC is connected to the Internet, it should have update itself to the latest version.
This is assuming you don't already have the latest MSH Windows setup app installed.When you connect the iKON to the PC (using a USB cable) and open the MSH Windows application while the PC connected to the Internet, the MSH Windows application should prompt you update the gyro's firmware.Once this is done, then you are ready to start the setup.Look in the Windows app.
1) There is a full set of manuals.2) There are options for selecting the receiver type (Futaba SBus) and that will change the screen that displays the wiring diagram for servos and the SBus connection.
The SBus serial lead will connect to the gyro's "Ch3" (I think) - but follow the wiring diagram
I believe the wiring diagram also shows power running directly to the iKON instead of the SBus receiver. This would be best for power distribution.
3) The "Basic" screens walk you through, step by step, the setup and configuration of the gyro.
There are 12 screens (I think).
Each screen has a detailed description on the left side of the screen that talks you through what you need to do.
And, each of the items on each screen has a "bubble" that will pop-up if you hover over that item.4) There is an "Advanced" set of screens. You can switch between "Basic" and "Advanced" but clicking on the <VIEW> application menu item.
You don't need the Advanced screens to do the setup.9 times out of 10, the basic setup is almost perfect.
There is no need to fiddle with the setup for the maiden flight.
And, it may be so good that there is never a need for any adjustments.But, if you follow all the directions, and it still doesn't work, then it may be burned out in some way.
A good guess is that your buddy connected power to the 4,5,6 port - that will fry it good.If you have an older "traditional" Futaba receiver, you can test the gyro with that to see if the gyro is functional. The big drawback with the traditional RX is the iKON gov is disabled.
Believe 1/2 of what you see and none of what you hear.
Fake News will be the downfall of our Republic!