I am selling a Western Robotics Hercules Super Mini BEC G2 (5.3/6/7.3/8.2V) , which came with my new 550SX that I recently purchased off Chris Reibert. I will be using a HW ESC with internal BEC so no need for this. This is a very solid BEC...Brand new they go for around $88..I will sell for $45+shipping..PM me if interested
Features:
•Super compact high efficiency 5.3V, 6V, 7.3V and 8.2V selectable voltage regulator.
•Wide input voltage range from 4.5V to 36V (2-8 LiPo Cells).
•New boost mode feature protects against system brown outs. Maintains regulated voltage even if input voltage drops below the regulated voltage.
•High current capability of 10 Amps continuous, 20A peak with proper ventilation. In boost mode, 4 amp continuous max.
•Shut Down enable pin for remote shut down. Optional shut down switch sold separately.
•Protects against Current overload and Reverse Battery connections.
•LED status indicator gives visual feedback.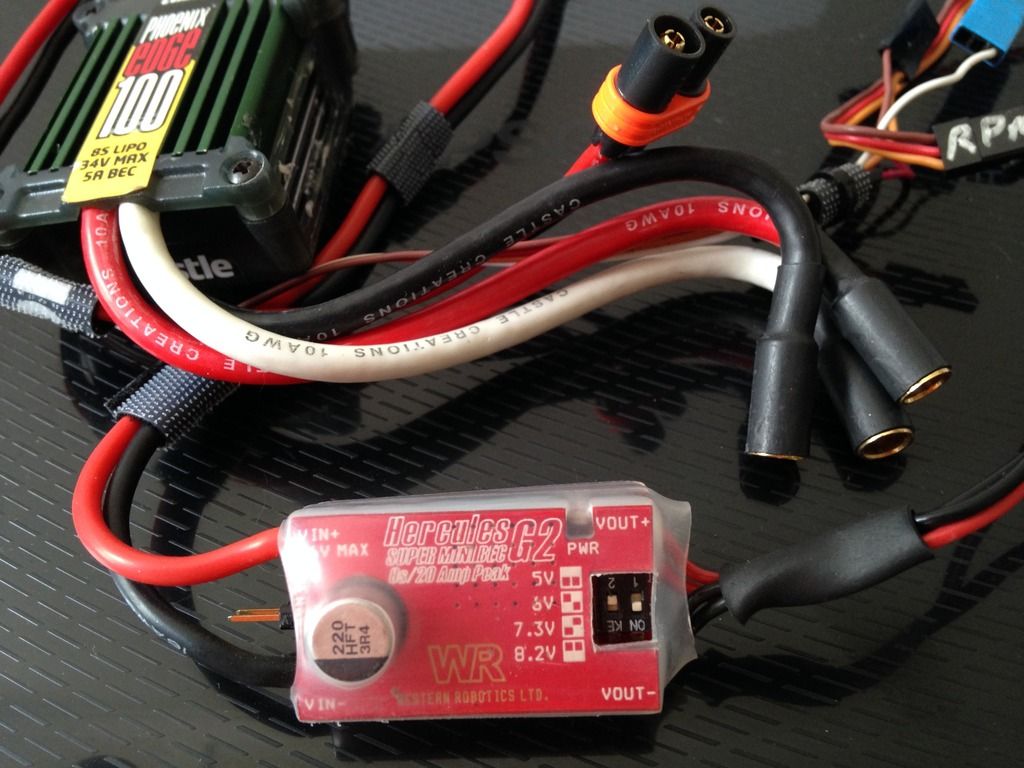 Synergy 766 - SAB Black Thunder 700x2- Black Nitro 650- Align 700X/700N DFC SAB 500 Sport