OK I need to update this thread a bit...
Had a small mishap during the initial spoolup...
stripped the Vario inner gear but was lucky that the fuselage was still on the ground. No big deal just a minor setback in timing and a few more precautions for the next attempt..
But all is not that bad and I made some progress on the doghouse... or top cowling..I started to modify this and first wanted to use the magnets and for this part to be in three pieces... After some deliberation I came to conclusion that a two part build will be better...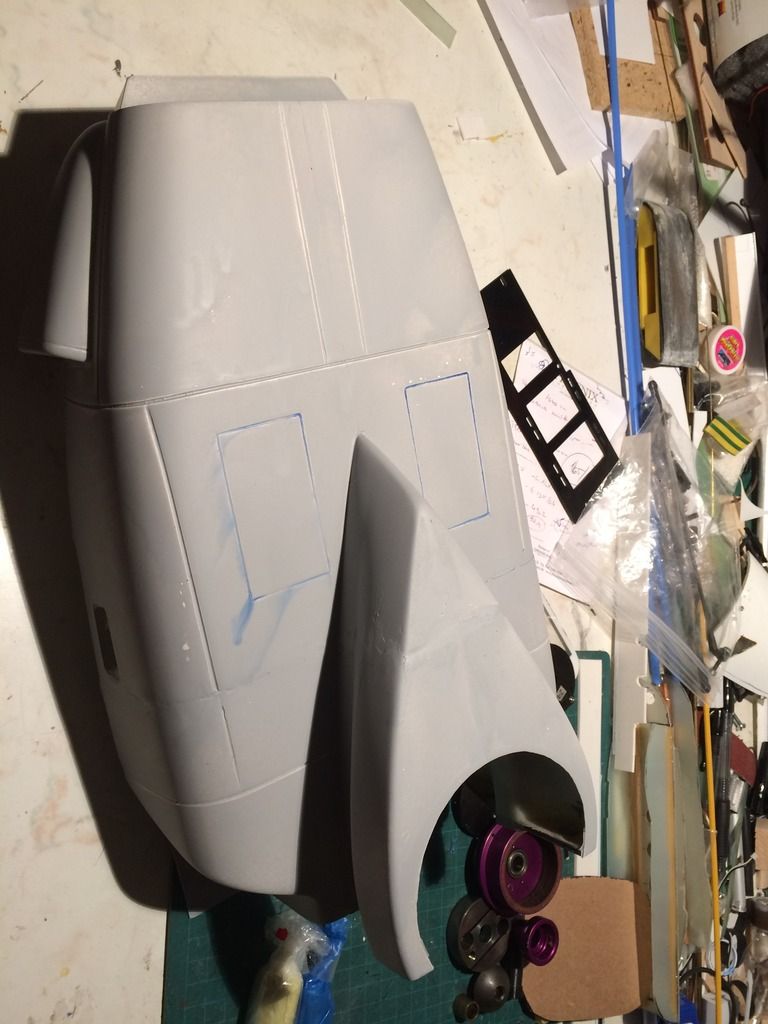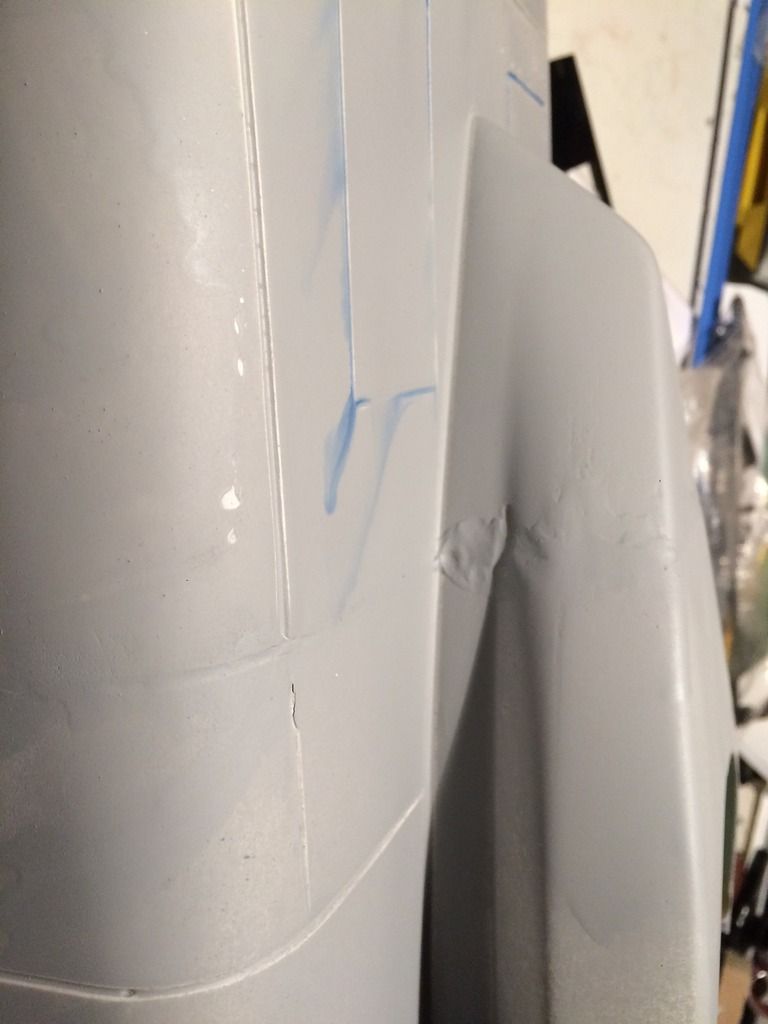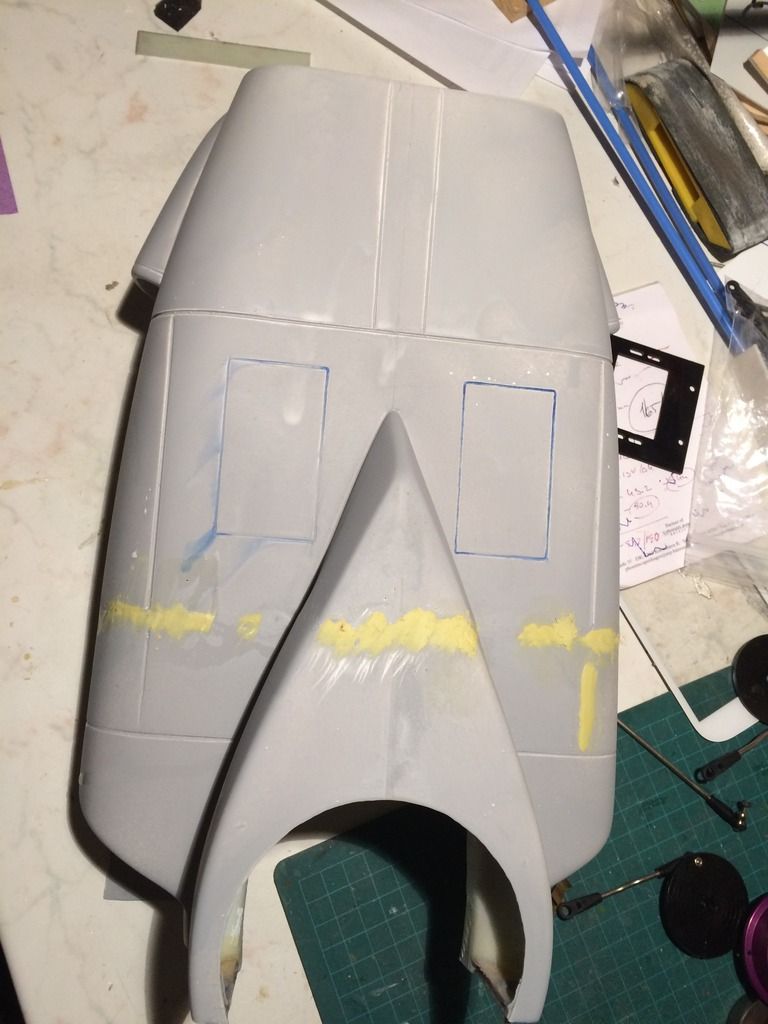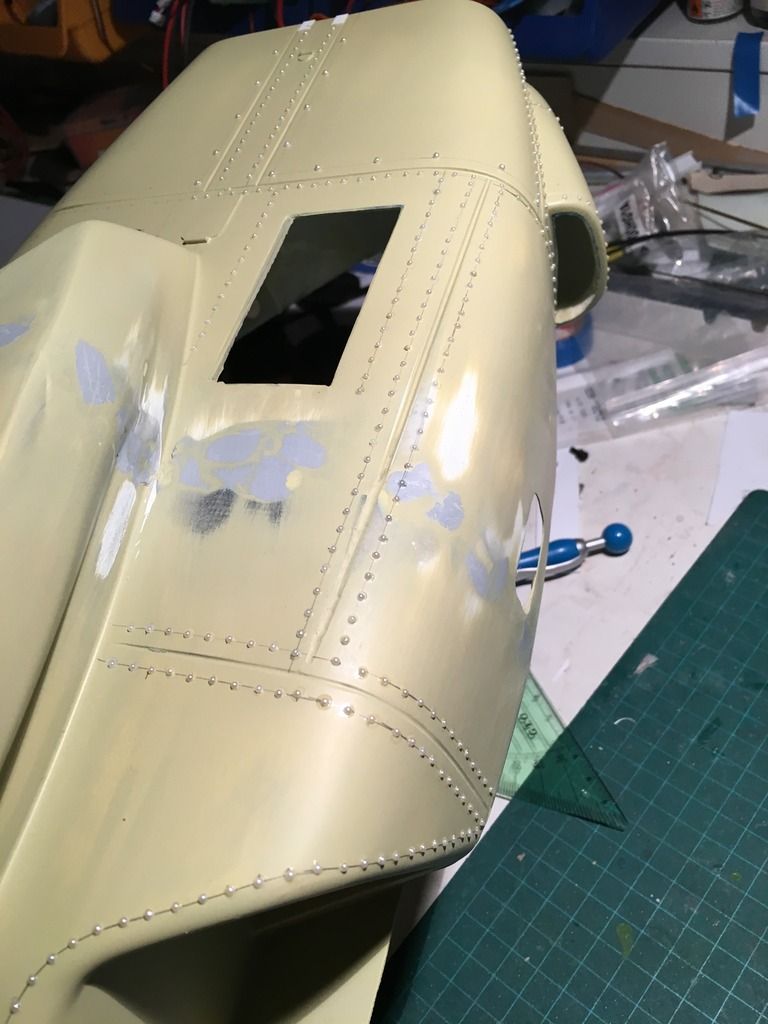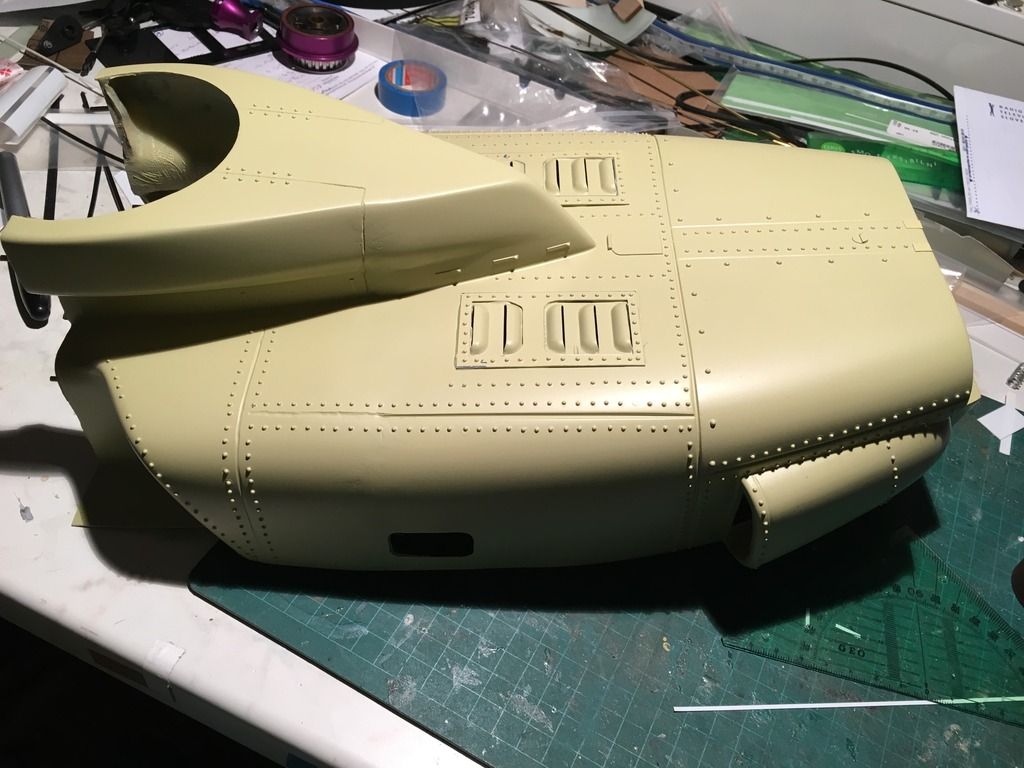 did some filling... and then sanding... did some more filling... and then sanded some more... only to fill again and sand it off....
I even scribed some lines in it myself... the ones that are present in the real helicopter but were not here in the model... go figure...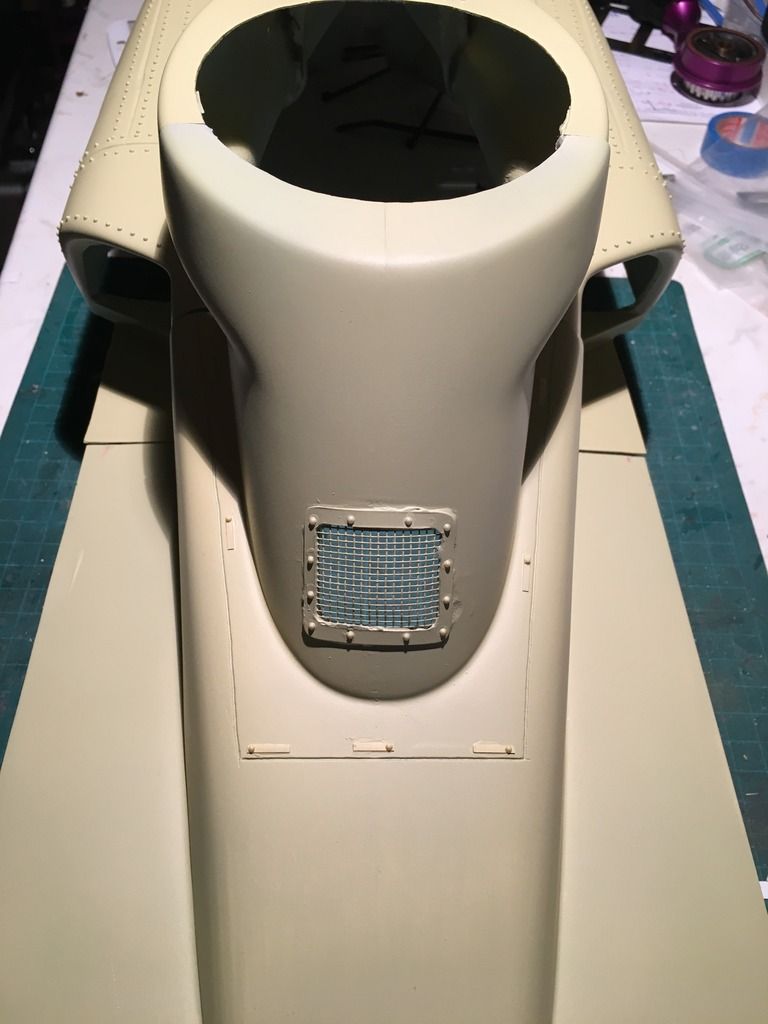 the air vents... on the real one are different so no easy way out.. I had to cut the metal air intakes... and then remake the whole thing and glue it firmly from the inside...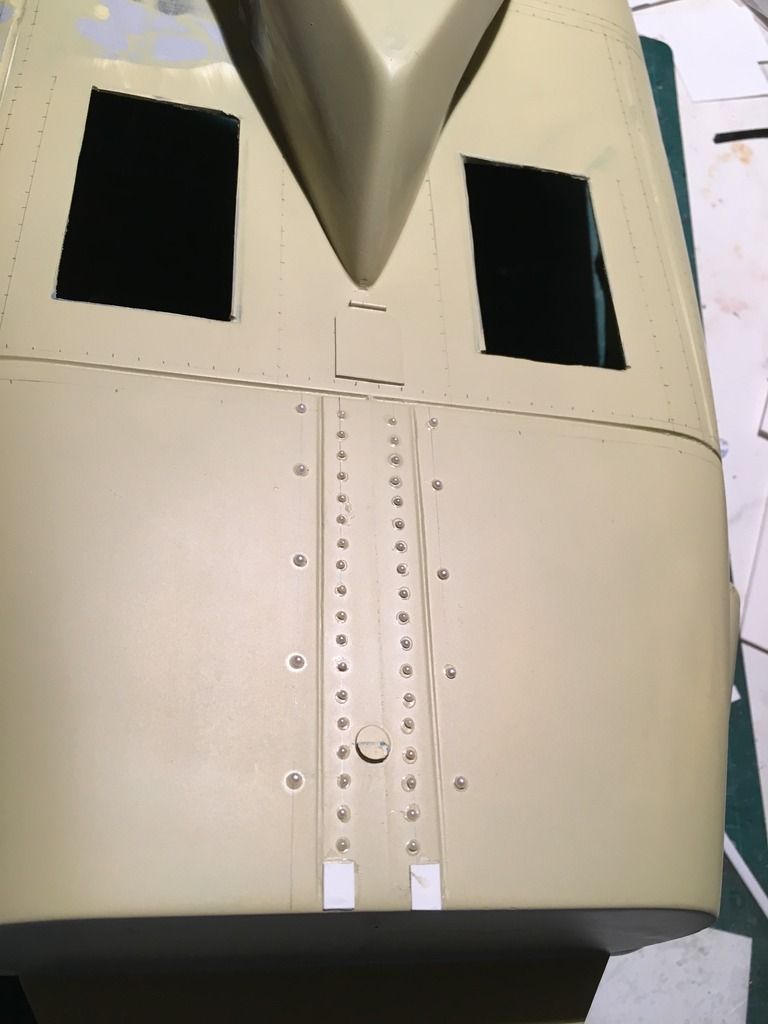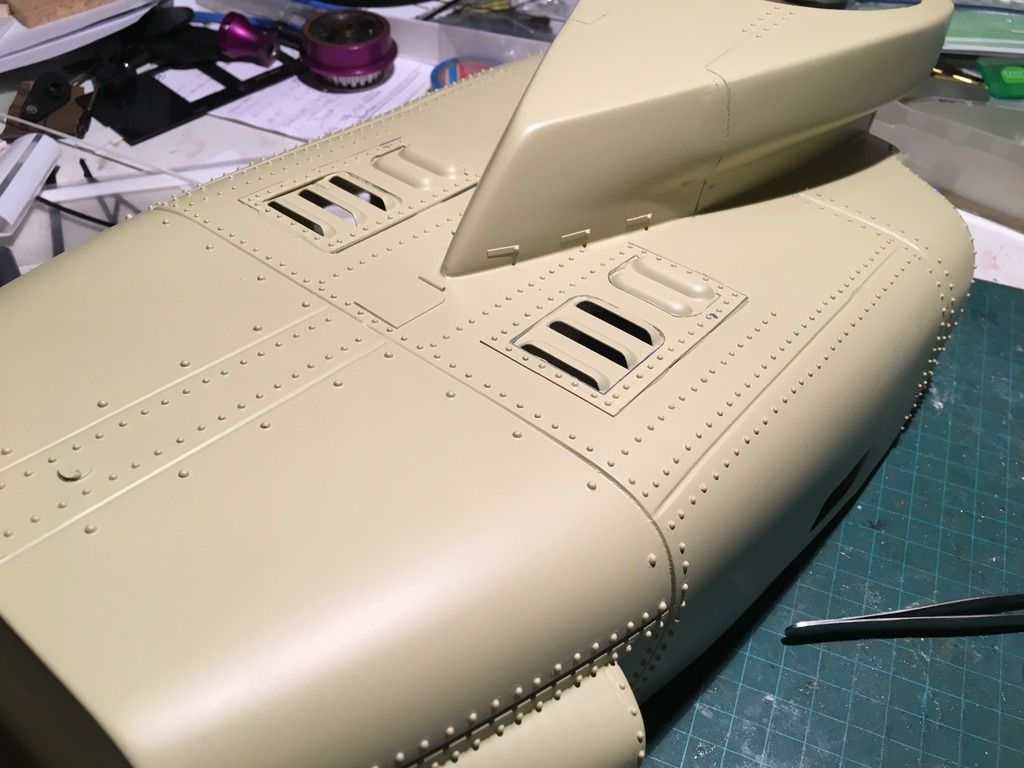 Once happy with the basic shape... started the rivet therapy and made some other smaller details. Far from finished and ever further away from being perfect... but it is a start...
Klem