I have received my NAZA-H and have installed it into my Vario Lama. It's a 36 pound electric heli, with an OF rotor head and 1004mm M-Blades putting the rotor disc at over 2.0M. I had this heli flying at IRCHA this year. When I wasn't flying the Air Crane, I was flying this!
I wanted to share a few photos of the NAZA-H electronics, and what it looks like installed into the heli. I have setup all the software, and now I must wait for a relatively calm and sunny day to put it through its paces on its test flight.Here are a few photos to show you what you get. I'll follow up with a link to a flight video as soon as I get it into the air.Here's the NAZA-H in my hand: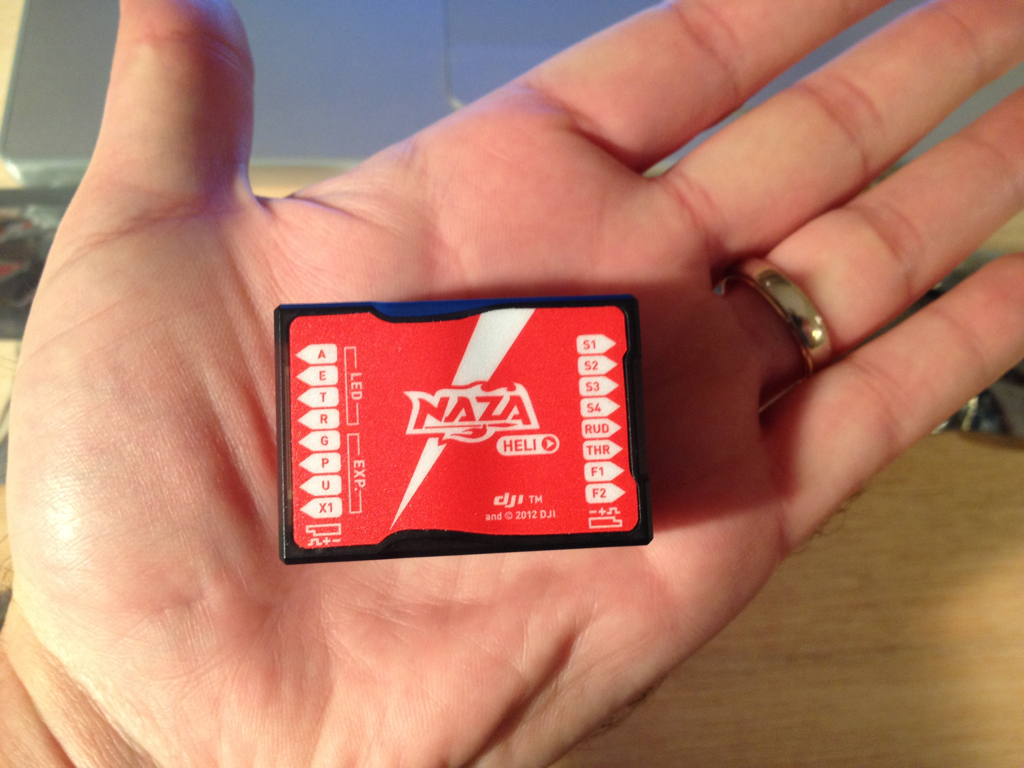 Here's the familiar looking NAZA GPS module, and an extension cable. You'll use the extension cable to locate the GPS in a convenient spot away from metal. The GPS is optional. If you buy it, you get the GPS position hold feature. If you don't have it, then your Naza will do manual mode and ATTI mode (self leveling) without being able to maintain it's hover position. It's good that you can choose what equipment you want, because GPS hold may not always be what you want to use. So you can save some money by purchasing just what you need. I am finding the GPS fun to play with on my Wookong-H equipped heli. I think it's fun to have at least ONE GPS enabled heli even if you don't use it every day.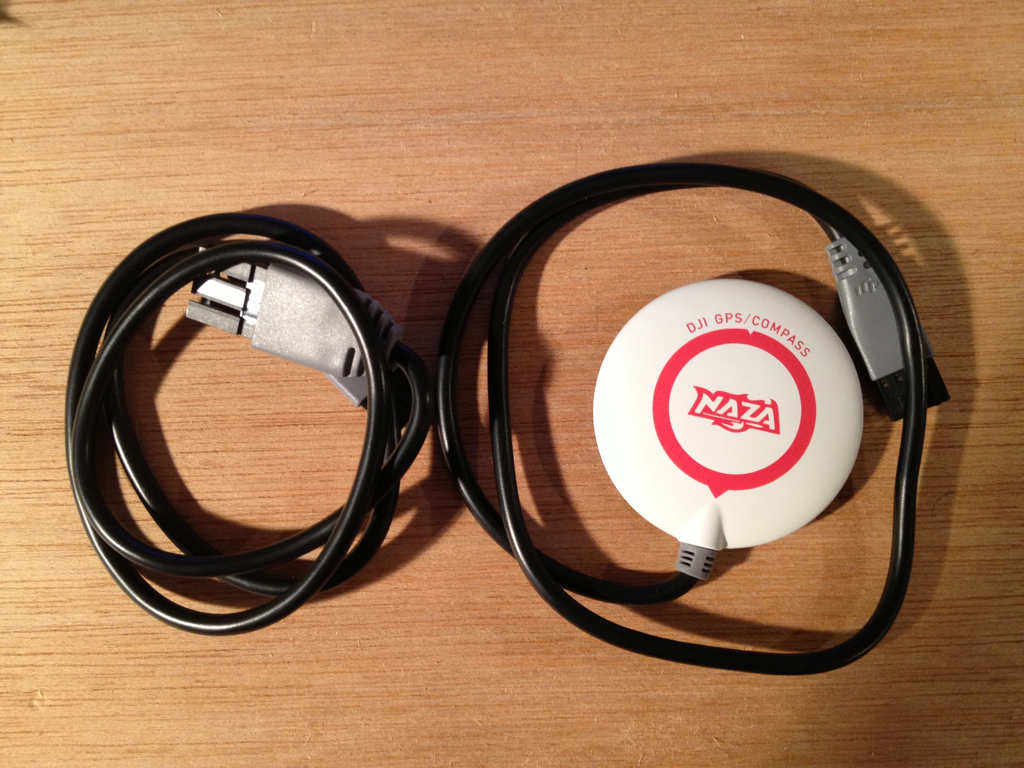 This shows the indicator light module. It has a bright LED that changes color and flashes different codes to tell you status information, such as your current flight mode or satellite acquisition status. By the way, it flashes RED while it is finding satellites. You want to let it find at least 7 satellites for best GPS hold performance. When it stops blinking RED, it's done. One nice improvement over the Wookong-H is that the GPS module captures satellites faster. I get a satellite lock for all 7 in about 30 seconds. Sometimes it takes 1 minute. My Wookong-H can take anywhere from 2-10 minutes. So this is a nice improvement.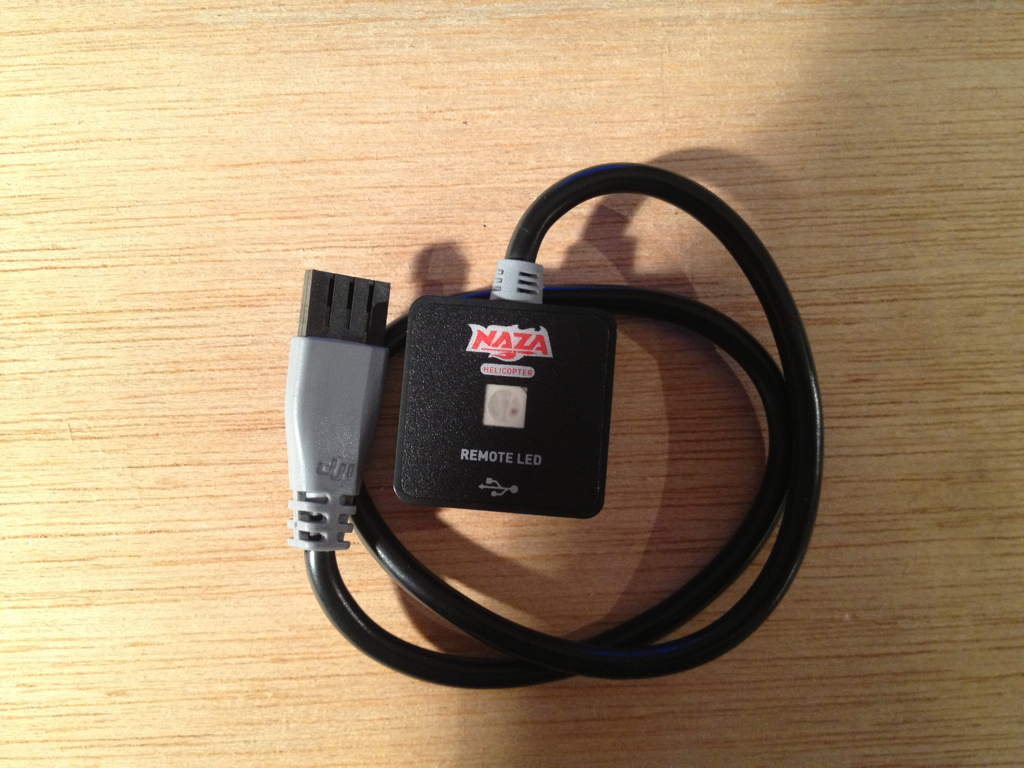 On the side of the indicator light module is the USB connector that you use to connect the Naza to your PC.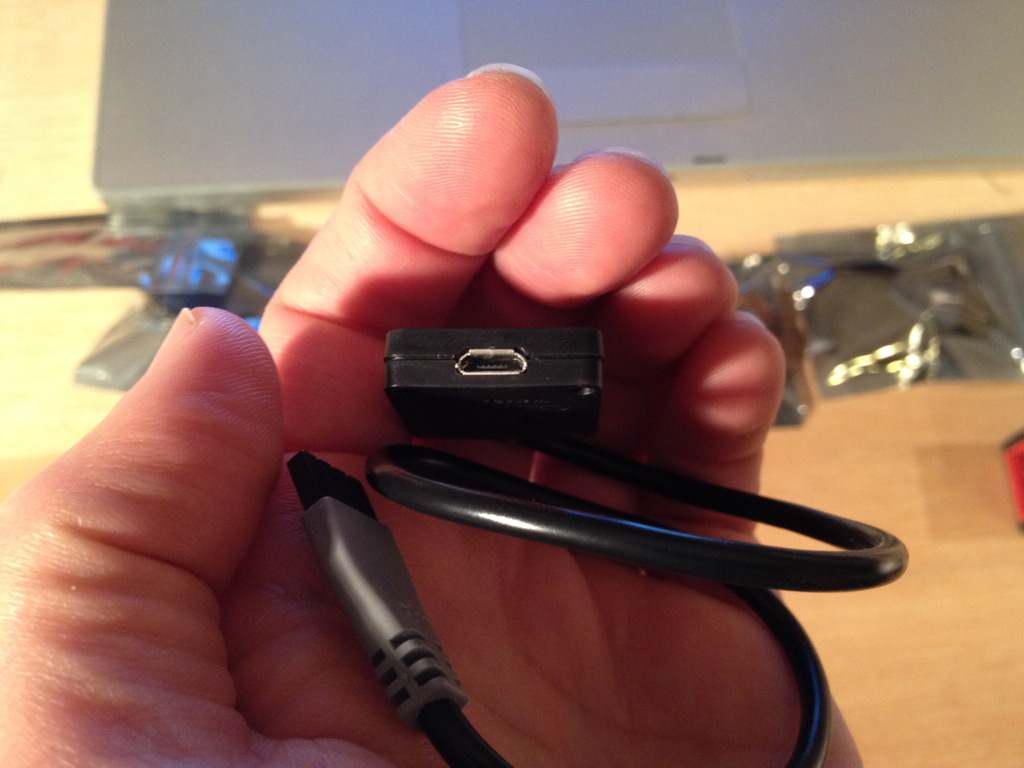 The NAZA-H has an optional BEC module, which is capable of outputting 5A continuous, and 15A burst. It's voltage settable for 5.8v or 7.4v output, via a switch on the side. If you use this module, the NAZA-H can monitor battery pack voltage and enter fail safe at a pre-set voltage. The current version of the configuration software does not give you a lot of options for setting the fail - safe. I expect DJI will update this over time to enhance the functionality, just as they have for the NAZA-MultiRotor version. The Multi-Rotor version allows the machine to enter fail safe and hover, or return home and auto-land. I don't know what DJI will do for NAZA-H, but I'd expect them to adopt some of the failsafe functionality for helicopter use.Here's the top side of the module: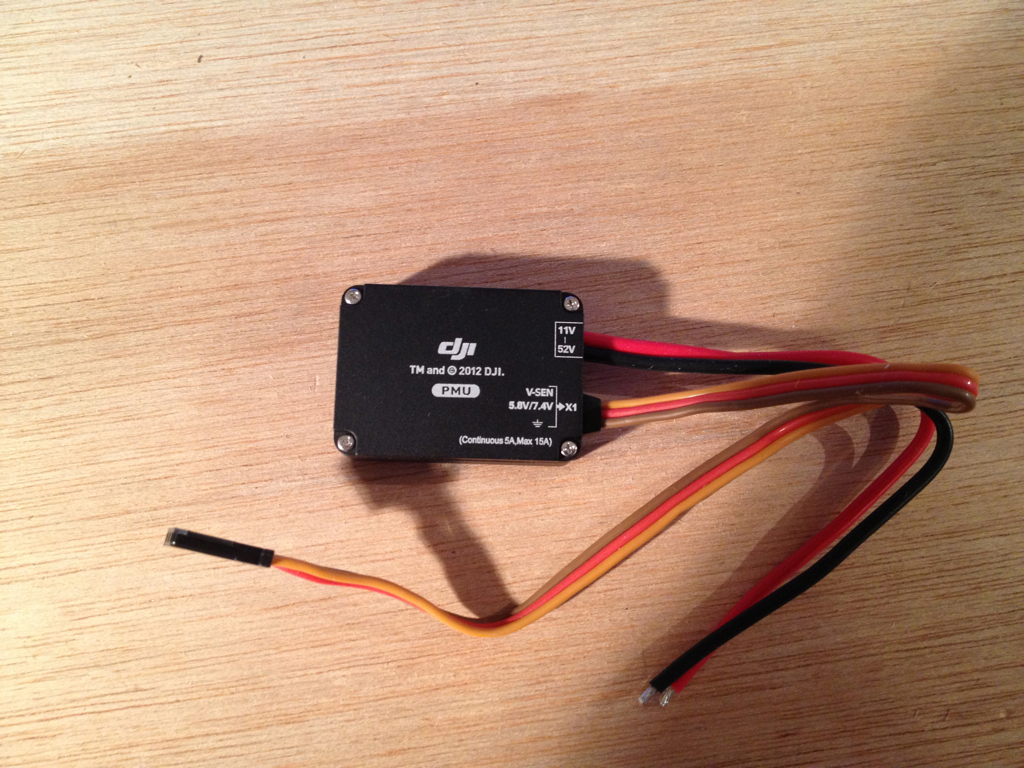 Here's the back side, with the heat sink fins. It's in a nicely machined aluminum case. The Naza main unit is encased in plastic.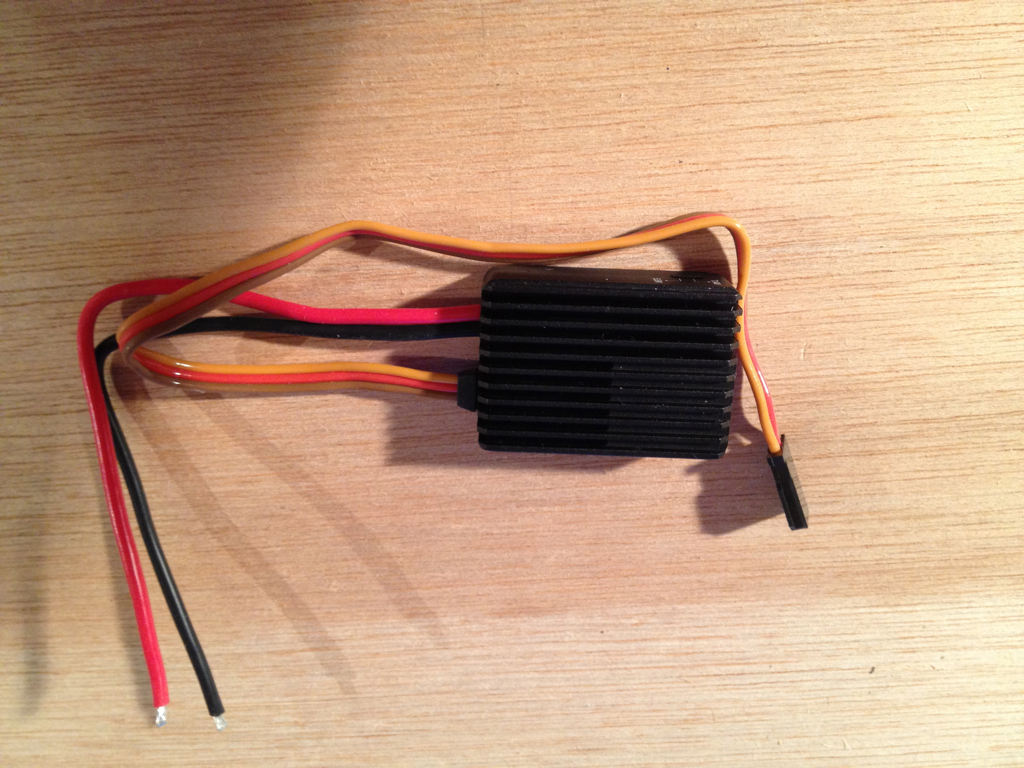 This photo shows the NAZA installed into my Lama. DJI supplies all the cables to connect it to your receiver. They are twisted cables, and are done so to aid in noise supression. I found that on Wookong, using cables other than the supplied cables interfered with the GPS to some degree. I got a much better GPS lock when using the DJI cables, so keep that in mind!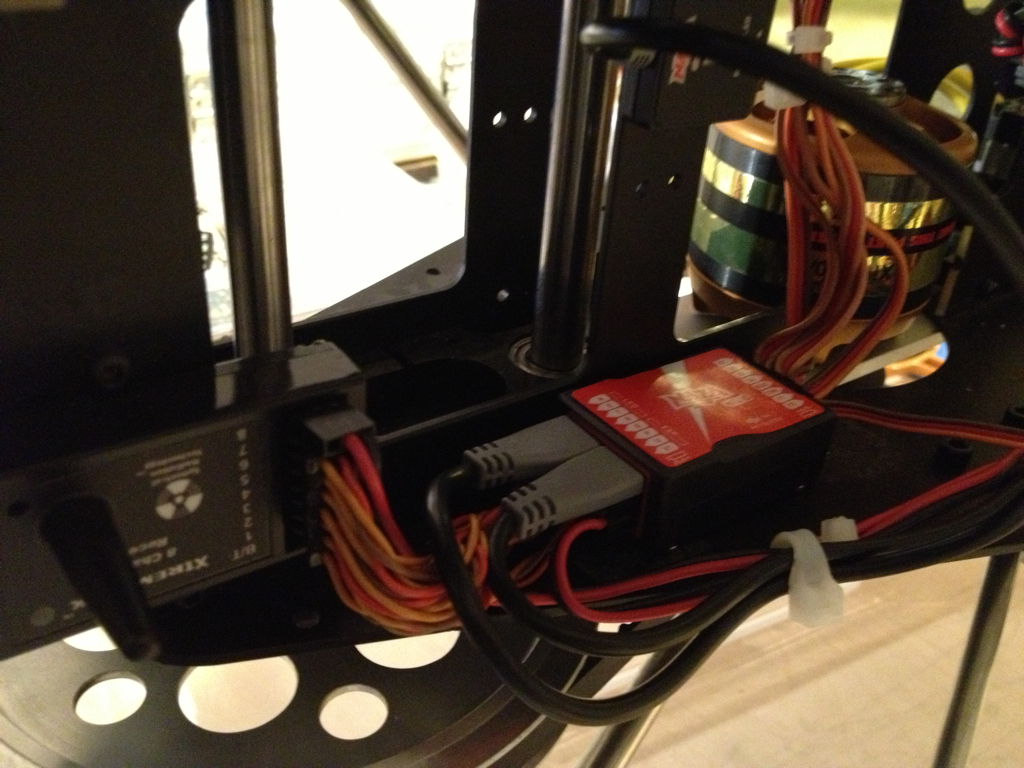 I located the GPS in the front floor of the cabin on my heli. Fiberglass does not get in the way of the GPS signal at all. This was as far away from metal as I could get, since this whole machine is metal except for the cabin.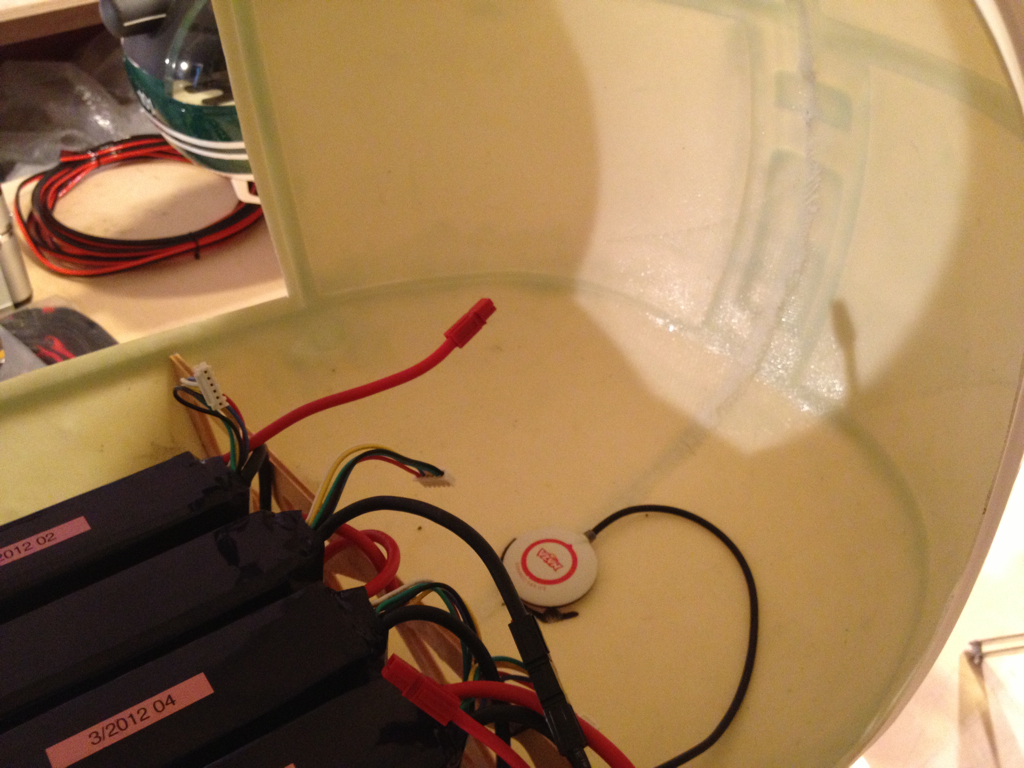 Finally, here's my test subject. She's unfinished, but flying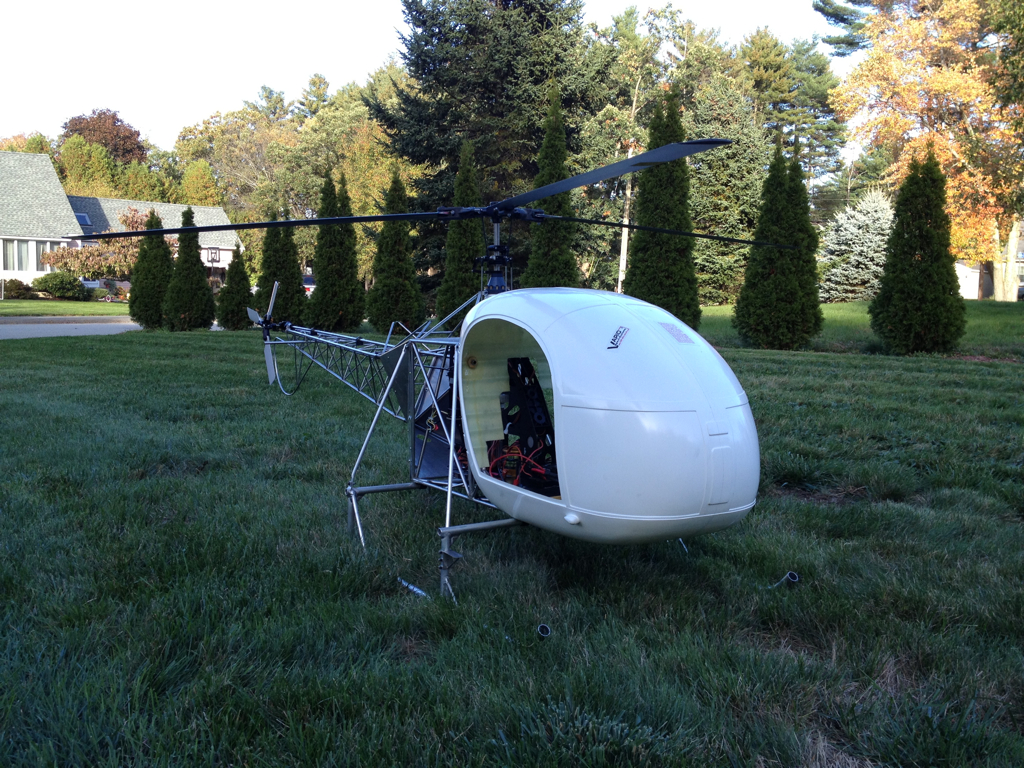 The software is typical for DJI, with a few enhancements over the other DJI installs I have done. The NAZA-H software now has a setup wizard that leads you through the configuration. It's not necessary to have the wizard, but if you're one of those people that don't know where to start, this will come in handy. I've installed a lot of DJI equipment, and even more stability systems, so the software was straight forward for me. That said, it's still got lots of details that you need to pay attention to, and some settings you just won't know until you flight test and try. This is normal, but be aware that it won't likely fly to perfection on your first flight, unless you're working with known settings for your model.I learned a few things while using the pre-production prototype. Because of the mass of my helicopter, I had to reduce the amount of cyclic pitch from the recommended 8 degrees down to 5. Their latest instructions talk more about this setting, and actually suggest that smaller helis would use a smaller cyclic pitch range. It would follow that larger helis would use a larger cyclic pitch range, but that was clearly not the case in my original setup. The heli bounced back and forth when given stick inputs and wouldn't settle easily, until, I lowered the cyclic pitch range. It's no problem .. there's a learning curve to all of this. I don't have a formula to tell you how to find your initial setting here. If you're running something large, then consider a cyclic pitch range in the 5-6 degree range for your initial flights. But, there are enough factors at play between each model, that I can't certify that that's absolutely what you want to do. Just be aware of it.Default "auto" gain settings were reasonable with the prototype. I settled in on 110% on the aileron, and 120% on the elevator, which made it fly really well. I'll happily post all my settings for this model once I have flight tested it. My intention is simply to state that there is tweaking to do to dial it in. So like any similar system, especially one new to you, be prepared to dial it in.Videos and commentary on flight experience next!