Rave 450 4-cell, ready to bind and fly once you put on a set of blades.
Here's what she's got:
Rave 450 ($400 new)
Cyclic Servos: JR DS285MG ($40 each new)
Tail Servo: JR 3500G ($70 new)
ESC: Scorpion Commander 60A 4S with built in BEC ($90 new)
Motor: Scorpion 2221-10 ($80 new)
Gyro: CY Mini-G ($130 new)
Rx: Spektrum AR6100e ($50 new)Also comes with: Five 4S battery backs (2 brand new, others in great condition), Spare head parts, spare paddles and tail blades, lots of extra bearings, skids, main gears, pinions, umbrella gears, main shafts, feathering shafts, and the original manual. Does not include blades (uses 325-350mm). There are some small tears and scratches on the bottom of the canopy, nothing very visible.Over $1000 worth of stuff, selling it all for
$450 shipped
via PayPal. PM with any questions or offers.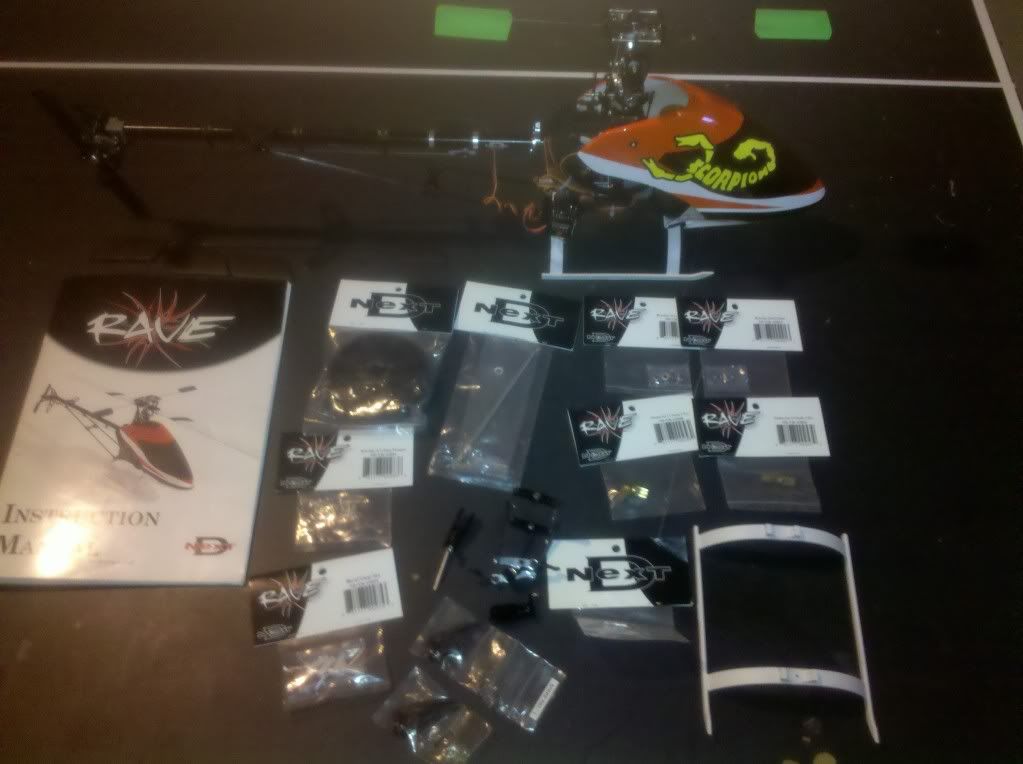 CITIZEN#005 - MD Helicopters, Xpert Servos, Scorpion Power, OptiPower