Finally got my box done! :D MY TP solution!!!
Allright well with my PWR box jealousy, I used friends rotorg idea and made me a Pelican box. Tons of wiring on the balancer end I was not able to make look any nicer but hey it is very functional and can charge from 1-10S in a jiffy!
1-Pelican Model #1600 Case
4-TP1010 Chargers
4-TP210 Balancers
DIY power junction box
Iota Engineering 75AMP Power Supply
1 - 2Speed fan function switchMade it so you can move 2 speed fan where ever you like on edges as it has a srong spring clamp, this is great as it sits out of way of lipo charge area, the fan also will on its own move back side to side as well to cover all components!
And if it's cool enough out I can leave the fan home and lose the weight as well.Made a cf plate and stuck to inside cover to hold all my adaptors. I can goto any funfly this season, offer for someone to try, fly my packs and vice versa, so I am good to go on all accounts for multiple ends as well.The board all is on is 3/8 Particle Board, something lighter I suppose could have been used. Underneath the board is 3/4 inch foam, so no wires, data cables etc which I routed all underneath feel any pressure and nothing will get kinked or harmed.No sitting around much waiting for packs to be ready on this setup, that's for sure.
Top side view of box internals
View #2 of internals
Balancers, mounted on side of Iota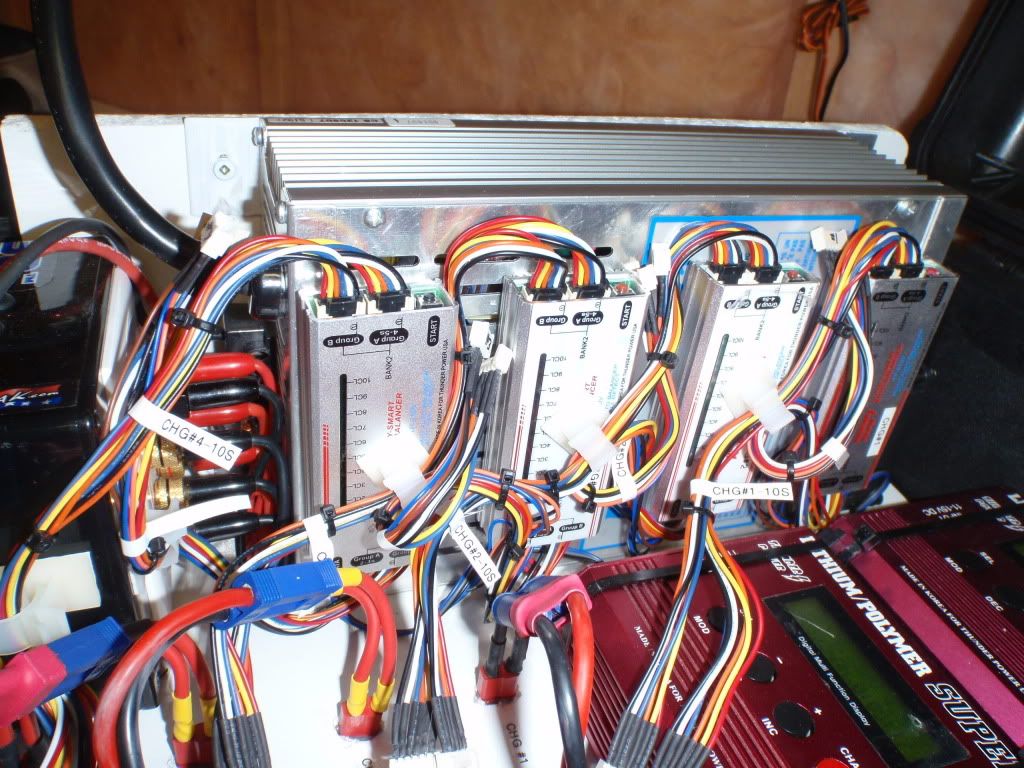 DIY adaptor set for all packs, ends, charging etc.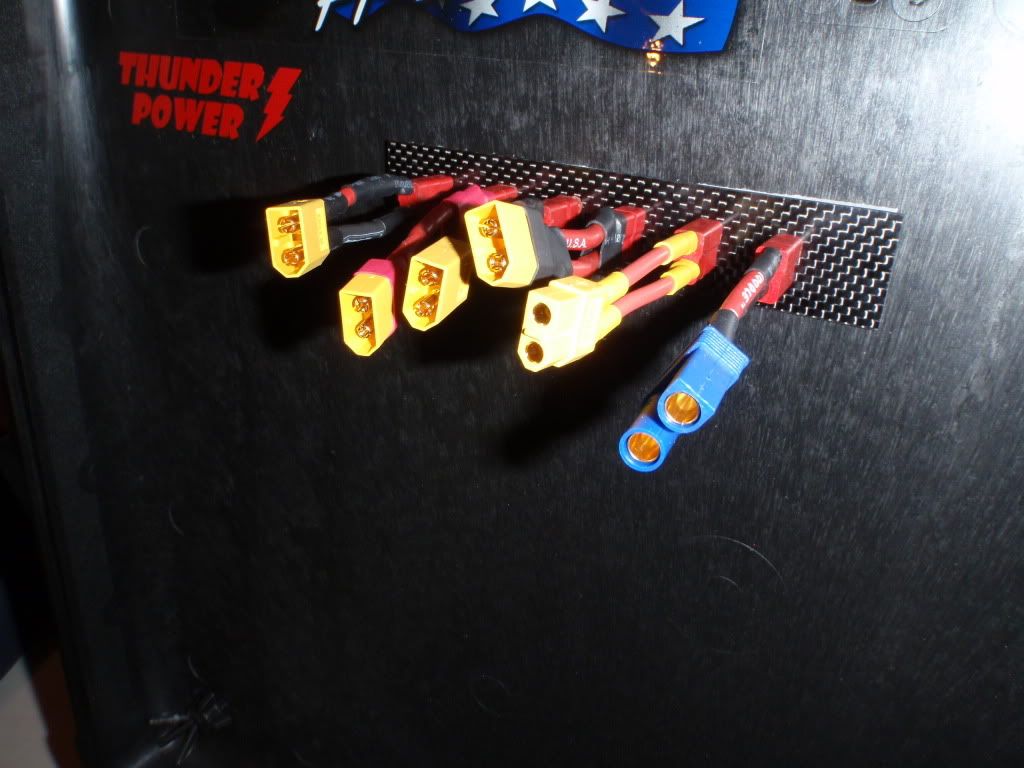 2-Speed Fan speed switch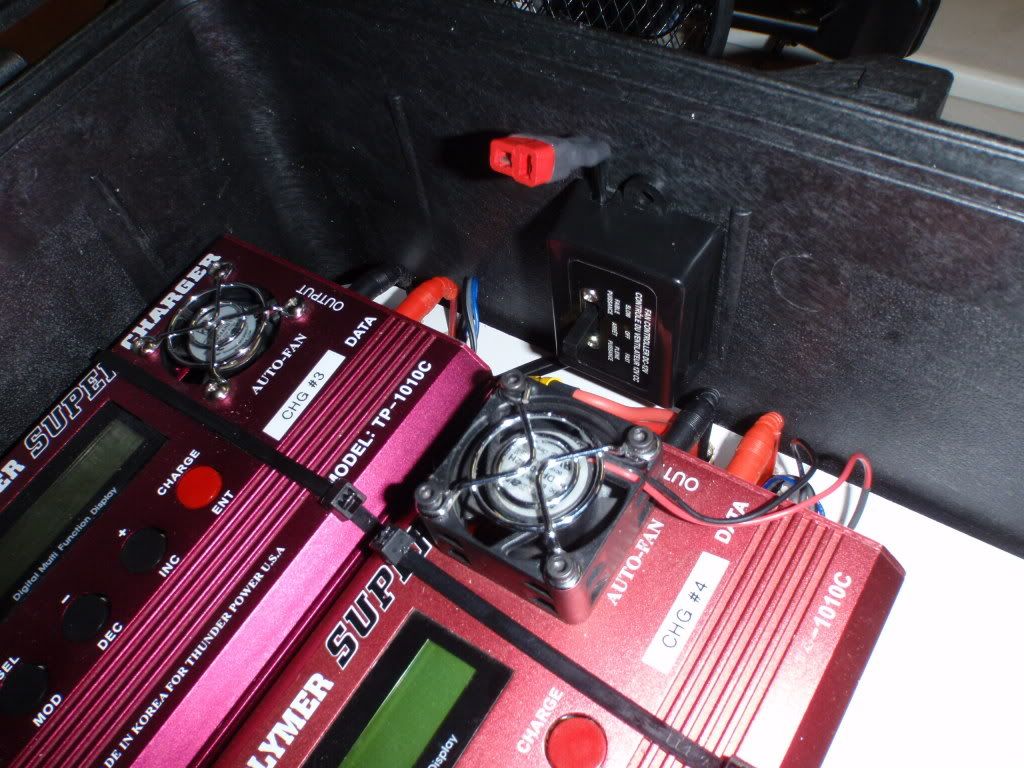 Moveable fan that Oscillates.
...Once upon a time there were Nitros, flybars and frequency pins...